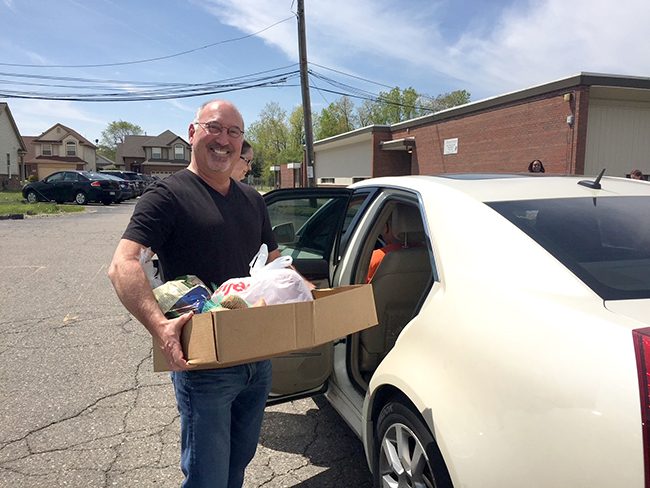 DETROIT — For the eighth year in a row, Higher Hopes! will be providing 1,000 Detroit area families full Thanksgiving meals through its "1,000 Turkeys, 10,000 Smiles" program.
The kits contain everything from the turkey to all the sides and dessert, and provide enough food to feed 12 to 16 people. Giving families the ability to celebrate the holidays with loved ones in their own home is at the core of the Higher Hopes! mission.
In addition to the Thanksgiving meal program, Higher Hopes! continues to support 1,000 families with monthly meal kits, each containing 35-45 lbs of fresh, nutritious foods. These go to families who have children enrolled in Early Head Start Child Care Programs. The kits contain proteins such as chicken, pork, or beef, fresh, frozen, canned fruits and vegetables, grains like pasta and cereal, milk, eggs, fruit juice, and more.
Earlier this year, Higher Hopes! was able to rescue, through purchasing or soliciting donations for, food and hygiene products which would otherwise have been lost due to supply chain disruptions. Just this year the 501 (c)(3) organization rescued nearly 80,000 bottles of Raw Sugar hand sanitizer as well as 160,000 pounds of sweet potatoes. These rescued products were sent to Michigan-based food banks where they were distributed to the state's more than 3,000 shelters, soup kitchens, and food pantries. Higher Hopes! continues to take advantage of opportunities to bring essentials to the underserved people of Michigan with this program.
"Higher Hopes! Heroes invest time and money to provide households with access to sufficient, nutritious food," said Higher Hopes! founder Bill Birndorf. "This is accomplished through collaborations, efficient operations, education, and innovative solutions to battle hunger in the metro Detroit area. The faces of hunger may surprise you. Many who need assistance are middle-class families, the working poor, children, and the elderly. No one should suffer from a lack of access to quality and nutritious food."
Approximately 1.4 million people struggle with hunger and food insecurities in the state of Michigan, with approximately 400,000 of those people being children. Hungry families are forced to make difficult choices each month, between paying for food and paying for transportation, medical care, housing, and utilities. With its expansive growth over the years, Higher Hopes! has distributed close to 2 million pounds of food and hopes to increase that number in 2022.
Higher Hopes! is an agency partner of Gleaners Food Bank, and through its mobile pantry platform it is able to distribute at least 1,000 meal kits containing 35-45 pounds of food every month to families who have children enrolled in the Early Head Start Childcare Partnership Programs throughout Southeastern Michigan.
Recipients are metro Detroit area families that have children enrolled in the federal government's Early Head Start Childcare Partnership Programs early childhood programs (e.g., Early Head Start, Head Start, and Great Start Readiness). To qualify for these programs, the family's income must be equal to or below the poverty line.
Higher Hopes!, a registered 501 (c)(3) charity, continues to fight the battle against hunger for the community's most vulnerable children and their families. Corporate and individual contributions are always welcome and can be made at www.higherhopesdetroit.org or at the Facebook page at www.facebook.com/pages/Higher-Hopes/351220508366604.