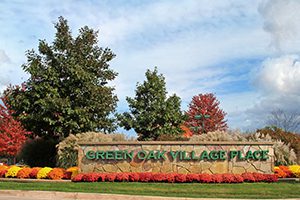 BRIGHTON — Green Oak Village Place in Brighton is welcoming two new tenants: Spencer's, the go-to destination for the latest trends, tees, body jewelry, décor and more; and European Wax Center, which provides guests with first-class waxing experiences as well as skincare, body and eyebrow products.
Spencer's and European Wax Center will open their doors at Green Oak Village Place by fall 2022. Sean Valentino, director of retail operations at REDICO, made the announcement.
"We're excited to welcome new businesses to Green Oak Village Place and the Brighton community," Valentino said. "Spencer's and European Wax Center offer a diverse array of products and services that we know our shoppers will love and we can't wait to see these new businesses open their doors. Green Oak Village Place has something for everyone, and these new additions will strengthen the variety of goods, services and experiences community members will find here."
Spencer's is the mall destination for entertainment, excitement and fun and is committed to its core mission "Life's a Party—We're Makin' it Fun!" For more than 65 years, the retailer has offered unique lifestyle products for its core 18-24 year old guests, who are high energy, tech savvy, edgy, independent and always inspired by humor and irreverence.
Spencer's will be located at 9730 Village Place Blvd, Brighton and will be in a 2,528 square foot facility. Spencer's operates more than 670 stores across the US and Canada.
European Wax Center is the largest and fastest-growing franchisor and operator of out-of-home waxing services in the United States, providing guests with an unparalleled, professional personal care experience administered by highly trained wax specialists within the privacy of clean, individual waxing suites. It continues to revolutionize the waxing industry with its innovative Comfort Wax®, formulated with the highest quality ingredients to make waxing more efficient and a relatively painless experience.
European Wax Center will be located at 9840 Village Place Blvd, Brighton and will be in a 1,710 square foot facility. Founded in 2004, European Wax Center Inc. has more than 900 locations across the US.