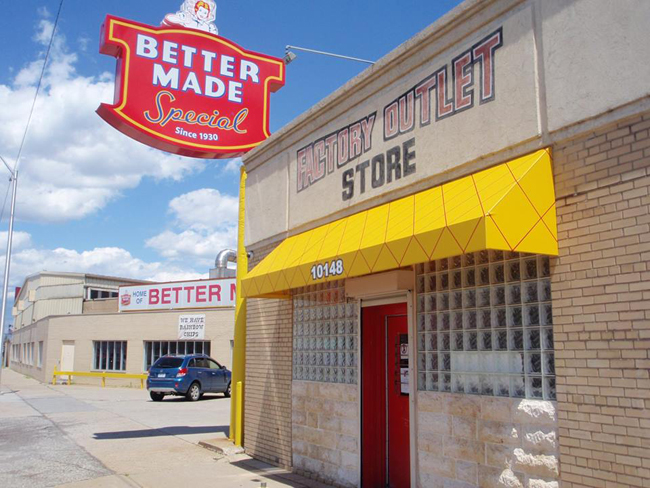 DETROIT — On August 1, Better Made Snack Foods – one of Michigan's best-known iconic brand names – began its 92nd anniversary celebration.
Founded in 1930 as Cross and Peters Company, Better Made is and has been number one in the hearts – and tummies – of Michiganders for multiple generations. Better Made is still family owned, still in Detroit, and still proud to support the community.
The company has won numerous awards and accolades for their snack foods, including Best Classic Potato Chip and Best Wavy Potato Chip from thekitchn.com. Part of Better Made's success story is the development and release of delicious new products. Some of the new releases include Hot Cheese Puffs, an 18-count Variety Pack, and 10-count Original and Barbecue Potato Chip Multi Packs, which contain single serve snack products. The company has plans to launch other products in the next twelve months.
One of Better Made's community outreach programs is commencing Sept. 1. September is Childhood Cancer Awareness Month, and Better Made joins C.S. Mott Children's Hospital in its annual Block Out Cancer campaign by donating a portion of sales of all Family Size and Value Size potato chips, as well as 1.5 oz and 2.5 oz pork rinds. The blue Block Out Cancer displays will be in stores throughout September.
"It's an absolute honor to be part of and have the support of our community for 92 years," said Better Made President Dave Jones. "It is because of our loyal fan base and dedicated employees that we are able to continue making Michigan's best snacks."