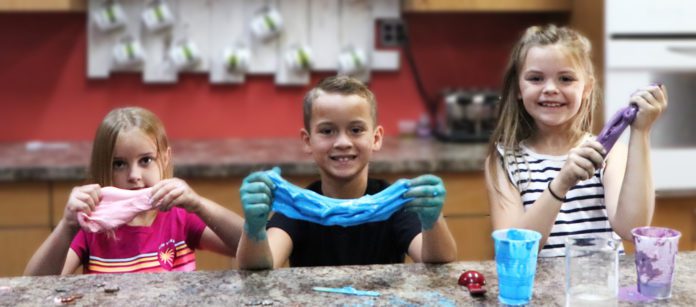 LAFCU is counting on slime for its seventh free Listen & Learn event designed to encourage children up to age 12 to read through fun, interesting and informative ways. The live, virtual event is Wednesday, Aug. 25, 7 p.m.
LAFCU Listen & Learn Count on Slime leads kids at home in making their own slime and includes math activities, a story about how real slime is used in nature, and several Q&A opportunities.
The Michigan credit union has enlisted the help of three partners in slime: a library, a non-profit community youth center, and an elementary school.
There will also be a drawing to give away three $20 eGift cards for a bookstore.
"LAFCU Listen & Learn Count on Slime has a lot of 'slimy' fun and strong learning components," said Kelli Ellsworth Etchison, LAFCU chief marketing officer, and chief diversity officer. "There's reading comprehension and math in mixing the slime and counting coins submerged in the slime. The nonfiction aspect expands knowledge of the environment. As a credit union we couldn't help but include a savings lesson."
Those at home making slime along with three kids selected by the library will need clear or white glue, warm water, Borax, and, optionally, a few drops of food coloring and a variety of coins.
Complete details and registration for LAFCU Listen & Learn Count on Slime is at www.LAFCU.com/read.
Committed to help communities thrive that it serves, LAFCU created the Listen & Learn Program in response to the pandemic to provide a new option for a fun way for kids to learn, listen, read and interact. In addition to live events, the program also offers ongoing virtual readings of children's books by phone, 517.622.6789, and YouTube videos. Volunteer readers can register here.