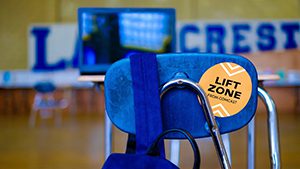 Comcast today announced it will award a total of $100,000 in Lift Zone Opportunity Fund grants to Boys & Girls Clubs of Southeastern Michigan and Detroit Rescue Mission Ministries. The grants will help the two Comcast Lift Zone partners deliver a best-in-class experience for members and families at their locations. The grants will also help advance digital equity for more Detroit students and families.
Since October 2020, Comcast has launched 23 Lift Zones in the City of Detroit, 50 across Michigan and more that 1,000 across the country. Lift Zones assist families who, for a variety of reasons, are unable to connect to the Internet in their home. Lift Zones provide free robust WiFi hotspots in safe spaces designed to help students and families get online, participate in distance learning, do homework, search for jobs, and access healthcare information and public assistance.
The Detroit Rescue Mission Genesis House III and Boys & Girls Clubs of Southeastern Michigan – Diehl Club will each receive a $50,000 grant. The funds will be used to acquire technology, software, digital skills training content, tech support training for staff and aesthetic improvements to the physical spaces that house the Lift Zones.
"In addition to improving our space with more advanced technology, we will be able to offer classes for both teens and adults who are either budding entrepreneurs or pursuing higher education degrees," said Shawn H. Wilson, president and CEO of Boys & Girls Clubs of Southeastern Michigan.
Comcast's Lift Zone in Detroit Rescue Mission's Genesis House III provides women and children who have survived domestic violence with access to technology.
"This grant from Comcast is very meaningful because it enables us to provide the women and children housed in our shelter with even more technology training and resources so they can succeed in regaining their independence," said, Dr. Chad Audi, president and CEO of Detroit Rescue Mission Ministries.