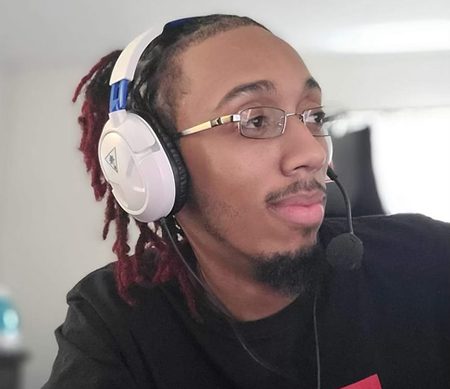 When Daniel Streety was a kid, he always tinkered. He got in trouble after he begged his mother for a Nintendo, then got a screwdriver and took it apart.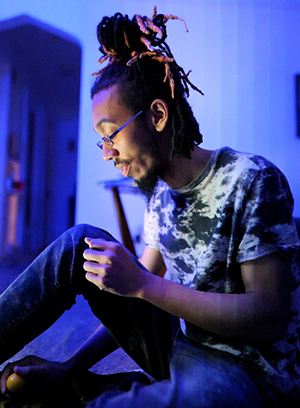 "At the time I didn't understand soldering things, so the first time I got in trouble because it didn't work," recalled Streety. "The second time, I went to my dad's garage and got some soldering things and almost soldered my finger to the motherboard."
Now, at 31, his curiosity for figuring out things work is paying off.
Streety started his career with Comcast three years ago in what he calls, "the make it right department." He would field customer phone calls, listen to the problem and solve it.
Catrina Goodwin, customer service retention supervisor and 29-year veteran at Comcast, is Streety's former supervisor. She heard about a program Comcast offers called Grows to Codes and encouraged Streety to apply.
"This opportunity came up and I had never seen a program like this," said Goodwin. "As I began to read it, I thought, 'Oh my, this is Daniel.' It was a great opportunity for him. He had excelled in customer service and moving up the ladder and seeing this opportunity, it was a great opportunity."
Nervous but eager, Streety applied to the intense 14-week coding program.
"I was scared of the program at first. My team leader emailed me and said, 'Daniel, this is for you.' I'm always looking for ways to move up and make more money. I didn't go to college for any of this. I'm just a random connoisseur of knowledge," said Streety.
He was accepted into Grows to Codes and entered the intensive coding bootcamp, an onboarding program and an apprenticeship. Employees are paid full-time, at their average hourly rate, and do all their coursework as part of the 40-hour-per-week program. This structure allows the participants to advance their skills without taking time away from their family. The goal is to create software engineers in six months.
"We learned in 14 weeks what takes people four to eight years to learn. We have so much basic language info. At the end, they tell you, 'We're going to sync you up with what you're best at,'" Streety said. "It wasn't easy, that's for sure. I felt like I graduated college when I finished the program."
Now, Streety is using the natural curiosity that compelled him to take things apart to creatively solve problems for Comcast.
"Before, we were the 'make it right department.' We assisted customers all day every day. We took the brunt of force of good or bad—from tech issues to billing. We handled it all," Streety said. "Now, we have a list of features that need to be fixed and adjusted. We do have a lab where we can come up with our own projects, which is my favorite. We take all that info we have, and work on things short sprint. We have a list of things we handle daily, but some things take longer. We're not a fan of 'I don't know.' We're a fan of, 'Let's fix this.'"
Being a software engineer and learning coding appeals to Streety in more than one way. He's also a professional gamer. Competing since he was 16, he grew up in a rough neighborhood on Detroit's Eastside. He learned quickly that he could help at home with his tournament winnings.
"I had a summer job at minimum wage, but then I went to a tournament," Streety explained. "I didn't realize how competitive I was until I got eliminated right away. I watched a few guys who were winning, went back the next week and got second place. I made $200 to $300."
Seeing that money could be made doing something he loved, he asked his mom if he could quit his summer job and concentrate on gaming tournaments. Mom was skeptical, but after he won a tournament the following week, bringing in $400 to $500, he started buying groceries, snacks and a PS2. Mom relented and gave her blessing.
And so, this self-professed random connoisseur of knowledge and professional gamer works behind the scenes at Comcast to help customers have a better experience. Beyond the rigorous program, Streety seems most impressed with the willingness of Comcast to grow the careers of employees.
"To me, it seems like a really god investment," he said. "Companies that care about you will take care of you. I actually love my job."