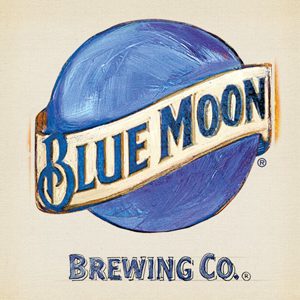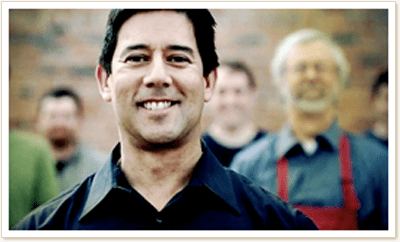 Keith Villa is the name behind one of the tastiest craft beers around, a Belgian white he called Blue Moon.
Villa, the head brewer and founder of Blue Moon Brewing Co., is in Metro Detroit for a short visit in honor of Blue Moon's 20th anniversary. (It's a mix of business and pleasure — while in town he will also make time to stop by Comerica Park, where he'll be throwing the ceremonial first pitch at a Detroit Tiger's game Thursday.)
Blue Moon is celebrating two decades of crafting Belgian-inspired beers, including flagship Blue Moon Belgian White, summer seasonal Blue Moon Summer Honey Wheat and brand new for IPA fans, Blue Moon White IPA. All three styles are widely available across Oakland and Macomb counties through Powers Distributing Co. of Orion Township.
His love for Belgian-style beer came from studying in Belgium where he earned his doctorate in brewing from the University of Brussels. Villa created Blue Moon Belgian White Belgian-Style Wheat ale back in 1995 in Denver, Colo. And, to this day it is Blue Moon's most popular style and considered the "original American craft beer."
"That was before craft beer or Belgian beer was on anyone's radar," Villa recalled. "It was there that I really fell in love with the beers I encountered in Belgium in particular the white ales (and) I wanted to bring some of that culture back to the States."
At the University of Brussels, Villa said he would sit near the campus' 16th century farmhouse near a reflecting pond, watching the swans and geese. "That's where I came up with the idea that became Blue Moon," Villa said.
One highlight of Blue Moon is its unique use of orange – it has an orange flavor as well as a slice of orange floating on top or on the side of the beer (depending on how you like to serve it). But back when he first started taking his beer around to bars, few of them served oranges at all. It took some strong marketing and persistence to get it on the menu, he noted.
"I started a campaign to get oranges in place. I'd carry a bag of oranges in with me when I'd meet with the staff and bartender. I'd explain that I'd like Blue Moon to be served with an orange – cut like a wheel – to be served on the lip of the glass," Villa said. "I'd ask them to do it for a week. Then, I'd come back with another bag for them. I'd do this for about five weeks. Then, I'd stop doing it. Customers would complain about not having an orange with their Blue Moon. … I'd tell the bartenders, 'Now it's your turn. You have to buy your own oranges.'"
Blue Moon got a slow start, but once it started selling, it took off like a shot, Villa recalled. And he's enjoyed every second of the journey, especially when people tell him about how they like to use their orange slice (either as decoration or an appetizer) and how they serve Blue Moon with food.
"It's like their own personal ritual," Villa said, noting that he hoped to craft a beer that honored his teachers, his own tastes and his hope that everyone could enjoy beer with food and friends.
In January, Beverage World magazine recognized Villas as a "disruptor," for changing his industry and helping bring craft beers into everyday households.
"I had a brewing professor in Belgium, and he always stressed that if you make beer, you have to make flavors that are very balanced. They have to be sessionable and drinkable, so smooth that you could have at least two in a session," Villa said. "The third piece he stressed was that you always had to think about what foods would pair well with the beers. That's a Belgian tradition. And as I create beers, I always think about those three pieces of advice."