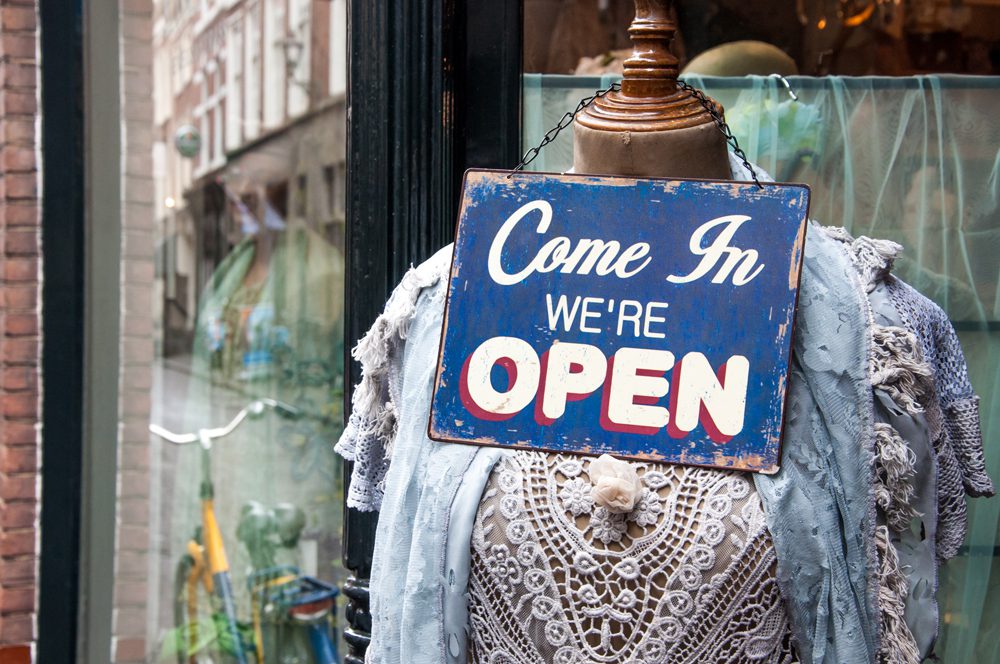 As the real estate market and business climate continue to rebound, more entrepreneurs and businesses are seeking new brick and mortar locations, many of which likely involve negotiating commercial and retail leases for the first time. When caught in an unfavorable lease, a business can be doomed before it even begins. Without significant experience in negotiating commercial leases, it is far too easy to enter into a toxic lease, nay relationship, that can haunt a business for years to come. Avoid this pitfall with the following six best practices to assist in future leasing endeavors:
1. Anticipate business needs
This is one of the more difficult, yet most important, aspects of the leasing process, at least for those of us who don't have a crystal ball. Before the negotiation process, the tenant needs to have a good understanding of the future needs of their business. This could include expected growth rate, amount of employees hired, parking needs, advertising expectations, property improvements, specialized equipment needs, etc. By thoroughly understanding and anticipating the business' needs, the leasing process will be more efficient and decisive.
2. Understand different leasing options
Different types of leases impose different obligations on each party. In a gross lease, the tenant simply pays monthly rent while the landlord pays for expenses such as utilities, taxes, insurance and operating expenses. A net lease, however, requires the tenant to pay monthly rent and, in addition, the utilities, taxes, insurance and operating expenses are all "passed through" to the tenant. Net leases can be single net (tenant pays rent plus property taxes), double net (tenant pays rent plus property taxes and insurance), or triple net (tenant pays rent plus property taxes, insurance and operating expenses).
3. Beware the "Standard Lease" myth
One of the most common myths told by landlords is "everybody signs our standard lease, it's boilerplate." However, there are in fact no standard commercial leases. Most of the consumer laws that are designed to protect tenants in residential leases do not apply to commercial leases. Therefore, it is largely up to the parties to construct their own customized commercial lease, which tends to leave room for landlords to take advantage.
4. Avoid being penny wise, but pound foolish
Landlords want to lock tenants into leases with terms of at least five years, while tenants generally want shorter terms. In exchange for a longer term, landlords may offer concessions such as reduced rent, temporary free rent or even "free" tenant improvements (also called a build-out). Do not be tempted by the concessions that will only temporarily increase the business' bottom line, but focus instead on obtaining a shorter lease term. Likewise, spend more time negotiating the term than trying to marginally reduce the monthly rental price. Avoiding that extra year or two of rent will save more money overall. Some tenants, however, prefer a longer term and should negotiate for additional concessions in exchange for a longer term.
5. Value and weigh your options
New businesses should value flexibility just as much as cash flow. The best way to add flexibility to a lease is by incorporating options. Depending on the landlord and the space, there are several categories of options and rights that may be available: renewal options, termination rights, expansion options, contraction options, purchase options, etc. An option to renew the lease, for example, is one of the most important ways to add flexibility.
An ideal lease for a startup business would have a term of one to three years with at least one option to renew for another one to three years. The more renewal options given, the longer that space can be locked in without the tenant actually being obligated to remain there. Just be sure to negotiate exactly what the monthly rental price will be during such renewal periods.
On the other side of the spectrum, adding termination rights may allow the tenant to cancel their lease early if certain conditions aren't met, such as failing to meet a minimum sales number. Many times, however, landlords require tenants to pay hefty termination fees.
Finally, it is very important to maintain the ability to assign or sublease to a new tenant should the need arise. Just be sure to include language to the effect that "landlord may not unreasonably withhold its consent." Otherwise, a landlord may arbitrarily refuse to allow a sublease or assignment.
6. Know the true leasing cost
In a net lease, tenants pay for their proportionate share (usually based on square footage) of utilities, property taxes, insurance and operating costs. It is very important to know exactly what costs the tenant will be responsible for. Operating costs and common area maintenance or "CAM" fees are generally defined in the lease, so pay attention and be wary of any vendor who may be related to the landlord. CAM fees generally include costs for management, landscaping, janitorial service, security and snow removal. It is prudent to put a cap on annual increases in such CAM fees and operating costs. Additionally, pay attention to how utilities are billed. Are they separately metered? Be sure to inquire to avoid paying for other tenants' costs. Finally, be cognizant of the condition of the premises and who is responsible for repairs – don't assume the landlord will be required to repair anything.
A lease is like a relationship and it should be cultivated as such. Take the time to carefully establish the bounds of the relationship, and there will be fewer unexpected speed bumps along the way. These six surefire steps will better prepare business owners for the initial leasing process. Having the ability to negotiate a successful leasing relationship will create a solid foundation for the future success of your business.
Legal Disclaimer:  The content of this post is offered only as a public service to the community and does not constitute solicitation or provision of legal advice. This post should not be used as a substitute for obtaining legal advice from an attorney licensed or authorized to practice in your jurisdiction. You should always consult a suitably qualified attorney regarding any specific legal problem or matter.