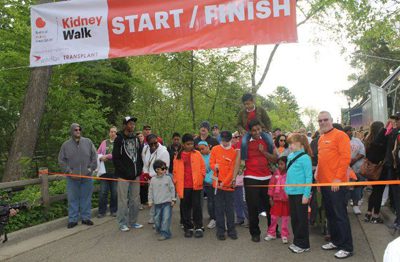 The old adage about taking action goes something like this, "Don't just talk the talk. You have to walk the walk."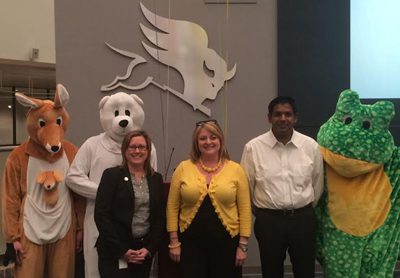 And walk the walk is what Meritor President-Americas Chris Villavarayn will do Sunday at the Detroit Zoo. Villavarayn will celebrate his second year as an Honorary Co-Chair of the Kidney Walk, a fundraising effort that has a powerful meaning for his family.
Meritor Inc. is a leading global supplier of drivetrain, mobility, braking and aftermarket solutions for commercial vehicle and industrial markets. Villavarayn is a passionate advocate for the National Kidney Foundation of Michigan – his young son has kidney disease and will likely need a transplant.
"Kidney disease is a serious problem that has touched members of the Meritor team, including my own family," said Villavarayan. "My son was diagnosed with kidney disease about 18 months ago and the support we've received from the National Kidney Foundation has helped us find resources and navigate treatment options. Their great work is the reason I'm co-chairing the NKFM walk at the Detroit Zoo."
Villavarayn and Meritor held an employee rally in Troy called "Zoobilee" in April to help raise money and awareness of the event as well as for the May 17 fundraising walk. One highlight was the "Do the Zoo Walk Dance Competition," where individuals or teams competed, dancing to animal-themed music. Employees also could register for the NKFM Detroit Zoo Walk.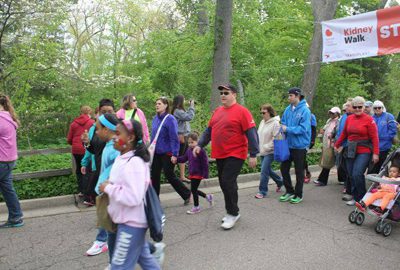 Last year, Team Meritor raised more than $25,000 in contributions and ranked third in the country among all Kidney Walk teams for contributions raised. More than 115 walkers participated in the family-oriented event.
The money raised through the Kidney Walks directly supports the mission of the NKFM and the more than 900,000 adults in Michigan with kidney disease. With the money raised from the 2014 Kidney Walks, the NKFM was able to accomplish many goals, including the following:
• Educated thousands of school aged children about the benefits of good nutrition and physical exercise, with the goal of preventing or delaying kidney disease.
• Helped thousands of adults to live healthier lives
• Provided direct services to those living with kidney disease
• Sent kids with kidney disease to the NKFM Kids Camp
More than 4,000 people attend this heartwarming event each year that features many children's activity stations, multiple food and vendor areas, a raffle of "gotta have it" items, a celebration of individual family teams, dialysis teams, and corporate teams, a Champions Tent for our kidney patients, free parking and of course a chance to spend a day at the zoo.