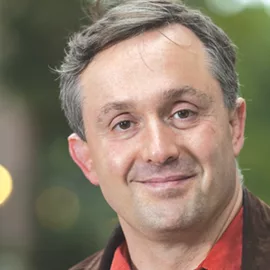 By Stephen Balzac
Aug. 23, 2012
There's an old joke about a lawyer, a priest, and an engineer being sent to the guillotine during the French Revolution.
The lawyer goes first. He kneels, and the blade comes swishing down. Suddenly, it stops just before it hits his neck. The crowd gasps. After a hurried discussion, the executioner announces that since the lawyer survived, it wouldn't be legal to try again. He's released.
The priest goes next. Once again, the blade stops just before it severs his head. The executioner declares that clearly it was the divine hand of providence at work, and so the priest is released.
Now it's the engineer's turn. Just as he's about to kneel down, he looked up at the blade and says, "Hey, I see the problem."
Leaving the engineer aside for the moment, what we have here is a classic case of flawed execution. It's a fairly common, though less dramatic, event in many businesses. Unlike this particular example of flawed execution, however, when it happens in a business heads often end up rolling.
This, of course, is exactly the problem.
Now, it may seem like flawed execution is a bad thing. In fact, though, what is more important than the execution itself is how the company responds to its success or failure. This is particularly true in organizations that claim to promote innovation or organizational learning.
When a leader takes the view that mistakes mean that heads will role, that sends a very clear message to the rest of the organization: mistakes are something terrible. They are to be avoided at all costs. In other words, always play it safe because if you make a mistake, you're in trouble. It also means never experiment because your experiment might not work out. In fact, most experiments don't work; we conduct them to find out what will work.
To put this in perspective, at one software company the engineers on one project had to make some decisions about how users would interact with the program. They had several possible designs, but could not choose between them. Eventually, they made the logical decision to pick one and conduct some user tests. The first few rounds of tests did not go well, but eventually they hit on a design that the users liked. The response from the department head was, "That's great, but why didn't you get it right the first time? Your errors cost us a lot of time and money."
On the next product cycle, the engineers simply picked one alternative and when it didn't work blamed marketing for not providing them sufficient information. Naturally, marketing responded by blaming engineering, and so it went. Once heads start to roll, the most important thing is to make sure that someone else's head is the one that goes. This rapidly undermines trust and teamwork.
Conversely, in highly innovative organizations, mistakes are accepted as a necessary part of the game. Indeed, these organizations try to avoid simply jumping to an answer. They recognize, as the engineer in our little joke did not, that jumping to a solution can have fatal consequences. Palm Computing, for example, conducted numerous user tests before releasing the first Palm Pilot. Many of those tests simply involved people walking around with pieces of wood in order to find the right form factor for the Palm devices.
The trick with both innovation and organizational learning is recognizing that you often don't exactly know what you're going to build or learn. Learning in particular is a product of making mistakes; when you don't allow mistakes, you also don't allow learning. As for innovation, well, it's very hard to pick the right answer when you're exploring unknown territory. Rather, getting to a right answer is a process of exploration and experimentation. That process of collaborating with your team, sharing successes and failures along the way, is what truly builds a strong and resilient team, as well as high quality products and services.
In the end, it's the flawed execution that really gets you what you want, while jumping to the apparently correct answer too quickly can be fatal. No joke.
Stephen Balzac is an expert on leadership and organizational development. He is president of 7 Steps Ahead, an organizational development firm focused on helping businesses get unstuck, and the author of "The 36-Hour Course in Organizational Development." Contact him at [email protected].