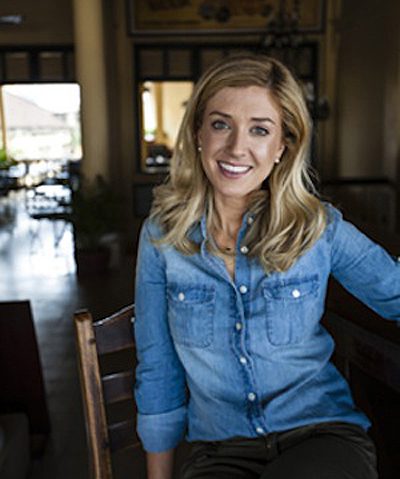 Jane Mosbacher Morris has spoken at numerous events, including policy conferences like The ONE Campaign's AYA Summit on Girls and Women. She is also active in social enterprise events and creative business conferences, like the Alt Summit.
But her favorite people to talk to are the women craftspeople, female entrepreneurs and representatives of corporations that want to work with To The Market, her company that supplies ethically made custom goods for consumers and businesses.
To The Market is a unique enterprise that connects people to premium products created by vulnerable communities from around the world, allowing shoppers and retailers the ability to harness their purchasing power for good and make purchases that support jobs for at-risk youth in the United States, vulnerable women, HIV/AIDS+ populations and more.
Morris, who started the company in early 2015, now has seven employees and is poised to gross more than $1 million in revenue this year. The business is the first of its kind to help corporations advance their social responsibility initiatives through procurement processes. She works with large corporations such as Macy's, Levi's, Capital One, UBS, Experian, General Mills, and many more.
She  previously served as the Director of Humanitarian Action for the McCain Institute for International Leadership, where she managed the Institute's anti-human trafficking program. She currently serves on its Human Trafficking Advisory Council. Prior to joining the Institute, she worked in the U.S. Department of State's Bureau of Counterterrorism and in the Secretary's Office of Global Women's Issues.
"When I worked in counterterrorism, I saw the artisan industry was not integrated into the supply chains of big business, unlike agriculture," says Morris. "This lack of integration led to the launch of To The Market. Now, To The Market is tapping into the incredible potential and capacity of sustainable producers around the world to be a part of the supply chain of big business."
She has traveled, written, and spoken broadly on issues ranging from business and social impact to peace and security. Her written work has been published on platforms ranging from the National Defense University to Refinery29.com. She is also the author of the forthcoming Penguin RandomHouse book, "Buy the Change You Want to See: Harnessing Your Purchasing Power for Good." Morris is a member of VF Corporation's Advisory Council on Responsible Sourcing. She holds a BS in Foreign Service from Georgetown University and an MBA from Columbia Business School. She is a member of the Council on Foreign Relations and is married to a fellow entrepreneur, Nate Morris.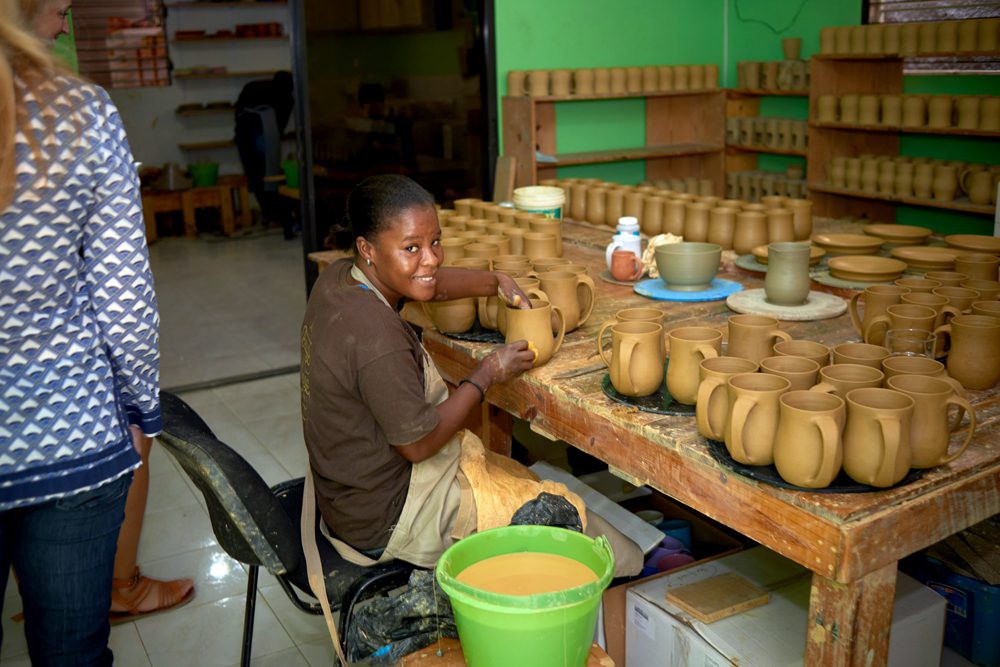 To The Market combines an understanding of business and the market with years of experience serving survivor populations on the ground. Its unique, three-pronged social enterprise model includes promoting survivor-made goods TO THE MARKET via multiple distribution channels, pop-up shops, custom sourcing, retail partnerships, and a soon-to-be-launched, curated online shop.
It also includes offering a platform for survivors and their champions to share their stories with a new, larger audience and providing business services such as sales analysis and trend forecasting to local partners to improve sales and generate highly covetable inventory.
Businesses can make small changes to promote positive social change, Morris says.
"Ethical production and sourcing is a great way to start! It can be as simple as buying sustainably-grown coffee for your office," Morris says. "Some of my favorites include Starbucks, Kishe Coffee and Equal Exchange. Minimize waste by having everyone bring their own mugs to work instead of offering disposables. Homeboy Industries has amazing travel mugs that help support their social mission of empowering people that deserve a second chance."
Little changes mean a lot, Morris adds.
"Another easy tweak that To The Market helps with is switching to social impact corporate gifts or promotional products. It's sort of wild to realize that Americans spend $21 billion a year on promotional products," Morris says. "If we collectively decided to focus a tiny percentage of that spend on products that were economically empowering communities and/or improving the environment, we could make a pretty significant impact."
Companies should be compelled to make changes, with the impact coming from any size.
"Micro-changes are a great place to start," she says. "One of my favorites is promoting eco-friendly commuting methods, like carpooling or biking to work. This can extend to reducing your travel, like holding virtual meetings and conferences, when possible. Another is installing sensory lights that shut off when you aren't in the room. It really helps in offices and bathrooms, where we often forget to flip off the light switch."