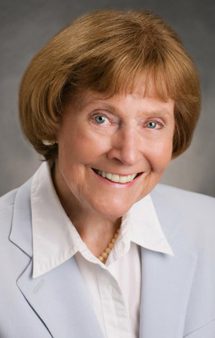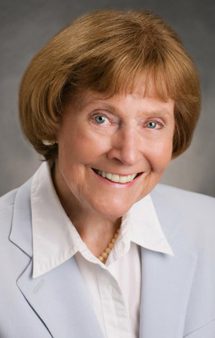 If you've read about cars for any length of time, chances are you've read an article in a magazine or newspaper penned by Julie Candler. In Corp! magazine and other publications, in the Detroit area and nationwide, her stories covered the many facets of the auto industry. In fact, Julie was the first woman to write an automotive column for a major woman's magazine; her "Woman at the Wheel" column ran for 18 years in Woman's Day (1964 to 1982).
Julie passed away on Jan. 9, a little over a week after her 96th birthday.
On Jan. 16, family, friends and colleagues joined to celebrate the life of a woman who always had a smile on her face and a twinkle in her eye. It was a standing-room only affair.
I met Julie 26 years ago when I joined the Detroit chapter of Women in Communications, an organization she was a member of and regularly attending meetings up until her death. By then, she was already known as a trailblazer who covered the automotive industry during a time when women journalists were a rarity – and rarely found on the automotive beat, an industry that was considered the domain of men.
It was fitting that she was an automotive writer. Her father ran a Ford dealership in Springfield, Ill., where she was born. She remembered seeing the new Model A there – she was 7 years old at the time.
Julie was writing for Corp! from its beginning in 1998. Looking at the first issues, many articles were by her. Fellow Corp! writer J.D. Booth worked with her in those early days.
"Julie was what I would call a consummate writer/journalist who not only was very good at her craft, but clearly enjoyed the process in every way," said Booth. "Julie and I both were involved in the very early days of Corp! magazine and while we had limited interactions, the ones we had were always memorable. Julie's infectious smile and obvious dedication to the stories she would write were something another writer would naturally want to emulate. For Julie, it was always about the 'next one' and she carried with her one of the most important characteristics a writer can possibly have—curiosity. To 'be like Julie' would be a goal for any writer to have."
When I came onboard Corp! in 2006, I immediately tapped Julie to write for the magazine. It was a delight to work with her and yes, as J.D. Booth puts it, for Julie it was always about the next assignment. Something remarkable, considering that she was well into her 80s at that time. She had a zest for life and a nose for news.
That zest was demonstrated by her active lifestyle, which included playing golf and tennis – and even running for a seat in the Michigan House of Representatives in 2008 and 2010. Her nose for news was still in full force when, at age 71, she went on a media familiarization tour sponsored by the state of Wyoming and hiked a 12,000-foot mountain range with other journalists. Her later career also included running a public relations firm, where she was best remembered in many local newsrooms for her annual holiday visit to hand out fresh apples to the press.
Besides writing for Michigan-based media including Corp!, Birmingham Eccentric, Detroit Free Press, Michigan Living and Detroit News, she also was a writer for magazines such as Redbook, McCall's and Nation's Business.
Her accolades are many: New York Auto Show: Automotive Woman of the Year in 1975, inducted into the Michigan Journalism Hall of Fame in 1999, and recognized in the 2002 Congressional Record.
"Julie will be tremendously missed by the team members at Corp! She was a true gem, with her ability to tell a story and inspire readers," says Publisher Jennifer Kluge. "We admired her dedication to the field; her impact on the profession is a wonderful legacy."
A legacy indeed.