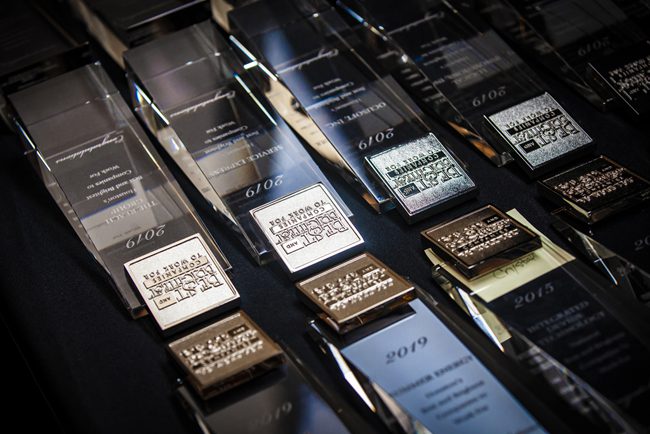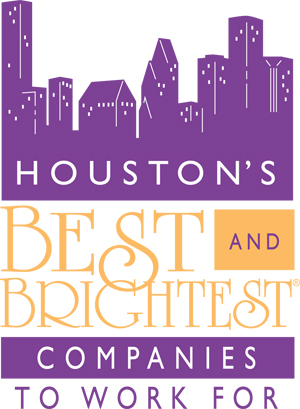 When it comes to a friendly competition around the "Best and Brightest Companies To Work For," it would be hard to match the excitement around the 2019 Houston event, which took place March 28 at the Houston Marriott West Loop by The Galleria.
With a theme this year—the 8th annual event in Houston—of "Wake up the Stars," attendees were greeted with a red carpet (and a photo opportunity), interviews and network opportunities.
Serving as emcees were two of Houston's notables—Keith Garvin and Bill Balleza (both anchors with KPRC 2).
The fast-moving event was complete with a community corner, assisting a local Texas charity as well as educational speakers.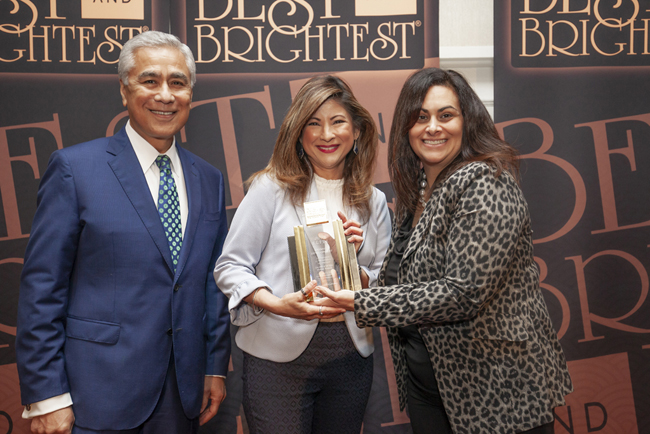 Our elite winners for the event:
Large Business "Best of the Best"—Global Custom Conference, the world'€™s largest online window covering store covering millions of windows with a smile and award winning customer service.
Medium Business "Best of the Best"—Johnson Development Corp, one of the nation's leading residential development companies.
Small Business "Best of the Best"—Miller Grossbard Advisors, LLP, a tax and accounting advisory firm that works with growing companies fostering innovation and collaboration.
Communication and Shared Vision—Process Control Outlet. They provide material and software support, repair and field service along with Systems Integration and Training at its Baytown, Texas facility. They have designed, engineered, and manufactured several devices specific to the Process Industry and the US Navy and Army.
Community Initiatives—TQL (Total Quality Logistics), a multibillion-dollar leader in the third-party logistics industry.
Compensation, Benefits and Employee Solutions—Spirit Environmental Solutions, an innovative multimedia (air, water, land, and waste) consulting firm that has been organically expanding since its founding in 2005. Its goal is to be the preferred environmental consulting partner to the energy, petroleum, chemical, manufacturing, and transportation industries.
Diversity and Inclusion—Kuraray America Inc., a global leader in specialty chemical, fiber, resin, and film production. With top-of-the-line research and production facilities located in the United States and a vast network of supply from around the world, Kuraray leads the industry in specialty dental, fiber, resin, and elastomer products.
Employee Achievement and Recognition—Summer Energy, comprised of some of the brightest and most experienced people in the industry. Wherever you live or do business, their goal is simple: to provide customers with consistently low rates, exceptional customer service and a commitment to creating value and an amazing experience.
Employee Education and Development—Carlton Staffing is a local company, headquartered in Houston, Texas that has been providing staffing solutions to Houston, Dallas and Fort Worth companies for more than 30 years.
Employee Enrichment, Engagement and Retention—Benchmark, A Global Hospitality Company. With the introduction of their signature hotel collection, Benchmark Resorts & Hotels has rapidly established recognition and a proven identity for offering an authentic array of extraordinary destinations, unique experiences, unrivaled adventures, culinary excellence, and intuitive personalized service unmatched anywhere else in the industry.
Recruitment, Selection and Orientation—Dean's Professional Services is a national, award-winning staffing solutions provider offering partnership-based, innovative workforce solutions.
Strategic Company Performance—Kelly S. Mathews LLC, a Certified Public Accountant specializing in volume-based motor fuels tax return preparation and motor fuels tax consulting services.
Work-Life Balance—Logical Innovations, Inc. is a woman-owned SBA-certified 8(a) Small Disadvantaged Business, providing technical and business solutions for federal and commercial clients since 2006.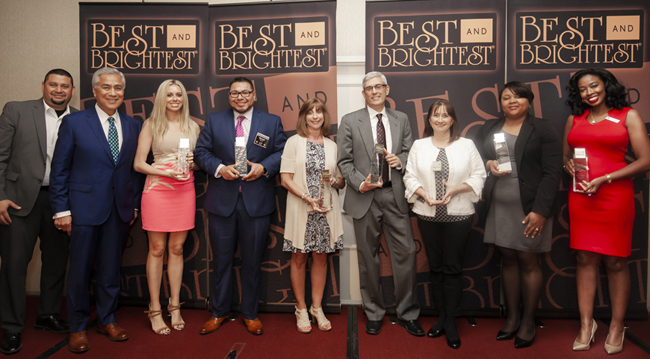 And here is the full list of winners from Houston's 2019 Best and Brightest Companies to Work For:
3 Men Movers
3D Design and Engineering
ABIS
American Technologies, Inc.
APG&E
Asset Plus Companies
AVDS—Automated Voice and Data Solutions
Benchmark, a Global Hospitality Company
Birkman
Global Custom Commerce
CAM Integrated Solutions
Carlton Staffing
City of Nassau Bay
Conway Mackenzie
Crossmark Global Investments
Dean's Professional Services
EasyCare
EHRA Engineering
EPMA
Gables Residential
GGT WorldWise
HydroChemPSC
Improving
Infinity Consulting Solutions
Iscential
Johnson Development Corporation
Kelly S. Mathews LLC
KIPP Houston Public Schools
Kuraray America, Inc.
Logical Innovations, Inc.
Longnecker & Associates
MaloneBailey, LLP
Medix
Memorial Park Conservancy
Meriplex Communications
Miller Grossbard Advisors, LLP
Morae Global Corporation
Murphy's Corporate Lodging, Inc.
NAS North American Solutions
Nicol Scales & Measurement
OCuSOFT, Inc.
OneTrust Home Loans
P. Marshall & Associates
Pathfinder Development
PCO Div II, Inc.
PennComp Outsourced IT
QMax of America, Inc.
REI Network, L.P.
Riverway Business Services, Inc.
RMH Marketing & Media
Roberts Markel Weinberg Butler Hailey PC
Rosehill Operating Company, LLC
Sandcastle Homes, Inc.
Service Express
Spirit Environmental, LLC
Stout Risius Ross (SRR)
Summer Energy
Sun Coast Resources, Inc.
Teksync Technologies, Inc.
Texans Energy
The Reach Group Americas
TopSpot Internet Marketing
Total Quality Logistics
Tuispace, LLC
Vaddo, Inc.
Veritas Equity Management
WRH Realty Services, Inc.