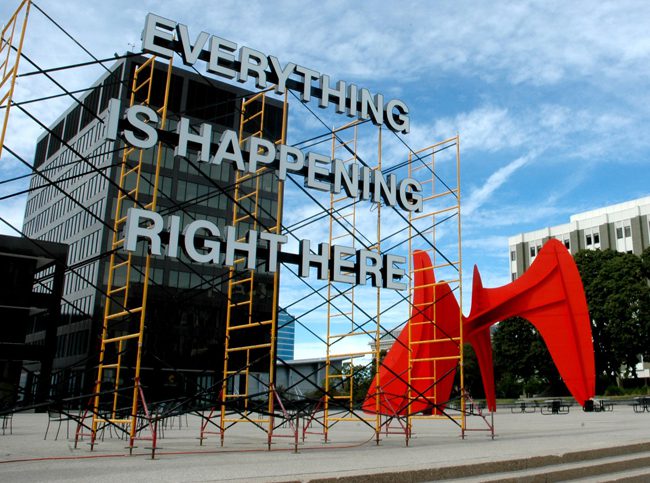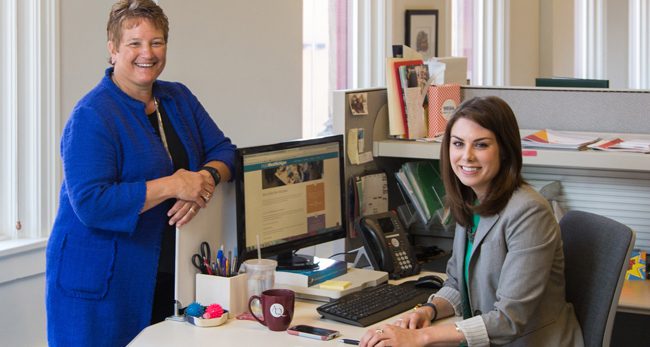 Hello West Michigan has become a model for what a successful talent attraction organization can be, according to Rachel Bartels, and that is why she is thrilled to become its next Executive Director.
Her goal, beyond working with what she describes as "an amazing team that I'm now privileged to lead," is to educate, attract, and connect people to West Michigan.
Started by local companies in 2007, Hello West Michigan promotes the 13-county West Michigan region as a place where business thrives and people want to live and work. It seeks to increase the rate of success member companies have in their effort to recruit top talent and collaborates with organizations across the region to help new residents and those interested in relocating find their fit in West Michigan.
For almost six years, Bartels served as program manager for Hello West Michigan, which is based in Grand Rapids. In this role, she was responsible for the organization's marketing, event planning and communications. A graduate of Aquinas College, also is the founding co-chair of AQ Women's Connection and on the Association for Corporate Growth, ACG Cup Competition planning committee.
Corp! magazine caught up with Bartels and found out her goals for this year and beyond. Here is a part of the conversation:
Q: What are you most excited about in this new role?
A: In my new role as executive director, I'm excited to dedicate more of my time towards brainstorming the strategic side of things. While I did quite a bit of that as program manager—a necessity when part of a small team—I also had a lot of tactical responsibilities. This new role gives me the opportunity to better focus on strategically developing our programs and partnerships.
Q: What makes West Michigan a great spot to invest in and be?
A: How much space for this column again…? All kidding aside, there are so many things that make West Michigan a great place to invest in and call home. The region houses 30,000 payroll companies across various industries, each contributing to the diverse economic profile of West Michigan. With several companies in each industry, ranging from small, family-owned operations to large, global firms, it's never a 'one-and-done' deal for job-seekers. If someone relocates here for a job and it doesn't work out, there's almost always opportunities elsewhere within the same industry. When you combine our economic diversity and the depth of our industry clusters with great quality of life, low cost of living, and a beautiful locale, you really have a top-notch destination for talent.
Q: What are your goals for the next 6-12 months?
A: In the next 6-12 months, my biggest goal is onboarding a new team member to fill my vacant program manager position. It's the first full-time role we've hired for in almost six years, so onboarding will look much different from when I began, due to how much the organization has grown since then. I'm excited to help the next person shape their role within Hello West Michigan. Programmatically, we're looking at a new event concept for West Michigan Intern Connect, now in its 6th year, as well as continuing to grow our multi-location Thanksgiving Eve event, ReThink West Michigan. We've also begun brainstorming a retention program with high school students, which would be an entirely new undertaking for us.
Q: What do you like to do with your free time in West Michigan?
A: I'm not orginally from West Michigan, so I love discovering what the region has to offer, which means spending time outdoors, winter or summer. In the summertime, I prefer not to travel outside of Michigan, because I'd almost always rather be at one of our beaches along Lake Michigan instead. I also love the access to fresh, local produce we have here. It's not uncommon for my family and I to visit a u-pick farm and take home 30-40 pounds of blueberries at once. In winter, I love cross country skiing. When talking with newcomers, I always suggest picking up a snowsport as a great way to thrive during a West Michigan winter. You could never get me out of bed on a winter day at 8:00 a.m. to go running for 30 minutes, but I'll be up just as early with bells on to go skiing for a couple of hours. Year-round, I spend a good amount of time volunteering with the community boards I'm on, which I feel is a pretty big deal for young professionals. In larger cities, young people don't always have access to those types of opportunities.