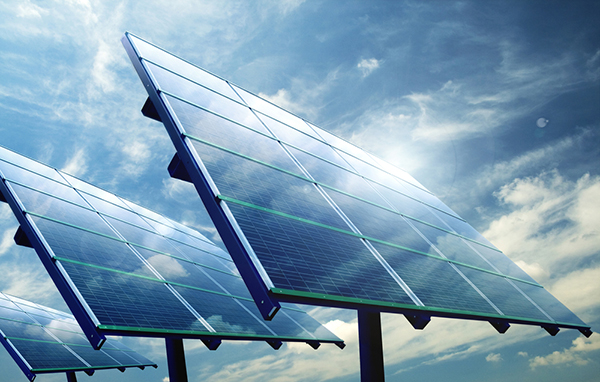 Saying that "ensuring a robust, resilient, and sustainable domestic industrial base to meet the requirements of the clean energy economy" is "essential to .. national security," President Joe Biden this week invoked the Defense Production Act to increase U.S. manufacturing of solar panels.
In the same press release, the White House announced it was declaring a two-year tariff exemption on panels from Southeast Asia. The White House said the moves are being implemented using executive actions and presidential proclamations and follow months of complaints by industry groups, which argue that the solar sector is being slowed by supply chain problems due to an ongoing Commerce Department inquiry into possible trade violations involving Chinese products, according to the Associated Press.
The AP also reported the Commerce Department is scrutinizing imports of solar panels from Thailand, Vietnam, Malaysia and Cambodia, concerned that products from those countries are skirting U.S. anti-dumping rules that limit imports from China.
In the release, Biden said:
Solar photovoltaic modules and module components, including ingots, wafers, solar glass, and cells, are industrial resources, materials, or critical technology items essential to the national defense;
Without this action, U.S. industry cannot reasonably be expected to provide the capability for the needed industrial resource, material, or critical technology item in a timely manner; and
Purchases, purchase commitments, or other action pursuant to section 303 of the Act are the most cost effective, expedient, and practical alternative method for meeting the need.
"I find that action to expand the domestic production capability for solar photovoltaic modules and module components is necessary to avert an industrial resource or critical technology item shortfall that would severely impair national defense capability," Biden said in the statement.
The AP reported that word of the easing of solar tariffs pushed Wall Street futures higher early Monday.
"The president's announcement will rejuvenate the construction and domestic manufacturing of solar power by restoring predictability and business certainty that the Department of Commerce's flawed inquiry has disrupted," Heather Zichal, CEO of the American Clean Power Association and a former Obama administration official, said in a statement Monday, according to the AP. The Defense Production Act lets the federal government direct manufacturing production for national defense and has become a tool used more commonly by presidents in recent months.