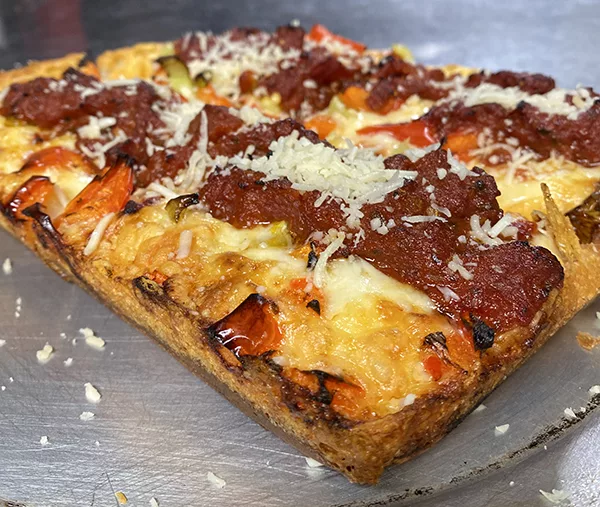 The Detroit-style pizza craze continues to sweep the country and Shield's Restaurant and Pizzerias in Metro Detroit announced that it was recently named as the best in Metro Detroit by Tasting Table Magazine (https://www.tastingtable.com/1251688/best-pizza-detroit/). Shield's famous Detroit-style Pizza beat out 13 other local pizzerias mentioned in the article.
This award is another in a long list of awards the restaurant and pizza chain has won since it first opened in 1946 at Davison and Shield's streets in Detroit. The popular restaurant began serving pizza in the 1960s. Shield's was started in 1937 and owners Paul and Peter Andoni have kept the tradition going since buying Shield's 31 years ago.
"It's an incredible honor to be chosen as Metro Detroit's best Detroit-style pizza," Andoni said. "We work very hard to make sure our pizza and all our food is of the highest quality. Winning this award is a testament to our kitchen staff for the hard work it does. We have second and third generation families that still come to the restaurant for parties, celebrations, and to eat our delicious pizzas, salads, ribs, and other items. We have some staff members who have been with us since we took ownership. Of course, we've been blessed by our loyal customers and our hard-working staff."
For more information about Shield's, please visit www.shieldspizza.com or call Paul Andoni at 248/637-3131.