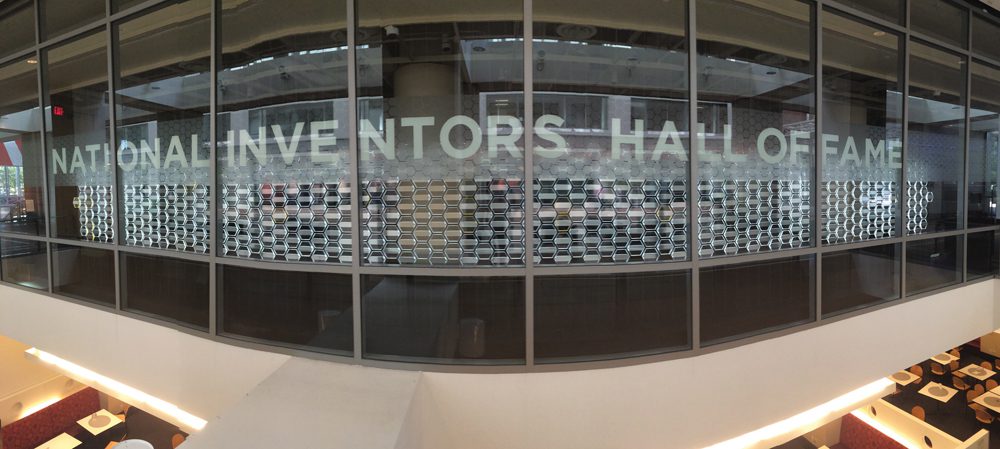 Elijah J. McCoy was a Scotland-educated mechanical engineer and prolific inventor who received more than 50 patents before his death in Westland, Mich., in 1929.
Born free in 1844 in Ontario, Canada, to parents who escaped slavery in Kentucky, McCoy and one of his inventions, according to some, are associated with a popular expression.
Patented in 1872, McCoy's automatic engine lubricator was copied and sold, but the copies were often of inferior quality. As a result, users of heavy equipment would ask for "the real McCoy," according to the National Inventors Hall of Fame in Alexandria, Va.
"People wanted to utilize his invention without paying him," says Christal Sheppard, the director of the Elijah J. McCoy Midwest Regional United States Patent and Trademark Office in Detroit, which covers Illinois, Indiana, Iowa, Kentucky, Minnesota, Missouri, Ohio and Wisconsin, as well as Michigan.
Of McCoy, Sheppard notes: "If it hadn't been for his patent, no one would have paid him a dime."
The United States Patent and Trademark Office (USPTO), headquartered in Alexandria, Va., defines intellectual property, which patents protect, as "creative works or ideas embodied in a form that can be shared or can enable others to recreate, emulate, or manufacture them."
The USPTO is the federal agency that grants U.S. patents and registers trademarks, although there are other ways to protect intellectual property, including copyrights and trade secrets.
"Most people think a patent permits them to make, use, and sell something, but that is not true," says Bill Panagos, a shareholder and Practice Department chair for Intellectual Property in the Bloomfield Hills office of Butzel Long. "A U.S. patent is a negative right. It lets you prevent others from making, using and selling."
The difference, as is the case with most things in the legal system, is important.
"Patents give you the right to assert your claims against others for making, using, selling or importing any goods that infringe upon the claims of your patent," says Panagos. "You get the chance to dominate a market for not a lot of money."
Study: Patents boost jobs, sales and success
The patent system is, for obvious reasons, an important one when it comes to the world of business.
"Entrepreneurs are 35 times more likely to succeed if they also have protected their intellectual property," says Panagos.
In a 2015 study—the "Bright Side of Patents"—authors from the Harvard Business School and New York University focused on some 45,819 first-time patent applications that were filed by U.S. startups at the USPTO since 2001 that received a preliminary decision by 2009 and a final decision by Dec. 31, 2013.
To put those numbers in perspective, the USPTO received more than 600,000 patent applications in 2015 alone.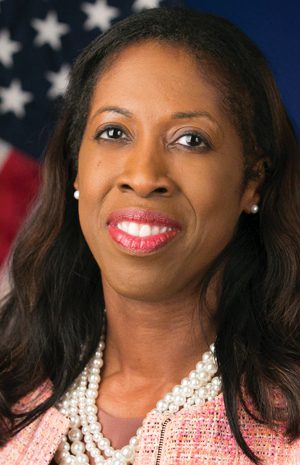 The "Bright Side" study concluded that patent approvals help startups create jobs, grow their sales, innovate and eventually succeed. Additionally, a startup's first patent application increases its employment growth over the next five years by an average of 36 percent, helping to boost sales growth by 51 percent and increasing the number of subsequent patents the company is granted by 49 percent.
But the study also uncovered some shortcomings in the patent system.
One of those is the proliferation of litigation costs related to patents, an issue that is particularly hard on small and innovative firms. The effect, some 51 economists and legal scholars said in a letter to Congress that urged reform of the system, is less investment on research and development, venture capital and even startups, according to the "Bright Side" study.
Other criticisms of the U.S. patent system relate to the time it takes to get a decision on a patent application, litigation that some might see as frivolous, demands for excessive payments from those accused of infringing the patent, and a stifling of innovation, particularly the kind that comes from small, entrepreneurial firms.
Expensive credentials
While the patent process in the U.S. can be complex, to the point where there are many advertisements for "do it yourself" applications, expertise is considered essential to getting the best protection available, argues Panagos, who practices all aspects of intellectual property law, including patents, trademarks, trade dress (the visual appearance of a product), trade secrets copyrights and related litigation.
Such expertise can be expensive– especially if you hire a patent attorney. Of the more than 1 million lawyers in the U.S., there may be as many as 40,000 that specialize in patents, although only about 26,000 are active, according to Panagos.
There may be good reason for that, the process of becoming a patent lawyer being an educationally rigorous one that includes not only getting a degree but having additional training in a "useful" science such as biology, physics, engineering or chemistry.
Paganos, as an example, holds degrees in microbiology and biochemistry.
And of course, there's law school and a state bar exam—with its 28-40 percent pass rate—to add to the minimum credentials necessary.
"There is supply-and-demand – a lot of demand but little supply," says Panagos. "So sure, a patent lawyer can charge $20,000 if a person is willing to pay that amount."
How Naturalicious got it done
For Gwen Jimmere, the price tag to hire a patent attorney was out of reach.
Originally from Ohio but now living in Canton, Mich., Jimmere was going through an expensive divorce, which kept her in court almost weekly. With little money left over, she then was laid-off from her job nearly 30 days before the divorce became final.
Jimmere decided to expand her side-business, where she was making and selling Naturalicious, a line of all-natural hair products.
"My back was against the wall. I had a two year old and my parents lived three hours away," says Jimmere, CEO of Naturalicious. "There was no Plan B."
Moreover she wanted to protect the products that she developed. Jimmere decided to file for a patent on her own. "I don't think a lot of people realize that they can," says Jimmere. "I thought, 'I am a single mom and I can do a lot more with $20,000 than pay a patent attorney.'"
Jimmere spent eight months learning as much as she could about patent law, then another two months to complete and submit her patent application to the USPTO, which included an extensive, 22-page report explaining why she believed her hair product was patentable, including factors like utility and whether the item was unique.
Additionally, she had to include a drawing of her product and how it worked. In total, she says it took 15 months to receive her patent.
"…it was very much like going back to college," Jimmere says of the experience.
Naturalicious, now available in 30 stores across the U.S. and internationally in Trinidad, Bermuda and Indonesia, is also in Whole Foods stores in Ann Arbor, Detroit, West Bloomfield and Lansing, as well as a Whole Foods in Milwaukee.
When Jimmere received her patent, she also made history, becoming the first African-American woman to have a patent on a product made with all natural ingredients and winning the 2014 "Elevator Pitch" competition from Black Enterprise magazine.
Jimmere is also helping others in making their business dreams come true. She is the co-founder of Pitch Proof, where she coaches and trains entrepreneurs on how to get capital for their multi-million dollar ideas without going into debt.
USPTO resources
Since the process of applying for a patent can be a long and expensive slog, the USPTO offers free electronic and in-person resources.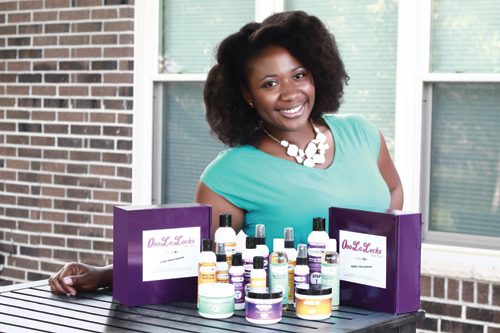 "Conceptually, it is not that difficult to do it on your own," says Sheppard, who came to her current job in January 2015. She previously taught at the University of Nebraska Law School and before that was chief counsel for Patents and Trademarks and chief counsel for Courts and Competition Policy with the U.S. House Judiciary Committee.
Even so, the complexity of the process has Sheppard's office recommending that applicants avail themselves of an attorney or patent agent.
Still, she acknowledges that a "certain portion of the population is not going to use an attorney." For that reason, the office offers services for those wanting to do it themselves.
At the USPTO, available help includes training on the basics of applying for a patent. Patent-seekers are schooled on the types of intellectual property and which type of patent is appropriate, notes Sheppard.
"There are different types of patents," she says. "Do you need a design patent or a utility patent? We help them get the verbiage. Then we help them understand the process and rules for determining if their invention is patentable."
The office also offers do-it-yourselfers free access to patent search equipment to see if someone else already has a patent on the same idea.
The USPTO also has a Pro Se Assistance Program, a comprehensive pilot to expand outreach to inventors. The program offers personnel to assist applicants, in-person help for the general public at USPTO headquarters in Alexandria, support to connect applicants to resources and information, and online resources such as electronic training materials.
"We won't write your patent, but we will tell you the process and procedure to make sure that, even if you are doing it yourself, you can get it done in the best way possible," says Sheppard.
And the Patent Pro Bono Program pairs patent attorneys with low-income inventors to draft and assist in the patent application process. Furthermore, the USPTO has a program where law students work with patent attorneys to help low income inventors obtain a patent with no legal fees, adds Sheppard.
Such programs are the USPTO's response to President Barack Obama's executive action that called for more assistance to those filing for a patent on their own.
In some cases, based on income, qualified small businesses can receive a 50 percent reduction in filing fees. A "micro" entity could boost that discount to as much as 75 percent.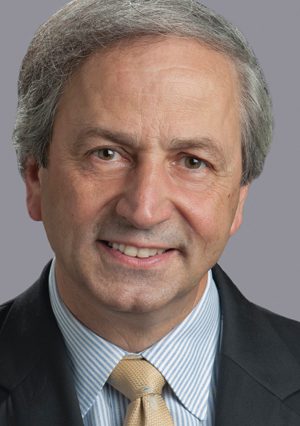 "For some simple applications, filing fees for a full utility patent application can be under $1,000," says Sheppard.
Sheppard adds that inventors should think about and understand intellectual property as soon as the idea is born.
"If you are thinking about inventing, as soon as you start thinking about that, is when you need to start educating yourself," says Sheppard. "This can be as simple as going to our website. We have lots of videos that are short, designed for the layperson."
While seemingly the hardest part is over once a patent is granted, there is still more for a patent-holder to do, says Butzel Long's Panagos.
"After you get a U.S. patent, then every third, seventh and 11th year, you must pay a maintenance fee or your patent will lapse. Once it lapses you may revive it, but you have to petition the office and pay more fees," notes Panagos.
During the period when the patent has lapsed as a result of non-payment, third parties may gain intervening rights. Practically speaking, that means a patent holder who has even temporarily lost patent protection for a period of time may not be able to recoup the effects of a third party who infringed on the patent during the time period it had lapsed.
"You have to be diligent," says Panagos. "Work with a business minded patent attorney to assert your rights. It is a long-term chess game, but one that has driven the U.S. economy. The right to exclude others is a great business advantage."