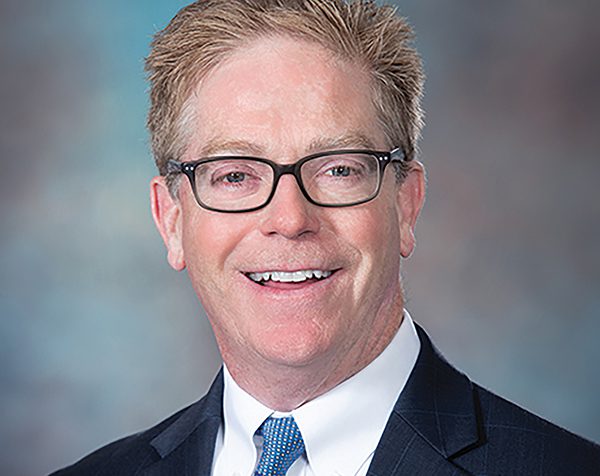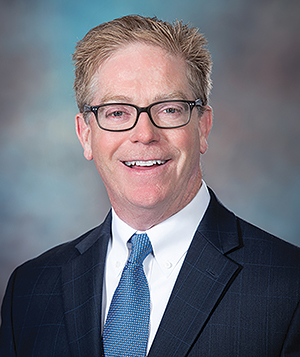 Growing up in Garden City, before moving with his parents to Livonia when he was 16, John Walsh used to dream — as many young boys growing up back then did — of being an astronaut.

Like many of the time, he was enthralled by the idea of space travel. But there was one thing tripping him up when he thought of pursuing anything in that realm as a career.
He struggled with math.
"There was, in fact, a long phase when I dreamed of being an astronaut," said Walsh, now the president and CEO of the Michigan Manufacturing Association. "I remember … being excited, along with the rest of the nation, over space travel. But alas, I read, write and talk better than I can do math, so …."
Walsh had also planned to serve in the Navy after law school, but learned he was a Type 1 diabetic while applying for Officer Candidate School and the Judge Advocate General corps.
"So, I found other ways to serve," said Walsh, who earned a bachelor's degree in international relations and public policy analysis from Michigan State and his law degree from Wayne State University Law School.
Walsh has had a diverse career, serving in both the public and private sectors. He was a member of the Livonia City Council and spent a couple of terms in the Michigan House of Representatives.
Much of what he's done revolved around manufacturing, including a college internship with the National Association of Manufacturers in Washington, D.C., back in 1983.
He served as an M&A lawyer, an executive at Schoolcraft College running the school's Business Development Center and as a legislator.
"Manufacturing is truly in our state's DNA, and certainly in mine, as well," he said. "The MMA … has been a perfect fit. My senior thesis was based on that experience and addressed the challenges and opportunities of managing a membership association with members diversified by industry, size and geography. Who knew? There are some days I wish I could find that paper!"
President of the Michigan Manufacturing Association since 2020, Walsh shared his views on a variety of issues with Corp! Magazine:
Corp! Magazine: U.S. Commerce Secretary Gina Raimondo was in town recently and said that, particularly in Michigan, economic recovery is going to be led by the manufacturing industry. Do you agree with her?
Walsh: Absolutely. Manufacturing represents 19% of our gross state product and nearly 15% of our workforce. Other industries, as important as they are, fall several points behind. Manufacturing by its very nature represents the creation of wealth, as a raw product is modified and improved in its value during the process. Manufacturing provides high paying jobs with good benefits. We're already leading in the recovery.
Corp!: She also said the state had the third-largest second-quarter (2021) growth in the country. What role do you think manufacturing had to play in that?
Walsh: The manufacturing sector nationally and in Michigan showed growth earlier than other industries following the worst of COVID-19 last year and continues to perform robustly. I would suggest manufacturing was the leading contributor to the state's overall growth in the second quarter, resulting from rising demand and production.
Corp!: What challenges does manufacturing face as we continue to navigate the pandemic?
Walsh: COVID-19 continues to present a challenge, but one safely and productively met by the manufacturing industry. Nevertheless, it continues to impact operations and the workforce. The greatest challenge remains the work force, as many have chosen to leave the work force or pursue other careers. Still others face the uncertainty of child care and schooling in the classroom or virtually. Manufacturing's production workers necessarily need to be on-site to perform their work.
Corp!: Supply chain issues continue to plague the U.S., particularly in the automotive industry, where the chip shortage is wreaking havoc. How bad are the supply chain issues and is enough being done to address them?
Walsh: Based on a survey of our members, the supply chain and workforce availability are the two greatest challenges to their ability to operate and meet demands. And the two are closely integrated. More employees filling the one million jobs posted across the U.S. would certainly help improve the supply chain. The end of extended and enhanced unemployment benefits has certainly helped, and we appreciate the attention of both the legislature and Governor to childcare and school operations. In addition to those actions, employers have increased pay and benefits. We're hopeful the combined efforts of the state and federal government, together with that of the employers, will be enough to attract folks back to the fold.
We are also working with national partners and elected officials to smartly address the international supply chain, urging greater action designed to intelligently locate sensitive suppliers back to the U.S. or in countries strongly allied with American interests.
Corp!: President Biden wanted a vaccine mandate (or negative COVID tests) for, among others, businesses with 100 employees or more. The U.S. Supreme Court struck that down. Your thoughts?
Walsh: Generally speaking, the MMA is opposed to regulations that come between an employer and the employee. We believe that manufacturing has a strong record of keeping their employees safe at the workplace and that a federal mandate would negatively impact an already tough shortage of workers.
Corp!: Every time it looks like the pandemic may be easing, another variant seems to pop up. How is the ongoing pandemic affecting manufacturing?
Walsh: Manufacturing has done a nice job managing the impact of COVID-19, keeping employees safe and productive — these are not mutually exclusive goals. Manufacturers, working with their employees, customers, communities and regulators, have developed an expertise in risk mitigation.
Corp!: What is the economic outlook for manufacturing in this country?
Walsh: In short, demand is up and manufacturers are rising to the challenge, but a shortage in workers, rising inflation, and a struggling supply chain all threaten what could be continued and robust recovery. Our members are optimistic moving into the new year, but rightfully concerned about the issues I mentioned above.