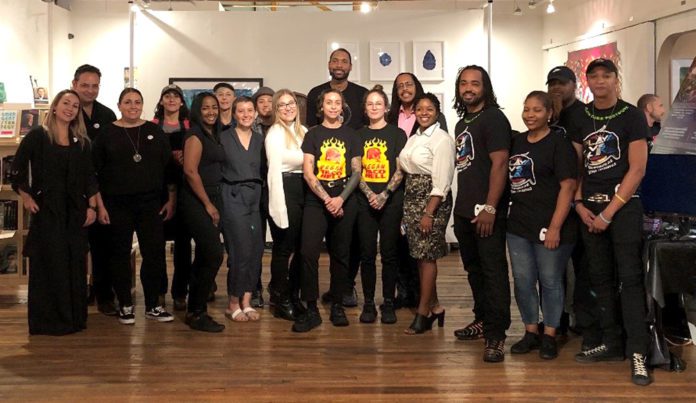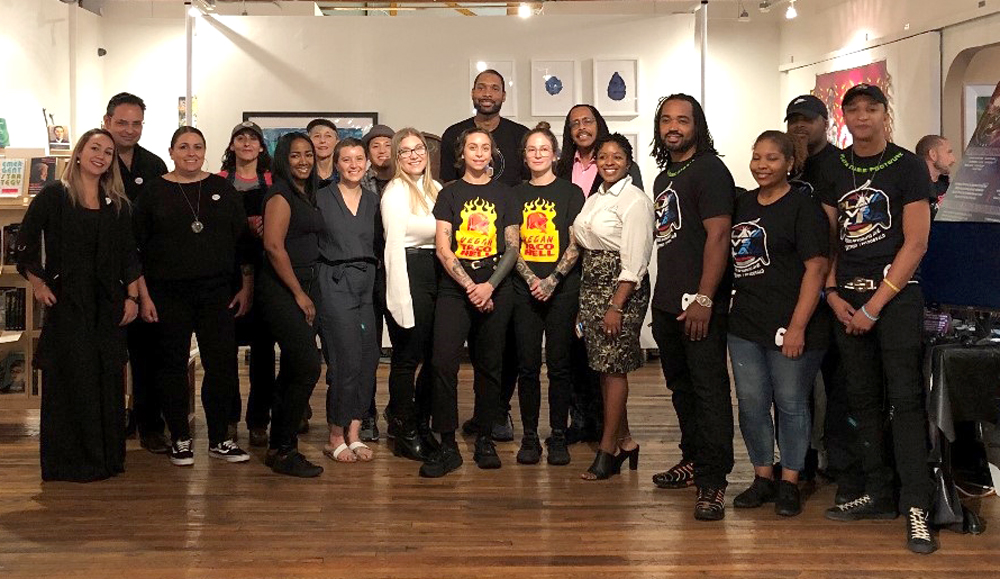 What do books, small plates, coffee and vegan tech have in common? They're all part of a group of up-and-coming businesses that hope to win money and support to jump start their entrepreneurial process in the Comerica Hatch Detroit Contest.
Ten of Detroit's next big business ideas have been 'hatched' after being named a semifinalist in the 2019 Comerica Hatch Detroit Contest. The 10 businesses are competing for $100,000 from Comerica Bank, as well as more than $200,000 in pro bono support from Hatch Detroit and its partners.
Hatch Detroit is a Michigan based 501(c)(3) organization that supports both existing and new retail initiatives in the cities of Detroit, Highland Park and Hamtramck. Hatch Detroit was founded in 2011 to give residents and aspiring entrepreneurs a voice in the redevelopment of Detroit.
Since the start of the Comerica Hatch Detroit Contest in 2011, 44 Hatch alumni businesses have opened their doors in neighborhoods throughout Detroit, Hamtramck or Highland Park. Hatch Detroit has also provided more than $1 million of in-kind services to both contest winners and alumni.
"We had some incredible interest in this year's Comerica Hatch Detroit Contest," Vittoria Katanski, executive director of Hatch Detroit, said in a statement. "Nearly 450 businesses submitted their plans to us – a record number – and we were thrilled to see so many people wanting to continue the tremendous growth of small business throughout the neighborhoods in Detroit."
This year, the public can cast their vote to help determine the four finalists who will go head-to-head at the annual Hatch Off ticketed event, which is set for 6 p.m. Thursday, Oct. 17 at The Beacon at One Woodward, 1 Woodward Ave. in Detroit.
Hatch Off is a competition where entrepreneurs will present their business pitch to a panel of judges and an audience. Public voting, along with the judges' deliberation, will determine the winner of the 2019 Comerica Hatch Detroit Contest.
Here are the 10 businesses vying for the public vote in the 2019 Comerica Hatch Detroit Contest:
• 27th Letter Books: an independent bookstore and audio recording space. Their mission is to connect and inspire people through stories, highlighting excellent writing and underrepresented voices.
• Brix Wine and Charcuterie: a gathering place in the Liv/7 neighborhood built on the love of wine, offering a curated wine and small plates menu along with Brix Concierge, a wine curation service.
• HM Style Lounge & Chill Room: an intimate music lounge and cultural space that will be located in the Grandmont Rosedale community, hosting special cultural events including live art and fashion shows, along with poetry slams featuring artists, designers and poets from Detroit.
• ILERA Apothecary: an organic and vegan beauty tech company catering to customers who want the highest quality ingredients in their skin products, without compromising the environment or their budget. ILERA is expected to open a retail store in Detroit containing a curation of skincare items that are carefully sourced and made without toxic ingredients.
• Morningside Cafe: a local community coffee and entertainment café that will be located in Detroit's Morningside neighborhood, offering live music and a dedicated community space to hosting meetings and workshops focusing on changing the narrative of neighborhoods in Detroit.
• Neighborhood Office and Incubator Space: developing a community-driven coffee shop and collaborative workspace/resource center that will be accessible to both Spanish and English-speaking residents. NOIS will support small social enterprise, home-based food and commodities, vendors and artists.
• Old Soul Vintage: a vintage retailer in Detroit specializing in men's and women's clothing from the 1900's to 1990's, with a mission and passion to provide a positive retail impact in the Detroit community.
• Playa vs. Playa Gaming Lounge: an urban, hip-hop and comic-themed entertainment facility catering to families, casual gamers and competitive Esports training that plans to open in Detroit's Fitzgerald neighborhood.
• Street Beet: a 100% vegan food pop-up based in Detroit pairing creativity and passion to offer a dining experience that is approachable and delicious for all. Street Beet hopes to eventually open a brick and mortar space to provide Detroiters with affordable and nostalgic vegan comfort food – with a focus on allergen-friendly options.
• The French Cow: started as a pop-up when owner Marie Wallace moved to Detroit after realizing there wasn't food here that she grew up eating in France. Currently a located at Eastern Market, The French Cow aims to open a brick and mortar space serving crepes, cheese, ice creams and other French cuisines in authentic French environment.
"We commend the hard work and passion that these 10 semifinalists have put into the process of transforming their business dream into a reality," Patricia Alexander, Comerica Bank vice president of business banking and Hatch Detroit board member, said in a statement. "Their entrepreneurial spirit resonates, and each have the opportunity to impact our neighborhoods. We look forward to seeing what's next for these outstanding business concepts."
The public can vote for their favorite business up to three times per day from now until Oct. 3 at midnight by visiting www.hatchdetroit.com/vote or Hatch Detroit's Facebook page. They can also vote in-person at the following locations: La Feria: 4 until 6 p.m. Wednesday, Oct. 2, and Northwest Detroit Farmers' Market: 4 until 8 p.m. Thursday, Oct. 3.
The four finalists of the 2019 Comerica Hatch Detroit Contest will be announced Friday, Oct. 4 at noon, and the final round of public voting will follow before wrapping up at noon on Thursday, Oct. 10.