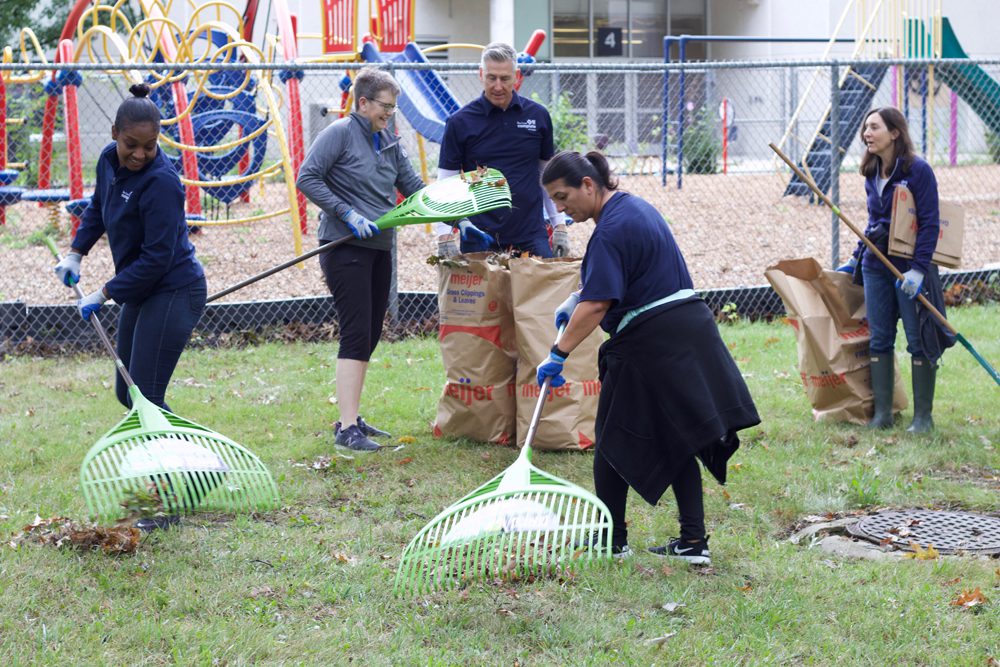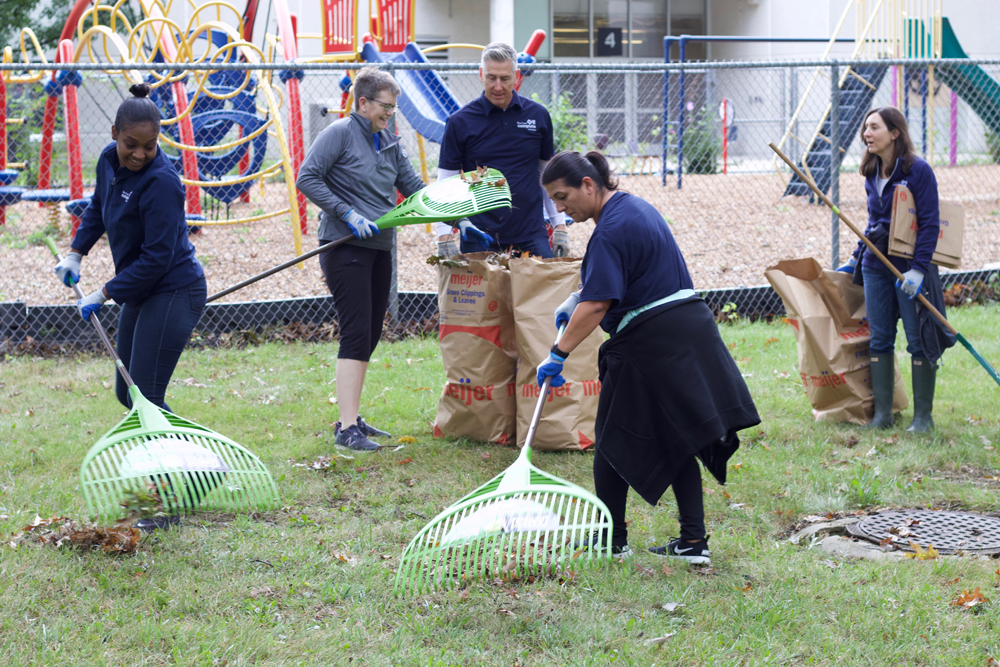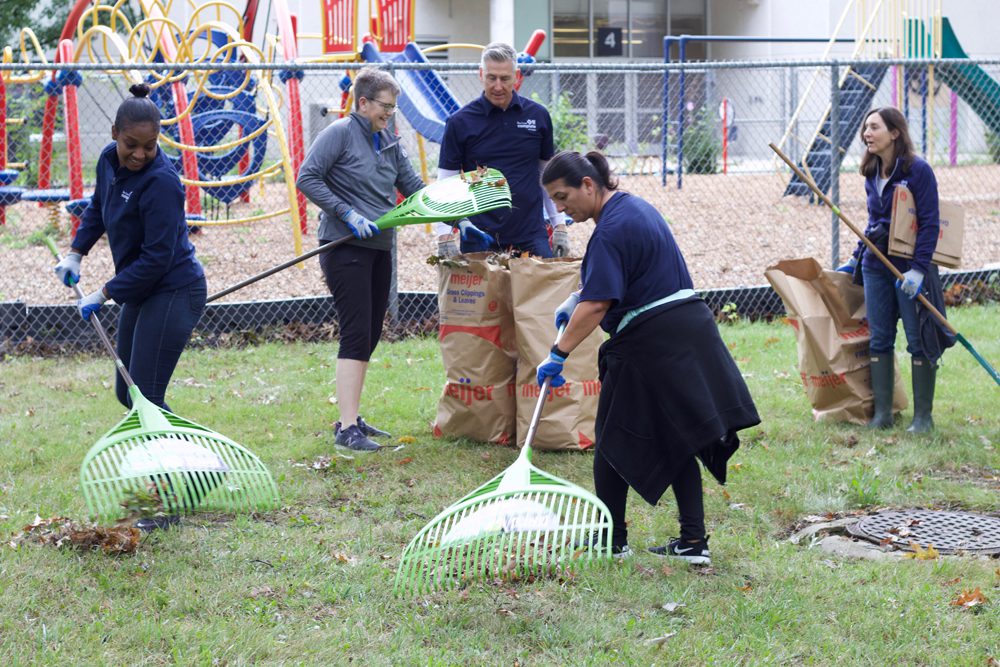 There may be no better feeling than coming back to the place where you lived as a kid – other than coming back to bring your friends, co-workers and company resources to help build up that neighborhood at a critical time in its progress.
That is what happened recently to Blue Cross Blue Shield of Michigan CEO Daniel J. Loepp, who returned to the Detroit neighborhood where he grew up to announce his company's $5 million commitment to Mayor Mike Duggan's initiative to leverage corporate investments into community driven improvements in Detroit's neighborhoods.
Blue Cross is partnering with the East Warren/Cadieux communities through the Strategic Neighborhood Fund and Affordable Housing Leverage Fund with a $5 million investment that will be disbursed through 2022.
The funds will support the revitalization of neighborhood streetscapes and walkability, kickstart local business and add and preserve affordable housing. The City of Detroit is seeking the input of residents regarding specific community improvements through district-focused meetings.
"At Blue Cross Blue Shield of Michigan, it's been one of our core beliefs for 80 years to support growth and vitality in cities and communities across our state, and we have long invested in them. Detroit needs thriving neighborhoods, and we strongly believe that corporate partners can help ensure their vibrancy," Loepp said in an interview with Corp! magazine.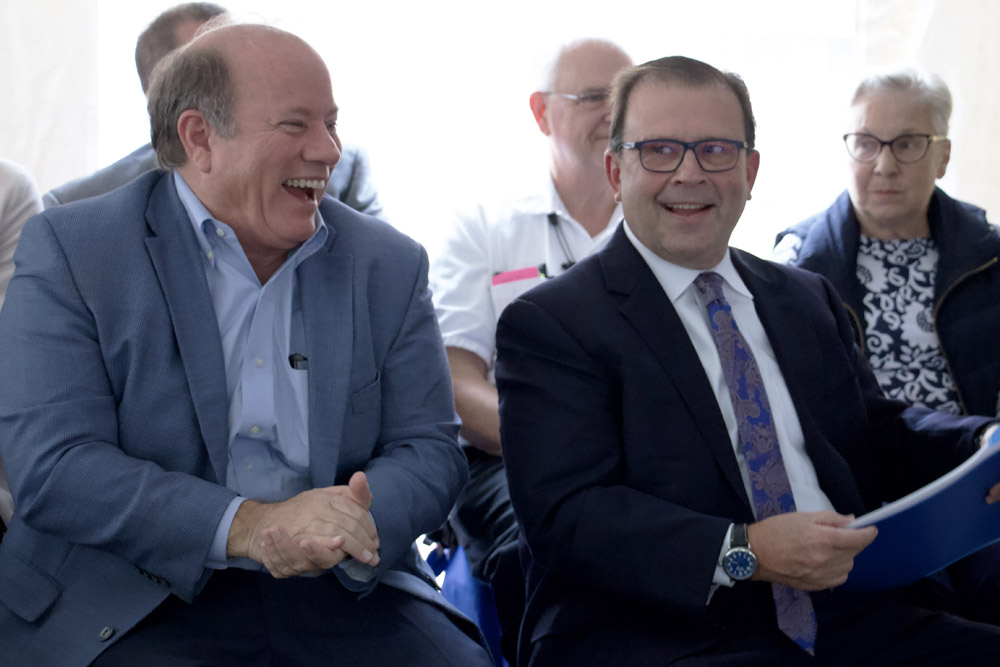 Long-time commitment
At heart, this is a hometown issue, Loepp added.
"When I heard about this opportunity to support Detroit neighborhoods, I immediately wanted to become involved. I grew up in the neighborhood and have many fond childhood memories there, so I personally understand the importance of thriving, healthy neighborhoods that stretch throughout the city," Loepp said.

Loepp describes the city's work and residents' efforts as coming from the "ground up," just like his family did and so many others.
"And as a company, we believe in supporting communities where our employees and families live, work, and play," Loepp said. "We look forward to continuing to work with the City to engage residents and identify ways we can continue to support the needs of such a vibrant community."
The Strategic Neighborhood Fund (SNF) and the Affordable Housing Leverage Fund (AHLF) initiatives account for $422 million in private and public support and are expected to leverage more than $1 billion in investment in Detroit neighborhoods.
Community effort
Seven companies — Blue Cross Blue Shield of Michigan, American Axle & Manufacturing, Chemical Bank, Fifth Third Bank, Flagstar Bank, Huntington Bank and Penske Corp. — are committing $5 million each to the continued revitalization of these communities over the next five years.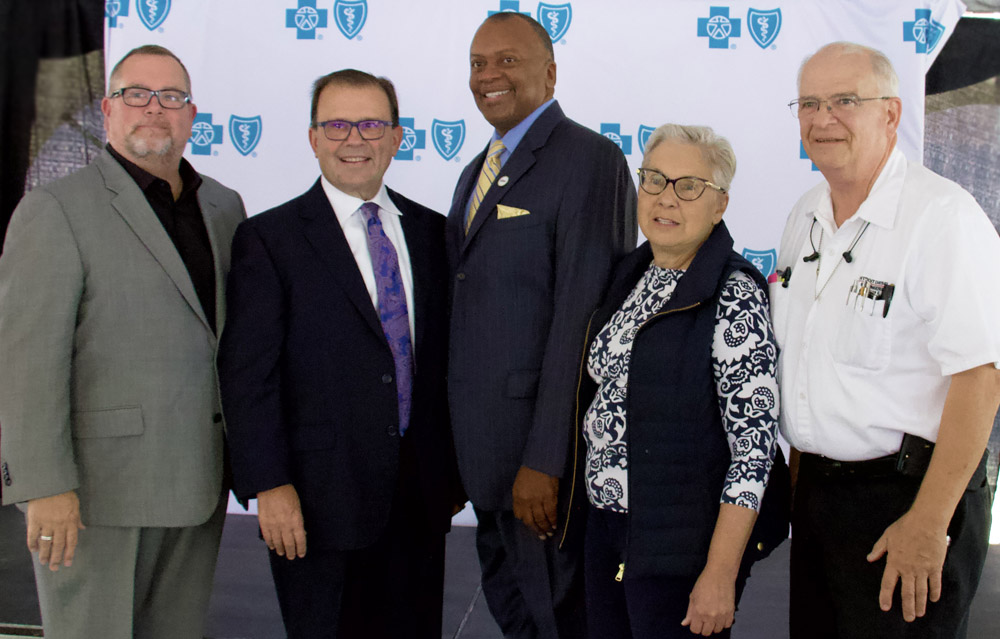 Blue Cross Blue Shield of Michigan has been a longtime proponent of, and investor in, Detroit's resurgence. The company employs nearly 5,500 people in the city – including more than 50 who live in and around the neighborhoods where BCBSM will be making its investment.
In 2011, BCBSM began moving 3,000 employees from Southfield into Detroit's downtown core – uniting them with employees on the company's headquarters campus on Lafayette Boulevard. This was one of the first major corporate initiatives of many to follow, bringing workers downtown and revitalizing Detroit's central business district.
"Blue Cross Blue Shield of Michigan has been a longtime supporter of Detroit, and we are thankful for their partnership with the East Warren/Cadieux community," Mayor Duggan said in a statement. "This strategic investment will help build on the great progress we have begun to see in neighborhoods like Morningside, Cornerstone Village and East English Village, as well as along the area's commercial corridors."
Blue Cross Blue Shield of Michigan, a nonprofit mutual insurance company, is an independent licensee of the Blue Cross and Blue Shield Association. BCBSM provides health benefits to more than 4.7 million members residing in Michigan in addition to employees of Michigan-headquartered companies residing outside the state.