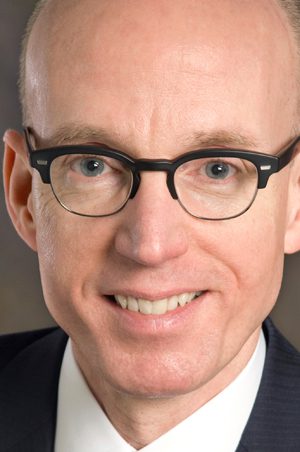 DETROIT— Michigan's economic future is threatened by a lack of cohesion behind a common strategy for growing the economy and prioritizing investments in areas that will improve the state's overall competitiveness, according to panelists at the CEO summit hosted by Business Leaders for Michigan (BLM) Nov. 12 in Detroit.
Areas that would improve the state's competitiveness included education and training beyond high school, innovation and assets, and economic development An audience of 500 senior leaders from the fields of business, policy, education and advocacy gathered at the Westin Book Cadillac for updates and discussion related to Michigan's economic growth.
"Thanks to major policy changes since 2009, Michigan's economy has experienced a surge of growth that has outpaced nearly all other U.S. states," said Doug Rothwell, president and CEO of Business Leaders for Michigan. "However, our progress in absolute terms is still very low compared to our peers."
BLM's 2015 benchmarking report shows Michigan has succeeded in stabilizing the economy, lowering key business costs, and becoming more competitive.
"While we've gotten back on the road to prosperity, other states have been investing in their economic assets too—making it even more difficult for Michigan to catch up," Rothwell said. "While Michigan has reduced business costs considerably, we need to do much more to excite the interest of site selectors and talented younger workers."
Rothwell said the following benchmarking data showed a state that still needs to improve:
 Michigan's employment, per capita income and per capita GDP have all grown faster than "Top Ten" states but, in absolute terms, Michigan is still below average – with rankings of 46th in annual unemployment, 36th in per capital personal income and 34th in per capita GDP.
While per capita personal income in Michigan continues to grow faster than most states, the absolute level is still $11,000 below the "Top Ten" average.
• While Michigan's population has experienced positive growth for the third consecutive year, and ranks 10th in the nation, "Top Ten" states grew seven times faster on average.
Michigan is the 10th oldest state, with a median age of 39.6, three years older than the "Top Ten" states.
 Michigan attracts fewer students from out of state than all but four other states.
Michigan has improved its cost competitiveness, but lags on many measures demonstrating the value of locating here.
Rothwell listed measures lagging, including:
 Michigan's educational attainment levels rank 31st in the nation.
Only 22 percent of Michigan high school students are career and college ready— almost 13 percentage points behind the average of "Top Ten" states.
 Michigan's production of technical degrees and certificates is 12 percent lower than "Top Ten" states and "Top Ten" states are enrolling secondary school students in career and technical education courses at more than twice the rate of Michigan.
 Michigan continues to show innovative strength, ranking 6th in university R & D and 12th in terms of patents per capita, but lags in entrepreneurial activity.
 "Top Ten" states spend more than twice as much as Michigan on economic development.
Experts from across the U.S. provided insights into what makes states more competitive, while local business leaders shared their strategies for maintaining a leading edge.
Panelist Barry Broome, CEO of the Greater Sacramento Economic Council, stressed the importance of immigrants in the workforce. He cited that 40-60 percent of the workforce in the greater Phoenix area is non-documented.
"Immigrants are an economic powerhouse," he said. "When you become an immigrant state, you know you will have made it back."
Broome urged Michigan leaders to "stay positive and not be satisfied with 'good enough.'" Full information on the CEO Summit is available at www.businessleadersformichigan.com.