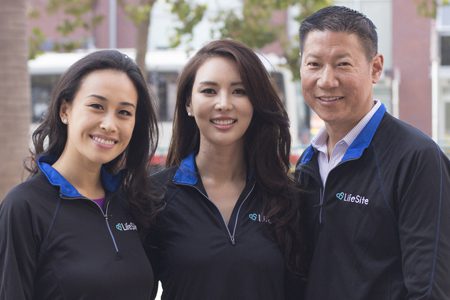 When I was an undergrad working in the Virtual Reality Lab at Stanford, I never could have envisioned the path that would take me to founding LifeSite, a startup that helps families securely store and share important life information online.
After graduation, I represented California in the Miss America pageant, running on a platform of Women in Technology. I soon swapped the show biz stage for a security startup, realizing that the serendipity of connecting with the right people at the right time, each with tenacity for technology, was an attractive opportunity. Here is our beauty of a startup story.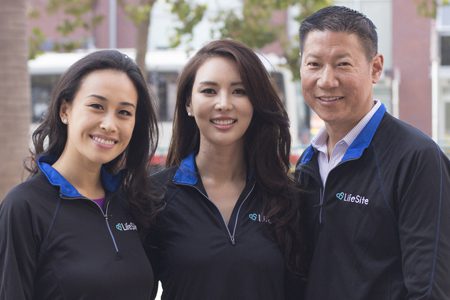 I first learned of Chris Wong, now our CEO, when one of his prior startup successes sponsored the Miss California pageant. About a year later, a friend introduced me to Chris after we heard him speak at an event in San Francisco. Intrigued by his path as a tech entrepreneur, I wanted to meet him. Chris immediately became a bit of a mentor for me. He even reviewed my offer letter when I started working for Google after my stint as Miss California ended.
Six months later, another "friend of Chris" introduced him to our other co-founder YoonJin Chang. Teddy Zee, a well-known Hollywood producer who also has an interest in tech startups, had known YoonJin for years and wanted to introduce the two of them during one of her visits to the U.S. YoonJin was already familiar with startups as a partner at Kstartup, a leading accelerator in Korea. YoonJin had also already attained international exposure as the first runner-up in the Miss Korea competition, and represented her country traveling around the world as Miss Korea Sun.
"I met YoonJin on Saturday afternoon, and introduced her to Crystal on Sunday," recalls Chris. "They had a unique parallel background achieving remarkable pageant success, but they also shared similar passions for entrepreneurship and technology."
The three of us hit it off over dim sum that day, and I think we all knew we would work together to make a real impact if the right opportunity came along.
A year later, we reconnected at CES; it was January, 2015. Little did we know when we each arrived in Las Vegas for the tech industry's largest event that we were each at our own crossroads. I announced over lunch that I was ready to leave Google, and quickly learned that YoonJin was considering a startup, while Chris was in discussions to start a venture fund and was also seeking another technology project. I guess Vegas was the appropriate locale to contemplate the odds that our paths would lead each of us to reconnect and confess our desires to gamble on something new.
Shortly after Vegas, we got lucky.
In February, Chris flew to New York to evaluate and make a recommendation for a potential technology spinoff from one of the nation's leading insurance companies. That project was a "digital life organizer" that was architected with security as the top priority. It didn't take Chris long to realize that there was an open opportunity for this type of solution, with the right strategy and product work, funding, and of course – the right team.
As soon as Chris got out of the meeting, he called me and YoonJin. "Everyone has life information, everyone has a family, everyone needs to share and manage that information; we should do this together!"
YoonJin and I didn't need much convincing. This was the opportunity we had been envisioning. This was our chance to "create the future" like we talked about. Collectively, we all said: "Let's do this!"
LifeSite was born.
Securing investment
We were eager to ramp up rapidly, and immediately assembled a team that included a brilliant former IBM cyber security expert, a legendary former Google business development executive, and a white hat hacker whose development credits include a diverse group of Fortune 500 companies.
Our Series A also came together quickly – $5 million raised in only three months.
It's difficult to pull this kind of funding together without:
A massive market opportunity
A well thought-out plan
Investors passionate about "the mission"
A solid team with a track record for success
A strong network that can be leveraged from all the above
As CEO, Chris was the one with the track record of entrepreneurial success, and he led the funding efforts by leveraging his years in the industry. But, LifeSite doesn't happen without the team, or investors and advisors to help us with our strategy, scale, and brand recognition.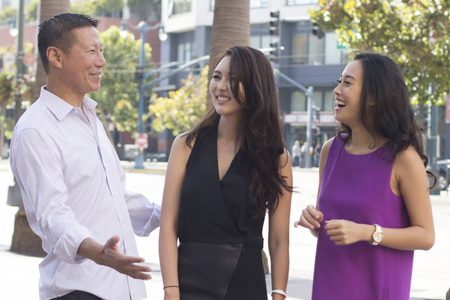 We offered equity to our investors and were diligent to ensure LifeSite reflected an opportunity for all stakeholders to benefit. From our investor pool, we acquired a diverse roster of advisors such as Lisa Ling, TV journalist and executive producer and host of "This is Life" on CNN; Jerry Rice, Hall of Fame wide receiver and 3x Super Bowl Champion; and Michael Dan, former chairman and CEO of The Brinks Company.
Security matters
As we dove headfirst into product development, we understood fundamentally that everybody's first concern is security. If people are unsure of whether their personal information is going to be protected, they are not going to be comfortable with a solution like ours. So the architecture of our layered security system was paramount to developing a successful product. We knew it was good, but it was important to engage outside experts to validate its design and stability, and assuage the concerns of our potential users.
Morgan Wright, international cyber security expert and national advisor on cyberterrorism, was one of the first cyber security experts with whom we shared the beta version of LifeSite Vault. He's now an active user and an advisor to the company.
"We have evolved into a highly mobile society. For too long our vital information was not as mobile as our lifestyle. That has changed with LifeSite," said Wright "By obsessing on security from the start, LifeSite has separated itself from other solutions."
In fact, LifeSite Vault has already obtained the highest scores possible for SSL verification, web vulnerability testing, and penetration testing from independent and certified, third-party auditing organizations including HackerOne and SkyHigh Networks. LifeSite was also recently selected as a winner of Red Herring's Top 100 North America, a prestigious list of the year's most promising private technology ventures.
Customers and our target market
We released LifeSite Vault to the world in May and we are closing in on 1,000 families in just two months' time, predominantly pre-revenue. Our typical trial promotion is 30 days free, but we gave it away to our beta users to thank them, as well as solicit additional feedback. It became apparent that "free" was valuable and could let us bring on many users, but our plan has always been to be a healthy business, so we have shifted to revenue acquisition per our original plan.
While our target market spans everyone from the 80 million millennials to the 116 million baby boomers, we are actively working our B2B2C business model, providing an employee benefit to corporate employers while also tapping into some diverse distribution opportunities through businesses to reach consumers.
We already have 10 such business customers representing over 100,000 prospective families, and millions more in the pipeline. We are excited to announce some of these partnerships soon. Overall, we are pleased with the interest demonstrated by a variety of companies and, most importantly, are thrilled with all the families who are enjoying peace of mind and saving time because LifeSite is in their lives.
Bumps in the road
We are a startup with high expectations, so we are no stranger to the proverbial "fast" failures that help us iterate and improve. We are playing the long game. Delays in user acquisition benchmarks have put us a few quarters behind and additional product interface challenges are par for the course. In working through these problems, we learn more about our users, our market, and are able to solicit feedback to make course corrections. It's in our DNA to constantly seek out gaps and double-down on what we need to do to serve our users.
Company culture and mission
LifeSiters are a diverse group with Silicon Valley drive and spirit. Our culture is rooted in listening to customers, reading the market, iterating rapidly, and relying on a strong team that trusts each other. We are here to build a sustainable company that makes a difference in the lives of families all over the world.
As one moves through life, record keeping becomes more important and more time consuming. If staying up to date on finances, insurance, legal documents, healthcare and other important needs for one individual is already a chore (I can personally attest to that), I imagine how overwhelming it can be for families. But it shouldn't be. LifeSite exists to provide the solution to help you manage and share the most important information in your life with loved ones and those you trust.
The neat thing about cutting-edge technology is that scaling globally has never been easier in any other point in history. We've had interesting conversations with businesses in Japan, where there is not a lot of space for file cabinets, yet most families are very organized. Unfortunately, Japan has gone through a few natural disasters in the last decade. Many families lost paper records that would have been saved by digital record keeping. Whether it is by serving heads of household in Japan or members of the U.S. Military, where we can help families stay connected during overseas deployments, our goal is to empower you by connecting your head and heart — helping you manage a lifetime of information for your own peace of mind today, and for your family and loved ones tomorrow.
A few words for other young professionals who wonder if they have what it takes to start a business:
My first piece of advice would be to focus on an idea and a mission that will inspire you to push yourself beyond your limits and beyond what you had ever thought was possible. My second pearl of wisdom to anyone contemplating becoming a business owner is to just take a leap of faith and give it a shot! Know that starting a business is uncomfortable, and hard, and not the path of least resistance. But once you've gotten the necessary nudge to get the ball rolling, you'll be set on the journey of a lifetime.
When I have paralyzing moments of self-doubt, I remind myself to rise to the occasion and just do it! When I'm in a situation where it looks like I may not be able to break through on my own, I 1) lean on my teammates to help right the ship or 2) switch modes to finding something or someone who will help us reach the goal. My job as a leader is to keep everyone flowing in the right direction. My entrepreneurial dreams are about so much more than me now. I've already committed to the point of no return, and it's refreshingly liberating to direct my energy wholeheartedly toward action, iteration, and lightning-fast learning.
The right team is a beautiful thing
I realize that few companies start like this. It was fate that we had the opportunity to take this concept in its infancy and grow it into a "real" company. Chris is always reminding us that "we are building more than just a company – we are making a difference for families across the globe." We keep that statement in our hearts every day and let it be the guiding light for everything we do at LifeSite.
The right opportunity had to come across the right paths, with the right people eager to drive this forward…two STEM-savvy beauty queens from opposite ends of the earth and one successful, serial entrepreneur from Silicon Valley.
We're really proud of what we have accomplished so far; changing behavior is never easy. But we have introduced a terrific solution to help everyone securely manage, organize and share information with loved ones – and that's a beautiful thing.