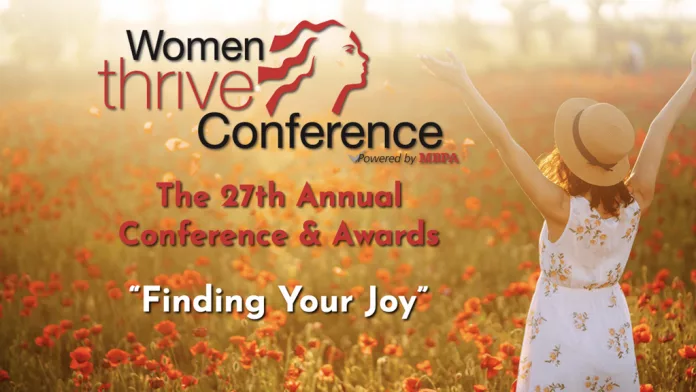 Jennifer Kluge had some good news to pass on about progress women are making in the corporate world at the 27th annual Women Thrive Conference May 4.
The conference, presented by MichBusiness at The Henry in Dearborn, featured the induction of four women leaders into the Michigan Business Hall of Fame.
Kluge, President and CEO of MichBusiness, cited some statistics about women in leadership, pointing out that 27 years ago, 9% of board members at Fortune 500 companies were women. Today, she told an enthusiastic crowd, that number is 31%.
"A lot has happened in 27 years," Kluge said. "There's still much work to do … there's been improvement. We're doing better."
In addition to the Hall of Fame inductions, there were three women honored as Shooting Stars and five Women Thrive Leadership in the Workplace winners. You can view the conference photos by clicking here.
Winners included: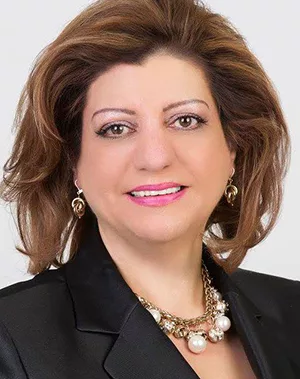 HALL OF FAME
Fay Beydoun, Chair and CEO of Global Link International, a public-private partnership focusing on International second-stage startups, direct and foreign investments along with global partnerships.
Beydoun has also served as the Executive Director of the American Arab Chamber of Commerce, the largest Arab-American business organization in the United States delivering services and counsel to more than 1,500 companies, ranging from small businesses to executives and multinational corporations.
Previously from 2002-2022, she also served as the Chief Operating Officer of TEJARA, another organization working to further economic relations between the United States and the Arab World.
Amy Good, CEO of Alternatives For Girls, a Detroit-based nonprofit, serving girls and young women experiencing homelessness and other risks. They offer a range of services, including runaway and emergency shelter for girls and young women ages 15 to 21, some of whom are pregnant and/or parenting, transition to independent living support, subsidized rent and employment and education support, street-based outreach to victims and survivors of sex trafficking and domestic violence, a social enterprise project, and prevention work, helping girls, from kindergarten through high school, stay in school, graduate, and go to college.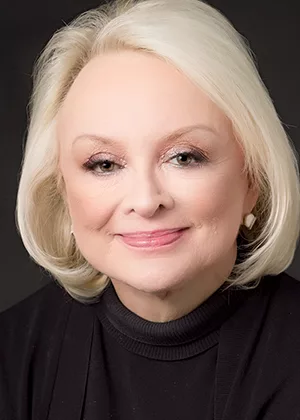 Margery Krevsky Dosey, founder and chairperson of the board of Productions Plus. Dosey is widely known for changing the role and view of women and how they are portrayed in marketing, especially auto shows by transforming how the auto industry showcased models.
Dosey began her career in fashion at Glamour Magazine after graduating from Lock Haven University. After attending the Detroit Auto Show learning that the models were not permitted to speak about the vehicles, her idea for Productions Plus was born. Her assertion that beauty and brains were not mutually exclusive was the basis of what is now a multimillion-dollar company.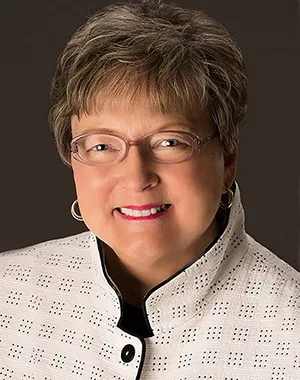 Barbara Mahar Lincoln, CEO and president at Mahar Tool Supply. Under her direction, the company has grown from 2 locations to having international presence. Lincoln mentors young businesswomen through her affiliation with the Committee of 200 or C200, of which she is also a founding member. C200 is an organization of pre-eminent businesswomen from around the world.
Lincoln, her family, and her employees believe in giving back to the communities that have given so much to them by volunteering time and contributing toward selected causes. She is especially proud of her five children. All her children have worked for Mahar Tool in various capacities.
LEADERSHIP IN THE WORKPLACE
LaSandra Gaddy, CEO of Women's Resource Center in Grand Rapids. WRC is a gender-responsive organization focused on improving women's economic opportunities; they seek to empower women to achieve their full potential through meaningful work and personal growth.
Prior to WRC, Gaddy served in various executive leadership roles in the nonprofit sector focused on building long-term, sustainable change, forming collaborative partnerships and fund mobilization
Some of her professional and community activities include:
Hope College Board of Trustees and Executive Committee
Inforum of Michigan Board of Directors and Regional Council Chair – West Michigan
Grand Rapids' Black Women Connect Council
Grand Action Advisory Committee
Member of Delta Sigma Theta Sorority Inc., Grand Rapids Alumnae Chapter
Gaddy holds a Bachelor of Science degree from Cornerstone University and Executive MBA from Grand Valley State University. Born and raised in Detroit, Sandra now resides in Grand Rapids with her husband, Arlen-Dean Gaddy, and they are the proud parents to three adult children.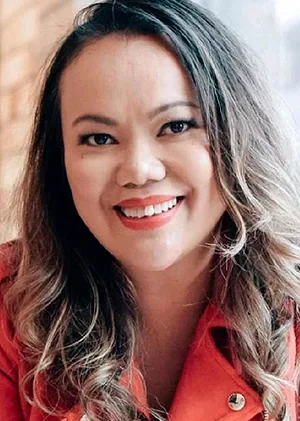 Kavy Lenon, Supplier Diversity Manager for Meijer. For the past decade, Lenon has been a contributor in promoting growth of diverse-owned businesses through various opportunities by coaching, educating, advocating, and community outreach. Lenon connects new business opportunities by utilizing the corporate value of inclusiveness and diversity as a differentiator.
Lenon works to create innovative ways to help raise internal and external awareness and connect diverse-owned businesses with buyers, corporate partners, and business partners. She currently serves as Vice President for the Veteran Owned Business Roundtable, Co-Chair Grand
Rapids Asian Pacific Foundation and Commissioner for Michigan Asian Pacific American Affairs Commission.
She's been honored with 2014 and 2016 Champion of Diversity by DiversityPlus Magazine, 2018 Advocate of the Year winner by Michigan Minority Supplier Development Council, 2020 winner of Asian Pacific American Chamber of Commerce Minority Advocate Award and most recently 2022 Top Women in Grocery Rising Star Award.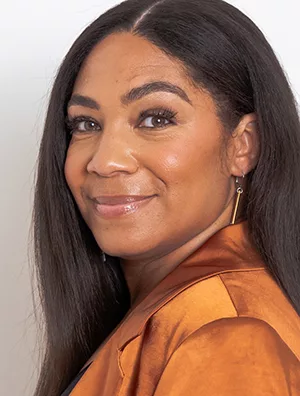 Tamika Mayes, an entrepreneur and corporate leader who has formed a dynamic, community-driven career path. She grew up in Indiana and then attended Clark Atlanta University, where she graduated with honors.
She then went on to become a Certified Public Accountant, started her professional career as an auditor at EY and later furthered her studies at Northwestern Pritzker School of Law. After working as a corporate tax attorney at top New York law firms, Mayes held several influential leadership roles within the automotive manufacturing industry in Detroit.
Mayes served on numerous nonprofit boards and led countless corporate and community engagement initiatives. Most recently, she launched a new venture of her own in founding Reyz, an innovative bra company that supports women's breast health and recovery throughout their entire lives.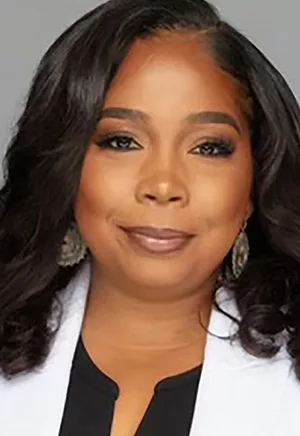 LaTrice McClendon, the Detroit Market Executive and the Community President for Detroit at Huntington National Bank. In this role, she oversees a $1 billion strategic development plan and execution of corporate community initiatives in partnership with community leaders and city officials.
Before joining Huntington, McClendon was appointed District Manager for the Department of Neighborhoods under Detroit Mayor Mike Duggan. She is a member of Impact Community Health and a board member for the Coleman A. Young Foundation, and Coalition on Temporary Shelter.
McClendon was appointed to the Black Leadership Advisory Council by Gov. Gretchen Whitmer, which advises the governor on issues that impact the African-American community throughout Michigan. McClendon earned a bachelor's degree in business communication from Eastern Michigan University. She currently resides in Detroit with her husband and their three children.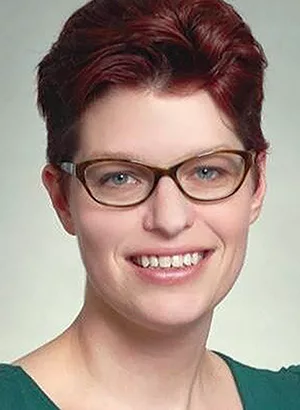 Melissa Smith, director of sustainability at Sun Communities and Sun Outdoors. Smith's roles have been within the realm of Environment, Social and Governance/Corporate Responsibility. Smith was a volunteer fire fighter in high school. Through this experience, she was introduced to workplace safety and environment as a possible career. It aligned with her personal interest in environmental stewardship and felt like a way to make an impact inside a business. She enjoys spending time with her children as they enter their teen years. She is a quilter and sews cosplay costumes for her teen. She also enjoys cycling and is training in Isshinryu karate (yellow belt).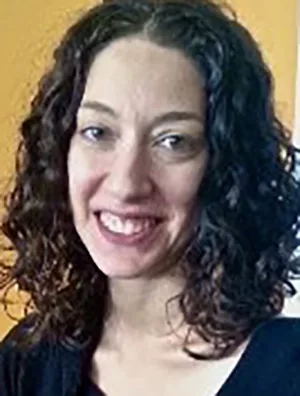 SHOOTING STARS
Sara Gold, Senior Consultant, Monitor Institute by Deloitte. Prior to joining Deloitte, Gold spent 15 years in the nonprofit and government sectors, first as a federal employee with the U.S.D.A. focused on hunger and nutrition policy and then with the United Way for Southeastern Michigan where she led large-scale community impact grant-making, public-private collective impact initiatives, and health and basic needs related strategies to support child well-being and household stability.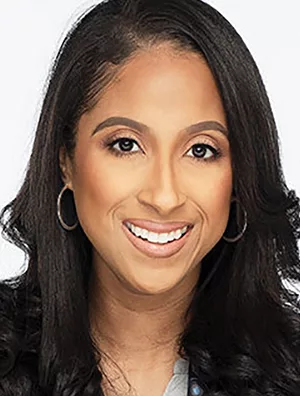 Tatiana Grant-Saunders, President of Infused PR and CEO of 2050 Partners, Inc., Flash Hub Delivery, and Co-Owner of Fathead. 2050 Partners, Inc. is an integrated marketing, social impact and business strategy agency whose mission is to help people, organizations and cities stay relevant and connected as demographics, trends and industries shift across the world.
Prior to launching her first company in 2008, she held positions at the Palace Sports & Entertainment, Taubman Company and the Detroit Super Bowl 40 Host Committee. She spends time with her husband and three daughters, in Detroit.
Grant-Saunders holds a Master's in Public Relations from Michigan State University and a Bachelor's of Science in Public Relations from Eastern Michigan University.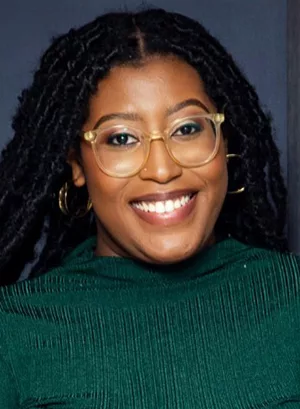 Evann Webb, a Detroit-based communications professional at VVK PR + Creative's account executive/digital specialist. Born and raised in the city, Webb is a lover of all things marketing – from strategy building to content creation. With more than eight years of editorial and social media experience, Webb loves working with startups, and strategizing and creating content for direct-to-consumer companies such as Bloomscape and Dame Products.
Being able to support businesses through their high-growth stages has proven to be a fun, productive and rewarding feat for Webb.