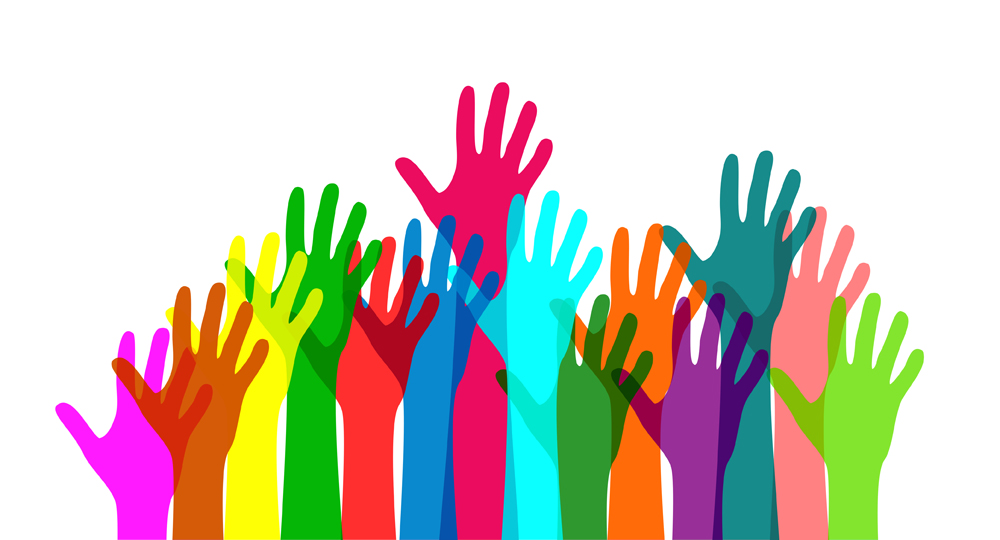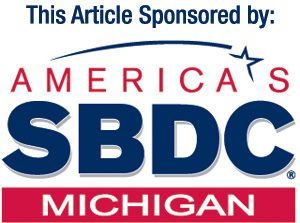 All entrepreneurs face challenges, including securing financing, hiring the right employees, learning to delegate tasks and managing cash flow.
But for minority owners of startup businesses – or any entrepreneur from an underserved community – the roadblocks are often steeper or unique.
That's the word from Jamaal Ewing, economic inclusion business consultant for the Michigan Small Business Development Center (SBDC) based at Grand Valley State University. In addition to providing business planning and startup assistance to West Michigan entrepreneurs, Ewing works statewide to raise awareness within diverse communities about SBDC services and other economic development programs that target minority business owners.
"Our statewide network already has established partnerships in each region, so it's part of my job to evaluate those relationships and work on ways to improve them," Ewing said. "When we talk about inclusion, a lot of folks we're targeting don't have the same sort of access as others do."
For example, they might not feel comfortable or welcome at local chamber of commerce functions, or they may simply lack awareness of them. Sometimes, lower credit scores that disqualify them for a traditional bank loan – and not knowing that alternative financing is available – is the issue.
Ewing works to break down those barriers by fostering outreach to underserved communities by operators of economic development programs.
"A broad definition of economic inclusion is all members of society having equal opportunity to participate in the economic development process, as business owners or consumers," he said. "From an entrepreneurial standpoint, that boils down to access – access to resources, capital and markets. We want to make our services equally as visible and accessible to all entrepreneurs in Michigan."
Ewing distinguishes diversity from inclusion.
"While diversity is something to recognize, inclusion is a behavior," he explained. "When we say diversity, we're referring to all the attributes that make us different as people – our gender, our race and ethnicity, income level, so on and so forth. Inclusion refers to the action of embracing those differences and how we engage with one another. So when we say 'SBDC economic inclusion,' it's about being proactive and intentional in our outreach to underserved communities."
Underserved communities aren't the only ones to benefit from inclusion, Ewing said.
"From an economic development standpoint, the old saying is applicable: A rising tide raises all ships," he said. "If we've got everybody in our community with equal opportunity and access, we'll start to see more jobs and a lower crime rate, for example. I think it's overall more beneficial to society as a whole."
Fortunately, Ewing said, when he's promoting economic inclusion he has lots of programs to tout, including some that operate statewide and those that serve specific communities. Among those he listed:
SBA 8(a). The U.S. Small Business Administration 8(a) Business Development Program helps businesses that are least 51 percent controlled by socially and economically disadvantaged individuals gain a foothold in federal government contracting.
HUBZone. More formally known as the Historically Underutilized Business Zones program, this is another SBA effort to promote economic development and employment growth in distressed areas by providing access to more federal contracting opportunities. The federal government has a goal of awarding 3 percent of all dollars for federal prime contracts to HUBZone-certified small business concerns.
Michigan Minority Supplier Development Council. The MMSDC is a statewide nonprofit organization focused on helping minority-owned businesses grow through procurement opportunities with its corporate partners. It annually facilitates $26 billion in economic output between corporations and certified minority business enterprises. The MMSDC certifies minority businesses, develops their capacity and facilitates inclusive procurement opportunities.
Rising Tide. "The Rising Tide initiative is focusing on some of the smaller rural communities throughout the state that have had limited access, due to their location, to economic development services," Ewing said. Sponsored by the Michigan Department of Talent and Economic Development, it aims to provide communities with the tools they need to design and build a solid planning, zoning and economic development foundation to attract new businesses and help existing employers to grow. Participating communities are Newberry, Central Lake, Grayling, Evart, Harrison, Sandusky, Charlotte, Paw Paw, Hillsdale and River Rouge.
SWOT City. SWOT City is a small business support program for brick-and-mortar enterprises in Detroit neighborhoods. It starts with a thorough SWOT (strengths, weaknesses, opportunities and threats) analysis of a business, then, through one-on-one, customized coaching, it helps determine priorities, define strategies and set actionable goals; develop and refine growth plans; and identify and navigate processes, including real estate purchase/leasing, permitting and licensing, grants and loans.
Metro Community Development. Metro Community Development, a community development financial institution, exists to develop affordable and sustainable housing options, to foster collaborative community development initiatives, and to build strong partnerships among leaders and organizations within Flint and Genesee County. Its offerings include business loans and foreclosure prevention services.
Pure Michigan Microloan Initiative. The Pure Michigan Microloan Initiative is a financing alternative for underserved businesses in West Michigan. "The program is a collaboration between Huntington Bank and the MEDC which was piloted in Detroit back in 2013," Ewing said. Huntington has pledged to lend $5 million to small businesses in West Michigan over the next five years. Microloans are generally for businesses that don't qualify for traditional financing, so Huntington is working with a fiduciary, an organization called Opportunity Resource Fund, to act as the lender in the program, Ewing said. Microloans through the program can range from $1,000 to $250,000 and can be used for startup expenses or small business expansion.
Ewing stressed that is just a partial listing of the programs and initiatives designed to foster economic inclusion throughout the state. For more information, or assistance in connecting with entrepreneurial resources or programs, visit sbdcmichigan.org or contact Ewing at 616-331-7277 or [email protected]