My we've come a long way.
From the early days when "being different" was somehow not something that was particularly welcome in some circles to today's modern organizational environment where almost exactly the opposite is true, diversity and inclusion are now sought-after characteristics.
What is also true is the near-universal understanding that diversity in the workplace is a competitive strength in itself.
Yes, it makes for a decidedly healthy flow of ideas and insights that simply isn't as strong in a homogenous atmosphere where everyone tends to act, look and speak in the same way.
Embracing diversity and inclusivity in an organization is also seen as a benefit when it comes to attracting talent. And we know by observing how top-performing companies dominate their category — they do so not by gathering a group of people that look alike but by celebrating what makes the team different.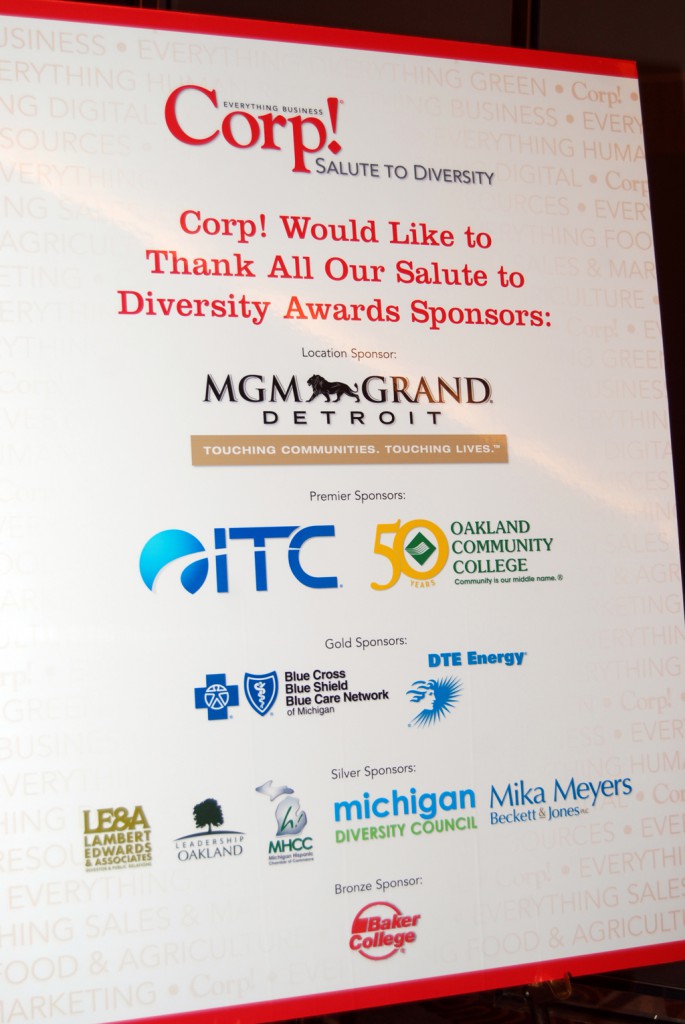 This year's standout examples of diversity and inclusion come, unsurprisingly, from every industry imaginable.
In short, their stories are powerful, inspiring and worth celebrating.
Consider, for example, Danielle Acton, who has become the first female owner in the Independent Basketball Association as she serves as general manager of the Grand Rapids Fusion and paves the way for youth she and her colleagues encourage "how to work together for a better future."
Or Sylvia Daniels, supplier diversity coordinator at Henry Ford Health System, who sees inclusiveness as helping to create a culture for creativity, genuine ideas and a variety of perspectives. "Organizations that embrace diversity have a competitive advantage in attracting and retaining the most talented workforce, addressing the specific needs of customers and partnering with innovative and cost effective suppliers."
And Rajeev Gandhi, president of Sistar Mortgages, who has a vision for a community that sees immigration as being a strength that means a stronger America. "I want diverse peoples to have opportunity. I want diverse groups to be a strong part of America, by owning homes, as they have for generations."
Steven Gold, a public health professional who serves as Macomb County's director of Health and Community Services, is one who understands how important diversity, especially in the area of language, is to his mission. "More than 90,000 of our residents were born in other countries and more than 100 languages are spoken in the homes of our school children. We cannot provide efficient, economical and ethical government to our residents without acknowledging and accommodating their diversity."
And yes, there are the ideas.
Nagji Sutariya, who heads Saturn Electronics, makes the point that having more than one voice at a table helps his firm succeed. "That has contributed to our success in a highly competitive industry."
Tom Watkins, who serves as head of the Detroit Wayne Mental Health Authority, makes the point that removing barriers is also part of what it means to be diverse and inclusive. "Society as a whole has a stigma against those with mental illness, as if they are incapable or unable to do a hard day's work. This is the furthest thing from the truth."
An awards breakfast with keynote speaker Bing Goei, director of Michigan's Office for New Americans, celebrated the winners Sept. 10 at MGM Grand Detroit. The honor of overall winners went to the following:
Vivian Pickard, president General Motors Foundation, Diversity Business Leaders.
Varnum LLP, Diversity Focused Companies
Detroit Wayne Mental Health Authority, Diversity Champions
Be inspired. Celebrate our diversity. And we will all be stronger as a result.
Danielle Acton
Diversity Business Leader
Managing Partner, Operations
Grand Rapids Fusion LLC
Comstock
www.grandrapidsfusion.com
When Danielle Acton became the first woman partner in the Independent Basketball Association through her role at the Grand Rapids Fusion, she was already breaking ground. And she hasn't stopped. "I brought promotion of higher education to the league as a whole," says Acton. "Each team has been encouraged to adopt our reading program and will be able to take the program into school systems and community centers." Acton believes the Grand Rapids Fusion and the league as a whole have embraced the idea of women being involved in professional sports. What will follow, she says, is having youth be encouraged to strive to be anything they want to be. Acton points to diversity as key to the role of the Grand Rapids Fusion in the community. "It teaches our youth how to work together for a better future and encourages them to achieve any level of success they choose in life." Acton says the Grand Rapids Fusion will remain vigilant in maintaining a diverse culture. "We treat each other professionally and we encourage personal growth. We believe success is achieved by maintaining an inclusive culture that values people because of their differences."
Sylvia Daniels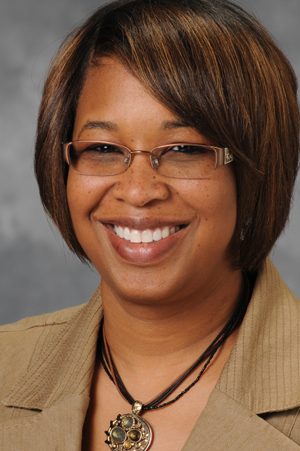 Diversity Business Leader
Supplier Diversity Coordinator
Henry Ford Health System
Detroit
www.henryford.com
As the face of supplier diversity at Henry Ford Health System, Sylvia Daniels takes her role in maintaining her employer's place on Diversity Inc.'s Top 10 Hospital Systems for Diversity as serious as she can. Indeed, as the fifth largest employer in Metro Detroit, Henry Ford Health System is already among the most diverse, using more than 400 active minority and women-owned businesses within its supply chain. But Daniels' team would like to be even better, doing so by mentoring minority business enterprises with the goal of helping to better position them for sourcing opportunities. Acton also helps guide Henry Ford in actively engaging and supporting local business diversity organizations. "Diversity is important to me, my community and my organization," says Daniels. "Inclusiveness creates the culture for creativity, genuine ideas and a variety of perspectives. Organizations that embrace diversity have a competitive advantage in attracting and retaining the most talented workforce, addressing the specific needs of customers and partnering with innovative and cost effective suppliers."
Rajeev Gandhi
Diversity Business Leader
President
Sistar Mortgage
Shelby Township
www.sistarmortgage.com
Having launched Sistar Mortgage in 2002, Rajeev Gandhi knows and understands just how important having a diverse workforce is—especially when his primary market is the Asian community. "We continually adjust our advertising and marketing plans to use appropriate media to reach our target audience," notes Gandhi. But even beyond the marketing aspects of the business, diversity is important to Gandhi at a personal level. "I want diverse peoples to have opportunity. I want diverse groups to be a strong part of America, by owning homes, as they have for generations." Gandhi says Sistar will remain focused on helping to break barriers and promoting an inclusive workforce. "We measure our progress by noting that 75 percent of our employees are minorities and the majority of our customers are minorities," he adds.
Robert Garcia
Diversity Business Leader
President
Commercial Construction Inc.
Brighton
www.cci-rigging.com
As head of this Minority Business Enterprise, Robert Garcia has seen firsthand how important diversity is to his customers. "Over the years, we have been fortunate to gain a wide range of clientele that has been a force multiplier, not only to our organization but to our customers," he says. Staying on top of the quest for diversity is also important to Garcia. "It is our job to identify ways to adapt to new hires rather than force them to adapt to us," he says. "To keep our competitive advantage strong, we encourage communication all around. It's not always the best and brightest individuals who we look for. We look for men and women who can be molded to expand our company for the future." Garcia says that also means staying involved with other great minority companies, networking and establishing working relationships. "Diversity is important because products and services are being purchased by a diverse community, which is steadily growing nationwide. It's important for our community because what we do now will affect our community later."
Michael Gardiner
Diversity Business Leader
Michael Gardiner, Attorney at Law
Grand Rapids
www.abogadogardiner.com
Michael Gardiner, an experienced trial attorney who specializes in personal injury, family law and immigration cases, is also known in his community as one of the "go-to" lawyers in the Hispanic community. And for good reason: After graduating from law school (he graduated from Cooley Law School after earning a degree at Michigan State University), Gardiner lived in Mexico, studying Spanish at the Universidad Nacional Autonoma de Mexico. He is very involved in the West Michigan Hispanic community, having taught English in migrant camps, volunteering for a number of committees and community events and serving on the board for numerous organizations. Gardiner is a member of the West Michigan Hispanic Chamber of Commerce, the Latino Community Coalition, the Migrant Resource Council and the Multiracial Association of Professionals.
Steven Gold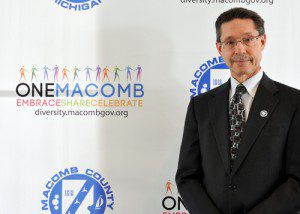 Diversity Business Leader
Director
Macomb County Department of Health and Community Services
Mt. Clemens
www.macombcountymi.gov
As the lead executive for an organization within Macomb County that is committed to diversity, inclusiveness and multiculturalism, Steven Gold has gained a variety of experiences before joining the county's staff and, in 2011, becoming the first director of the Department of Health and Community Services. Gold makes it clear how critical being an organization that embraces diversity is to Macomb County. "More than 90,000 of our residents were born in other countries and more than 100 languages are spoken in the homes of our school children. We cannot provide efficient, economical and ethical government to our residents without acknowledging and accommodating their diversity." Gold adds that his office is in the process of meeting with a wide variety of organizations representing diverse populations. "We offer to send them announcements of vacant positions as the County posts them, so their constituencies can be aware of those job opportunities," says Gold. Embracing diversity is clearly key to the future of Macomb County. "From a competitive standpoint, being known as a workplace that does not actively promote inclusion is a fatal flaw. Bright young people will not seek to work for an enterprise known for having stodgy and obsolete values."
Robby Griswold
Diversity Business Leader
Chair, Diversity & Inclusion Committee
Zingerman's
Ann Arbor
www.zingermanscommunity.com
When Robby Griswold took on the role of overseeing diversity and inclusion activities at Zingerman's Community of Businesses, it was one he had grown into, having first joined the firm in late 2007. Griswold knows and understands how important diversity is to the Zingerman's culture. "It's embedded in our guiding principles and our mission," he says. "From our earliest days, we were known in the community for being a great workplace." Today, Griswold leads an active diversity and inclusion committee, a cross-level and cross-unit group that works closely with human resources and senior managers. "We also conduct focus groups to learn more about the experiences of our staff," adds Griswold. The group he leads also handles diversity training—a required part of every new employee's orientation process and one that some 75 percent of all employees (and 100 percent of senior managers) have now received. This year, Griswold and his team will be tracking participation in a program that reimburses employees for the cost of attending events from a curated calendar of opportunities throughout the area.
Kenneth Harris
Diversity Business Leader
President & CEO
The Michigan Black Chamber of Commerce
Detroit
www.michiganblackchamber.com
When it comes to advancing the issue of diversity, the success of the Michigan Black Chamber of Commerce is evidenced by its growth in the relatively short time the organization has been existence. Since it was created in 2011, the Chamber has launched local chambers across the state, each one with a distinctive link to the statewide group and boasting more than 1,100 members. Headed by Kenneth Harris as president and CEO, the Michigan Black Chamber of Commerce has become one of the largest African-American chambers of commerce in the country. It has also secured itself as an economic force with the National Association of Black Automotive Suppliers. Indeed, with a merger between the NABAS and the chamber, the combined group now represents more than $3.6 billion in total revenue and more than 70,000 members in Michigan. The growth is likely to continue, says Harris. "African-Americans are leaving corporate America. They're finding their pursuits and passions in developing their own businesses and tapping into their own innovative qualities to start these businesses, and entrepreneurship is becoming a primary interest in the African-American community. With that trend, it's almost perfect timing to have a statewide chamber of commerce and all of its local affiliates." Harris says that 90 percent of the 79,000 black-owned firms have between one and five employees, allowing the Michigan Black Chamber of Commerce and its affiliates to tap into an underdeveloped economy. "We're actually in position to provide resources, access to capital, programs and other types of beneficial resources for local businesses; we can help that one- to five-employee business grow its capacity to compete not just statewide, but globally."
Linglong He
Diversity Business Leader
Chief Information Officer
Quicken Loans
Detroit
www.quickenloans.com
Leaders lead. So it is that Linglong He, essentially the chief technologist at Quicken Loans, continues to flex her passion for developing leaders at organizations like the Michigan Council for Women in Technology and the Asian Pacific American Chamber of Commerce, where she is a board member. Prior to joining Quicken Loans in 1996, Linglong taught civil engineering in China. She now has more than 20 years of experience within technology and at Quicken Loans is responsible for the overall vision and leadership for technology initiatives across the business. Linglong holds two master's degrees; one in software engineering from the University of St. Thomas and another in civil engineering from Wuhan University. She also earned an undergraduate degree from Hohai University.
Dr. Radwan Khoury
Diversity Business Leader
President & CEO
Gateway Community Health
Detroit
www.gchi.org
What would it be like to spend the first seven years of your life living in a refugee camp? Ask Radwan Khoury, who will tell you that hard work, perseverance and, yes, education are all key to overcoming hardship. Indeed, Khoury, who was born in Nazareth, went on to earn master's and doctoral degrees in educational administration and supervision from the University of Michigan. He then worked at the Arab American and Chaldean Council, most recently as its chief operating officer. In 2013, he joined Gateway Community Health, where he leads about 200 employees for the managed care plan network. Gateway contracts more than 20 outpatient hospital and clinics and hundreds of adult foster care homes providing mental and behavioral health services for more than 50,000 people.
Shalini Lawson
Diversity Business Leader
Detroit Branch Manager
Strategic Staffing Solutions
Detroit
www.strategicstaff.com
As part of an international woman-owned firm with more than 2,300 consultants and 31 offices in the U.S. and Europe, Shalini Lawson knows just how important the issue of diversity is to Strategic Staffing Solutions. "It's not something we do. It's who we are," says Lawson. "We believe diversity makes us a better corporate partner to our customers and communities and because of our diversity, we're uniquely positioned to deliver authentic change-driving solutions to our customers." And because Strategic Staffing Solutions recruits in diverse communities, it has developed internal practices to drive its recruitment process. "We also seek partnerships with other minority vendors," says Lawson. "We believe in providing opportunities to people in the 31 communities where we conduct business. We also believe it's our responsibility to build teams that reflect those communities." Before joining Strategic Staffing Solutions in 2012, Lawson worked in the information technology group at DTE Energy, where she worked closely with business partners ensuring reliable application support, improving business processes and continuous improvement initiatives. While at DTE she launched customer billing applications, energy trading and migration of key legacy systems to SAP, which included supply chain, work management, finance and human resources.
Aubrey W. Lee Jr.
Diversity Business Leader
Senior Resident Director & First VP Wealth Management Advisor
Merrill Lynch
Novi
www.ml.com
When it comes to diversity issues, Aubrey Lee is playing a key role in advising Merrill Lynch, having served on both the firm's Diversity Advisory Council to Management and the Diversity and Inclusion Council in previous years. A graduate of Leadership Detroit and a past board member of the Urban League of Detroit and Southeast Michigan, Lee continues to serve on the African-American Leadership Council at Merrill Lynch, a group that helps foster new ideas for addressing diversity opportunities and maximizing success for all financial advisers. He also serves as co-chair for the Black Professional Group for Bank of America/Merrill Lynch in Michigan. Lee is passionate around his work in diversity and inclusion, having benefitted from mentors and colleagues who invested time with him, providing advice, direction and counsel as he built his wealth management practice and leadership skills. "I believe it's critical that paths are created for those from diverse backgrounds to have the very best opportunity for success in this very rewarding field," he says. Earlier this year, Lee was named a Man of Excellence by the Michigan Chronicle.
Jason D. Lee
Diversity Business Leader
Executive Director
Detroit Area Pre-College Engineering Program
Detroit
www.dapcep.org
Jason Lee, who runs an organization dedicated to nurturing and connecting young people ages 5 through 18 with an interest in a career in science, technology, engineering and mathematics, is clearly making a difference in the future of the students he and his staff touch. With a graduate degree in mechanical and manufacturing engineering from University of Michigan, Lee spent six years at Ford Motor Co. before setting his hand at the development of future role models for a next generation of scientists, engineers, doctors and more. In 2007 he transitioned from being a loaned executive (he was still employed by Ford), becoming the first executive director at DAPCEP. "I have the privilege of following in the footsteps of men and women who have endured racism and unrelenting challenges in their quest to make a difference," says Lee. "These men and women are extraordinary, not only professionally but in their commitment to helping future generations." He clearly has as his focus a future that is meaningful in so many ways. "I believe my responsibility is to open doors for our children." Lee is also passionate in his vision for how an inclusive workplace can make a difference. "Businesses are comprised of people who bring their unique, diverse perspectives to work every single day. Creating an inclusive workplace is imperative for leveraging these perspectives to create innovative solutions to complex problems."
Nelson Miller
Diversity Business Leader
Associate Dean, Grand Rapids Campus
Cooley Law School
Grand Rapids
www.cooley.edu
As the administrator of campus faculty, staff and programs including the diversity programs at the Thomas M. Cooley Law School, Nelson Miller is clearly the face behind the school's diversity initiatives. He's also published the diversity framework as a book chapter, law-review article and workbook in use in diversity programs used at other law schools. His mission includes guiding the growth of professionals and equipping law students with inter-cultural skills, perspectives and sensitivities. The results at Cooley are evident of Miler's strategy, with Cooley Law School having graduated more minority lawyers than any other law school in the nation over the past five years. Miller joined Cooley in January 2004 and has been in his present position since February 2008, having previously been a partner in a civil litigation firm in Ann Arbor.
Faye Nelson
Diversity Business Leader
President
DTE Energy Foundation
Detroit
www.dteenergy.com/foundation
One of the Detroit area's most recognized figures when it comes to community initiative, Faye Nelson became president of the DTE Energy Foundation in early 2014, having served for more than 10 years with the Detroit Riverfront Conservancy. Her new employer has a long history of diversity-related work, consistent with its commitment to building a work environment where everyone is treated fairly. DTE first offered diversity training in 1988—"Seeking to Understand the Differences"—and continues that work as it strives to become a leader in diversity-related workplace efforts. The company recently became a Diversity Inc. member company and says its investment in joining the leading edge organization is intended to ensure that DTE has access to the best sources of information, practices and benchmarking in the field of diversity and inclusion. In her new role, Nelson is also vice president of public affairs for DTE Energy. Her resume includes having worked as vice president of government affairs at Wayne State University and prior to that as corporate attorney and director for government affairs at Kmart Corp. She continues to serve on the board for several community organizations, among them the Detroit Symphony Orchestra and Henry Ford Health System.
Choon Ng
Diversity Business Leader
Founder
Rainbow Loom
Novi
www.rainbowloom.com
Choon Ng wasn't even thinking about becoming a player in the toy industry when he went to his workshop and started tinkering. The Malaysian immigrant who was working as an automotive crash-safety engineer was simply looking at a way to share his experience of making bracelets out of rubber bands. In the process—and there were some "trial and error" episodes when his daughters weren't so impressed in the early stages—Ng rejiggered the original device, creating three rows of pushpins that create more elaborate bracelets than his girls could create by hand. It was then that he realized he might have something going for him, especially when his wife and daughters began to obsess with the idea. "It started as a fun project, making really fancy bracelets for friends and neighborhood kids that they could give away at school," says Ng. Then one of his daughters suggested he start a business. With a $10,000 personal investment, Rainbow Loom was born. Today, thanks to the owner of two Learning Express stores in Atlanta, the concept has taken off in a huge way.
Deborah A. Phillips
Diversity Business Leader
President
Deborah A. Phillips & Associates LLC
Bryon Center
www.deborahaphillips.com
Deborah Phillips says her more than 25 years in human resources has given her a track record of linking strategies to business results. She helps organizations leverage their human capital by developing programs on leadership capabilities and talent management strategies that increase the strength of the workforce. "My passion is helping companies," says Phillips, who also specializes in executive coaching. "We help you develop your rising stars. Many of our clients call on us to coach their rising stars or those employees who yet have to reach their potential. We have a knack for helping these rising stars understand their unique gifts and talents. Then we work to develop a plan where we leverage those strengths to the best advantage for both the employee and the organization." Another specialty of her firm is leadership retention. "Our vast experience in creating cost effective packages is significant," says Phillips. "Many of our clients are surprised to learn that salary is often much lower than other benefits to retain the people who are going to help a company grow."
Vivian Pickard
Diversity Business Leader
President
General Motors Foundation
Detroit
www.gm.com/gmfoundation
Under Vivian Pickard's leadership (she is also director of corporate relations for the automaker), the General Motors Foundation has donated some $265 million in support of vital social causes across the country. Pickard, widely recognized for her dedication to community service, also serves on the board for organizations such as the Memorial Foundation and Habitat for Humanity International. At the General Motors Foundation, Pickard oversees a philanthropic initiative in four key areas: education, health and human services, the environment and community development. The overarching organization she represents has its own distinct diversity strategy that includes promoting women in the workplace, supplier diversity and dealership diversity. Nearly 30 percent of GM's corporate officers are women and the current CEO—Mary Barra—is the first woman to head an auto manufacturing company.
Pradip Sengupta
Diversity Business Leader
President & CEO
IPS Technology Services
Troy
www.ipstechnologyservices.com
A results-oriented and versatile information technology executive, Pradip Sengupta knows his role as leader of this consulting and staffing firm means continuing to raise the bar when it comes to diversity. "Our workforce diversity makeup is close to 50 percent but it's not only about our workforce. We also strive to extend diversity in terms of client and supplier acquisitions," he says. "In that way, diversity is a double whammy in a positive way for us. It creates opportunities for people and that makes us feel good." But Sengupta is also looking at the long-term. "While it is non-tangible short term, it has huge long-term benefits. At the same time, diversity is tangible because it makes us more enriched as it creates a positive environment that contributes to productivity, synergy and margin." Sengupta believes diversity is one of his company's major strategic advantages. "Diversity is critically important for our community and hence the business. We feel it's our obligation to create opportunities across all societal boundaries."
Nagji Sutariya
Diversity Business Leader
President
Saturn Electronics
Romulus
www.saturnelectronics.com
When Nagji Sutariya and two of his nephews launched Saturn Electronics in 1985, it was largely to fulfill the desire to own his own business, in this case to become maker of rigid circuit boards for the medical, aerospace, automotive and industrial control industries. Through those years, Saturn has benefited from having a diverse workforce, notably from the quality of ideas that come from those with broader backgrounds and experience. "They bring different perspectives to the table, which has contributed to our success in a highly competitive industry," says Sutariya. But having a diverse workforce is also important to Sutariya for another reason. "We believe that representing our community helps make us a better organization with a more secure workforce." Sutariya and his team promote that inclusive workforce by providing employees with the flexibility to observe various religious holidays. "Our progress is measured by our productivity output and retention rate," he adds.
Deborah Young
Diversity Business Leader
Vice President, Human Resources
IHS Automotive (Driven by Polk)
Southfield
www.ihs.com
Deborah Young is a senior human resources leader with more than 25 years of experience, including more than eight years with R.L. Polk and most recently the company that acquired Polk. Diversity continues to be one of her key responsibilities at the successor company, IHS Automotive—driven by Polk. "At IHS Automotive, we believe a diverse workforce helps us to more effectively understand and meet the unique needs and goals of the marketplace and automotive customers we serve," says Young. IHS Automotive, under Young's human resources leadership, continues to oversee diverse pipeline goals and metrics for job openings. "We have provided culturally-competent behavioral interviewing training to key organizational leaders and established diversity and inclusion as a key component of our overall business strategy," she adds. Being in a firm where there is an open-door culture and a partnership with people ensures they have the skills and training required to be effective leaders is also key to Young's success at IHS Automotive. "With the changing workforce composition and demographics, diversity is no longer a 'nice to have.' It's a critical strategy for business success." Young is a native of Chicago and a graduate of DePaul University. She lives in Ypsilanti and is a member of Labor of Love Church in Pittsfield Township.
City Connect Detroit
Diversity Champion
Dierk Hall
President & CEO
Detroit
www.cityconnectdetroit.org
Since its establishment in 2011 by local foundation and civic leaders, City Connect Detroit has helped Detroit-area nonprofits and governments work together to solve local problems, in the process mobilizing funding in support of its work. Traditionally working to solve issues affecting children, youth, families, community health and community development, it has organized more than 40 community problem-solving initiatives, helping to raise more than $115 million. Its four primary areas of service include collaborative facilitation, incubation of innovative change initiatives, intermediary services, and consulting. Dierk Hall, the organization's president and CEO, says providing platforms for community change is key to City Connect Detroit's success. "We want to bring people together to solve local problems and help them to find the resources they need to realize those solutions."
Concert of Colors
Diversity Champion
Devon Akmon
CEO, Arab American National Museum
Detroit
www.concertofcolors.com
A fun, community-enhancing five-day festival of free live music from around the world at leading cultural institutions in Detroit's bustling Midtown district, Concert of Colors is curated by founder and global music expert Ismael Ahmed. Produced by the Arab American National Museum (AANM), Concert of Colors celebrates the diverse global origins of Metro Detroiters, the indigenous sounds of Detroit and the accessibility and unifying power of music. Diversity, says CEO Devon Akmon, is the core of the AANM. "While the AANM is an ethno-specific institution, it's not an ethno-centric one. We believe that fostering respect among peoples makes life better for Arab-Americans and all Americans. It strengthens communities and the nation as a whole. It reminds us that America is a nation founded by immigrants seeking freedom of worship and the opportunity to build a good life, and that tolerance and respect are core American values." Akmon says the organization tends to be naturally inclusive and, with employees from a variety of backgrounds, is unusual in its staff diversity. "We do seek the best and brightest amid the constraints of non-profit cultural finances," says Akmon. "At the same time, as an ethno-specific institution, we feel it's essential to have leadership that embodies that ethnic heritage, and to have significant Arab-American representation on staff."
Deaf Unite Inc.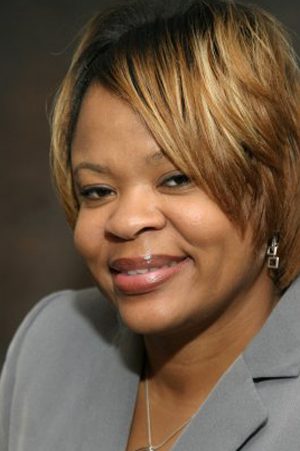 Diversity Champion
LaTonya Barber
Executive Director & Founder
Southfield
www.deafunite.org
As a non-profit organization dedicated to educating, supporting and empowering deaf, hard of hearing and hearing communities, Deaf Unite offers outreach programs for youth and adults. Those initiatives include leadership development, entrepreneurship training, sign language workshops, financial literacy, tutoring, workforce development and performing arts. A key goal is to bridge the communication gap between hearing and those who cannot hear within the community. With statistics in hand that show more than 90,000 Michigan residents face some level of hearing loss—and there are fewer than 200 interpreters trained—it's clear that there are jobs available for those who wish to learn sign language. LaTonya Barber says she knows from personal experience that it is possible for a person with a hearing issue to become educated, work and even own their own business. "I want to empower others to know that if I can do it, they can do it too!" Barber says Deaf Unite has plans to launch a Deaf College Tour as well as additional workshops. The organization is working to obtain a building for resources and training where it can create jobs and positions for deaf, hard of hearing and hearing people who know sign language. "Our goal is to ensure deaf, hard of hearing and hearing cultures are awarded the same opportunities, which will enable them to succeed, regardless of their differences," adds Barber.
Detroit Wayne Mental Health Authority
Diversity Champion
Tom Watkins
President, CEO & Executive Director
Detroit
www.dwmha.com
As the largest and most diverse community mental health system in Michigan, the Detroit Wayne Mental Health Authority sees that quality as being central to its being able to provide quality care to the people it serves. "By serving a multitude of cultures, we remain focused on what is important to the community and the consumers we are committed to," says CEO Tom Watkins. "We are a product of the people we serve and without their voice and their input, we are nothing." Pointing out that the organization employs several of its mental health consumers, Watkins says the DWMHA is demonstrating that it measures progress by success. "Society as a whole has a stigma against those with mental illness, as if they are incapable or unable to do a hard day's work. This is the furthest thing from the truth." Indeed, Watkins makes the point that with an estimated 26.2 percent of adults—about one in four—suffering from a diagnosable mental disorder, "who better to understand the needs of potential clients of an organization than those who have 'walked the walk.'?"
Easter Seals Michigan
Diversity Champion
Brent Wirth
President & CEO
Auburn Hills
www.easterseals.com/michigan
Being able to successfully live, learn, work and play is key to the success of Easter Seals Michigan, an organization that has been serving and supporting people with disabilities or special needs for more than 94 years. "Easters Seals has effectively and passionately listened to the needs of the people who turn to us for support," says CEO Brent Wirth. "Together we have helped build communities where they are empowered to achieve their goals, dreams and aspirations." Wirth says the organization's diversity initiatives have given the organization a competitive advantage, evidenced by its growth, advancement into new markets and service lines, including veterans' services. There has also been an increase in the number of individuals helped and an improvement in customer retention, workforce engagement in the mission of Easter Seals Michigan, and its ability to recruit and retain key talent. Wirth adds that the organization remains committed to creating and maintaining a work environment that encourages and values diversity. "We recognize and value the contributions that a diverse workforce brings to the organization," he adds. "We also see that maintaining a culturally competent workforce is a competitive advantage when it comes to service delivery."
Freedom House Detroit
Diversity Champion
Deborah Drennan
Executive Director
Detroit
www.freedomhousedetroit.org
As a temporary home for survivors of persecution from around the world who are seeking legal shelter in the United States and Canada, Freedom House exists to uphold a fundamental American principle, one inscribed on the base of the Statue of Liberty: providing safety for those "yearning to breathe free." The organization is guided by its belief that all people deserve to live free from oppression and to be treated with justice, compassion and dignity. "Our goals are to offer a continuum of care and services to persons living in our shelter," says Deborah Drennan, executive director. "We also help other refugees in need and to advocate for systemic change that more fully recognizes the rights of refugees and asylum seekers." The organization is now a partner in the Northern Tier Anti-Trafficking Consortium. "Freedom House is unique in its comprehensive approach to assisting those who seek asylum in this country," adds Drennan. The organization provides housing, food, clothing, legal aid, medical care, mental health care, English as a Second Language training, education, job training, recreation, transportation and transitional housing after asylum is gained. "Freedom House is committed to educating the public about the plight of refugees," notes Drennan. "Staff, board members, residents and volunteers speak to a wide variety of organizations and entities, and we welcome cultural exchanges and site visits."
Global Talent Retention Initiative of Michigan
Diversity Champion
Athena Trentin
Director
East Lansing
www.migtri.org
The Global Talent Retention Initiative of Michigan sees itself as a catalyst to lessening the skills gap in the fields of Science, Technology, Engineering and Mathematics. "We want to cultivate a climate in which Michigan businesses can be competitive in the new economy," says Athena Trentin, the organization's director. GTRI will succeed by focusing on strengthening and diversifying the state's economy through the retention of top international talent. GTRI collaborates with the governor's office, the Office for New Americans, Global Detroit, more than 30 Michigan universities, the University Research Corridor, the American Immigration Lawyers Association, Michigan's economic development agencies, ethnic chambers, professional organizations, and employers throughout the state. The organization is funded by the Michigan Economic Development Corporation and the New Economy Initiative, and is housed in partnership with Prima Civitas. GTRI was originally formed as a result of the Global Detroit Study about the impact of immigrant talent on the region's economy. Studies have shown that immigrants disproportionately contribute to economic growth, employment, and wage gains. In addition, more than 50 half of doctorates and sometimes as much as 40 percent of master's degrees in the STEM fields (Science, Technology, Engineering, & Mathematics) are awarded each year in the U.S. to international students. Since IT and engineering are the fastest growing industries, it is becoming increasingly difficult to find qualified candidates for high-level tech positions if international students are not considered as part of an employer's applicant pool. For its part, GTRI provides international students and local employers with training and resources on relevant immigration regulations, information on finding a job in Michigan, and help with cross-cultural issues that employers and international applicants may experience during the hiring process.
Grand Rapids Area Chamber of Commerce
Diversity Champion
Sonya Hughes
Vice President of Inclusion
Grand Rapids
www.grandrapids.org
Considered the "voice of West Michigan business," the Grand Rapids Area Chamber of Commerce is the premier business membership organization in the region. Each year, the Chamber helps entrepreneurs grow their businesses, assisting professionals in leading their organizations, and helping community leaders expand their reach in support of a vibrant business environment and a thriving local economy that benefits everyone. While more than 80 percent of its 2,700 members are in companies with 50 or fewer employees, the chamber also sees the area's largest employers continuing to invest in the Grand Rapids business community through the chamber. That includes helping with strategies to building a diverse workforce and relentlessly advocating for ways to create a welcoming, magnetic Grand Rapids community. "Nothing is more powerful for business and our community than people—the perspectives they share, the conversations they spark, and the action they take," says Sonya Hughes, the organization's vice president of inclusion. "Encouraging the diversity of our people is the key to creating a community where everyone is welcome and where businesses thrive through new ideas." The chamber helps newcomers and long-time community members explore Grand Rapids and its cultural history, expand their personal leadership skills, and examine the issues facing ethnic communities and businesses today.
Grand Rapids Community Foundation
Diversity Champion
Diana Seiger
President
Grand Rapids
www.grfoundation.org
The Grand Rapids Community Foundation offers a safe environment that values diversity and fosters inclusion. "We recognize the injustice caused by racism and commit to eliminating it in all forms," notes its president, Diana Seiger. "We are committed to creating a community and a Community Foundation that is diverse, tolerant, inclusive and racism-free." Seiger says the organization believes embracing diversity and inclusion is a key factor in the Community Foundation's future growth and prosperity. The Grand Rapids Community Foundation is now a member of Partners for a Racism-Free Community. "We strive to model exceptional behavior, making sure that we are sensitive and open to differences, and that we are intentional in how we treat one another and how we treat everyone who comes in contact with the foundation," adds Seiger of policies that cover purchasing, recruitment, and staff development as well as how it views organizations that receive grants. "We value organizations within our community that are committed to promoting the broad diversity and inclusion of our community," says Seiger. "We strive to partner with organizations that also embrace these beliefs and demonstrate them through their policies, practices, actions and impact."
International Visitors Council of Detroit
Diversity Champion
Marian Reich
Executive Director
Detroit
www.ivcdetroit.org
Connecting Detroit to global leaders through international exchange programs has been key to the International Visitors Council of Detroit since its inception in 1972. Promoting citizen diplomacy is the strategic mission of the organization, says Marian Reich, IVC Detroit's executive director. "It's the concept that individuals have the opportunity to shape international relations 'one handshake at a time,'" she adds. Each year, IVC Detroit coordinates exchange programs (administered on behalf of the U.S. Department of State) for hundreds of international dignitaries in every field, including the arts, economic development, entrepreneurship, government, international trade, law, religion and youth leadership. "We introduce them to the unique city of Detroit, its citizens and resources through meetings with their professional counterparts and through social and cultural activities with local volunteers," says Reich, who adds that IVC Detroit has seen an unprecedented increase in international delegations eager to learn about the diversity of metro Detroit and its impact on Detroit's resurgence and revitalization. Reich says embracing diversity in the workplace is vital. "We are in a globally competitive economy and IVC Detroit's international delegations provide their professional counterparts in the metro Detroit area a unique perspective on the world, increased understanding of international cultures and ways to do business, and connections to emerging global leaders in every field."
Kidpreneur
Diversity Champion
Thanh Tran
Founder
Wixom
www.kidpreneur.co
When we think about raising kids, particularly about their education, we want to make sure they have the basics. Thanh Tran, who founded Kidpreneur, says four areas are essential—exercise, education, entertainment and entrepreneurship. It's that last one that's sometimes overlooked and he hopes Kidpreneur will be a way to fill that gap. He's set up an environment where creating a sense of excitement and bringing the skills of entrepreneurship to the table will ultimately make a lasting difference in the lives of those the organization touches. There are workshops and classes now being offered in four communities, including Wixom (where Kidpreneur is based), Ypsilanti, Troy and Detroit. The organization also runs camps and holds events throughout the area. And Kidpreneur is working with other organizations to reach its intended audience, one example being an Entrepreneur and Web Design camp it held in August in partnership with Girl Scouts of Southeastern Michigan.
Lansing Community College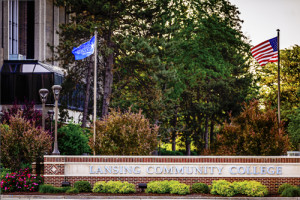 Diversity Champion
Brent Knight
President
Lansing
www.lcc.edu
With a vision of "serving the learning needs of a changing community," Lansing Community College (the third largest institution of its type in Michigan) is actively reviewing (through the President's Advisory Council on Diversity and Inclusion) a number of initiatives that will strengthen its foundation. As recently as this past spring, the school had committed to create and recruit a chief diversity officer to report to a senior executive leader. The person in that position will have responsibility for monitoring progress on diversity initiatives across campus. The school has also created a Center of Engaged Inclusion and has provided diversity and inclusion training sessions for those on the President's Advisory Council. Brent Knight, LCC's president, understands how important diversity is to the future of those his organization touches. "In an ever-increasing diverse world, it is critical to educate all students to be prepared to work with people of differing views and backgrounds. Creating a diverse and inclusive learning/working environment contributes to increasing an organization's competitiveness, creativity and innovation."
Michigan Tech Center for Diversity and Inclusion
Diversity Champion
Shezwae Fleming
Director
Houghton
With more than 200 student organizations to be involved in at Michigan Tech, it is easy for students to get involved. The Center for Diversity and Inclusion sponsors many diversity-related student organizations—each with a specific purpose. Whether students seek networking opportunities in a community of diverse professionals, social organizations aimed at embracing Michigan Tech's outstanding diversity, or just a group of peers whom they click with from the moment they meet, CDI's student organizations help all Huskies find their family. The organization is a resource for preparing and empowering socially conscious leaders who will create the future. The staff actively encourages the intellectual, social, and professional growth of a wide diversity of students and its programs focus on cultural awareness, community building, and student retention. Through the Center for Diversity and Inclusion, students at Michigan Tech have the opportunity to engage in cross-cultural interactions and explore differences as well as similarities, form new bonds and friendships, recognize and celebrate the contributions of historically marginalized populations, and learn more about themselves.
Michigan Women's Foundation
Diversity Champion
Carolyn Cassin
President & CEO
Detroit
www.miwf.org
In its 28-year history, Michigan Women's Foundation has devoted itself to fostering economic empowerment for Michigan's women and girls through philanthropy and investment. With three key initiatives on tap for 2013-15 (women entrepreneurship, developing the next generation of women leaders, and advancing Michigan's women's agenda), the path seems clear. "Gender-related diversity is at the heart of what we do," says Carolyn Cassin, CEO. It was 1986 when Mary Jo Pulte, the organization's founder and original benefactor brought together 30 women to get started on a plan to eliminate the barriers that disproportionately affect women's and girls. "They realized that minorities were equally under-served and unrepresented, with far fewer opportunities for social and economic equality," adds Cassin, who calls diversity "morally and ethically the right thing to do." MWF takes that idea to heart through its own staffing and recruitment of board and committee members. Cassin says the economic case for diversity in the workplace is clear. "Exclusion of individuals or groups from a growing economy ultimately limits the upside of that economy. At the same time, heterogeneous groups bring different perspectives, ideas and passions to the challenges facing each and every business. Diversity powers energy, performance and heart, leading to more successful business endeavors."
The Empowerment Plan
Diversity Champion
Veronika Scott
Founder & CEO
Detroit
www.empowermentplan.org
Imagine spending each day wandering through the city, with no home, no bed, no place to get warm. This is reality for more than 20,000 Detroiters, one in every 42 people in the city living a homeless existence. The result is that shelters are often too overwhelmed and under-supported to help every individual in need. The Empowerment Plan aims to help build a better life for those that have become trapped in the cycle of homelessness, giving homeless women jobs while in the shelter so that they can earn money, find a place to live, and gain back their independence for themselves and for their families. "Too often people in need of basic necessities have to fend for themselves on the streets, and in the harsh cold of Michigan winters the difficulty to survive is only exacerbated," says Veronika Scott, the organization's founder and CEO. Scott, herself, overcame adversity to eventually win a scholarship to attend Detroit's College for Creative Studies. It was there that she took a class that she says changed her entire life. "The class assignment was to design something that would fulfill actual needs." Her research led to the design of a coat that becomes a sleeping bag at night. When Scott graduated in December 2011, that core product became part of the Empowerment Plan. "Homeless people become trapped in a cycle. Often it begins when a person loses his or her job, then their home, and eventually ends up on the streets for anywhere from a few months to upward of 20 years. Some people manage to get a slot in a shelter, but they can only stay there for up to two years. In those two years they're expected to get their lives together: get sober, get a new job, make and save money, and find a new place to live. If they can't manage to get back on track during this time, many of them will end up back on the streets." During the creation of the project, she was told over and over again that this organization would never succeed, not because the person running it had no business experience but that the homeless women she hired would be almost worthless, that she would be lucky to have anyone show up, let alone make a coat. Thankfully, her critics were wrong. "Everyday I enjoy proving all of those people wrong," says Scott. "The homeless women I hire are powerful, driven, and I am privileged to be a part of their lives."
Acro Service Corp.
Diversity Focuses Company

Livonia
www.acrocorp.com
While it's been more than three decades since Ravinder Shahani put pen to paper in founding Acro Service Corp. in 1982, diversity has always been at the heart of the organization. "From its beginning, Acro has been committed to fostering a sense of inclusion," says Shahani of the privately held staffing firm. "Our diverse staff is a model for other large corporations and we believe that our diverse makeup is what helps us to thrive." Shahani says keeping at the forefront of the industry is imperative and diversity is the key. "We have to have a team that includes many backgrounds, many ways of thinking and many different viewpoints. That's the only way to push further." Certainly, Acro is about as diverse as it could be in terms of the numbers: 64 percent female and 37 percent are from diverse ethnic backgrounds. It has also embraced diversity in its choice of suppliers. "We have nurtured strong relationships with diverse, small disadvantaged, woman-owned, veteran-owned, service disabled veteran-owned, HUBZone and other firms qualified as socially and economically disadvantaged businesses," adds Shahani. But what about excellence? Shahani says he believes diversity is a "natural consequence" of looking for the best people. "We lead by example and we believe our employees can feel the difference."
Advantage Mechanical Refrigeration Inc.
Diversity Focuses Company
Comstock
www.advmechref.com
When CEO and owner Jodi Vanden Berg launched her company 13 years ago, she'd never heard of the concept of a minority owned business, even though she is a Native American in addition to being a woman. But after a year or two, she realized that having connections could be of benefit to the firm, if nothing else than from a networking standpoint. "It's a man's world and I didn't have the connections and long-standing third generation influence that some of my competitors had," she says. Since those days, Vanden Berg has positioned Advantage Mechanical Refrigeration in the forefront of a networking strategy that seeks to help her business as well as others who may be starting from a position where they need help. As far as Advantage Mechanical Refrigeration is concerned, Vanden Berg makes a powerful point when it comes to growing a Minority Business Enterprise. "Yes, people have to get their boilers and chillers fixed. And by the way, if you have diversity goals in your business, we can help you meet those as well." For the last 10 years, Vanden Berg has served on the Leadership Council of the West Michigan Minority Contractors Association (now aligned with the Grand Rapids Chamber of Commerce).
Airfoil Group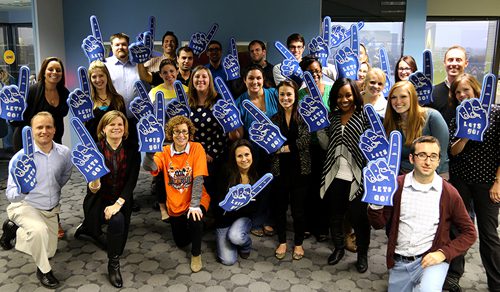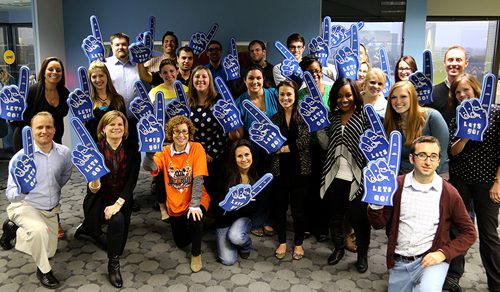 Diversity Focuses Company
Southfield
www.airfoilgroup.com
For Airfoil Group, having a diverse workforce is a natural extension of the vision of its two co-founders—Lisa Vallee-Smith and Janet Tyler. As co-CEOs of Airfoil, their vision goes far beyond mere titles. They are navigating Airfoil through big waters, having established business goals of expanding globally and transitioning from a public relations firm to one that embraces integrated marketing communications. Achieving that means seeking out professionals who represent the diverse world marketplace, says Vallee-Smith. "We know we couldn't possibly craft effective, creative programs for diverse audiences if our staff members all looked the same or came from identical professional and educational backgrounds." In 2012 Airfoil took a big step in the direction of diversity by making the cultivation of a demographically and culturally diverse workforce a pillar of its three-year strategic plan. As part of its milestone in the company's path toward greater diversity, Airfoil launched a strategic talent plan, one that has since been vital to delivering on the company's promise: to help clients be "positively impossible to ignore." Says Janet Tyler: "Today, our staff is more culturally and demographically representative and infused with a better balance of life experiences, insights and innovative thinking." Indeed, since the beginning of 2013, the firm has doubled the percentage of employees from diverse cultures.
Barnes & Thornburg LLP
Diversity Focuses Company
Grand Rapids
www.btlaw.com
A commitment to diversity requires action. That's something the Grand Rapids-based law firm of Barnes & Thornburg understands. For the firm, diversity encompasses a wide range of experience and characteristics, including gender, race, age, national origin, sexual orientation, religion, political affiliation, marital status, veteran's status, and disability. The firm is committed to creating an inclusive, respectful, and open culture made up of talented individuals of diverse backgrounds. "As this world continues to become more diverse and our potential clients become more diverse, we need to understand the issues associated with people who are different from us," explains Anthony Prather, past co-chair of the firm's diversity committee. Diversity at Barnes & Thornburg helps create a "win-win-win" scenario, with attorneys and staff facilitating the firm's success and productivity. Diversity improves morale, attracts talented and creative people, and promotes professional development. A diverse and positive environment promotes quick and innovative solutions for its clients. "We have been recognized on a national level in the area of diversity," says Kathleen Anderson, co-chair of the diversity committee. "We know, however, that in this ever-changing world we need to be vigilant and to stay ahead of the curve on diversity initiatives."
Brand Echo Media Solutions
Diversity Focuses Company
Troy
www.brandechomedia.com
Creating messages that are "real, relevant, remembered and, most of all, entertaining." That's the goal of Brand Echo Media Solutions, says CEO Peter Vazquez, whose company is certified Minority and Service-Disabled Veteran owned. As an integrated interactive advertising agency, Brand Echo assists companies in their quest to better understand the needs of their customers. "Diversity is important to Brand Echo because it increases the company's ability to cope with change," says Vazquez, who serves as communications chair for the Veteran Business Roundtable in addition to his role as a board member of the Michigan Hispanic Chamber of Commerce. Vazuez says he sees real value in having Brand Echo Media Solutions share its diversity programs with others as it consistently searches and engages with other minority-owned businesses as clients and vendors. Diversity, he says, is key in a creative environment such as Brand Echo. "Having a team approach and an understanding that everyone within a team has different cultures, ideas and opinions allows Brand Echo to foster a work environment that is a catalyst for original, imaginative and inspirational ideas to be born." It's an attitude that also helps build a dedicated staff. "Ultimately, our diversity programs result in minimal employee turnover and a place where everyone wishes to work," adds Vazquez.
Centralian Shop Unlimited
Diversity Focuses Company
Grand Rapids
www.centralianshop.com
When Valencia Cooper talks about "hiring local," she really means it. The "chief inkologist and stitchologist" at the marketing specialty company says hiring "within walking distance" is part of a strategy that emphasizes using the best of the community's resources and supporting small, minority and women-owned businesses by purchasing local. Cooper says Centralian has been able to purchase most of its indirect materials (such as insurance, construction services and advertising) from fellow members of the Grand Rapids Black Chamber of Commerce, the West Michigan Hispanic Chamber of Commerce and Hook A Sister Up. "We seek ways to encourage others to invest in the neighborhood by shopping local and establishing their businesses within this undertapped market," she says. Cooper says communities like hers will thrive through new injections of thoughts, experiences and cultures. "Our businesses will prosper because of these new understandings of consumer needs and interests." Being in a highly diverse neighborhood is part of what makes Centralian Shop successful. "Being here allows us to select from a large pool of ready, willing and able individuals, from the unemployed and underemployed to the career changers and retired." Next year the organization will launch an internship program designed to identify future full-time team members.
CSM Group
Diversity Focuses Company
Kalamazoo
www.csmgroup.com
CSM Group is committed to fostering an environment where the individual differences among its employees and suppliers are valued and embraced. The firm strives to attract professionals from different backgrounds who share one important quality: a commitment to excellence. "We view the diversity of our people, culture, and ideas not only an asset, but as a necessity," says CEO Steve East. "The unique perspectives and contributions of every employee and supplier strengthen our ability to deliver excellent client service, as well as diversified working and learning environments." CSM says it has experience working with building owners to structure bid packages and final contract awards that align with every owner's needs. "We have a reputation for delivering tailored bid packages unique to every project and exceptional performance through a proven service delivery model," adds East. The result is that CSM Group can profile primary trade packages that are suited for small contractors based on the firm's buying power, corporate structure, and flexibility. "Minority and disadvantaged businesses can bid these packages directly to CSM without having to align themselves with other general contractors or design build firms," says East. The firm embraces new programs and initiatives designed to provide greater opportunity for minority owned, disadvantaged, and women-owned businesses and has pledged to continue to be involved in helping break down the barriers people face.
DWH
Diversity Focuses Company
Grand Rapids
www.dwhcorp.com
DWH is a group of highly accomplished financial and business specialists helping mid-size companies in many different industries maximize value, opportunities, and business outcomes. The professionals at DWH provide clients with advanced assessment and decision-making support in situations requiring business and financial advisory services, capital sourcing, interim management, or ownership transition planning. The strength of DWH is in the expertise of its staff and the effectiveness of the assessment, modeling, and forecasting methodologies they employ. Virtually all of the professionals at DWH have owned their own business, managed for a Fortune 1000 company, created startup companies, or played a significant role in helping organizations large and small achieve increased economies, efficiencies, and profitability. Its knowledgeable, experienced professionals are savvy business experts with a unique ability to help clients maximize value, opportunities, and outcomes.
Feel Like You Belong
Diversity Focuses Company
Allendale
www.feellikeyoubelong.com
Imagine a talk show dedicated to telling the stories of immigrants. That's what "Feel Like You Belong," a Web-based video program hosted by Alan Headbloom, who describes the organization he heads: "We tell of lives uprooted from their homelands, whether voluntarily or otherwise. We ask about struggles and triumphs. Losses and gains. What they love about their new homeland and what is still difficult." Clearly, diversity is at the heart of what the organization is all about. "Without diversity, we would tell vanilla stories that are already known," says Headbloom. "Our content challenges the status quo wherever race, language, and ethnicity are never given a thought." Headbloom says the organization looks for diverse solutions in the way it does business, whether for hiring, networking or sales. "As a part of our mission, inclusion practices become second nature in our assessment of our programming and, consequently, in the allies we associate with," he adds. Headbloom has advice for those who perhaps should be but aren't taking a leadership role when it comes to diversity practices in their own organizations. "If you have no active plans, policies and procedures in place, you are only fooling yourself that you encourage inclusion in your workplace. For us, it's simple: if our crew members are monolithic, our guests don't feel at home. If you want to access the broadest markets, you have to represent that broad marketplace."
Freedom Finishing
Diversity Focuses Company
Benton Harbor
www.freedomfinishing.com
Freedom Finishing, a certified Women's Business Enterprise firm, was launched in September 1988 as a powder coating operation. In 2001, having moved to its present location in 1992, it expanded its capabilities to electrocoating. From a 60,000-square-foot production center in Benton Harbor, Freedom Finishing uses computerized controls to monitor every aspect of its process at all times and the entire plant is designed for smooth product flow. The company has almost 27 years of experience with the most demanding industries, including automotive, military, appliance, recreation, furniture, and medical. "All this 'know-how' means better service, right from the first piece to go in the oven to the last piece to be packed for shipping," says CEO Gloria Ender. "Our commitment to excel includes long-term business strategies that provide our customers with the best quality product at high production levels and competitive pricing. We are committed to customer satisfaction and are prepared to coat large production runs as well as small orders with the same high level of quality."
Garcia Law Group PLLC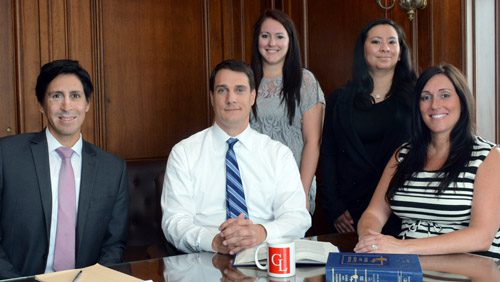 Diversity Focuses Company
Detroit
www.garcialawgrouppllc.com
As the owner/founder of Garcia Law Group, Lawrence Garcia is proud to call his practice Michigan's first Latino law firm. With two offices and five attorneys, most of whom are of Latino origin, the group offers a range of legal services to both corporate entities and individuals. Its ability to assist clients in the Spanish language is one of its key attributes. Indeed, Garcia believes it is the firm's responsibility "to provide leadership, opportunity and service to Michigan's growing Hispanic community." Garcia Law's practice areas include liability defense litigation, immigration, commercial litigation, corporate law, family law and health law. The firm, which was launched in 2011, finds itself representing individual clients and litigates cases on behalf of community-based organizations, especially when discrimination against the Latino community is at issue. Garcia is a past president of the Hispanic Bar Association of Michigan, and has served as chair of the Hispanic Latino Commission of Michigan as well as the Latin American Bar Activities Section of the Michigan State Bar.
Global LT Inc.
Diversity Focuses Company
Troy
www.global-lt.com
Global LT is a world class service provider of language, cultural training, translation, and expatriate destination services, as well as its new workforce learning and leadership programs for human resource executives and mobility companies. Its streamlined process assures clients of a job well done, for corporations of any size, big or small. Global LT has set a standard in the industry as an education and training company, giving clients the tools needed to raise communication performance to new heights. Global LT experts give client employees one-on-one service recommendations that will guide them through the challenges of today and allow them to stand out in the global marketplace. Global LT's sales team has a combined experience of more than 100 years in the industry, experience that can be put to work guiding its clients on the challenges, solutions and programs that will directly benefit their organization.
Health Management Systems of America
Diversity Focuses Company
Detroit
www.hmsanet.com
Health Management Systems of America is a nationally recognized leader in wellness and behavioral health care services. Established in 1980, the company has grown from a regional provider of behavioral health services to a nationwide leader in the field. Today it provides customized behavioral health, Employee Assistance Program (EAP) and Work-Life services to thousands of clients across the country — including FORTUNE 500 corporations, government agencies, top universities and hospital systems. HMSA currently has programs in each of the 50 states in addition to international capabilities. It has credentialed resources that include more than 13,000 behavioral health counselors throughout the country, providing unparalleled access to counseling and wellness services.
Kellogg Co.
Diversity Focuses Company
Battle Creek
www.kelloggs.com
The famed Michigan-based company has a well-recognized corporate effort to build a more diverse and inclusive workforce. In addition to being named as one of the "Top 50 Companies for Diversity" by Diversity Inc. magazine, Kellogg has also demonstrating its diversity commitment by increasing the percentage of women in corporate governance (its 42 percent women is more than double the Fortune 500 average). The company was also included in Working Mother magazine's list of 100 Best Companies. That thinking extends to its supplier community, says Debra Quade, supplier diversity manager. "To keep our company and communities growing strong, we source from the widest and the best base of suppliers. By strengthening our diverse procurement relationships we can help each other achieve long-term success." The company is also working hard to encourage workplace flexibility and support its working parents. Those initiatives include paid maternity and paternity leave, lactation rooms, flexible work arrangements and reimbursement for dependent care while away on business that occurs before or after normal work hours.
Kelly Services Inc.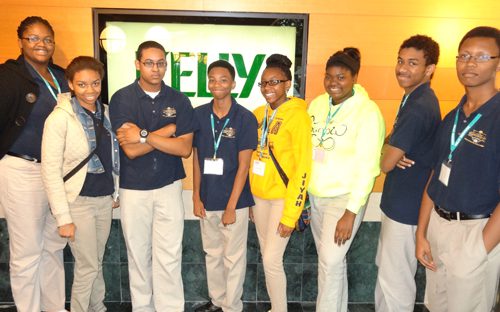 Diversity Focuses Company
Troy
www.kellyservices.com
The well-known temporary staffing company continues to fully embrace the needs of a diverse and emerging workforce. CEO Carl Camden points to a commitment to building socially responsible and sustainable global practices for the firm's success. "The insight, solutions and thought leadership we provide in this area for our customers is built on the premise that the inclusion of diverse talent, ideas and perspectives promote greater innovation, profitability and business solutions for our customers," says Camden. The firm also works hard to make sure its suppliers—through its Kelly Supplier Diversity Development initiatives—help achieve those diversity goals. "Maintaining a diverse workforce of more than half a million employees worldwide, Kelly partners with diverse suppliers on a global basis and we strive to employ a workforce that reflects the diverse population of the communities we serve," adds Camden. The company has developed a number of analytical tools to help it in a quest for diversity, including the Kelly Global Workforce Index, an annual survey that helps the firm gain insights. As Camden explains, the imperative for engaging a diverse and inclusive talent pool is clear: "The law of supply and demand is more prevalent today than in any other time. There is simply more demand for talent than there are individuals with the requisite skills. No longer can past barriers to employment play a part in blocking opportunities."
Kyyba Inc.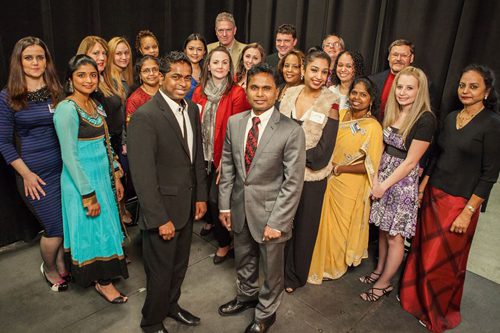 Diversity Focuses Company
Farmington Hills
www.kyyba.com
While the staffing company has a list of diversity initiatives longer than what might be expected, CEO Tel Ganesan knows just how important those activities are to Kyyba's bottom line. "Our diversity initiative has improved the quality of our organization's workforce and has been the catalyst for building a better return on investment in human capital," he says. "Our multicultural, talented and trained employees are a key advantage for our success." Indeed, Kyyba capitalizes on the mixture of genders, cultural backgrounds, ages and lifestyles to more rapidly (and creatively) respond to business opportunities. That also means promoting a culture of continuous improvement and providing opportunities for career development. The firm also provides diversity training and involves managers in a mentoring program to coach and provide feedback to team members. Kyyba, says Ganesan, has linked diversity to its bottom line to make diversity evident throughout the organization. "Incorporating a little workplace fun can go a long way to ensure our employees enjoy being at work," he says.
NYX Inc.
Diversity Focuses Company
Livonia
www.nyxinc.com
NYX was acquired by Chain Sandhu in 1989 and is registered with the Michigan Minority Supplier Diversity Council as a Minority Business Enterprise. NYX has achieved substantial growth and success in the past decade thanks to the continued dedication and commitment of its most valued investment: its workforce. The NYX culture is a byproduct of people from many diverse cultures and backgrounds and the company says it is proud to offer a career and not just a job. Its team-oriented, cross-functional linking of value streams allows NYX to meet its mission, which is one reason it says it will continue to invest in talent. "Our employees understand the challenges that lie ahead and are ready to face those challenges to enhance our success," says CEO Jatinder-Bir Sandhu. "This attitude and spirit allows them to drive innovation where and whenever possible."
Ogletree, Deakins, Nash, Smoak & Stewart P.C.
Diversity Focuses Company
Grand Rapids
www.ogletreedeakins.com
Ogletree Deakins says it is proud to have a tradition of professional development, diversity, and inclusion. With more than 40 offices, lawyers of diverse gender, age, race, ethnicity, national origin, gender identity, marital status, sexual orientation, and physical abilities have significant positions of responsibility. These positions include a seat on the Compensation Committee and more than a dozen managing shareholders in its offices. "We believe that professional development, diversity and inclusion are integral to our outstanding performance and exceptional client service," says Kim F. Ebert, managing shareholder. "We are committed to having a highly talented, vibrant workforce that reflects the growing diversity of our communities and our clients. We believe that such a workforce is able to contribute unique perspectives and creative approaches. This, in turn, generates the highest quality of legal service and serves the needs of our clients and the communities where we live and work.
3LG Tech Solutions
Diversity Focuses Company
South Lyon
www.3LGtechsolutions.com
As a member of 3LG Tech Solutions executive advisory board, Maj. Gen. Amy Courter brings a rich and diverse background to the database firm. That experience includes 20 years of leadership in military, commercial and information technology. 3LG Tech Solutions brings what it calls "the world's fastest, most secure business intelligence solution" to the market, its "SecureTech" revolutionary database performing rapid queries from a local copy on a client computer. The company says queries run faster than with other solutions, solving the problem of "too much data, too little access." The firm offers military grade encryption for its databases.
Primera Plastics Inc.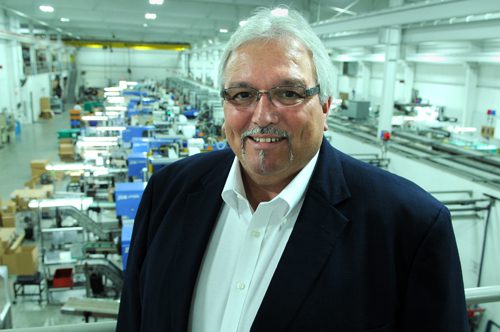 Diversity Focuses Company
Zeeland
www.primera-inc.com
When it comes to the value of diversity in an organization like Primera Plastics, CEO Noel Cuellar knows it takes attention to detail to bring that value to the workplace. So it is that Cuellar has a history of being among the very best, having been named EY's Entrepreneur of the Year in 2013 and the 2007 Michigan Hispanic Caucus Entrepreneur of the Year. "We believe in choosing the best and brightest individuals no matter what the individual ethnic background," notes Cuellar. "We support inclusion to bring a larger dynamic to the organization." Primera, he adds, has made sure that promoting an inclusive workforce is core to the business. "It's in our culture and part of the way we do business. It's not an afterthought."
Progress Strategies+
Diversity Focuses Company
Grand Rapids
www.progressstrategies.com
The services of this project management consultancy are based on the wide-ranging experience of its principal, Eric K. Foster. The firm provides social responsibility strategies, counsel and project creation/management to organizational, corporate and non-profit clients to help them create social change. Those initiatives include a focus on diversity and inclusion, public policy and advocacy and corporate social responsibility. After his work in the public and private sectors, Foster launched the firm as a way to meet a growing need. "More organizations, corporations and non-profits are increasingly aware of the fact that doing the right thing is both a practical and profitable imperative that should be sustainable and measurable," says Foster, who honed his skills in part while writing successful grants. Foster is currently a W.K. Kellogg Foundation Fellow in the Community Leadership Network.
Southwest Michigan First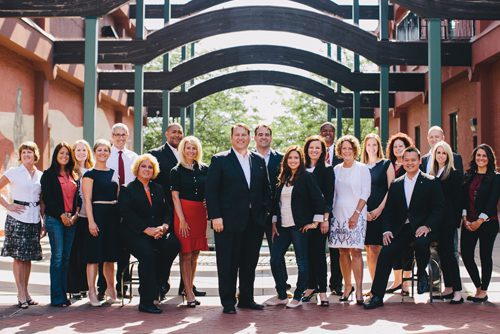 Diversity Focuses Company
Kalamazoo
www.southwestmichiganfirst.com
Bringing together people with different backgrounds is central to the success of Southwest Michigan First. CEO Ron Kitchens says that core sense of community came to the forefront when Gov. Rick Snyder tagged the organization, a group of privately funded economic development advisers, to lead the region's efforts to create jobs in the seven counties of southwest Michigan. "We refused to go it alone," says Kitchens. Instead, Southwest Michigan held a series of meetings to bring more than 1,500 regional leaders together for mutual collaboration, transforming the region's economic approach to one of focus and unity. "Our 'Transformation Agenda' has been held up as a working example of partnerships," says Kitchens. The organization has built a consulting practice around its diversity practices. "It's our goal to be the 'teaching hospital' version of an economic development group," he adds. That kind of thinking extended to the composition of its board of directors. While a decade ago, the composition was largely homogeneous, today it is much more diverse—by gender as well as geographic representation. "We are a predominantly female-driven organization in an industry that is typically dominated by men," adds Kitchens. "By hiring a diverse range of team members, we believe we can best serve our mission and our diverse community."
Supermercado Mexico
Diversity Focuses Company
Grand Rapids
www.supermercadomexico.com
One might assume that Supermercado Mexico, a full-service grocery store specializing in foods that cater to the Hispanic community, would be exclusively focused on that market. Not so, says CEO Javier Olvera. "We understand that it's not just the Hispanic population that we are catering to and serving," he says, adding that even something as simple as having a bilingual website and bilingual social media pages are an illustration of Supermercado Mexico's commitment to diversity. "The cultural makeup of the community requires us to be international in our diversity efforts," adds Olvera, who prefers to hire bilingual employees as a way "to help us better serve everybody, every day at all of our locations." Olvera says his company intends to stay active in the entire community—not just the Hispanic community. "It's that simple. And it's refreshing to see an increasing number of non-Hispanic individuals visit our stores and restaurant. We feel this is a testament to our ongoing efforts."
United Shore Financial Services
Diversity Focuses Company
Troy
www.unitedshore.com
Lessons learned while playing basketball under the leadership of Michigan State's Tom Izzo have kept Mat Ishbia of United Shore on his toes. Now CEO at United Shore, Ishbia spent a year as an assistant coach under Izzo, gaining valuable insight and cementing a philosophy he continues to use at the family's mortgage business, founded in 1986 by his father Jeff. "My father convinced me to take that same passion, work ethic and energy from basketball and put it into mortgages," says Mat Ishbia. The "pillars" he has brought to United Shore include a focus on people as key to the firm's success, the principle that service is everyone's responsibility, and being someone who holds himself accountable for problems while focusing on continuous improvement.
Varnum LLP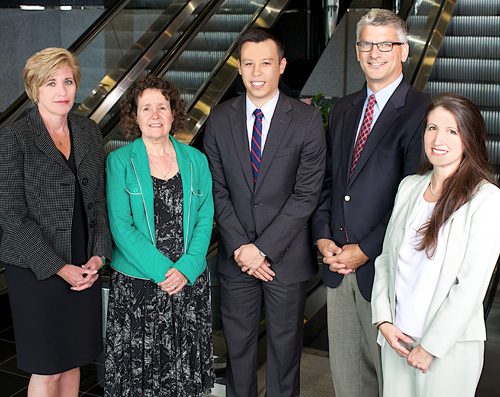 Diversity Focuses Company
Grand Rapids
www.varnumlaw.com
For Tom Kyros, executive partner, establishing a Diversity and Inclusion Advisory Council stands out as an initiative the law firm made to help not only its own business but also the community as a whole. That was in 2007 and the group has evolved, says Kyros. "It has become a remarkable network in its own right, reaching out to strengthen the inclusiveness of Grand Rapids as a whole." The success of Varnum as a law firm depends on attracting and retaining highly talented attorneys, staff and clients. "We don't have a priority product, so we need to distinguish ourselves by the excellence of our people and service," adds Kyros. "Attracting and retaining diverse talent allows us to better serve the needs of our increasingly diverse client base." Varnum's initiatives include a minority law school clerkship program to increase the pipeline of diverse candidates for legal employment. It also offers multiple college-level diversity internships. Two years ago, the firm began reaching out to an even younger audience with a legal careers internship program for grades 9 and 10 students at the University Prep Academy, a special school within the Grand Rapids Public School System. Kyros says every business should work to make promoting a diverse and inclusive workplace a priority. "Not only is it the right thing to do, but in our increasingly global economy, diversity and inclusion have a positive effect on a company's bottom line."
V2Soft Inc.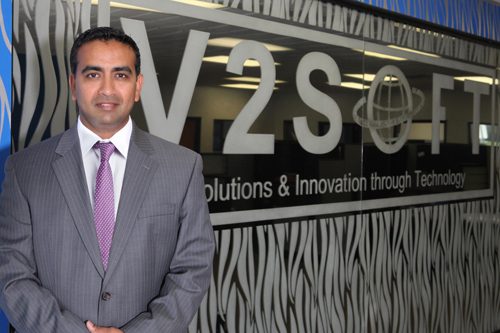 Diversity Focuses Company
Bloomfield Hills
www.v2soft.com
Working with companies that already have a strong focus on diversity has been key to the success of V2Soft, a minority owned firm that provides services to a wide range of companies, including those in the automotive, health care, manufacturing, energy, advertising and marketing industries. CEO Varchasvi Shankar, who came to the U.S. in 1992 with dreams and ambition, has been supporting many minority organizations since, among them the Michigan Minority Supplier Development Council and the National Minority Supplier Development Council. He says having a diverse and dedicated workforce has been key to the success of V2Soft. Even so, the firm continues to adapt to a diverse customer base and employee base. "We believe a strong company requires a diverse set of ideas and innovation that can only be provided by a diverse workforce," says Shankar. "Having offices worldwide, we recognize and embrace the skillset, knowledge and experiences of our employees to better understand how people think, work and even communicate throughout the world. That's brought tremendous value to the organization." Shankar says doing nothing less than operating in a diverse environment is simply not acceptable. "Businesses can no longer be competitive and successful without having a diverse workforce. The demographics of customers who buy our services has changed and our workforce must reflect our customers."