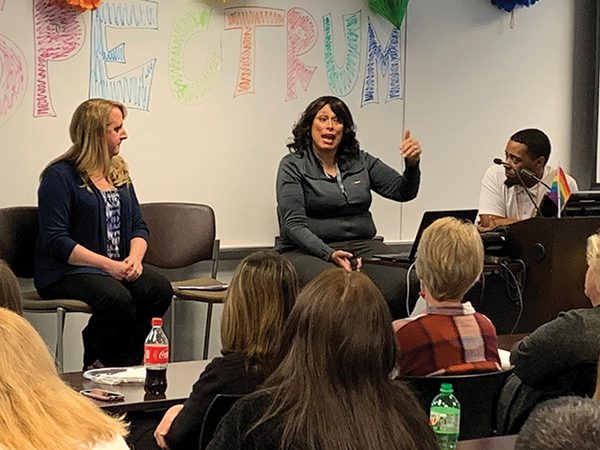 Three words, "I can't breathe," gasped on May 25, 2020, sparked what could be a diversity, equity and inclusion revolution in the workplace, and employers are either ready or way behind.
"The murder of George Floyd was an awakening for the entire world. It really gave people the ability to understand things they had never understood before, relative to the challenges people in this county face," said Darlene King, executive director, Michigan Diversity Council. "It caused people to think in retrospect about others — to have a seat at the table, living in a tech desert, not being paid equitably. It brought to light the 'E' in 'DEI,' just how equitable our intuitions are and what DEI would do."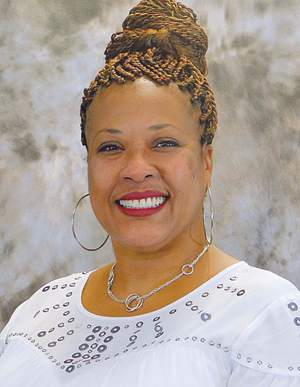 How important is DEI? Consider this: by 2025, Millennials will make up nearly 75% of the workforce and do you know what they value — a lot? Diversity, equity and inclusion.
The generation born between 1981-1996 thinks companies with a robust DEI program are more innovative and some even choose employers based on their DEI programs, according to a 2018 Deloitte Millennial Survey.
"If I'm looking at it as an organization, this is something emerging generations find important," said Gary Abernathy, vice president and Diversity, Equity and Inclusion officer at Marsh McLennan Agency. "There is an overwhelming number of people who won't join an organization if they don't feel the values. It's not just, 'check a box for compliance.' It's not only the right thing to do, but it's the smart thing to do, as well."
A recent LinkedIn article says "Diversity, Equity and Inclusion Officer" is the fastest growing executive-level job posting for the past two years. And according to a September 2022 article on Fortune.com, 71% of Standard & Poor's 500 companies have a chief diversity officer.
"Many organizations have focused on DE&I for years, specifically in the compliance areas. Then we started to see, with the murder of George Floyd, our communities are holding us accountable," said Abernathy. "Many organizations rushed to put out statements and many rushed to hire a chief diversity officer. But it's not sustainable if there's not a strategy. That's where the resurgence of DE&I has come from. It certainly is the right thing to do."
King agrees. Without strategy and cultural change, chief diversity officers have their hands tied, she said.
"Many DEI officers don't really have budgets, they're still trying to convince the leaders," King said. "Not all organizations are that way. You have some organizations that are amazing. They're looking at this work from a transformational aspect. Some are trying to figure that out because they're just checking the box."
Get started
Where to begin in the Herculean task of correcting generations of institutional bias?
"Start with data first. How do you know where you're going if you don't know where you are?" King said. "You have to have a point of reference. DEI will look different for each organization, based upon who they are. You can't look at one organization and say I'm going to mimic and copy what they do. It is important to really look at and compare yourself to yourself. Do some benchmarking and best practices. This is not a cookie cutter piece of work. This is unique."
Abernathy agrees.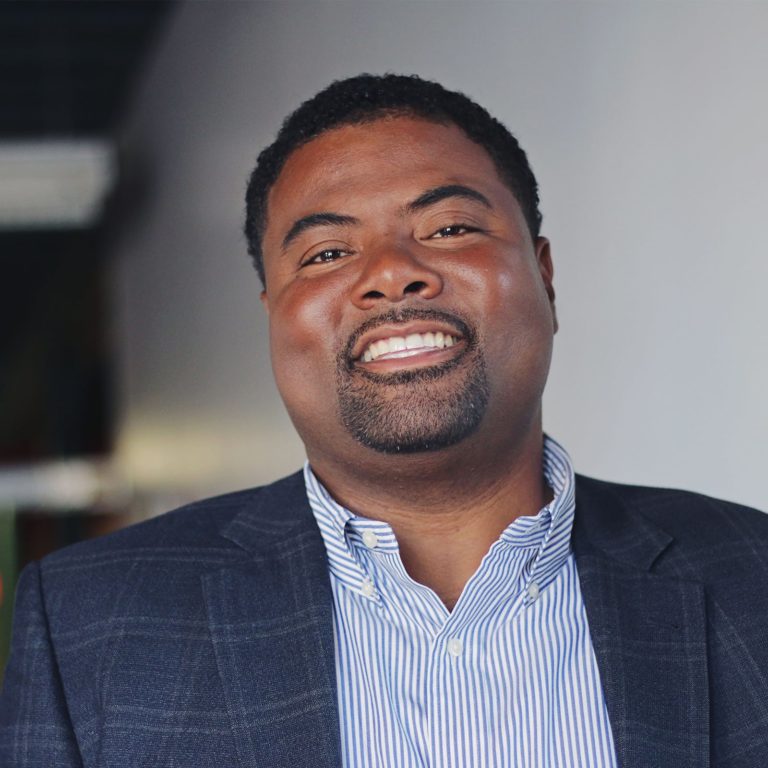 "Where do you start? There are a hundred paths to go down and they're all the right ones," he said. "Start with an assessment to understand where you are currently. Ask your team members; they'll tell you."
There are many firms and local councils that can help organizations roll out DEI programs strategically. Be sure to ask, "Why are we doing this?" and, "Are we willing to put forth the effort?" But Abernathy says, the most important thing for organizations is to start.
According to King, it is possible to start on the wrong foot.
"The wrong way to go about it is to begin cherry picking the easy things to do," King said. "Many organizations start by hiring people of color, Black and indigenous people. But if your culture doesn't support people from those communities, if you don't have initiatives, strategic plans and a culture that is inclusive, you're going to be throwing good money out the window."
One of the professions behind the times is the law. According to the American Bar Association website, "Women make up 37% of practicing attorneys, even though they account for 50.8% of the U.S. population. Men still outnumber women in equity partner positions nearly five to one. Only 4.7% of practicing attorneys are Black, with about 10% of attorneys falling into other racial minority groups. Within the legal profession since 2010, representation of individuals in minority racial and ethnic groups combined has grown just 6%, the percentage of practicing Black attorneys has increased by less than 1%, and the percentage of women attorneys has only increased 4.6%."
Yikes.
Some people in the next generation of attorneys find this unacceptable. At Wayne State University Law School, students created a campaign called, "Lawyers Look Like Me," to help promote diversity in the legal profession.
Michelle Taylor is assistant director of Scholarships and Assessment, as well as chair of the Anti-Racism Working Group at Wayne State.
"It [Lawyers Look Like Me] was a 100% student-led initiative," explained Taylor. "As staff, we supported it. We were so happy with how that turned out. The Diversity Student Council will spearhead it and it raises funds for educational events, such as speakers, conferences, competitions, etc."
While there's no one thing that will fix what is embedded in a culture, there is a financial carrot to dangle: If you want to be able to hire people in the future, DEI must be part of your conversations now.
"Organizations are beginning to understand that our world and the generations that are coming behind us are demanding diversity, equity and inclusion be an imperative instead of an option," said King. "When we think about the values system of the Millennial generation, they are an inclusive, philanthropic generation. The next generation, Gen Z, will not work for your company if there is not inclusion, because they are the most diverse generation of them all. DEI will not be able to be pushed by the wayside."