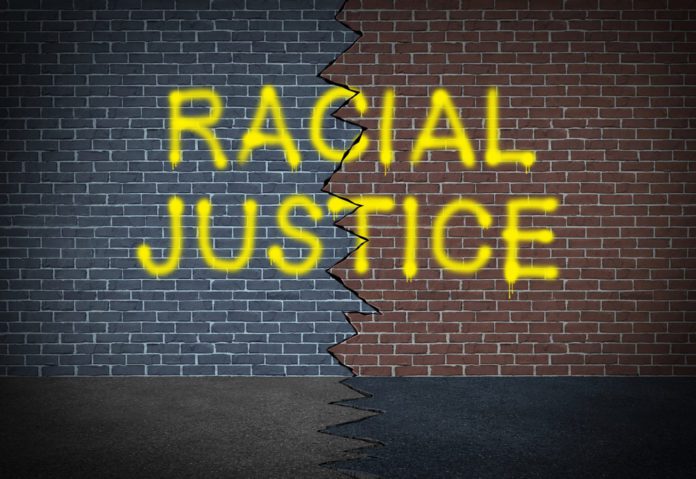 After the death of George Floyd beneath the knee of a police officer in Minneapolis back in May, Darlene King fell into a dark, dark place.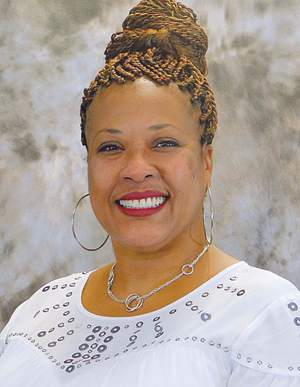 For King, it was another in a line of Black people who died at the hands of a white police officer, and it set off a string of protests around the country that are still going on.
King, for the last seven years the executive director of the Michigan Diversity Council who has been fighting the battle against systemic and institutional racism since the 1990s, was tired. And angry.
But not for long.
She let herself stay in that dark space, shutting down, for about a week. Then, she got back in the game.
"It gets overwhelming sometimes," she admitted. "Some days I wake up and think, 'I don't feel like fighting for anyone today.'"
King believes Floyd's alleged murder – the police officer has been charged, but not tried — "really opened the eyes" of Americans, who saw the nearly nine minutes that led to his death in real time, via a videotape taken by onlookers.
She thinks Americans may have finally begun to look at what systemic, institutional racism looks like. They're asking questions. What is inequality? What is equity, and what does that look like?
For a woman who spends much of her time teaching business executives and leadership teams the answers to those questions, Floyd's death – while tragic – may finally be convincing leaders to find answers to those questions.
Not all of them, but enough. King likened the fight for racial equity to walking headlong into a very stiff wind.
"When (Floyd) first happened, you saw a lot of companies putting out statements. But to be honest, some of them were doing it for optics," King said. "Because after that, what occurred, internally, or what shifted within their internal operations? Absolutely nothing.
Not about optics
"Some of them were very intentional and meant what they said about being intentional about this situation, and they were," she added. "But when that wind is still blowing, it's like, 'which direction am I going? Am I going with the wind, or am I fighting against the wind.'
King believes it wasn't about optics for a lot of businesses, who she said are "sincere about it." Companies altered policies, added racial sensitivity training, made Juneteenth a paid holiday. They are, she said, "sincere and intentional" about making change.
More: Birgit Klohs Announces Retirement from The Right Place
More: Theaters, Other Venues Can Start to Recoup Losses After State Eases COVID Restrictions
More: Wayne-Westland Gets Creative with WiFi Hot Spots, Helping Students Connect to School
Considering it's a battle that's been raging for a couple of hundred years, King isn't naïve about how fast such change will come.
"At the beginning and the end of the day, systemic and institutional racism is a societal issue … We can't change society overnight," she said. "But what we can do is knock it down brick by brick. If you're focused on your space … and if everyone begins to do what they do in their space, then the space gets larger and larger. I see that occurring. I see the places that are trying to figure it out. I see a lot of businesses that are really intentional, and are sincere about making a change."
But, she said, "At this point we should be further along than what we are."
There's a reason, of course, that the country isn't any farther along than it is in establishing racial equality: History. King said you'd think everyone would understand that, but as she speaks to business owners and in forums – she's a featured speaker in Corp! Magazine's Diversity Awareness Awards and Conference Oct. 5-8 – it becomes clear that isn't the case.
It didn't 'just happen'
King says there are people who do not believe systemic, institutional racism exists in the United States. She said people treat racism as this thing "that just happened" when in fact Black people have only been "free" in this country for about 150 years.
"The reality is racism has been a part of America's fabric since the beginning of time," said King, who has a hard time believing she has to explain that to people. "When you have 250 years of slavery in this country … What was happening during all of that time is that white people had the opportunity to create positions of power, positions of education, positions of creating systems and policies and procedures and processes that benefitted them as the people who were in power.
"So, you're looking at 250 years of slavery, but you're also looking at 35 generations of one race having the ability to create power and positions and processes and procedures that benefitted them, and benefitted them only."
King said it's only been since the Civil Rights Movement of the 1960s that Black Americans began to have a voice, and even then it came with a fight, because, she believes, there were "a lot of tactics keeping them out of positions of power … and roles to make a difference.
"I look where we are today, and I wonder, are we in 1960 or 2020?" she said. "We're still fighting. It's almost like walking into the damn wind. You've got some folks pulling to make it different, but you have other folks pushing it to keep it the same."
Progress is being made. King said she sees it when she goes into corporate board rooms to talk to CEOs, board members and senior leaders at the various businesses she helps with their diversity and inclusion efforts.
And she thinks the progress is coming because she's honest with them.
"When I have these conversations with CEOs and boards of directors about why we're here, what (racism) is and what it looks like … at that very moment is when their eyes open to say, 'Wow, I never looked at it that way,'" she said. "Sure, because you never spend any time with anyone outside of who looks like you and sounds like you who's going to shoot from the hip to tell you what it is, because the people you've spent that time with usually are your employees. Your employees aren't going to tell you 'systemic racism exists in this country!' It's not going to happen."
More progress?
It's happening more, King said, since the deaths of people like Floyd and Jacob Blake, the Kenosha, Wisc., man shot seven times in the back. Those incidents were largely caught on tape – in Floyd's case, nearly nine minutes' worth – and so provided more context and detail than did the deaths of people like Trayvon Martin, Breonna Taylor and Sandra Bland, who died in her Texas jail cell in 2015.
King believes the Floyd protests came as part of a "perfect storm," coming in an unprecedented time when, because of the pandemic, people were sitting at home and paying more attention to things than they would have been had they been allowed to be up and around.
"We had a pandemic, so everyone was already at home, glued to their televisions trying to figure out when we can go outside again, when is the pandemic going to stop," King said. "People were stationary to the point where they saw it in real time, rather than hearing it in passing on the news."
The other incidents happened out of eyeshot, so to speak. Bland died in her cell, Taylor was killed in her living room, and no one saw the actual confrontation between Martin and George Zimmerman.
"You don't know what happened prior in those incidents," King said. "With Floyd, you saw it from beginning to end. It validated all of the cries of the Black Lives Matter movement. It validated all of the conversation around inequality. It validated all of the feelings about police brutality in American toward minorities."
The protests sparked a lot of "defund the police" debate, leading some critics to say the Black community "hates all police officers." King, who grew up in a community policing environment where police officers knew all the kids in the neighborhood, knew where they were supposed to be and what they were or weren't supposed to be doing, knows that's not the case.
A few bad apples
She knows that many in the Black community have relatives who are police officers, firefighters, EMTs and first responders of all stripes. What the community does want, however, is to strip those groups of the bad ones, officers who have spotty records when it comes to brutality claims, etc.
She called the claim Blacks hate police officers "ludicrous."
"What we do hate is the fact there are people who exist in society, including some police officers, who are privileged, are prejudiced, who have positions of power and authority because they wear the blue uniform with a badge, who feel they are superior to minorities and that they can treat them in any fashion they choose to, and nothing happens to them," King said. "Those are the ones we have a problem with. The challenge is weeding out the bad officers from the good, and helping officers understand the importance of cultural competency, helping them to understand their own biases. Bias and diversity and inclusion training is not something that's been part of the police force ever, until recently.
"You have a basket full of apples, and you leave them out, and one or two are going to automatically be rotten," she added. "It doesn't mean you throw the whole basket out the door. You take the good ones out, and the bad ones you discard. And that's not just cops. That's lawyers, doctors … anyone."
So it's a battle, but it's a fight worth fighting, according to King. It's been going on for hundreds of years, and continues today. King said she draws strength for the battle by thinking about leaders like civil rights icons the late Congressman John Lewis and Martin Luther King, and about former President Barack Obama.
And she thinks about her parents, whose struggles were worse even than her own.
"Then I think about the fact that someone has to keep fighting in order to make impactful change," King said. "Is it a challenge? It is. It gets overwhelming sometimes. My biggest fight every day is to not be angry. Anger brings about all kinds of other emotions. This is emotional work. It's emotional, it's spiritual, it's psychological. It's all of that."