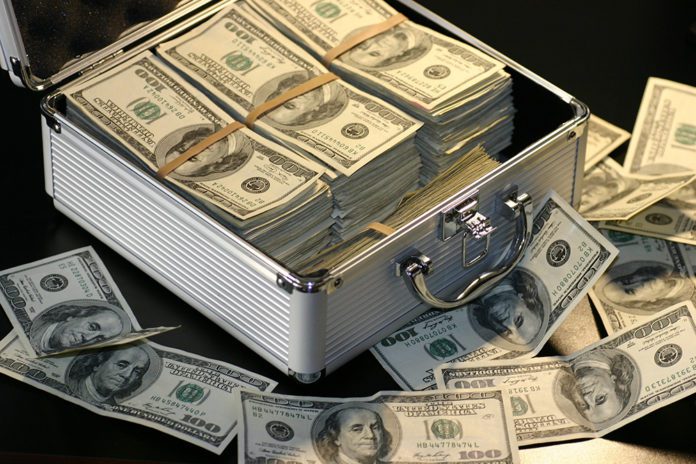 Oakland County and the state of Michigan have allocated more than $140 million in grants to help stabilize and support small businesses, residents and communities in every part of the county since the beginning of the COVID-19 pandemic.
The grants have been awarded to more than 10,000 local businesses, which employ 65,000 employees; 22 local chambers of commerce; 28 local school districts; residents having trouble making rent or mortgage payments, nonprofit entities, retailers, restaurants and communities, among others, Oakland County Executive David Coulter said.
"We have been intentional in our strategy to spread these grants throughout the county to our small businesses, schools, communities and others in the greatest need," Coulter said. "These grants are providing much needed cash at a time when so many small business owners continue to be in desperate need."
Local small businesses got an additional shot in the arm today with the announcement from the Michigan Economic Development Corp. that more than $11 million was being allocated through the Michigan Small Business Restart Grants, which range from $1,500 to $7,500. The average award was $3,700.
Grants such as that have been critical in helping businesses such as Paul Turner's Team GUTS, a Ferndale-based non-profit fitness club for young people with special needs. The pandemic has been especially problematic for his clients and their families, who are reluctant to return to the fitness club until there is a vaccine for the virus. The club is has zoom classes for participants.
"I appreciate the grant," Turner said. "We will come back once we get on the other side of this pandemic. Our mission is too important. The money will help in our resurgence. It is earmarked for the special needs community and we're very thankful we got it. For us, it's all about helping these families… Oakland County has been great to work with. They want us to succeed."
More: U.S. Added 661,000 Jobs in September, Unemployment Rate Takes a Dip
More: Under New CEO Farley, Ford Announces Leadership, Operational Changes
More: Experts: Holiday Shopping Will Start Earlier, Offer More Unique Experiences to Lure Customers
Stephanie Ames, owner of Blue Birch Outfitters in downtown Milford, was excited about her new clothing and sports business. It opened March 1.
"Just in time to shut down," Ames said.
But with the help of a grant from the county, she was able to add more inventory and get her website going during the pandemic shutdown.
"It's a great thing for the county to be able to help out like that," she said. "A lot of businesses didn't survive it."
The county has allocated all $219 million it received in federal Coronavirus Aid, Relief, and Economic Security (CARES) Act funding. Support included:
$32 million for retail stores, restaurants and personal service businesses such as salons and fitness centers.
Saving Businesses, Saving Lives" grant, which incentivized Oakland County manufacturers (23 companies to date sharing $887,000) to produce personal protective equipment for health care workers, hospitals and first responders.
Oakland County ($10 million) partnered with Automation Alley to bring advanced manufacturing technologies to small and medium businesses to improve the region's agility and ability to respond to future disruptions such as COVID-19. Oakland and Macomb county-based manufacturers interested in applying for the Personal Protective Equipment Resilience Grant Program can find more information and a link to the application here.
$28 million to help 28 public school districts recover some of the unexpected costs incurred preparing for in school or remote student learning.
15,000 Oakland Together COVID-19 safety kits were distributed, which included facemasks, no-touch thermometers, gloves and sanitizer to give small businesses, faith-based and nonprofit organizations essential materials for reopening.
$30 million for cities, townships, and villages to help with unbudgeted costs from the pandemic
$2 million to hire 60 school nurses to help districts develop strategies to prepare for the safe return of students, faculty and staff to the classroom or for virtual learning.
$10 million fund to support 84 non-profit organizations, with grants ranging from $4,000 to $500,000.
$8.1 million for the Rent, Mortgage & Utility Relief Program to assist eligible county residents who have fallen behind on their rent, mortgage or utility payments because of a lost job or other income reduction with a one-time grant of up to $15,000 per household.
$2 million to assist museums and cultural institutions.
$1 million in emergency aid for veterans, service members and eligible family members affected by the coronavirus for health, economic and financial hardships resulting from the COVID-19 pandemic. It is comprised of $250,000 in COVID-19 emergency assistance.