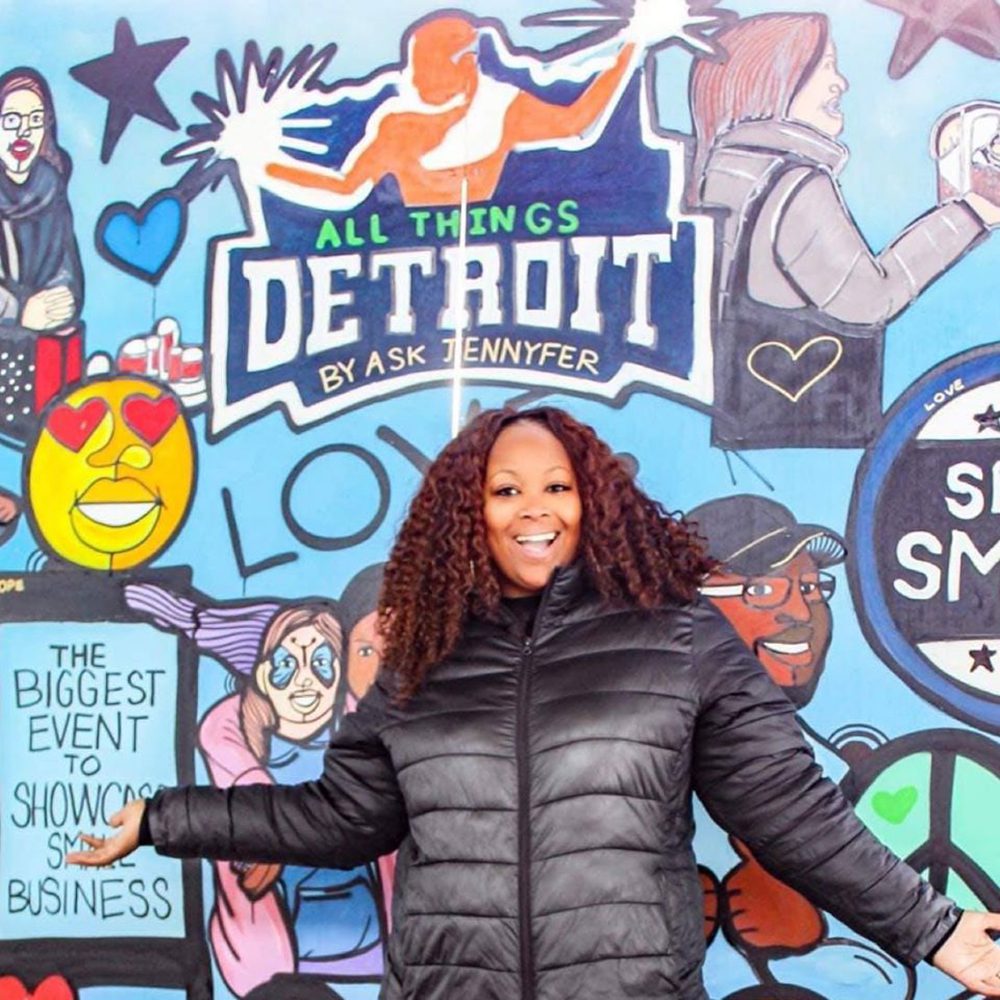 Headlines started saying it only for the past few weeks, but it is something some Black entrepreneurs already knew: "Coronavirus is hitting Black Business Owners Hardest," according to newspapers such as the New York Times and the Detroit Free Press.
Metro Detroit Black-owned businesses such as consultants Ask Jennyfer and Raymond Whittaker Design say they have struggled during the coronavirus quarantine in physical, financial and emotional ways. As a result, they are looking at the way they work, how they operate their businesses and the way they focus on their own wellness during this time as well as into the future.
Longstanding issues around racial justice, financial equality and overall opportunity for Black entrepreneurs is nothing new. But with the hard hits of the coronavirus quarantines as well as protests as a result of the death of several Black men and women who were unarmed has taken successful Black-owned enterprises and put them at risk in a variety of ways.
Here are two stories of Black entrepreneurs and how they experienced the coronavirus pandemic, how their businesses did during those hardest weeks and their overall hope for the future of their companies as well as their friends, family and communities.
Ask Jennyfer
Established in 2012, Ask Jennyfer is a Detroit-based consulting, event-planning and brand-marketing firm that specializes in supporting small businesses. The agency, run by founder Jennyfer Crawford, offers one-on-one consulting, brand advising and coaching services for entrepreneurs aimed at developing the strategies necessary to ensure their continued growth and the success of their small businesses.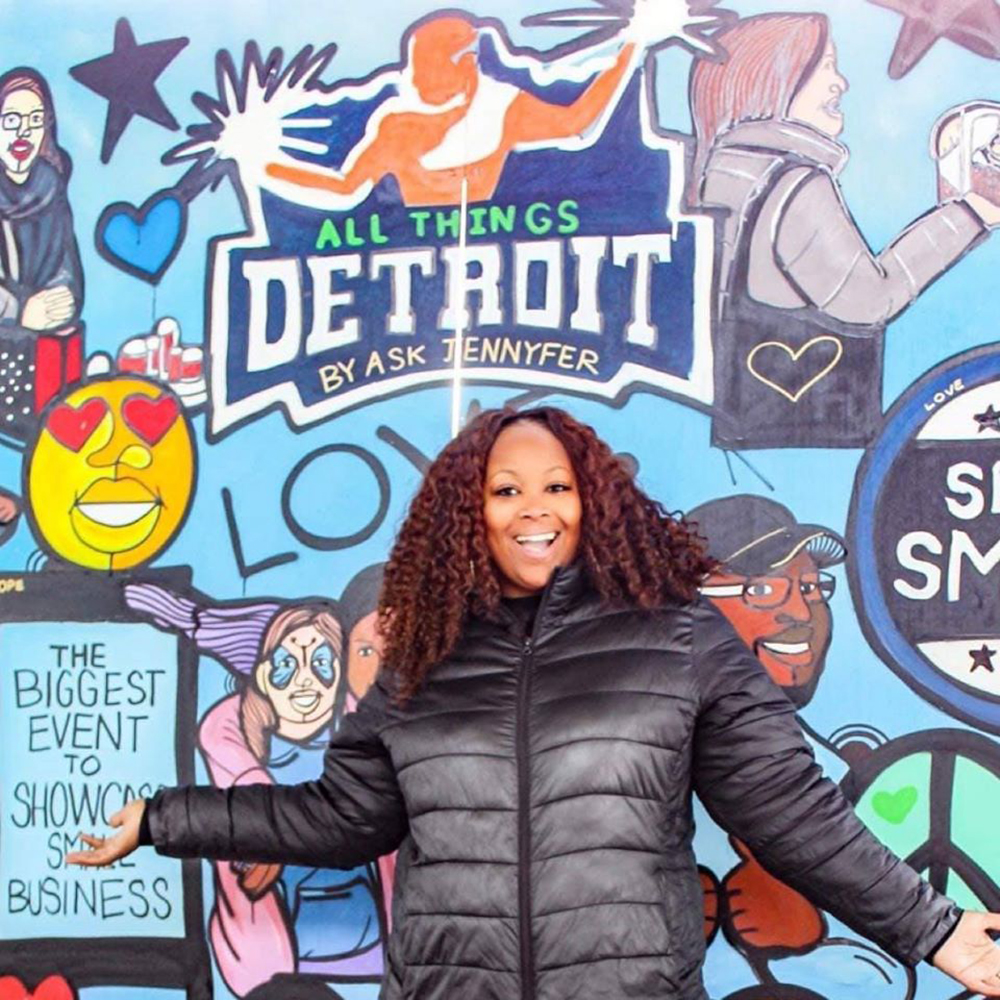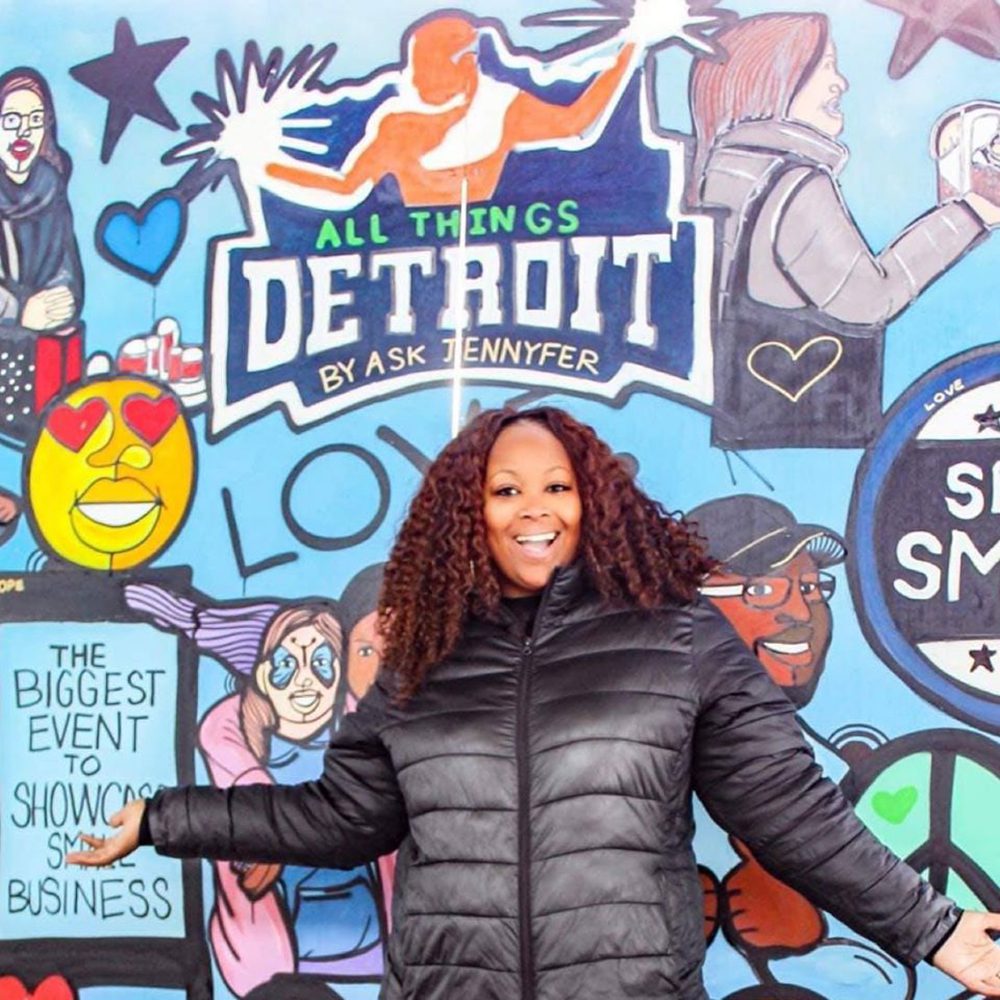 Crawford said 2020 was going to be a huge year for her business, especially in terms of her event planning. She had created a national holiday for her small-business events, known as All Things Detroit, and she was working with new clients to bring events into other states in addition to her work in Detroit and Michigan.
The longtime entrepreneur said she noticed retailers and related businesses were struggling early in the year. But Crawford said she knew that not everyone was going to shop online so she was hopeful for her event work to help with that cause. Then, the coronavirus hit and everything seemed to shut down. Moreover, she had to cancel most of her events and lost money on promotion of these events. Face-to-face connect is key not only to what she does but who she is as a business owner, consultant and person.
"I was really worried at the beginning – my busiess was over at that point," Crawford said. "People were sick and dying. Everything was canceled – my events as well as things like basketball and baseball. For three weeks, I just sat in shock and stayed in."
Those days were heavy, Crawford said, because Black people seemed to be hit hardest by the coronavirus. Emotionally, she was struggling as well as financially, wondering what might happen if she could go back to work. Moreover, with the protests and racial-justice issues, she knew as a Black woman she would have to work even harder to get her life and business back in order.
"Work is completely different now. I don't know if it will ever be the same," Crawford admitted. "If you cannot touch products, feel them, see the item on or smell its scent, then how can we sell things? I knew we had to be innovative – we could figure it out."
That change occurred on June 1. That is when Crawford put on her walking shoes and got outside for a four-mile walk down to Detroit's riverfront. That exercise gave her hope, got her thinking and put her in the mindset to get innovative. She saw some work open up with the Downtown Detroit Partnership, who work with Crawford on their park-based markets.
This past Friday, Crawford held her first all Black business market at Detroit's Cadillac Square. The crowd was small but mighty, buying out several vendors, Crawford said. People wore marks and stayed socially distant. If a vendor needed an item delivered to someone curbside, Crawford helped them either deliver it or stayed at their booth. It was a victory in so many senses, she said.
"It made me feel so good about the future," Crawford said, and she is looking forward to many more weekend markets at Beacon Park and Cadillac Square as well as All Things Detroit in 2021.
Equity lens
Elizabeth Whittaker-Walker is the principal at Raymond Whittaker Design, a leadership development, facilitation and strategic planning firm. Her expertise is helping organizations of all sizes look at how they work, manage and lead people and customers through an equity lens, Whittaker-Walker said.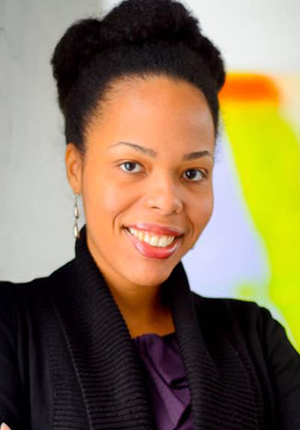 Whittaker-Walker said her business had "a great year on deck" as they were booked through spring and into summer with schools are other businesses for training and coaching. Then, when coronavirus hit, everything was either canceled or postponed. The impact was immediate, she noted.
Then, when protests began around the nation and in Metro Detroit after the death of George Floyd, Whittaker-Walker said she noticed an influx of emails and information requests for her insights – but many of these came as a casual ask or a request for free resources. That was painful for a variety of reasons, she said.
"These are the vestages that resulted from forced Black labor," Whittaker-Walker said. "Being asked for additional labor without compensation? That was difficult to hear."
However, her expertise as well as her comfort with virtual events is proving to be a solution to this and other issues as a result of coronavirus.
"Even during the toughest moments, I have a lot of experience in training and leadership development in a virtual space, and we've helped clients pivot from in-person (events or training) to virtual," Whittaker-Walker said, noting that businesses can do staff retreats and other kinds of important training with her via Zoom and the like.
She also has a strong expertise in Diversity, Equality and Inclusion, so she can help with equity-centered leadership training, one-on-one coaching and organizational strategy in these all-important topics.
However, doing the work comes against a backdrop of worrying about her family, friends and community. "It's a lot," she admitted, "when you don't want your son playing outside or your husband going for a jog."
These are things business people or anyone shouldn't have to worry or think about while doing their job. "Yet, we do," Whittaker-Walker said.
As a result, Whittaker-Walker said she has been focusing on self-care, creating safe spaces for her family and supporting the people she loves.
"I refuse to let fear lead," Whittaker-Walker said. "I know that I am not alone. I know there is always power in people."