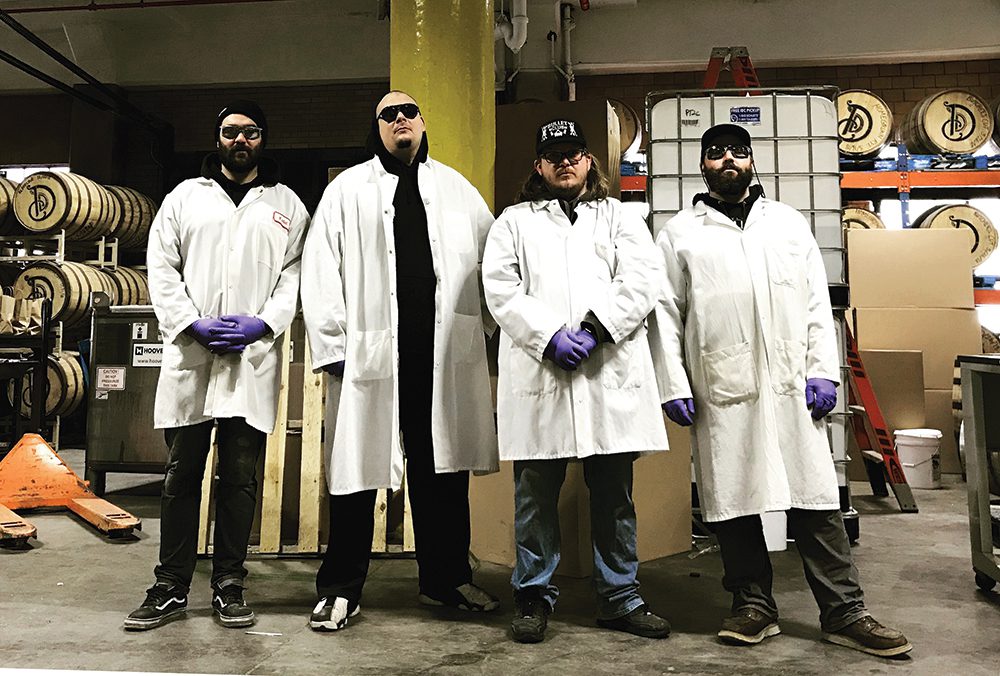 When 2020 first started, businesses were optimistic about a booming economy and going about their business as usual.
Breweries made beer. Car companies made cars. And dozens of other industries did what they did best. Until …
The coronavirus reared its ugly head.
As the disease spread, states all over the country began imposing stay-at-home orders, shutting down all but the most essential businesses. It went on for months, until only recently when the virus began to slow and economies began re-engaging.
In the intervening weeks, though, a desperate need for personal protection equipment (PPE) rose faster than the COVID-19 spread. Not enough PPE was available on the open market, and states and — more importantly — hospitals were clamoring for more.
So, businesses did what they always do: they stepped up. Many businesses made the all-important pivot to help provide what was needed by frontline workers, by states and by companies.
While acknowledging we aren't going to catch every business that made similar pivots, Corp! Magazine is recognizing the ones whose stories we can tell, while offering a special shout-out to all the ones whose stories we can't.
Here are some pivoters:
Bluestone Executive Communications
While the COVID-19 shutdown threatened companies across the country, it posed a special challenge to Birmingham-based Bluestone Executive Communications, which provides large-group communications training programs and premier executive coaching for CEOs, CFOs and company presidents across metro-Detroit and far beyond.
Luckily, the company's leader quickly realized a chapter from her professional past would spell salvation for the firm's future.
"We're the voice whispering in the ear of some of the region's most prominent business leaders, providing coaching to help them communicate with impact in critical situations like media interviews, earnings calls, employee town halls and important speeches" said Christina McKenna, founder and president of Bluestone Executive Communications. "But because of the sensitive nature of our services, all our client engagements had always been face-to-face, something COVID-19 made impossible overnight."
More: Businesses, Groups Do What It Takes to Fight COVID-19 Pandemic
More: Appeals Court Delays Order, Forces Gyms to Remain Closed
More: Panel: CEOs Who Lead 'Difficult Conversations' Could Move Racial Bias Needle
McKenna, whose team includes about a dozen professional coaches and AV crews, said in the past she had been reluctant to offer client sessions via Zoom or other digital technology, because she feared meaning would be lost over the air waves.
McKenna, who holds a master's degree in journalism from Columbia University, began her news career working overnights for WDIV-TV in Detroit, before moving on to stations in Richmond, Seattle and Boston.
"I was dreading the idea of staring into a camera and speaking to someone I couldn't see," said McKenna. "But once I realized I'd done that very thing for years, I knew exactly how to overhaul our programs to connect with a digital audience and we did so immediately."
Clients, so far, are loving the new service. "I found the virtual coaching session to be extremely impactful," said one client who heads quality for a local manufacturing company. "I was surprised how quickly we forgot we were miles apart and just got to work and, in my case, with great results."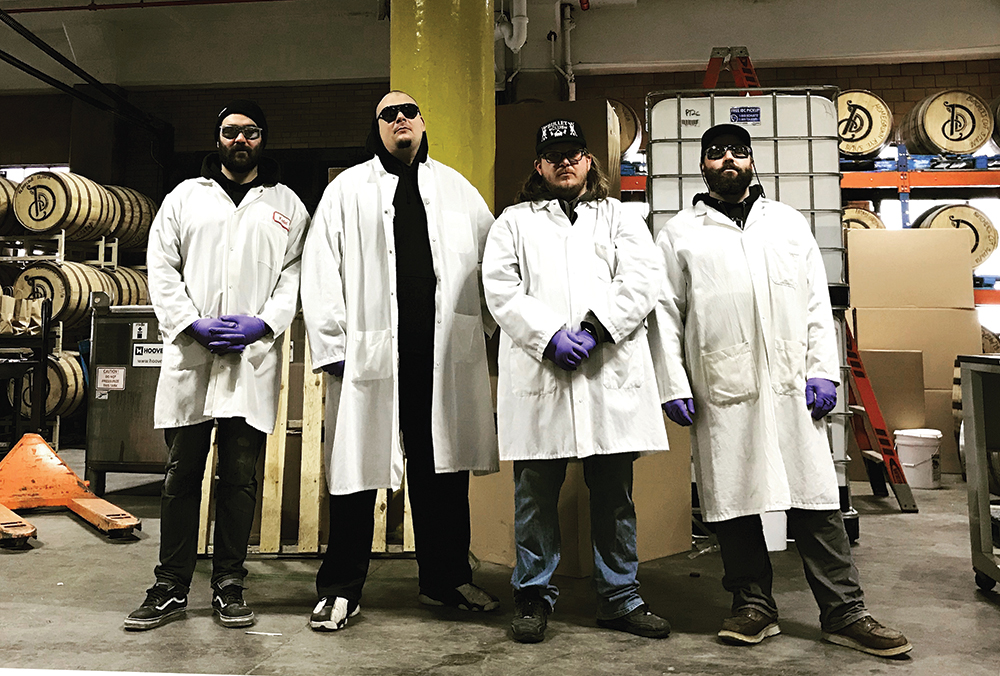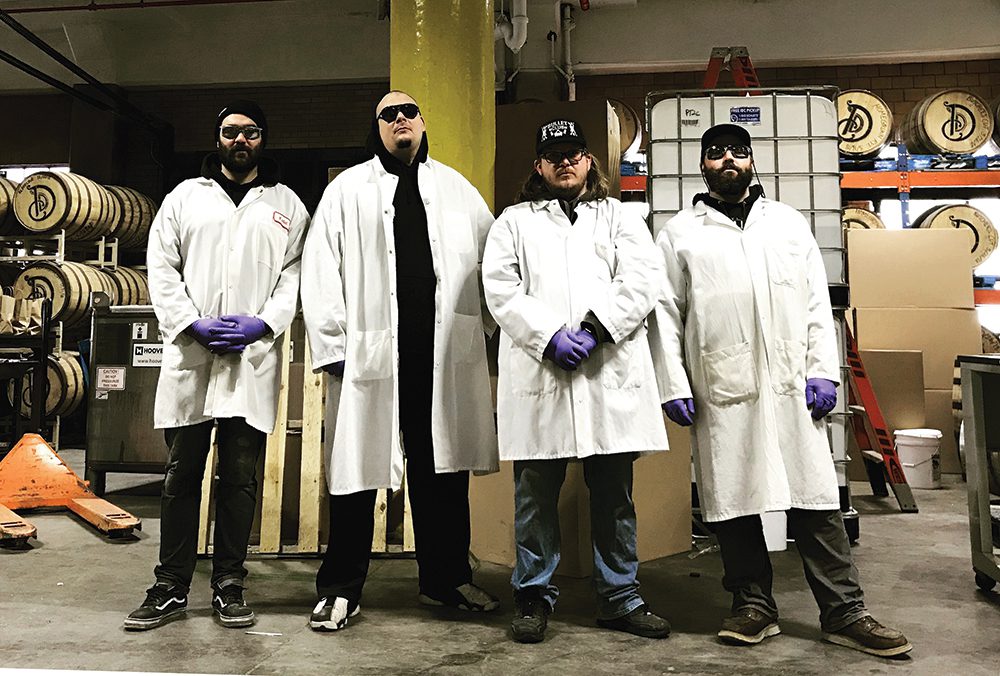 Detroit City Distillery
When life hands you lemons, as the old saying goes, you make lemonade. In that same spirit, Detroit City Distillery is taking its raw ingredients and making … hand sanitizer and specialty bourbon.
The independent craft distiller of small-batch artisanal whiskey, gin and vodka announced Tuesday the release of a special limited-edition, four-grain bourbon for what it called "an extraordinary time" in Michigan: Shutdown Single Barrel Bourbon.
Customers can purchase bottles online for $70 each and schedule a time for curbside pick-up. Each bottle comes with a complimentary four-ounce bottle of DCD hand sanitizer. Customers can add additional spirits and merchandise to their order and must be 21 and over to buy alcohol.
"If this crisis has taught us anything, we should live every second of our lives to the fullest, and that means drinking the good stuff now," Michael Forsyth, co-owner of Detroit City Distillery said. "This is a bourbon we started over two years ago that we've been aging and saving for a special occasion. If this isn't it, we don't know what is."
Shutdown Single Barrel Bourbon is a blend of four different Michigan grains, with a mash bill of 58 percent corn, 23 percent rye, 10 percent malted barley and 9 percent wheat. Forsyth describes this creation as "a big, bold bourbon with a robust nose, with the classic notes of caramel, leather, toasted oak and a hint of blackberry."
He noted that the big barley bill brings out a depth of flavor accentuated by notes of pecans, butterscotch and coffee. It finishes with a good long burn, with its signature rye spice, with notes of pink peppercorn and burnt orange peel.
Forsyth also said its hand-sanitizer production, which began March 20, has kept the distillery "incredibly busy." To date, DCD has supplied more than 15,000 gallons of hand sanitizer to those battling COVID-19.
"It's been an incredibly hard time to be a small-business owner," added Forsyth. "The silver lining in all of this is, we've been able to help thousands of Michiganders serving on the front line by shifting our operations. We were called to step up and we did. That's the Detroit way."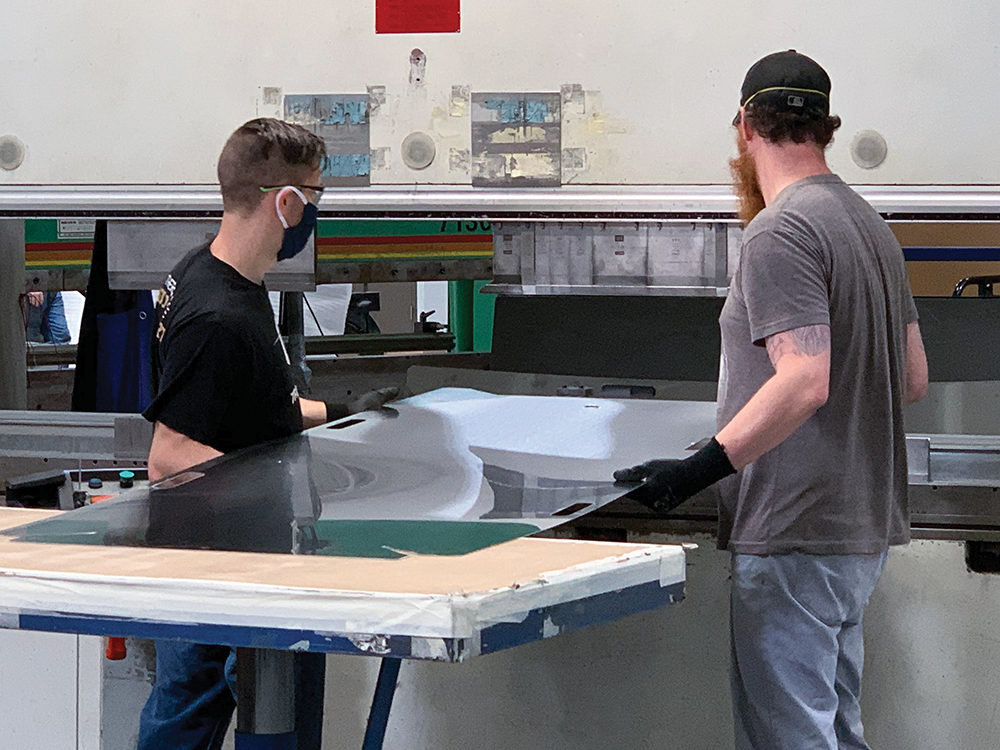 Mopec
Mopec is best-known for providing American-made medical equipment and laboratory products to the pathology, histology, necropsy, autopsy and mortuary industries.
But as the COVID-19 pandemic spread through the United States, the team at Madison Heights-based Mopec recognized that there was a shortage of a critical product in the fight against COVID-19: body bags.
Emergency response organizations, funeral homes, medical examiner's offices, hospitals and morgues across the country were quickly depleting stocks due to the unfortunate demand. Body bags are necessary PPE for both healthcare and death care workers, as they allow for workers to be protected from possible contagions, as well as providing the decedents with dignity.
Mopec shifted its focus and began working around the clock to identify companies who could shift their production capabilities to begin producing this unfortunately essential product. Through partnerships with vinyl and polyethylene manufacturers around the United States, Mopec was able to scale production of seven different CDC-compliant body bags that meet the specific needs of the pandemic.
"It was our highest hope that communities would not need additional body bags throughout this crisis, but we also recognized quickly the need to be prepared," said Jay Troger, CEO of Mopec. "We hope that, when the COVID-19 crisis subsides, all in the industry examine their resources to ensure they are prepared for future events. Planning in advance will help prevent future shortages and will allow them to better care for their communities."
Founded in 1992, Mopec solutions are among the very best, as demonstrated by the vast number of installations in America's top healthcare institutions and facilities. The company's reputation, which continues to grow worldwide, is built on decades of superior customer service, specializing in consultation and customization.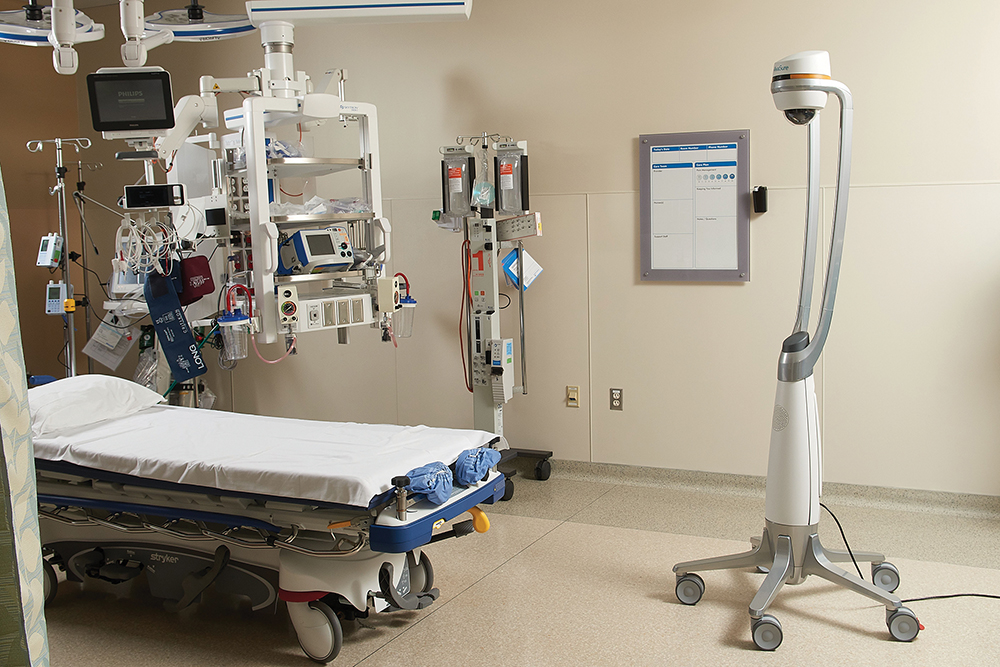 AvaSure
AvaSure is a Belmont-based company that specializes in continuous care audiovisual monitoring — a unique branch of telehealth.
AvaSure's technology has looked beyond personal protective equipment, as hospitals think about ways to better protect nurses and patients in an infectious environment such as COVID-19. The organization has even provided free licenses of their technology to hospitals, in order to keep up with the demand.
Throughout the pandemic, hospital systems across the country have utilized the system to ensure reduced caregiver encounters with infected patients, slowed the burn rate of scarce PPE and improved communication among caregivers, patients and families.
KMS Designs, Inc.
Before the COVID-19 pandemic hit, the folks at KMS Designs, Inc., were focused on the manufacturing and distribution of the company's award-winning TheEcoDryer.
Since KMS was blocked from sending inventory through Amazon, that part of the business came to a sudden halt. As it turns out, the supplier of storage bags for KMS Designs' TheEcoDryer is also a medical supplier of personal protection equipment.
After an urgent email, that supplier became an immediate connection for masks, and KMS began contacting its largest customers to let them know they'd have a supply of masks.
"It has evolved from there," said KMS President Karen Smoots. "Since we had a reliable supply chain, we could not just sit back and do nothing, so we started supplying masks to hundreds of thousands."
Smoots said the company's short-term future will certainly include continuing to supply masks. But KMS will also focus on its TheEcoDryer school project and its partnership with Consumers Energy, which provides dryers to K-5 elementary schools across Michigan, so that children can have dry gloves at school. Smoots pointed out KMS Designs has supplied some three-quarters of schools in the state and hopes to finish remaining schools over the next two years.
"Now more than ever, antimicrobial protection and clean hands will be of utmost importance in schools," Smoots said. Our dryer … provides an added layer of protection this fall when students return to school."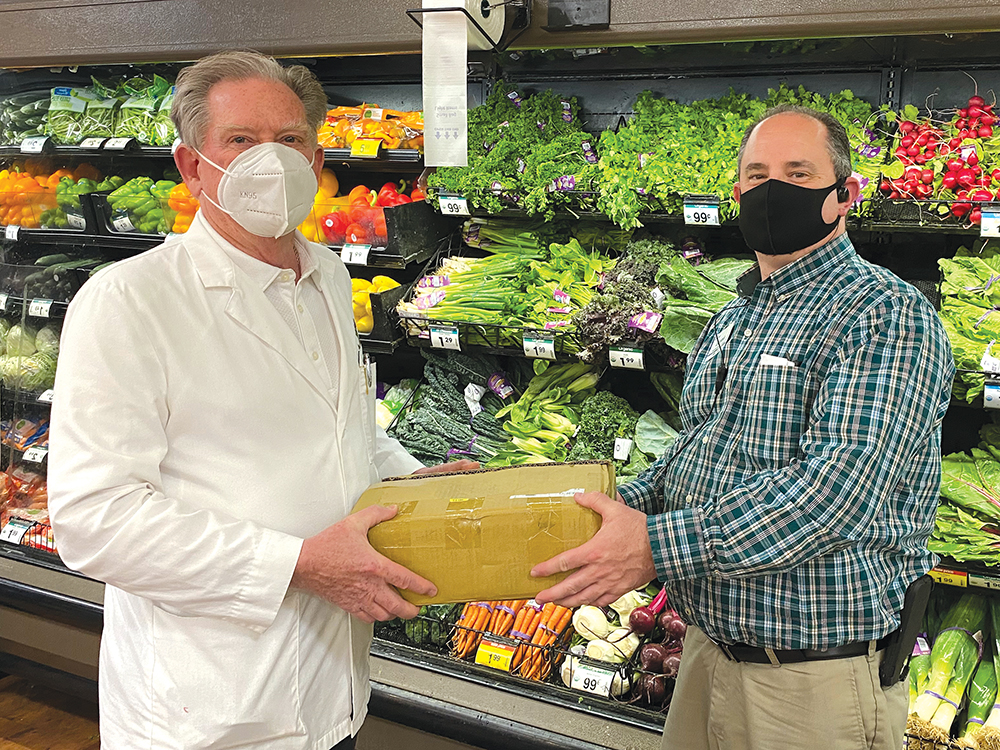 Munro & Associates
During this challenging time, Munro & Associates, which helps companies reduce time-to-market, research & development, engineering and manufacturing costs, has partnered with Cypress River Advisors to help hospitals, nursing homes and communities get much-needed PPE and related equipment to help protect frontline workers for free.
Cypress River Advisors is in turn working with hospitals, nursing homes and communities-in-need to get the PPE. Cypress River Advisors has organized a group of companies and concerned citizens across the U.S., Japan and Taiwan to help essential workers around the world.
Cypress River Advisors co-founder Jason Wang praised the involvement of Munro & Associates CEO Sandy Munro.
"Essential workers are the lifeblood of America, but they don't need our praise … they need our support," said Jason Wang, partner and co-founder of Cypress River Advisors. "On behalf of the global team at Cypress River Advisors, the creative engineers at giveneed.org and the Taiwan manufacturing team, we're producing emergency face shields for free for America's essential workers. We are blessed to have our good friend Sandy Munro distributing it to the people of Michigan."
Munro is encouraging others to pay it forward to those who are risking their lives amidst the COVID-19 pandemic. After witnessing a positive event that occurred after giving back to a cashier at a local store, Munro began sharing his story, via his popular YouTube channel (55.4K subscribers / 4,667,042 views since March 4, 2020), and offering others an idea for one way they can pay it forward.
Munro paid for groceries totaling $19.01 and told the cashier to keep the change. He said the next three people behind him in line thought it was a good idea and did the same. In his YouTube message, Munro urged others to do it, as well.
"Maybe this is something that should catch on," Munro said. "Why don't we all just let the people behind the counter keep the change, a little tip to say 'Thank you' in this nasty time."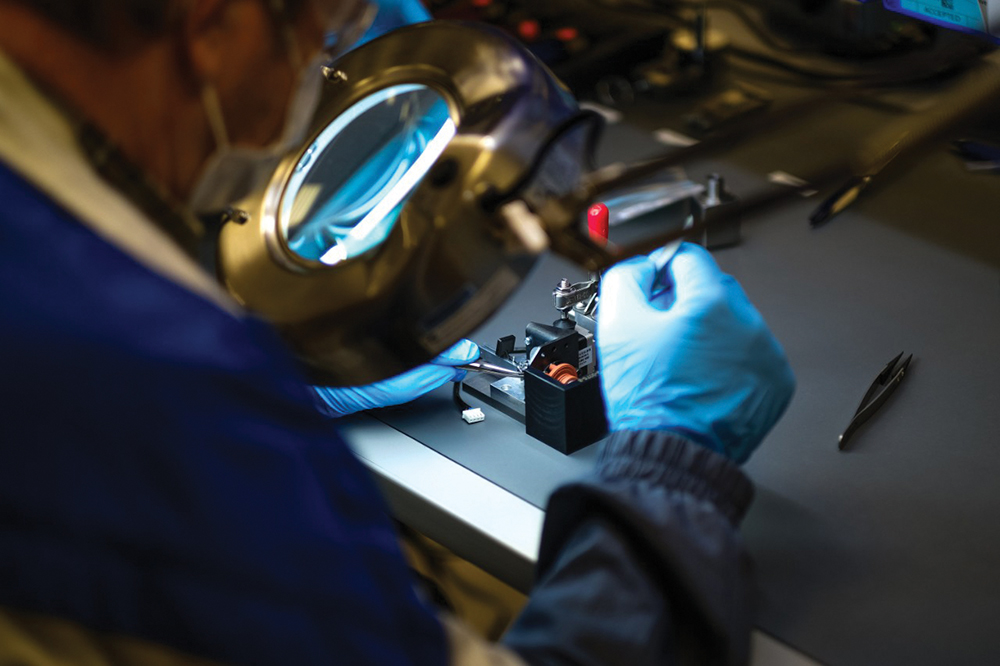 General Motors
COVID-19 has impacted the world in ways nobody has ever experienced, but in the face of such a great challenge, so many have stepped up to fight this pandemic.
A release posted to its website pointed out that, since March 20, GM teams across manufacturing, engineering, purchasing, legal and more have been working together with Ventec Life Systems to create and implement a plan to manufacture ventilators, the first of which arrived at hospitals in Chicago on April 17 — just a month after the project launched.
Innovators across the company have also found ways to quickly convert tools and supplies to deliver masks, gowns, face shields and aerosol boxes to medical workers.
Many of these projects started as grassroots efforts led by employees hand-building equipment, with GM and suppliers then applying scale and manufacturing capability to greatly expand the impact.
"It's amazing how much our employees have accomplished in such a short time," said Mark Reuss, GM president. "People from all corners of the company have really stepped up to help and to lend their talents, time and energy to battle coronavirus."
The efforts landed GM CEO Mary Barra on Fortune's list of Heroes of the Pandemic.
"Barra stood fast in the face of criticism from the president and reaped the benefits: on April 8, the U.S. Department of Health and Human Services awarded GM a $489 million contract to deliver 30,000 ventilators by the end of August," the magazine wrote.
Detroit Pistons
The Detroit Pistons organization and owner Tom Gores have supported metro Detroit during the COVID-19 crisis in a variety of ways.
They've purchased and delivered 100,000 PPE masks for deployment and use by the City of Detroit and, partnering with Brooklyn Nets owner Joe Tsai, delivered an additional 350,000 pieces of PPE, treated frontline workers in the city of Detroit to a free breakfast at participating McDonald's restaurants throughout the month of May, delivered 15,000 PPE ICU gowns donated by the Cleveland Clinic to Henry Ford Health System, and donated $250,000 to the Community Foundation of Southeast Michigan's COVID-19 health fund, in connection with the release of a video tribute to honor doctors, nurses and health care professionals.
"First responders and workers on the front lines are keeping our community safe and helping Detroit move forward during this crisis," said Detroit Pistons owner Tom Gores. "Their commitment in the face of adversity is inspiring and we are grateful for everything they do."
The organization also partnered with the state of Michigan and city of Detroit on public service announcements asking for medical volunteers to help in Michigan and encouraging citizens to stay home and stay safe.
Additionally, in conjunction with Wayne County and corporate partners, the organization made a $375,000 funding grant to Forgotten Harvest and has made the new Henry Ford Detroit Pistons Performance Center available to state government officials as a place to house health care professionals or COVID-19 patients, if designated.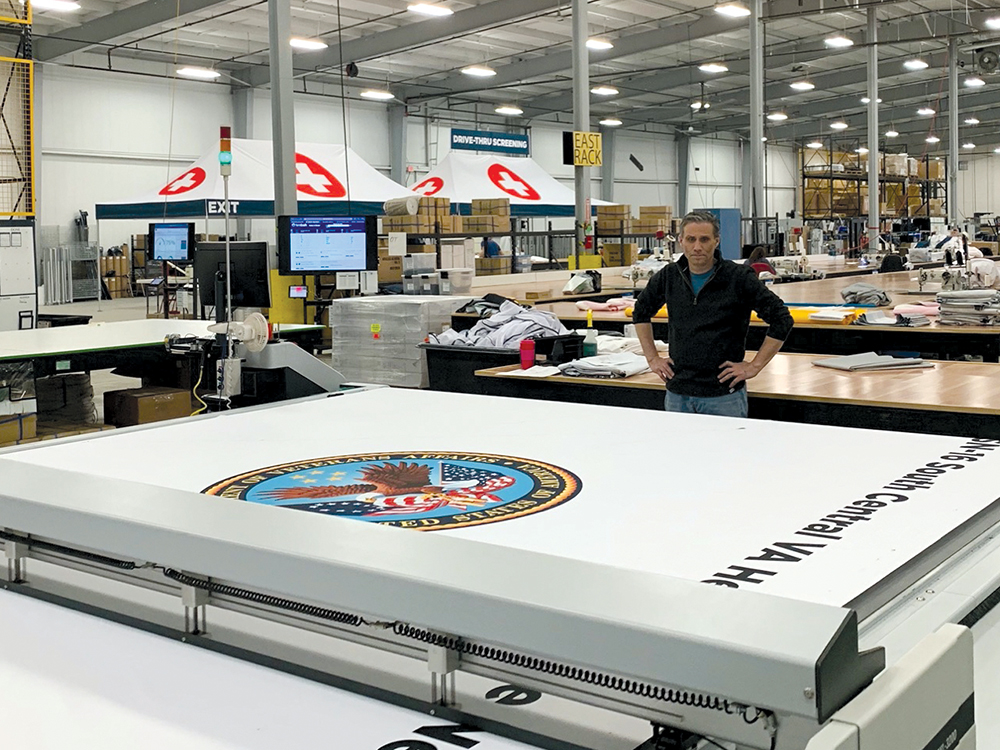 TentCraft
TentCraft, a 13-year-old Traverse City, Mich., company, was going about its business selling custom pop-up tents, event structures and signage/experiential manufacturing.
Then the coronavirus hit and stay-at-home orders throughout the state severely curtailed outdoor activities for a lengthy period of time.
So, TentCraft and its 70 employees did the only thing they could do: pivoted.
"We made the pivot to medical tents for triage, screening and other in-the-field applications," the company said. "Our event business was eliminated almost overnight, but there was a need for quick-deploy emergency shelters."
Eventually, the company will pivot back, and officials are encouraged by year-over-year revenue projections.
"We're ahead of where we were last year, despite our core business being wiped out," they said. "We realized there are more opportunities to pivot and, a year from now, we may be a very different business with many new products and brands."
Protect the Line
Protect the Line was started by the additive manufacturing company FAMAero, focused on the aerospace industry. The initiative soon expanded to include five other companies — a 3D printing firm, a chiropractor, a marketing company, nonprofit, and energy.
PTL provides face masks, bands and shields to any who need PPE. This is done through donation or they can be ordered at protecttheline.org.
"The system is broken," PTL officials said in a questionnaire to Corp! Magazine. "There's a gap between suppliers and people who are directly fighting the pandemic. We're building a bridge to connect them with the PPE they desperately need. They're protecting us. We're protecting them.
"Essential workers are putting their lives at risk every day, often with organizations that can't or won't supply them with lifesaving personal protective equipment," they added. "We're here to provide that equipment, improve PPE designs, and change the system. We're here to protect the line."
PTL consists of small businesses that came together to "do what bureaucracy can't," officials said. "We aren't just providing personal protection equipment (PPE). We're changing the system."
The Protect the Line Initiative includes:
• FAMAero – https://famaero.com/
• 8THIRTYFOUR Integrated Communications – www.834design.com
• MK Advisors – https://mkadvisors.org/
• Rumph Chiropractic – https://www.rumphchiropractic.com/
• The Last Kilometer -https://www.thelastkm.org/
PTL is now changing direction to supply back-to-work kits and supplies to those who are opening back up, but they'll also continue to provide PPE and adapt the product line based on need.