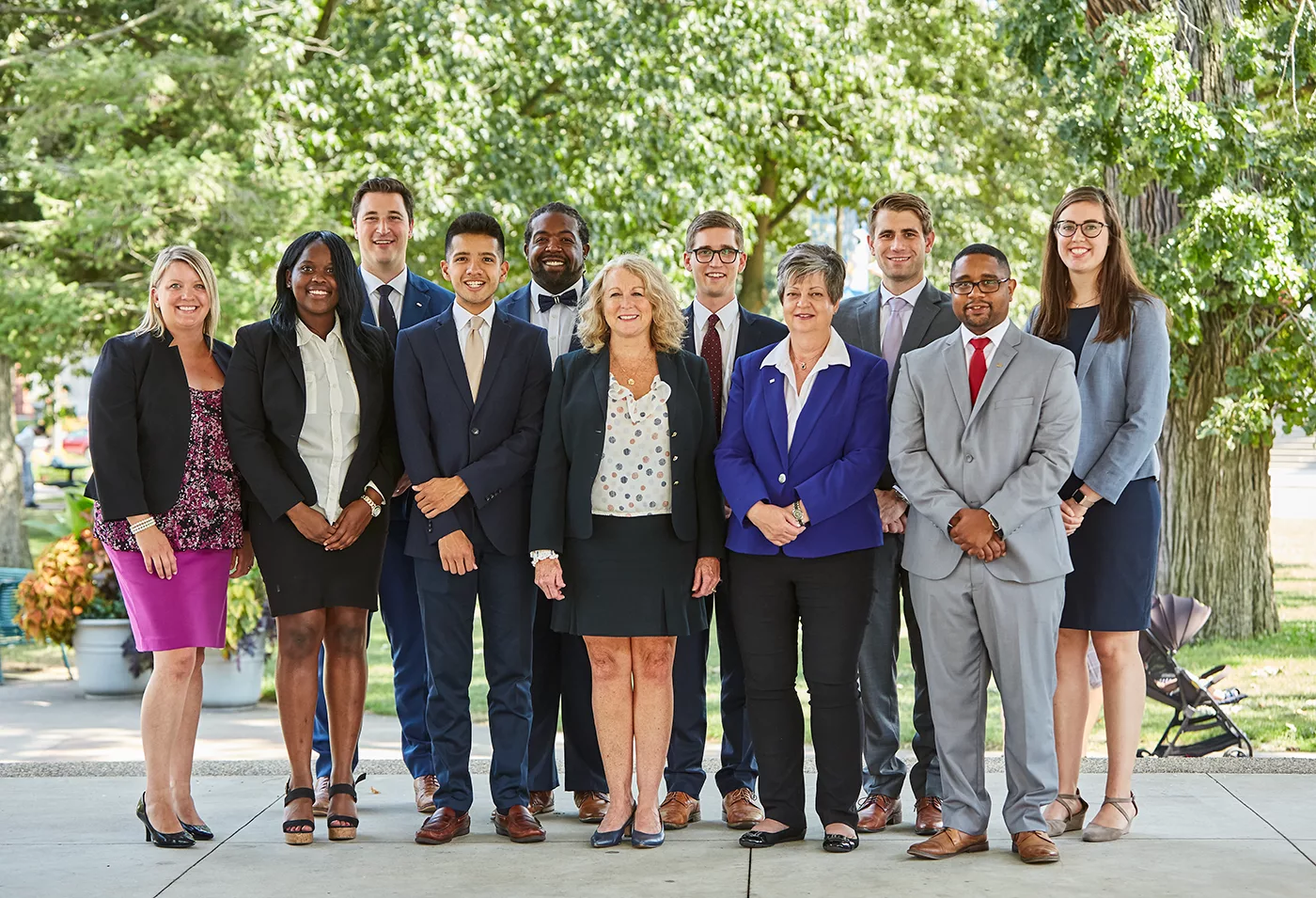 In an era when the racial environment in the United States is at the forefront following high-profile deaths of George Floyd, Jerome Baker and Breonna Taylor, pressure to effect change has been high the last few months.
And many businesses are starting to answer that call, creating new – or improving existing – diversity and inclusion programs within their companies in an effort to battle systemic and institutional racism.
Darlene King, executive director of the Michigan Diversity Council, spends a great deal of her time talking to business owners about that very topic, helping to train them on how to improve the culture within their organizations.
"When I have these conversations with CEOs and boards of directors about why we're here, what (racism) is and what it looks like … at that very moment is when their eyes open to say, 'Wow, I never looked at it that way,'" she said. "The movement around diversity, equity and inclusion in this country, whether you get it from your organization … I think the education of diversity and conversations in this country has helped open people's eyes."
At the Corp! Magazine Diversity Awards and Conference, set to happen Oct. 5-8, more than 60 companies and individuals who are leading the way are being honored for their efforts at diversity and inclusion in three categories.
Diversity Focused Companies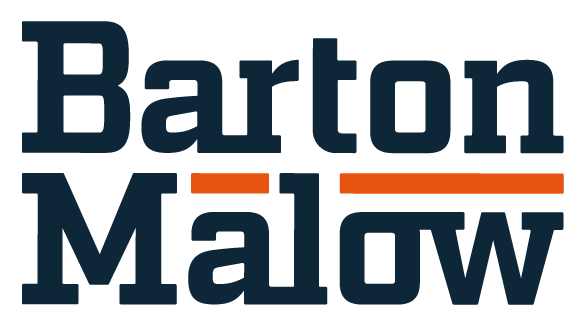 Barton Malow
The Barton Malow Family of Companies is comprised of four entities and five partner firms across North America. With more than 2,200 team members and 15 offices, its 100% employee-owned enterprise is on a mission to transform the construction industry through innovation and increased efficiencies in the building process.
Barton Malow continuously strives to become a more diverse and inclusive organization. In order to do so, a Diversity + Inclusion Community was formed at Barton Malow to spearhead these efforts. This community serves as a steering group, which sets and communicates overall objectives.
Internally, efforts to promote diversity include celebrating diversity and inclusion monthly; a New Hire Ambassador Program designed to welcome new team members; D&I conversations; and Team Member Network Groups.
CEO Ryan Maibach said diversity has made Barton Malow "a stronger enterprise and better able to lead our industry and serve the communities we work in."
"Our commitment to diversity has led to regular community outreach and informationals forums to help inform companies about our projects and bidding opportunities, hosting contractor roundtables, and programs like Barton Malow Boot Camp, an employer led pre-apprenticeship program," Maibach said. "In addition, our commitment to diversity has allowed for us to put a greater emphasis on inclusion for our team members and better support each team member's growth. This has been an integral part of the Barton Malow culture."
To put it simply, Maibach pointed out, the focus on diversity is "the right thing to do."
"It's not just an important thing to do for business, but the right thing to do for people," he said. "Which is why we emphasize the need for both diversity and inclusion in the workplace. We want our team members to be included and have a sense of belonging when they come to work, which is why we've intentionally created programs to help new hires connect with existing team members, to celebrate the unique backgrounds of the people that make up our organization, and to give opportunities for team members to connect with others who share a common purpose or interest."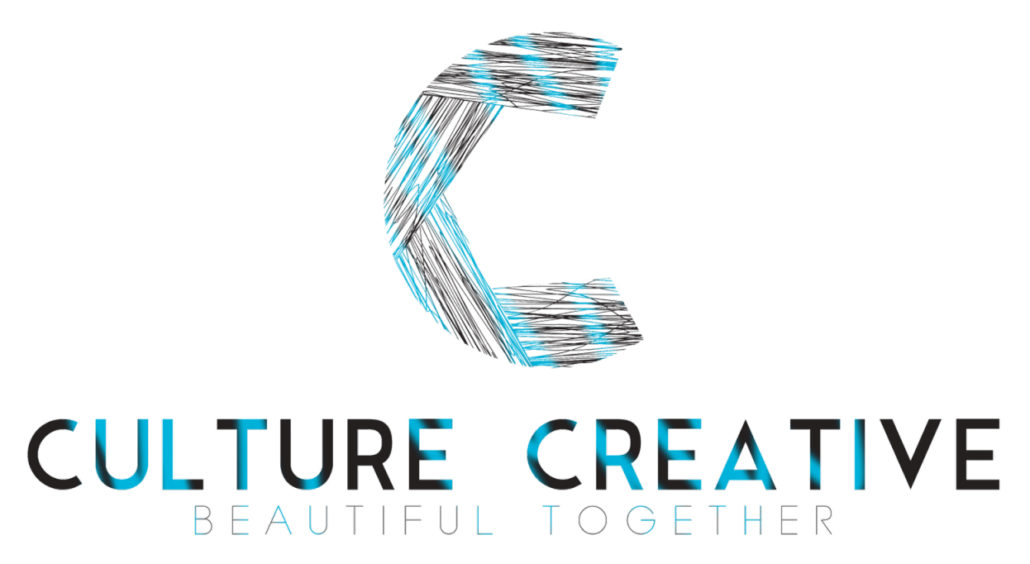 Culture Creative
Culture Creative is a national consulting firm specializing in diversity, equity, inclusion and belonging. Culture Creative empowers corporations and non-profit organizations to develop more culturally intelligent leaders, employees, and communities to connect in authentic partnership and become more Beautiful Together. Services include DEIB consulting, strategic planning, visioning, organizational and leadership development, training workshops, and keynote talks.
As a DEIB consulting firm, Culture Creative works with a range of clients to cultivate and promote diversity initiatives that establish and foster a more inclusive and equitable work and learning environment by way of three opportunities. It take companies and nonprofit organizations through a continuum that has three main points of focus, like a map.

"We focus on what we can become — becoming more beautiful together," founder Julian Newman said. "We get 'there' by asking questions like 'What's your motivation? What does that or there look like? What does fulfillment look like for our organization? What is the goal?'
"Fulfillment is based in vision," he added. "Vision brings energy, and positive energy that comes from having a 'becoming' focus allows us to press through the challenges that change brings."
As a DEIB consulting firm, our company has developed and implemented an effective equal opportunity program afforded to all persons within our HR practices. Also, we have a very diverse team composed of 51% women at the C-Suite level.
"Diversity in the workplace is essential because our work environments need to reflect and represent all of us," Newman said. "For our country and the world to implement lasting change, equal workforce opportunities play a significant role."

Whim
As a woman-owned innovation and technology company, Whim focuses on building market awareness and industry-wide actions to grow an innovation market that advances gender equality and empowerment of women.
"The entire technology field has received a reputation for being an especially male-dominated and Whim has taken great strides in breaking that stereotype," said Holly McLellan, Whim's operations manager. "Whim has made it their mission to celebrate technology advancement and champion the women wielding innovation through technology."
As a part of Whim Labs, CEO Lori McColl has also founded the Detroit Fashion + Tech Hackathon, a 36-hour weekend innovation challenge that brings together diverse teams with the goal of creating new tech solutions. This year, Whim hosted the event with participants spanning the globe. The event brought together 11 countries and people from across the United States.
"It is a definite struggle to ensure that all people are represented in the technology world and the Detroit Fashion + Tech Hackathon offers a challenge open to everyone which ultimately inspires technology-centric leadership aspirations from all backgrounds," McLellan said.
Prominent tech companies have made little progress in their stated goal of hiring more minorities. To deliver change, Whim embraces the power of diversity with a "powerful team that embraces agility, process, deep technical knowledge, and creativity."
"We empower our diverse minds to support a new innovation vision," McLellan said. "There must be a place for the best minority software engineers and architects to thrive and grow their career. You can't create, design and implement solutions that change peoples' lives if your teams aren't embracing diversity."
By embracing diversity, Whim has seen many advantages brought to the organization: increased creativity, stronger governance, and better problem-solving abilities – which brings about increased profitability.
"By employing people with diverse backgrounds, Whim has brought together a group of people who bear their own perspectives, ideas and experiences – all of which has helped us create an organization that is resilient and effective – out performing organizations that do not invest in diversity," McLellan said.

Lear Corporation
Lear, a global automotive technology leader in Seating and E-Systems headquartered in Southfield, Mich., enables superior in-vehicle experiences for consumers around the world. Our diverse team of talented employees in 39 countries is driven by a commitment to innovation, operational excellence, and sustainability.
Cultivating an environment of diversity and inclusion is a primary part of maintaining a strong team at Lear, and what makes it a better company, according to Derrick Mitchell, Lear's chief diversity officer
"We strive to ensure that Lear is consistently known as a great place to work, and we want to put emphasis on fostering an inclusive culture where all employees feel engaged, accepted and encouraged to bring their whole selves to work," Mitchell said.
Lear's commitment to Diversity, Equity and Inclusion spans across every part of the organization with a call to action for employees to engage and become DEI advocates. President/CEO Ray Scott has pledged action to combat racism and discrimination with a $1 million commitment to lead the change the company wants to see. Lear has established a cross-functional team and an Executive Diversity Council working to drive awareness, educate employees and fund organizations in the DEI space. We are committed to having a diverse spectrum of top talent at all levels of the organization, across all regions where Lear operates globally.
Lear is getting ready to launch a new campaign centered around three pillars: Drive, Educate, Fund. Scott is actively committed to fighting bias and discrimination at all levels of the organization. Mitchell called the plans "measurable, actionable and impactful." Lear's D&I efforts also extend to suppliers and the local community.
Lear has partnerships with 12 organizations to advance its supplier diversity agenda. Our partners include the National Minority Supplier Development Council (NMSDC), the Michigan Minority Supplier Development Council, the Women's Business Enterprise National Council, and the Detroit Regional LGBT Chamber of Commerce.
"We believe inclusion leads to innovation," Mitchell said. "When all perspectives and voices are heard, our ideas can grow, change and evolve to be even better. Innovation requires an agile approach and we want to take that same methodology into our thinking about the future workforce. We have to be a flexible, diverse and inclusive employer to compete."

Vibrus Group
Southfield, Mich.-based Vibrus Group, provides diversified end-to-end staffing services in multiple industries, including Information Technology, Healthcare, Office Services, Professional, Commercial & Industrial and Hospitality. Its staffing solutions provide clients with high quality and cost-effective options for meeting all their staffing needs.

Vibrus Group LLC. is a Women Owned and Certified Minority Business Enterprise whose principals and staff have over 30 years of combined experience. Vibrus Group is differentiated by its commitment to excellence in Customer Service and all Vibrus Group staff irrespective of their individual role has been trained in providing excellent customer service to clients and to field staff.
Vibrus Group is committed to providing business opportunities to minority, women and veteran owned businesses. Vibrus is also committed to supporting the business growth of locally owned business enterprises in the communities where it delivers healthcare staffing services

Vibrus Group actively seeks to engage with diverse communities, including African American, Hispanic, Native American, Asian-Pacific Amerian and Asian-Indian American. Vibrus Group has or is currently partnered with the Chaldean and Arabic communities, Access Arabic Development Center, Ser Metro Hispanic Division, Armenian Association, Detroit Chamber of Commerce, the Pacific/Asian Community Center Hamtramck Division and the Jewish Community Center.
"Vibrus Group Strives to cultivate a working environment that values individuals and harnesses the best abilities of each individual, which enables Vibrus Group to embrace and celebrate different backgrounds and perspectives," said Vibrus President Paddy Naidu. "The leadership team aims to make sure everyone on the team feels supported, respected and valued in their contribution to Vibrus Group's success. Inclusion, well-being and engagement are key to building an inclusive workplace."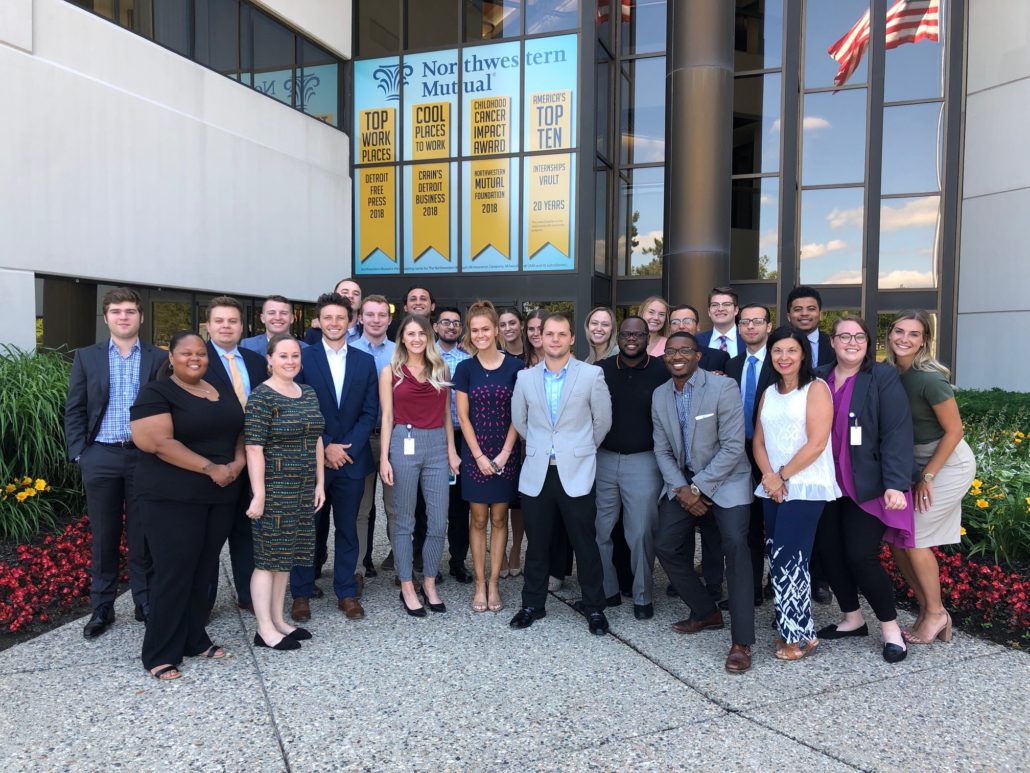 Northwestern Mutual-Troy
Northwestern Mutual-Troy has for years helped families and businesses reach their financial goals. Its version of financial planning brings the right insurance and investment strategies together, so its clients can do the things that matter most, with the ones who matter most.
The company was immediate in its response to the pandemic to make sure staff and clients were safe by taking steps to implement a COVID-19 process. This involves sanitization stations and health questionnaires upon entry of the office, mask-wearing for all guests and employees, mindfulness of social distancing, integration of Work from Home technology and accommodations, and open communication regarding any positive cases found for any employees. Board members also assisted with sharing protocols for safety for the non-profits served. This helped to keep children with cancer safer, the black community, the Hispanic community and underprivileged children who rely on childhood services for shelter and meals.
"Leadership is not about telling employees what to do, but rather being the example," chief marketing officer Mark Smith said. "As we see children who are lost within the system, our Estate & Business Planning Director stepped up to assist Orchards Children's Services with care, shelter, food and the tools to assist in helping these children to grow to be positive members of the community. When we saw that children and families battling cancer needed additional support, our leadership stepped up to provide and raise funds, volunteer their time and help educate the community to the needs of this group.
"For years, we have been strong advocates and partners of the National Black MBA – a group that is dedicated to leading in the creation of educational, wealth building, and growth opportunities for those historically underrepresented throughout their careers as students, entrepreneurs and professionals," he added.
Northwestern Mutual-Troy celebrates, promotes and focuses on Diversity & Inclusion. Its D&I Council meets monthly to discuss topical challenges in the space, assist each other in learning and appreciating cultural differences, and creating intelligent avenues to further our inclusive nature. Sponsorships take on a unique form by taking typical offerings, and blending in diversity elements to create an event that celebrates culture and creates a welcoming space for clients, prospects and candidates. The company also created its own WomenConnect that is comprised of female advisors, Network Office staff and advisor's staff.
"We believe in a firm that represents its communities and are proud of the myriad processes and integrated practices we've implemented to ensure that D&I is a strong part of our culture for many years to come," Smith said.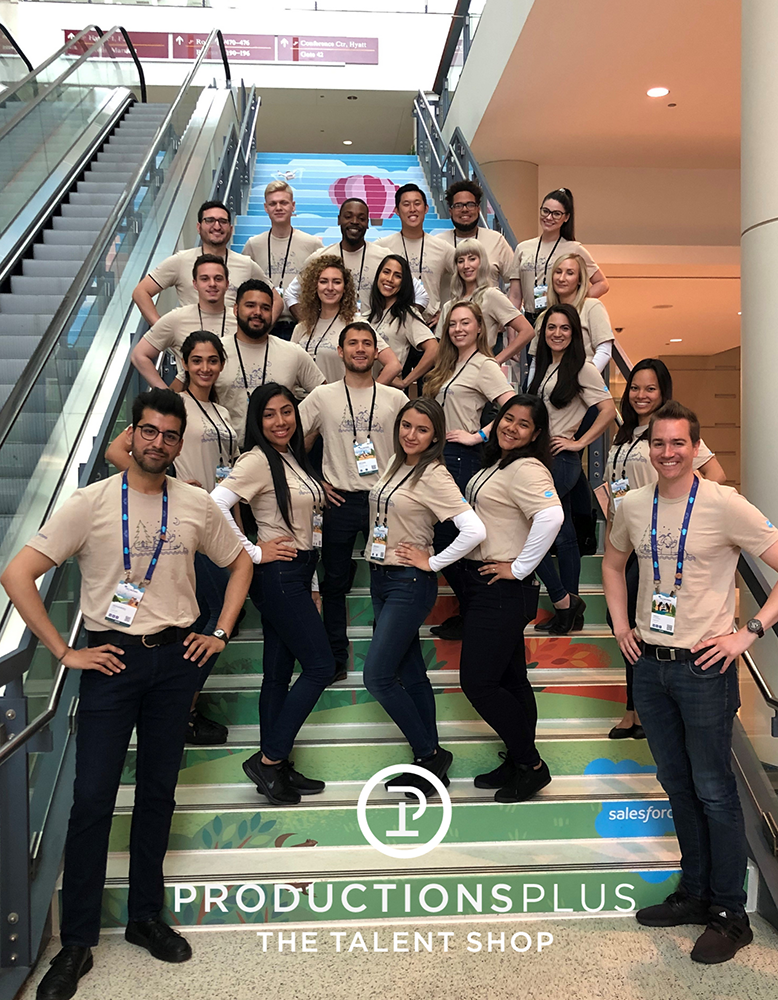 Productions Plus
Productions Plus is a full-service talent agency that provides some of the world's best-known brands with full-service talent management in automotive, life event, and trade show staffing, product demonstration, retail merchandising, TV/film/commercial, voiceover and more. Productions Plus is a privately held, WBENC certified agency headquartered in Bingham Farms, Mich., with additional offices in Orange County, Calif., and Dallas, along with employees in Nashville, New York and Herndon, Va.
Productions Plus partnered with SynaVoice to create SynaVoice SOL, a 6-week online summer camp for high school students geared toward equitable access to enrichment opportunities.
Students from under-served high schools were offered scholarships to participate through relationships that were built with Beacon Academy in Boston and the Detroit Cristo Rey High School. Campers represented a truly geographic, socioeconomic, and racially diverse group. There were more than 90 campers from 15 states, Brazil and Switzerland, including campers from three different American Indigenous tribes. Given Production Plus's Michigan headquarters and partnership with Detroit Cristo Rey High School, over 50% of the campers were residents of Michigan.
"All in all, campers were exposed to new ideas, concepts, and skills from industry experts while working closely with current college students," CEO Margery Krevsky Dosey said. "Many an 'ah-ha' moment was had."
Productions Plus is woman-owned and largely women-led, employing thousands of talent each year across a myriad of multicultural and multilingual backgrounds, as well as many talent with disabilities. The organization was founded by Krevsky-Dosey in 1981 and has championed diversity at every step.
"We recognize there is always more to be done and strive to further our efforts in providing employment opportunities and upward mobility across all," she said.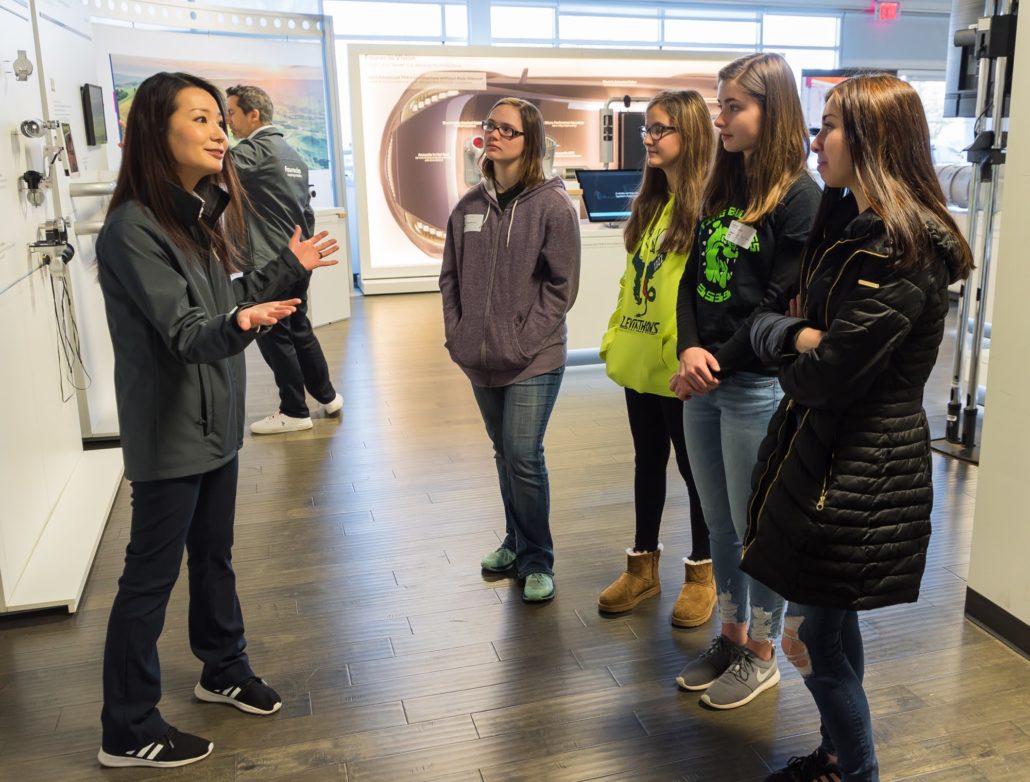 Faurecia North America
Founded in 1997, Faurecia has grown to become a major player in the global automotive industry. With almost 300 sites including 30 R&D centers and 115,500 employees in 37 countries, Faurecia is a global leader in its four areas of business: seating, interiors, Clarion Electronics and clean mobility.
The automotive industry is undergoing a major technology revolution to adapt to the key megatrends of connectivity, autonomous driving, new mobility solutions and electrification. Faurecia is deploying a strategy aligned with these megatrends and focused on developing solutions for Sustainable Mobility and the Cockpit of the Future.
Faurecia has long been committed to promoting a diverse workforce, starting from the ground up, making sure to be bringing talent from different backgrounds by recruiting at various organizations, including diverse universities. Faurecia actively supports community members by providing scholarships for diverse leaders. It also has strong ties with minority organizations, which support programming for employees.
"Faurecia's commitment to diversity has had a profound impact on our business," said Kevin Lammers, Senior VP and President, Faurecia US Holdings. "By actively pursuing diverse candidates, we are able to secure the best team possible for our company. By working closely with our minority owned business partners, we are able to find the best material and service supply solutions for our company.
"Additionally, our engagement with some of our minority owned business partners has heightened our awareness and engagement within the community around us," Lammers added. "Our success goes 'hand in hand' with our commitment to diversity and inclusion."
The Faurecia U.S. Diversity Council, which is comprised of employees from diverse backgrounds, offers multiple engagement opportunities throughout the year for its teams. Through educational events, such as "Lunch and Learns," the firm increases awareness among employees and offers them a safe space to expand their knowledge.
"As an innovative company, Faurecia's strength and success come from diversity of thought, which can only occur when we open our doors to people from all backgrounds," Lammers said. "Individuals must feel welcomed to bring their true selves to work, and share who their unique experiences. Companies that facilitate these types of safe environments are known to have happier employees, leading to lower turnover and increased productivity."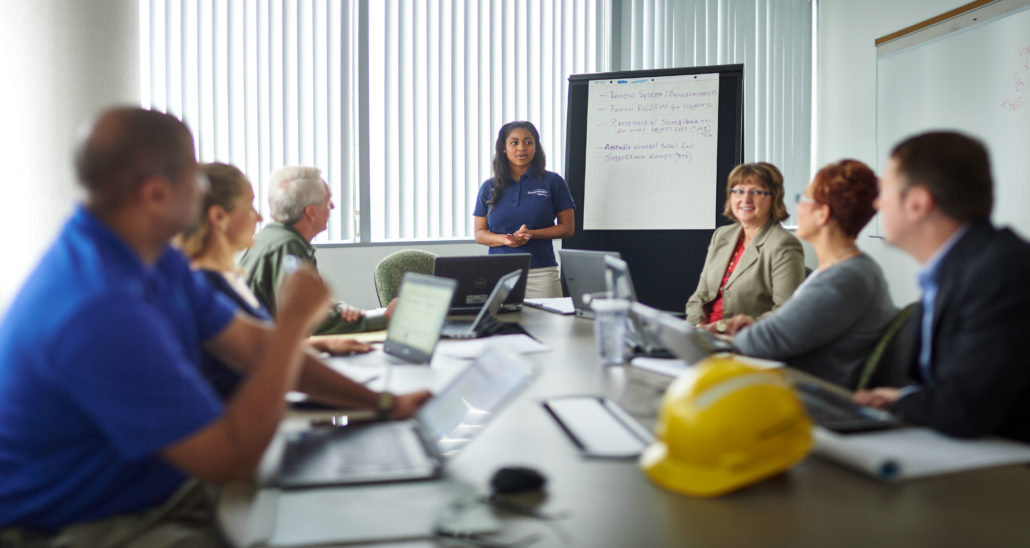 Consumers Energy
Consumers Energy is Michigan's largest combination energy provider, serving 6.7 million Michiganders with electricity and/or natural gas. Its purpose and passion, company officials say, are to "make life better for the people of Michigan," first by providing safe, reliable and clean energy delivered with hometown service and then by volunteering time and efforts to smooth out rough times and help local communities thrive.
Consumers values diversity, equity and inclusion. CEO Patti Poppe has joined CEOs of companies like Coca Cola, Unilever and General Motors in signing a pledge to advance diversity and inclusion in the workplace.
"But we know that while DE&I starts at the top, it takes the commitment of every employee to make it a reality," Poppe said. "That's why we're working hard to embed it into our culture. We treat our employees with respect, we treat each other fairly and we value the opinions of others. We are passionate about building and nurturing an environment where everyone feels included. We value diverse perspectives; this is what makes us great together."
Consumers says it is embedding DE&I into its culture. For example, the Supply Chain department sets annual targets to ensure support for diverse companies with corporate spending and by proactively engaging and educating underrepresented business owners on how to do business with it.
"This year, we took a stand that Black Lives Matter and communicated this on the homepage of our website and social media channels so that our customers know our values," Poppe said. "We also show up externally through community engagement and philanthropic initiatives, and internally we stood up an Inclusion Champion team to support co-workers on a grassroots level.
In addition to awarding $1.8 million in grants supporting small businesses in Michigan, with a focus and priority on women- and minority-owned businesses, the Consumers Energy Foundation will contribute at least another $1.4 million to Michigan nonprofits delivering programs and services to minority populations.
Also in June of 2020, the Consumers Energy Foundation awarded $100,000 to seven organizations across Michigan who are fighting racial discrimination and social injustice.
"There are sound business reasons for taking a stand for DE&I," Poppe said. "Most importantly, it gives every good idea a chance to flourish. It creates a culture of opportunity that can extend beyond your company's walls. No one's path to personal fulfillment should be blocked because of their gender, their race or their ethnicity – and as employers, we have a role in making that a reality."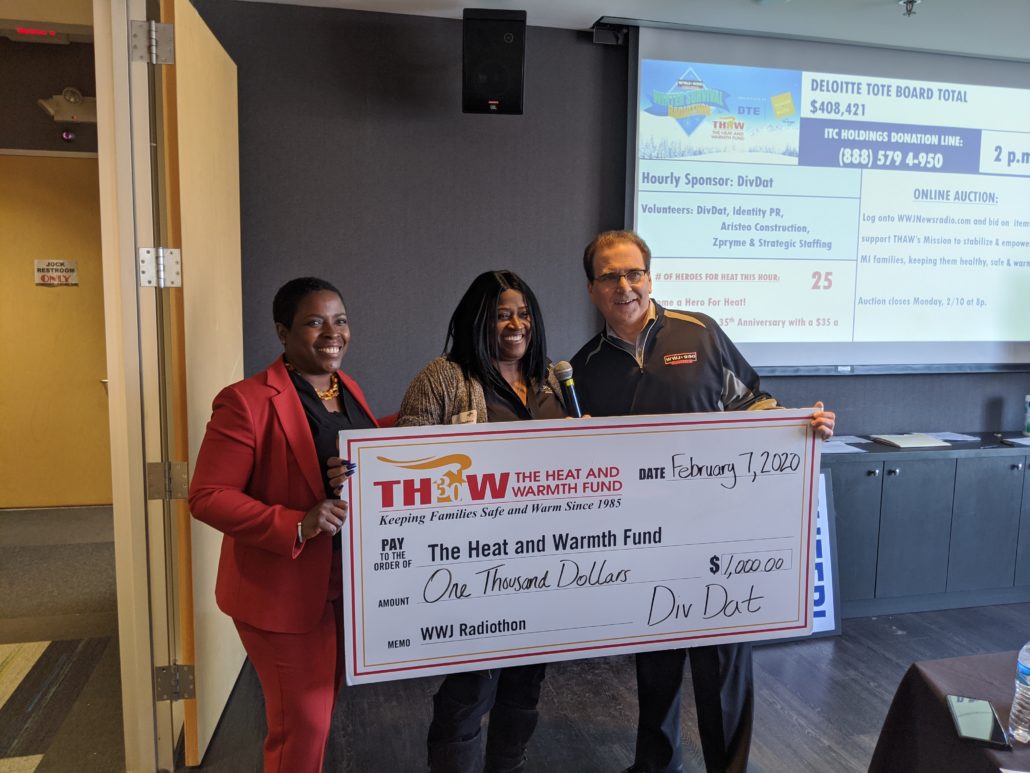 DivDat Kiosk Network
DivDat is a provider of IT payment solutions, products and services for government entities including state, county, municipal and court entities. DivDat was founded on the premise that there is a better way to help municipal entities and corporations to invoice and collect money from their customers.
DivDat is also helping organizations who are acknowledging institutional inequalities stamp out "willful neglect" in serving their underbanked or unbanked customers. There is a percentage of the population across America that cannot afford to have checking accounts or credit cards because of predatory fees. In urban areas like Detroit the underbanked levels are as high as 40% with a national average of 25.6 percent of under or unbanked people.
DivDat officials said they "understand the impacts of language, ethnic background and socio-economic status" has on the ability of people to be able to pay essential bills. It has forced the management team out of its comfort zone to see things from a different perspective and that has resulted in dramatic changes to the business including moving our headquarters from a suburban location to downtown Detroit to be closer to major metro area customers.
"We are walking the talk and taking proactive steps to hire the best and brightest people in the area," said Bruce Babiarz, chief marketing officer. "We are engaging consultants that reflect the diversity of our customer base and the demographics of the City of Detroit to better understand our customers so we can help better serve users and billers on our payment processing channels. Our corporate culture is rapidly changing from a family owned business to a 21st Century Fintech Corporate Culture that is diverse and reflective of our customer base."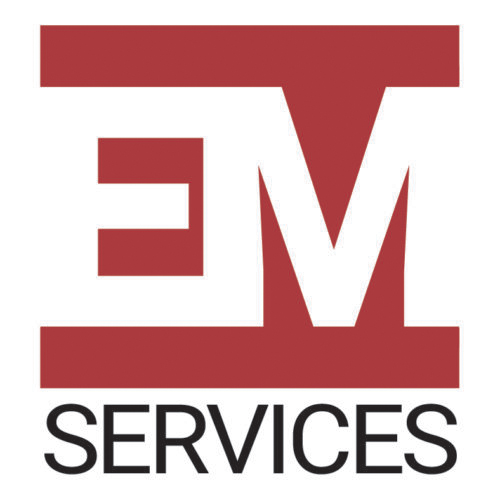 EM Services, LLC
EM Services is a certified MBE and a certified WBE that provides integrated procurement solutions for MRO indirect supplies, PPE and technology products and services. Since 1993, it has leveraged its network of trusted distributors to provide companies large and small with quality products, competitive pricing, responsive service, onsite training, and support. EM Services focuses on reducing the overall cost of indirect supplies by taking complexity out of the procurement process.
EM Services' diversity goals include, but aren't limited to, at least 50% of staff being a woman or minority; at least 15% of its overall spend will be with women- or minority-owned companies; having all employees attend diversity and inclusion training and an internship program designed to build a pipeline of highly qualified women and diverse candidates from colleges and universities around the state.
"Diversity is a thread that is woven throughout everything that we do," CEO Laura Hopson said. "On the surface, we are a procurement company. At the core, we are focused on finding ways to support, develop and grow minority and women owned businesses. Our goals are to educate and connect. We are focused on standing up to be the voice of not just DEI but supplier diversity."
Hopson said EM Services not only focuses on "educating those around us educating our team internally," they host internal training focused on these topics.
"Diversity makes good business sense," she said. "It is important to foster creativity, innovation and ideas. It elevates a company's brand, and makes them even more attractive to potential customers and suppliers focused on the importance of a diverse organization. Diversity is essential for enhancing and growing the top and bottom line."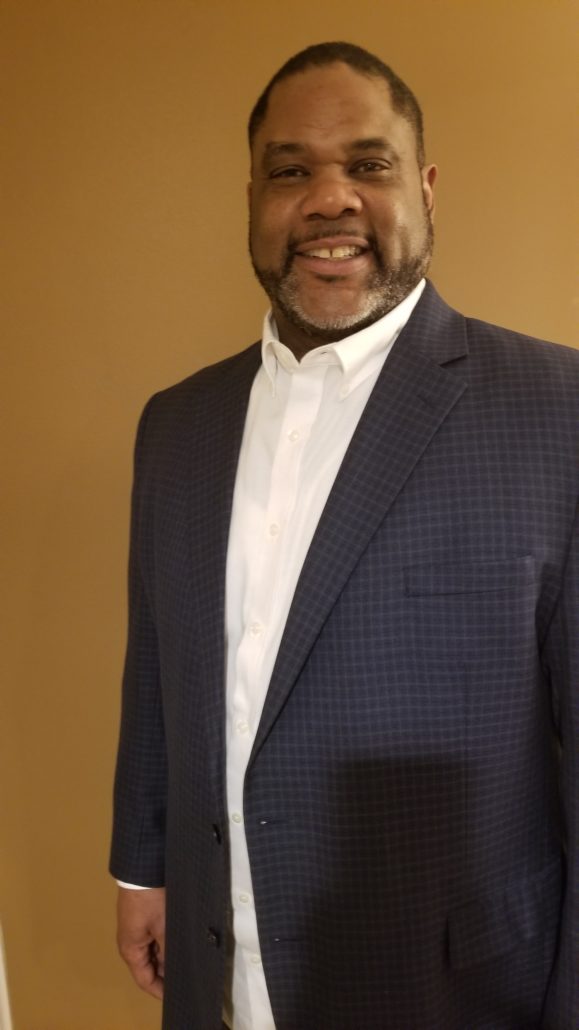 Evans Consulting Services
Southfield-based Evans Consulting Services are experts in helping organizations maximize the impact of Information Technology on their operational plans, operating, as owner Anthony Evans says, with "no blinders on. We recognize talent from all social / economic groups."
Evans marched in Washington, D.C., for MLK Day, is a member of Third New Hope Baptist Church and works with other non-profits to help bring technology to under-served communities.
Evans pointed out the company is small so its external and internal resources are multicultural. The challenge and what they measure are what prospects are willing to give us a chance.
"The best thing I feel comes out of today's social awareness is all people vocalizing their view on Black Lives Matter," Evans said. "Silence to me and a growing number of Americans is racist."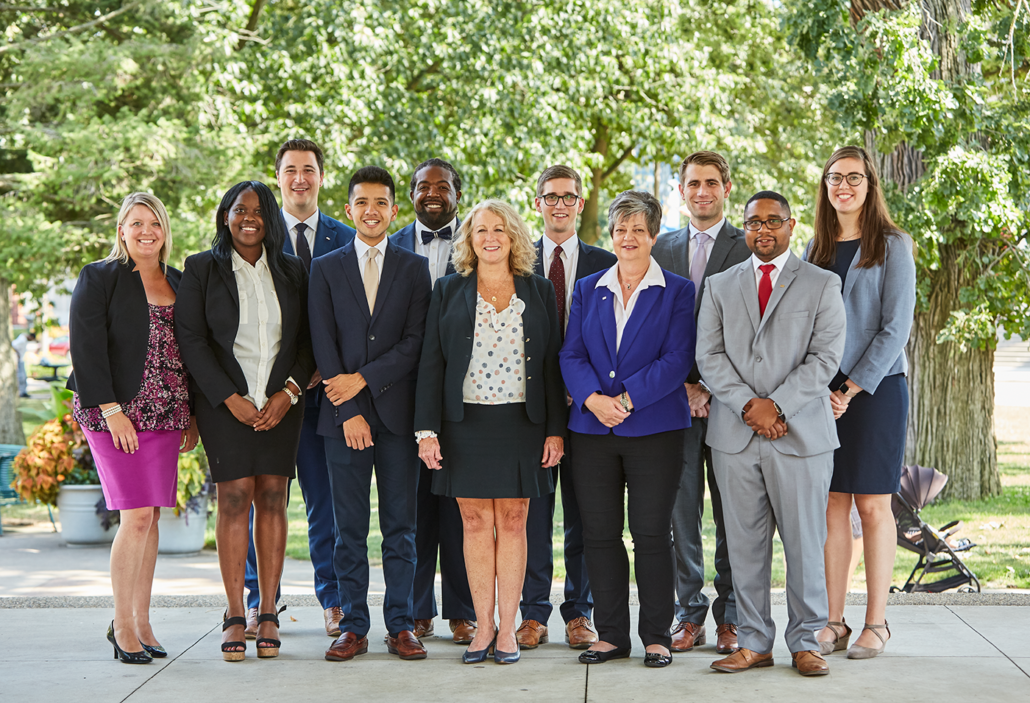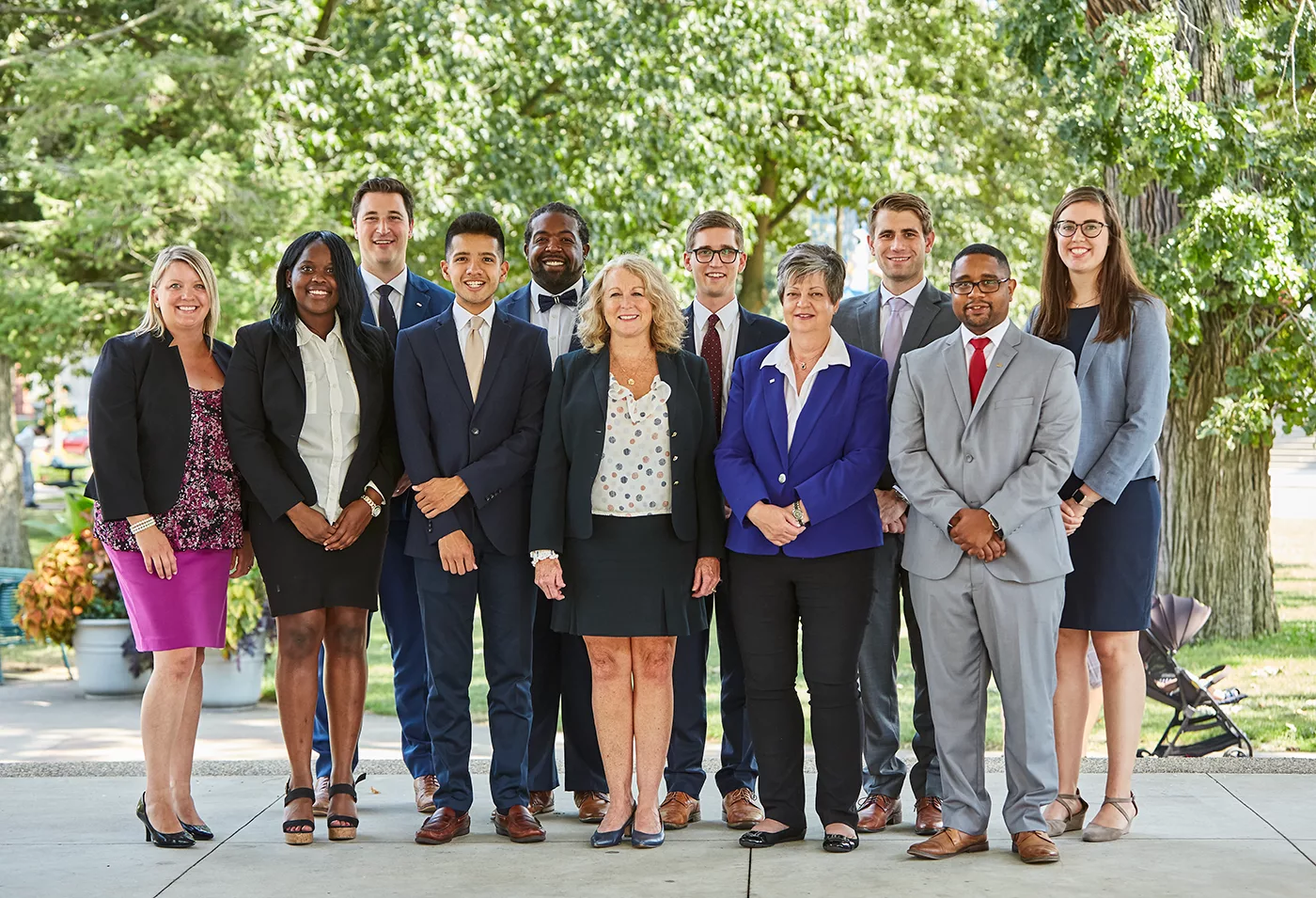 Greenleaf Trust
Greenleaf Trust is a privately held wealth management firm with specialized disciplines in asset management, trust administration, qualified retirement plan administration, and family office advisory services.
Greenleaf Trust has taken strides to examine its diversity and inclusion policies and programs, both within the organization itself, and the communities in which we serve. The Greenleaf Trust Diversity & Inclusion Team seeks to cultivate a culture of diversity and inclusivity through hiring, awareness, education, and training opportunities for our team members, clients and communities.

The Greenleaf Trust team has participated in micro-aggression training; specifically leadership, along with the Diversity & Inclusion team, have continued their focused learning by participating in racial awareness trainings through outside facilitators as well as internal exercises and book club discussions.
Greenleaf has a mix of gender, with 59% women and 41% men. The executive leadership team consists of 35% women and 65% men, while 49% women and 51% men are in leadership positions. The collective team consists of 15% people of color and 5 generations: 1% Traditionalist, 24% Baby Boomer, 38% Gen X, 34% Millennial, and 3% Gen Z.
"We believe that the diverse audiences we interact with should be represented in our company as well," President Michael Odar said. "Our team members exemplify different backgrounds, ages, race, gender, personalities, traits, preferences, aspirations, and priorities. We have worked diligently as an organization to celebrate all differences, and to understand how we can create an environment where we maintain our differences while coming together for the common good of our clients."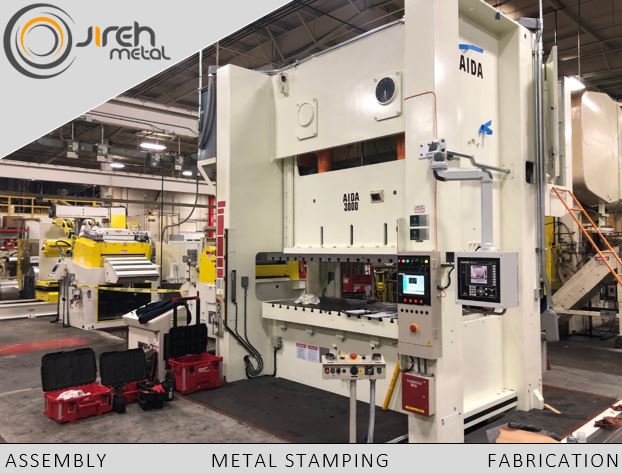 Jireh Metal Products, Inc.
Jireh Metal Products, Inc. bends and shapes metal to make high performance components and assemblies for products used in everyday life. Jireh supports customers in the automotive, furniture, security component, and outdoor power equipment industries. Our manufacturing capabilities include progressive metal stamping, robotic welding, tapping, and assembly. Jireh Metal has been recognized by all of our major customer with supplier excellence awards.
When Jireh Metal was purchased from a second-generation family business owner, the new structure was minority owned. Given that Jireh had customers who valued the Minority Business Enterprise status, they pursued the MBE certification. Customers were having challenges in finding minority owned companies that could support them in their space. Becoming a certified business through the MMSDC allowed Jireh to turn around some of the business that was declining and shore up the rest.
The City of Grand Rapids recognized a need to engage and employ the thousands of minority youths in the city. Jireh Metal stepped up and supported their GROW1000 initiative. Jireh had the funding and capacity to take on one person. This program allowed her to see the opportunities that abound in this space and see several of Jireh team members who are Black, holding leadership positions.
"It is a great mentoring program that we will be part of again this next year," President/CEO Michael Davenport said.
Jireh Metal has supported the Asian Festival in Grand Rapids, the Boys & Girls Club of Grand Rapids, and the Grand Rapids Public Schools on several occasions in an effort to support programs and engage in conversations that help lead to positive change within the community.
"We are looking to support any and all other diverse businesses when making any buying decision," Davenport said. "Whether that's insurance, material, staffing or supplies, given a competitive pricing structure, we prefer to go with a minority owned business. The results highlight gaps in ownership by minorities. There is lots of room for improvement."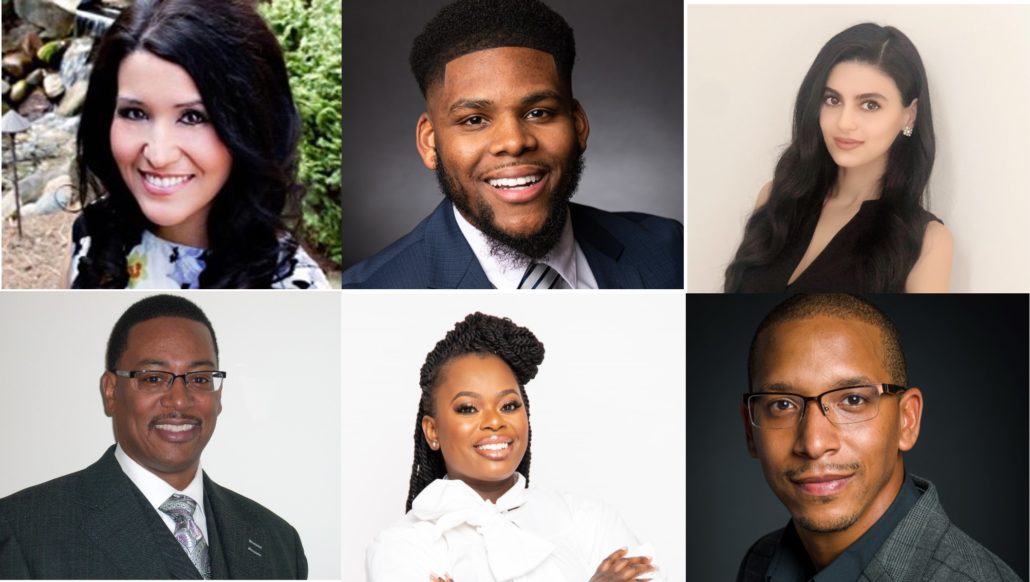 Ford Motor Company
Ford started its first supplier diversity program, one of the first in the United States, in 1978. In 1999, Ford's Tier 2 program started, tracking and encouraging its supply base to increase their spend with diverse suppliers, widening Ford's impact among the diverse supplier base.
Ford has spent $153 billion since 1978 with diverse companies, $8.49 billion with Tier 1 minority businesses, $1.53 billion with women-owned businesses, $179 billion with veterans in 2019, $5.2 billion with small businesses in 2019 and a $4.22 billion diversity spend in 2019.
Ford officials say the company has exceeded its 10% annual diverse spend goal in nine straight years, consistently growing year-over-year. In 2017, its diverse supplier percentage spend was 13% ($9.9 billion). Those numbers grew to 15% ($10.6 billion) in 2018 and to 16% ($11.1 billion) in 2019.
Ford is expanding its program to "become global," officials said, and the company has grown its inclusive diverse categories in which it accepts certification. In 2017, Ford began recognizing Canadian Aboriginal and Global Woman Owned Business. In 2018, Ford began recognizing LGBTQ and Disability Owned Businesses; and in 2020 Ford is kicking off a series of global match makers with WeConnect Int and its Global Business Units starting with Latin America in June.
"The development of diverse suppliers has become engrained in Ford's culture," said Brian Lloyd, the manager of Ford's Supplier Diversity & Inclusion program.
Ford's Diverse Supplier Development Programs include Mentor ME, Ford's innovative program to partner MBEs with corporate subject matter experts to work on specific challenges MBEs are facing; Tier 2 WIN (Widening the Inclusion Network), is designed to assist Tier 1 suppliers who struggle to achieve Ford's Supplier Diversity Tier 2 spend goals due to various challenges within their buy; Supplier Skills for Life, an online program where industry experts discuss hot topics and share tools to help diverse businesses grow and develop.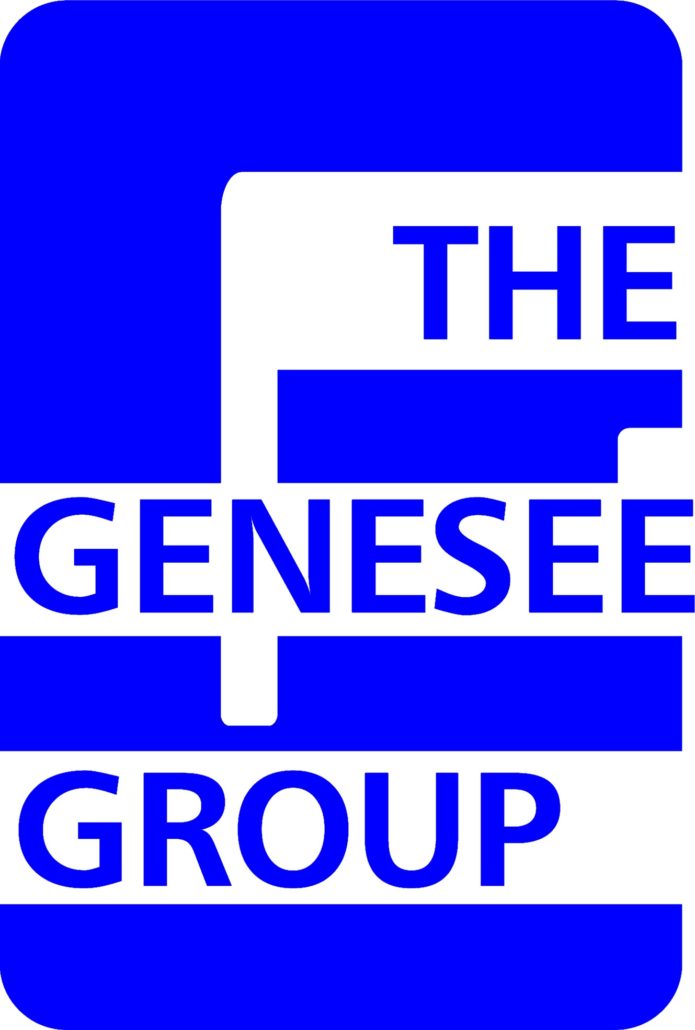 Genessee Packaging, Inc.
Genessee Packaging, Inc., is a women-owned, third-party packaging company with 40 years of packaging, assembly, sequencing, repackaging and logistic fulfillment experience. Its current business is comprised of the direct shipment of automotive accessories to dealers and commodity management of packaging for OEM aftermarket packaging.
The company was born over 40 years ago as a minority owned and operated company. It started as a 100% African owned concern and transitioned a few years back into a 100% woman owned and operated company. The company has not only benefited because of our diverse ownership but because of our inclusion philosophy that brings ideas beneficial to the growth of the company.
The Genesee Group has a diversity purchasing policy whereby it continually seeks out diverse suppliers at the events in which they participate and in the community. The company supports community efforts through a scholarship fund at Mott Community College that is targeted for diverse and underprivileged students and we support charitable organizations that support children and families – United Way, Boys and Girls Club, Big Brothers/Big Sisters, UNCF, Communities First, First Tee, Flint Public Library, Disability Network and the Fiat Chrysler African Ancestry Network.
"We make a real effort to ensure each employee feels included," CEO Jane Worthing said. "Diversity in the workplace means: The ability to extract the knowledge from many points of view and use those ideas so that the we all understand that we belong, we all matter and that we are important to the success of the company."

Grand Rapids Community College Office of Diversity, Equity and Inclusion
The Office of Diversity, Equity, and Inclusion (ODEI) at Grand Rapids Community College is steadfast about aligning services and programs with the far-reaching goals of the current strategic plan. A core focus of the ODEI unit is to identify, unearth, acknowledge, and address institutional practices that are exclusionary and upend a sense of belonging and access for any member of GRCC's community.
ODEI at GRCC has served as the lead facilitator and host of the Latino Youth Conference for 21 years. The conference provides middle school students with affirming ideas about Latina/o/x culture, skills-based academic preparation, and tangible tools related to personal development and community engagement through workshops and interactive activities.
Similarly, for the last five years, ODEI at GRCC has partnered with Grand Rapids Urban League and Grand Rapids Public Schools to provide support to the African American Male Achievement Conference. This initiative aims to engage Black high school students in workshops and activities that affirm their identity and prepare them for the college experience and career opportunities.

In 2020, the office partnered with Grand Valley State University and Davenport University to host the 34th Annual Inter-Campus Dr. Martin Luther King, Jr. Celebration. More than 2,000 Kent County residents attended the event.

"In summary, 2019-2020 was a robust year," chief equity and inclusion officer B. Afeni McNeely Cobham said. "We engaged in community service projects throughout Grand Rapids, developed and facilitated campus events that addressed some of the most challenging issues in our society, and celebrate several milestones with community-centered events."

Experience Grand Rapids
Experience Grand Rapids uses its website (www.experiencegr.com) to promote the city of Grand Rapids, calling it "an amazing place to live, work and play" and offering information about Grand Rapids attractions from attractions and outdoor recreation to the culinary and craft beverage scene.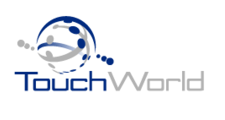 TouchWorld
Touch World is a Mendix Partner strategically represented in software development & Services, with a focus in the Manufacturing/Automotive industry sectors, by delivering smart client collaboration customized applications through a visual development approach to application development.
Mercantile Bank
Employees of Mercantile Bank of Michigan subscribe to a common goal: To make this the best bank it can possibly be. Diversity is an asset in the pursuit of this goal. Employees with dissimilar backgrounds, perspectives, opinions and lifestyles help understand the motivations and desires of our many different customers. Thus, we will strive to maintain a workforce that reflects the increasing diversity of the communities we serve.
Each member of our workforce shall be accorded the utmost respect. All will be given equal opportunity and encouragement to achieve their full potential. Cooperation and teamwork will be valued as much as individual growth and contribution.
Because a diverse workforce brings with it a diverse set of needs, we prefer to address individual situations rather than impose blanket policies. First and foremost, we will not tolerate discrimination or harassment of any kind.
In order to ensure a comfortable working environment for all, we ask each employee to consider these simple truths: Words can inflict damage; kindness repays itself a thousand-fold; the most enlightening place to stand is in another's shoes; and ultimately, none of us are so different after all.

Denso Corporation
Cooperation and working hand-in-hand with many Denso Corporation stakeholders while sharing value are indispensable for realizing a sustainable society. Denso values the relationships it has with all of its stakeholders and is pursuing a variety of sustainability-related efforts while taking stakeholder feedback into consideration.
In the pursuit of building a sustainable society, along with clarifying responsibilities to business partners and related stakeholders, Denso is working toward a management team that values dialogue with all stakeholders in order to avoid engaging solely in activities born of accepted logic and assumptions held within the company.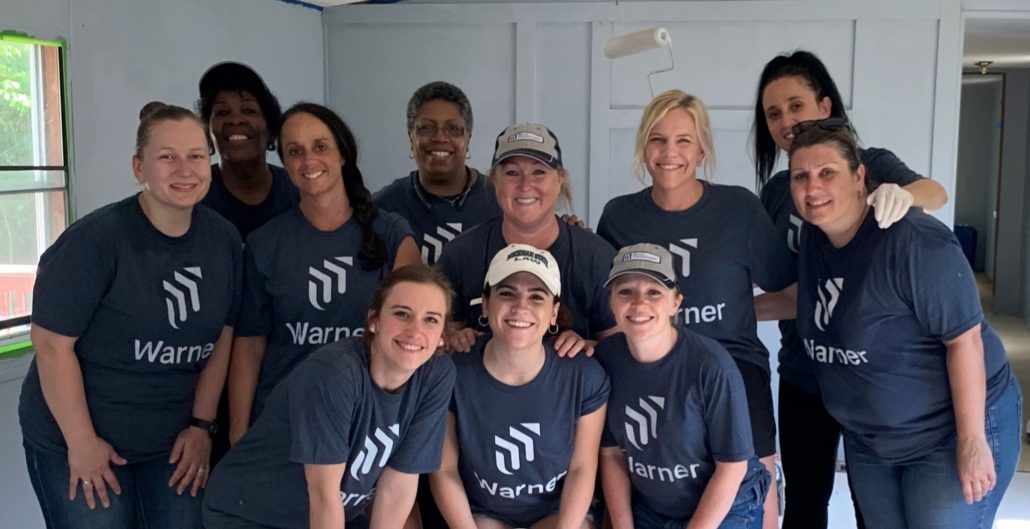 Warner Norcross + Judd
Warner Norcross + Judd is a Grand Rapids, Mich.-based law firm providing client-focused, proactive legal and business counsel to clients of all sizes – from startups to Fortune 500 companies to closely held businesses and high net worth individuals. The firm has more than 230 attorneys working in 14 industry groups and 27 specialized practice areas.
The firm responded to diversity, inclusion and equity issues in a variety of ways. They issued a statement on racism and social injustice and committed to expanding its diversity, equity and inclusion training for all current and future firm members; integrating DE&I into annual performance evaluations and revising policies aimed at increasing the numer of applicants and hires from under-represented groups; seeking out additional community leadership positions and making a financial contribution to the Equal Justice Initiative, supporting that organization's efforts on criminal justice reform and other issues.
In 2019, the firm hired a diversity consultant to aid in an internal benchmarking survey and focus groups designed to help the firm implement a more-targeted action plan to strengthen its diversity, equity and inclusion efforts. The firm's DEI Action Committee is comprised of a 26-person diverse group including staff members, attorneys and firm leaders.
Annually, the firm holds two scholarship programs for students of color: LSAT Preparation Course Scholarship, awarding scholarships of up to $1,500 to allow students to take an LSAT preparation course, and a Diversity Law Scholarship, awarding $5,000 to a law school student and $2,000 to a paralegal/legal assistant student or $1,000 to a legal secretarial student.

And, since 2005, Warner Norcross + Judd has honored the legacy of Dr. Martin Luther King, Jr. by coordinating a Martin Luther King, Jr. Essay Contest open to sixth graders within the Grand Rapids Public Schools district. "We encourage students to reflect on the lasting impact of King's teachings, and consider how we can continue to advance his work," said community relations liaison Courtney Failer. "The contest engages over 15 schools and more than 350 students."
Diversity Business Leaders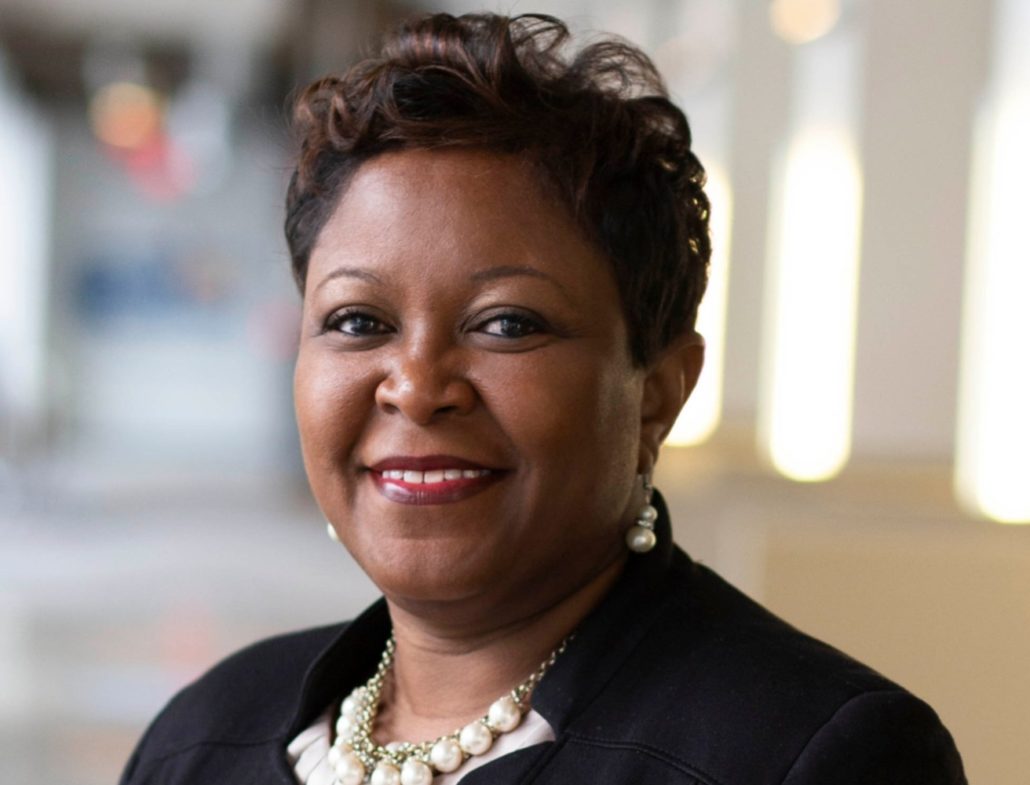 Tonya Adair
Adair is the chief impact officer for United Way of Southeastern Michigan, one of Southeastern Michigan's core non-profit institutions. United Way provides immediate assistance to the community's most vulnerable populations while addressing the root causes of longstanding challenges to change lives for the better. To achieve its mission, United Way is focused on driving two key conditions in community: Stable Households and Thriving Children.
As an organization, United Way is committed to deconstructing systemic issues of race and institutional bias while promoting diversity, equity, and inclusion as a core value in every aspect of its work. Realizing the community's problems are interrelated, through collaborative efforts, United way works to assure diversity of programs to address the complex issues of poverty, school readiness, financial hardships, and many others – in a way that no single agency, donor, volunteer, or sector of the community can do alone.
United Way has incorporated a Diversity, Equity & Inclusion committee helping to identify opportunities to increase diversity, equity, and inclusion both internally and externally, educating leaders and practicing inclusive leadership, embracing differences, and providing staff a safe space to address issues. To help measure progress, UW will gather indirect and direct feedback through surveys and analyze employee demographics to ensure the practicing of diversity, equity and inclusivity.
"Diversity is important because we live in an ever growing global society and as leaders addressing complex issues in the community, we need to have an understanding and appreciation for cultural differences and backgrounds to build the best teams in order to fulfill our mission," CEO Dr. Darienne Hudson said. "As a leader, Tonya has spearheaded conversations to address issues of diversity and equity within organizations and communities where she has served. She's worked to bring awareness to systemic barriers based on race, gender, social class, and other identities and worked closely with key leaders and decision makers to address and reverse policies, practices, and procedures which perpetuated barriers for those traditionally marginalized."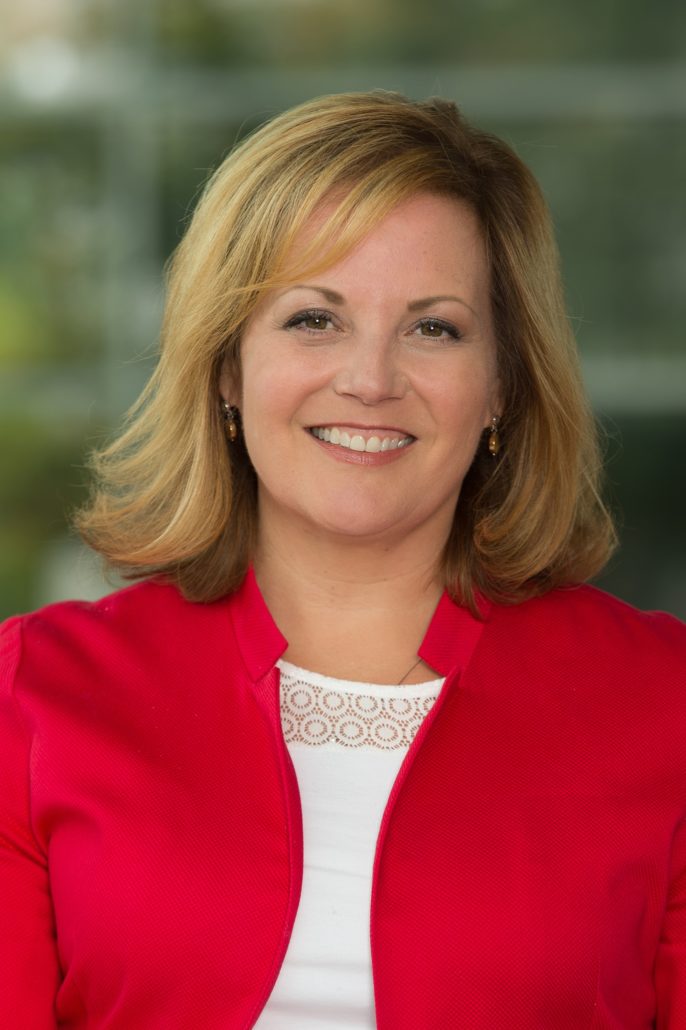 Diane Antishin
Antishin is vice president of Human Resources and Operations for DTE Energy, and the company's Chief Diversity and Inclusion Officer.
DTE is involved in the development and management of energy-related businesses and services nationwide. The company takes a holistic approach to promoting diversity, equity and inclusion. This perspective encompasses its work in building a thriving, inclusive culture where all DTE employees feel safe, welcomed and a sense of belonging, as well as partnerships with suppliers to increase supplier diversity and our work in communities to be a beacon of progress to stand united in rejecting all forms of racism, discrimination and violence and the systemic barriers and issues that perpetuate them.
"Our company has created and published an internal DEI scorecard that creates transparency and tracks progress on measures such as workforce composition, recruiting efforts, workforce development programming, supplier diversity and culture of inclusion measures," CEO Gerardo Norcia said. "DTE recognizes that when people feel a full sense of inclusion, their personal energy and ability to contribute rises. We view diversity, equity and inclusion as essential elements for a successful business and a thriving community."
Led by Antishin, DTE fosters an inclusive workplace through its efforts at building a company culture that recognizes and values what makes every person unique. The company has created and published an internal DEI scorecard that creates transparency and tracks progress on measures such as workforce composition, recruiting efforts, workforce development programming, supplier diversity and culture of inclusion measures.
"My passion and fuel for this diversity, equity and inclusion comes from knowing my purpose in life, which is to embrace love, inclusion and tolerance over hate and to use all my skills and talents, particularly empathy, harmony and learning, to do good and help others achieve their dreams," Antishin said. "Every day, I work to translate my purpose and strengths into tangible actions that help to create insights and inspire others to join in creating a more inclusive company and community."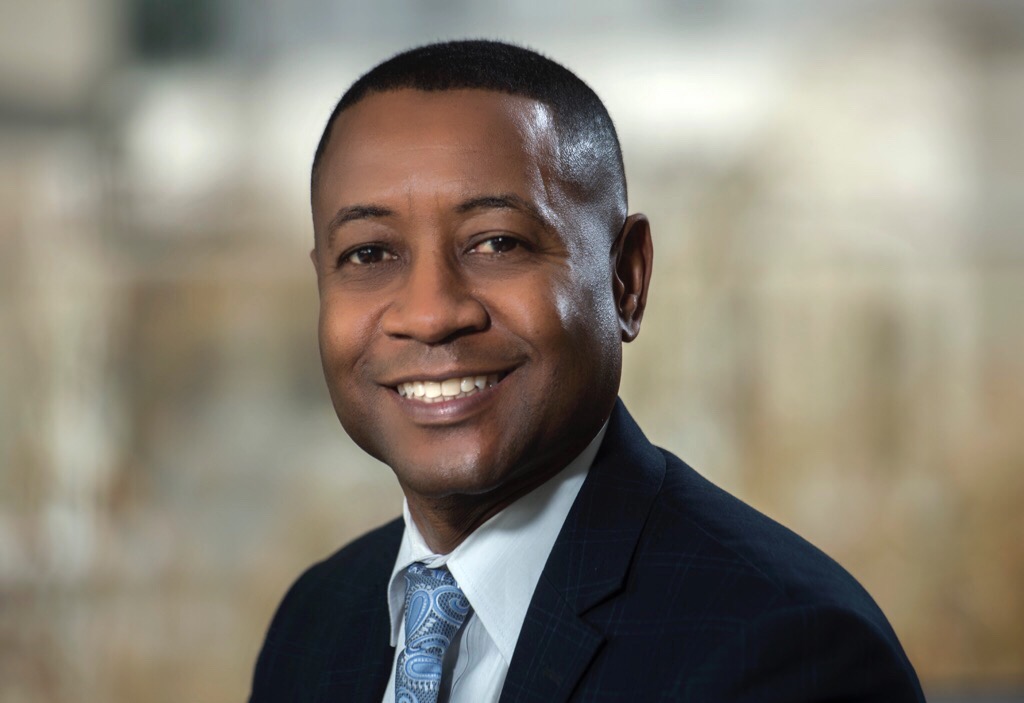 Ovell Barbee
Barbee is the senior vice president for human resources and the chief diversity officer for Grand Rapids-based Spectrum Health, a not-for-profit, integrated health system with a network of hospitals and care facilities in Southwest and West Michigan. The health system provided $585 million in community benefit in fiscal year 2019 and received $30 million in philanthropy to support research, academics, innovation and clinical care.
In 2017, CEO Tina Freese Decker signed the #123 for Equity Pledge to eliminate healthcare disparities; increase workforce diversity at all levels, including board members; increase supplier diversity; commit to engaging in community; and provide cultural competency education to all employees. In June 2020, after the murder of George Floyd and a large protest in the community, Spectrum recognized team members were hurting and created a Day of Understanding on Juneteenth 2020 to host conversations about racism, Black Lives Matter, allyship and intersectionality.

Spectrum also has Inclusion Resource Groups, which are employee created and led groups that have been formed around common demographics, characteristics and shared interests such as support for African Americans, Latinx inclusion, support of LGBTQIA individuals, Veterans' issues, people living with disabilities and others.
In the hiring process, Spectrum has implemented a panel interview style to eliminate bias. Its Talent Acquisition Team members have gone through implicit bias training. Every year Spectrum holds a week-long volunteer event where employees volunteer at various community organizations in honor of Dr. Martin Luther King. In 2020 more than 600 volunteers across west and southeast participated.

Since 2018 Spectrum has implemented a quarterly survey to all team members to gauge employee engagement and belonging.
Barbee is perhaps best known in the community for efforts to "Stop the Silence," having spent a whole year meeting with and talking to leaders throughout the Grand Rapids community to understand their perceptions, challenges and attitudes with Spectrum Health.
"I work to help leaders understand how they play a crucial role in culture change," Barbee said. "I also mentor young professionals and contribute to the organizations that supported me throughout my education. In February 2020, I was humbled to receive the Grand Rapids Community College's Giants African-American Leadership award specifically the Walter Coe Public Service Award for my commitment to helping others."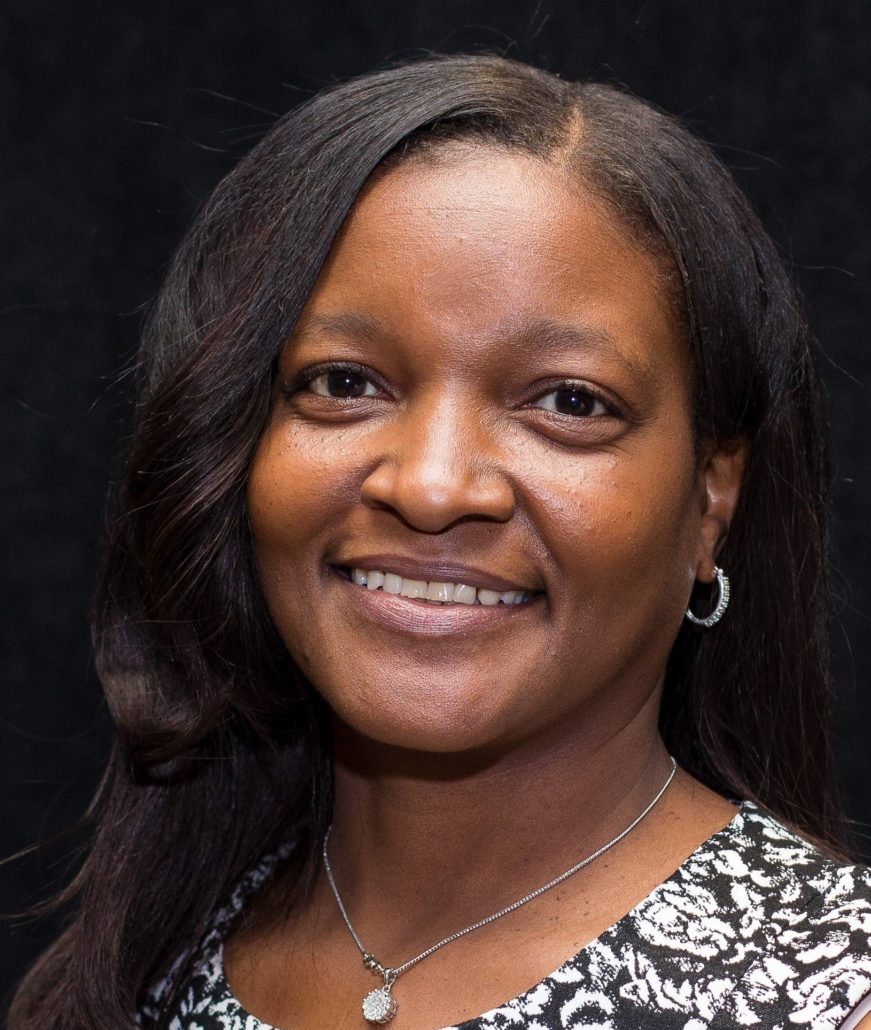 Sommer Brock
Brock is the director of development for Pontiac, Mich.-based No Nonsense Fundraising LLC, a fundraising consulting firm that helps small nonprofits and individuals serving low-income communities. The company offers fundraising expertise that helps level the playing field for small nonprofits and individuals that work for nonprofits.
Brock said No Nonsense Fundraising was built out of a "genuine effort to serve and help nonprofits that serve low-income communities," like Pontiac. Its fee structure was specifically designed to not allow cost to impact a nonprofit's ability to take advantage of services. For as little as $100 a month, a nonprofit can receive up to an hour of direct coaching and two hours of material review, editing and/or creation.
No Nonsense Fundraising LLC has provided sponsorships in support of nonprofit organization such as identify Your Dream Foundation and the Association of Fundraising Professionals-Greater Detroit Chapter.
"In my work with nonprofit clients, my goal is to help them learn and grow their skills in fundraising and nonprofit management, not to have a life-long client," Brock said.
In 2019 Brock served as co-chair of the Inclusion, Diversity Equity and Access (IDEA) Committee of the Association of Fundraising Professionals-Greater Detroit Chapter. In this role, she helped plan an event focused on implicit bias for the fundraising community.
"This year in my role as President-Elect for the same organization and as a member of the IDEA committee, I organized a three-part series about racism and nonprofits," Brock explained. "The first part was a virtual town hall, the second part is a panel discussion highlighting the experiences of black and brown fundraisers moderated by me. The final part of the series is an educational virtual event to help nonprofits implement diversity and inclusion into their workplaces."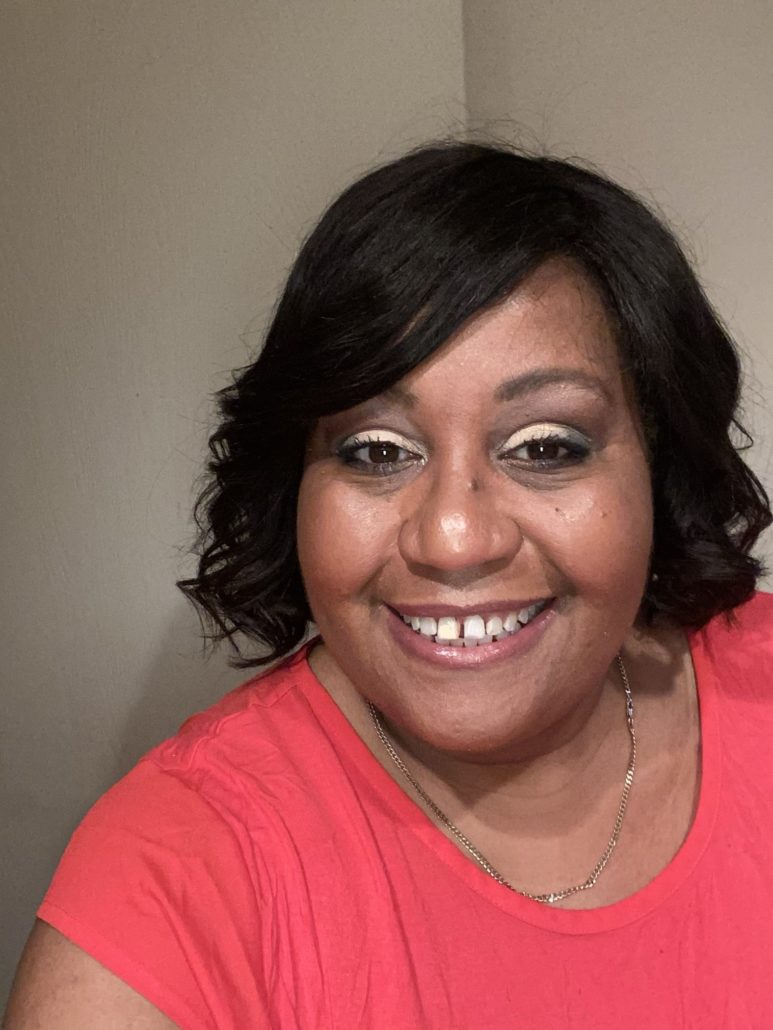 MiVida Burrus
MiVida Burrus is director of development for HAVEN Oakland County, a comprehensive program for victims of intimate partner violence and sexual assault, HAVEN provides shelter, counseling, advocacy and educational programming to nearly 30,000 people each year.
The critical and necessary programs HAVEN offers focuses on empowerment by eradicating oppression in all forms. HAVEN is dedicated to ensuring that everyone is welcomed and is treated with dignity and respect. Our anti-oppression work includes eradicating division, building and strengthening others.
HAVEN's mission draws individuals that are dedicated to supporting the eradication of oppression in all its forms. As part of its hiring practices, HAVEN shares the mission and vision of this work and how each person plays a pivotal role in breaking down barriers and providing access to our community. The staff and board understand and champion diversity and inclusion in every area from crisis to counseling.
"We seek talent that is diverse in race, gender, age, etc. and invite their voices to help us share a more inclusive workplace and overall community," CEO Aimee Nimeh said.
For five years Burrus has served as the chair of the IDEA (Inclusion, Diversity, Equity, and Access) committee for the Association of Fundraising Professionals. At HAVEN, she supports the internal work and vision, craft messages that promote its views and vision for an inclusive workplace and community, and strive to focus on bringing diverse voices to the table to share how it can become a better organization.
"Being a black woman, I have always been a champion of inclusion and access for others," Burrus said. "My goal is to always listen and support marginalized voices in our communities."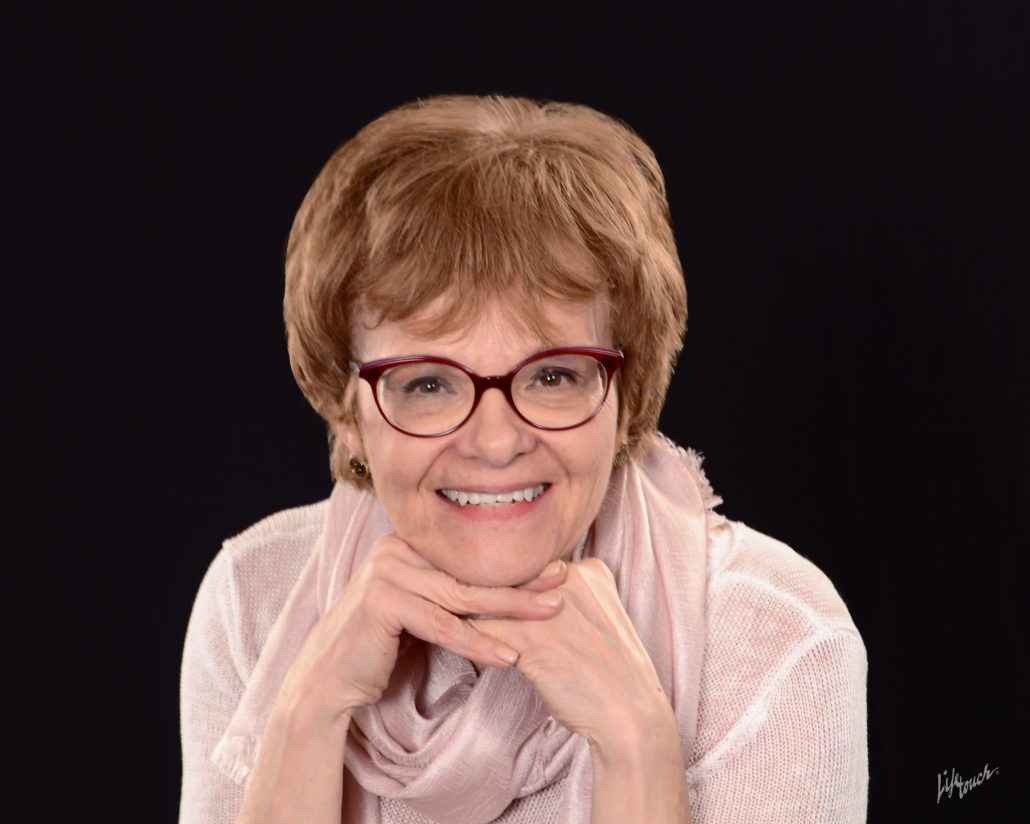 Mary Cooney
Mary Cooney is the founder and CEO of Detroit-based Creativia LLC, who specializes in breaking down intergenerational communication barriers so generations connect leading to increased engagement, talent retention, and profitability. She also helps older workers unleash the talent in younger generations, and she helps Gen Yers and Gen Zers "become more invested, purpose-driven partners" in business growth.
"Bottom line: I take divergent groups and get them to understand and trust each other," Cooney said.
Creativia currently has five diverse generations in the workplace, each with a unique backstory, worldview, and differing values. "Sometimes it seems like each generation speaks its own language," Cooney said. "Serving as a cultural translator and helping age-diverse companies find common ground is keeping me very busy."
As a diversity business leader, Cooney said she assures people that the gen-related stressors they are feeling are real and nothing to be ashamed of, she listens to their stories and validate them and demonstrate "how we can overcome frustration" to become a new Perennial Generation.
"Without diversity creativity is impossible," Cooney said. "Only companies that create can thrive."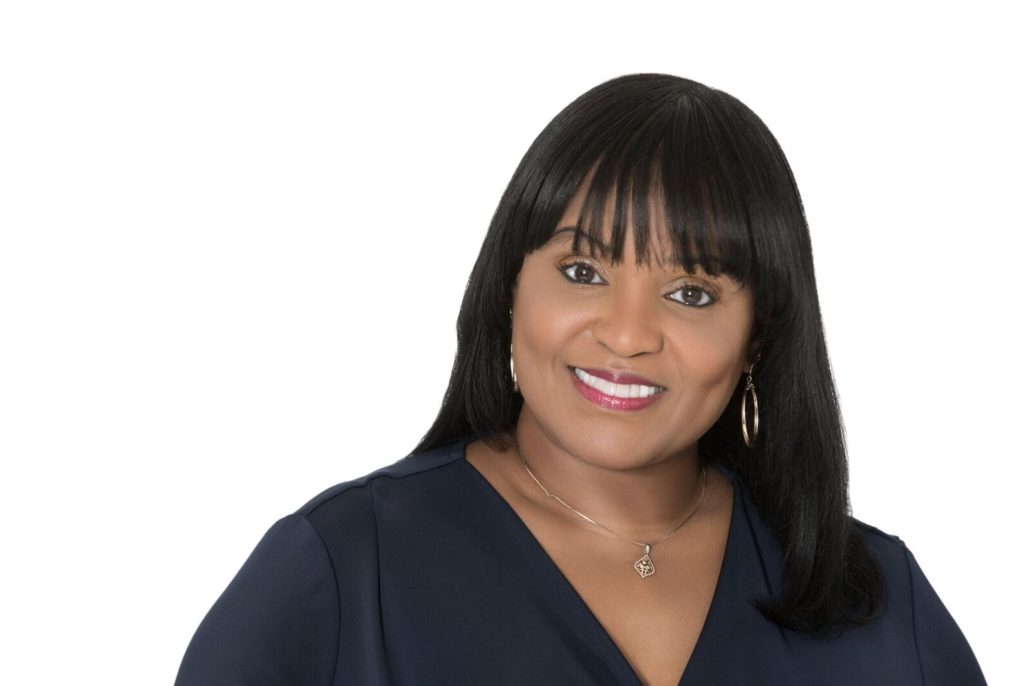 Pamela Dover
Pamela Dover is senior director, marketing and business development for Plymouth, Mich.-based Comcast Business, the nation's largest cable provider to small and mid-size businesses and has emerged as a force in the Enterprise market; recognized over the last two years by leading industry associations as one of the fastest growing providers of Ethernet services.
In June, the company leadership spoke with many employees about the far too familiar and frequent acts of violence against the Black community, and to acknowledge the structural racism that fuels these injustices. Comcast corporate developed a comprehensive, multiyear plan to allocate $100 million to fight injustice and inequality against any race, ethnicity, gender identity, sexual orientation or ability. There will be $75 million in cash and $25 million in media that will be distributed over the next three years, in addition to the existing commitments our company currently makes to thousands of organizations supporting underrepresented communities through our Comcast NBCUniversal Foundation and social impact programs.
Within Comcast, Dover helps lead four key major diversity efforts. She is also a lead for the Black Employee Network (ERG). The group is responsible for coaching, directing, inspiring and encouraging predominantly black employees to implement education, financial literacy and present programs that positively affect black community within Comcast and externally.
"Diversity is not only at the forefront of our thoughts and work, but it's also woven throughout," she said. "Our focus starts at the very beginning ensuring our leaders understand the value of having a diverse workforce as well as educating our employees at all levels on key topics like Unconscious Bias and Creating an Open and Equitable workplace."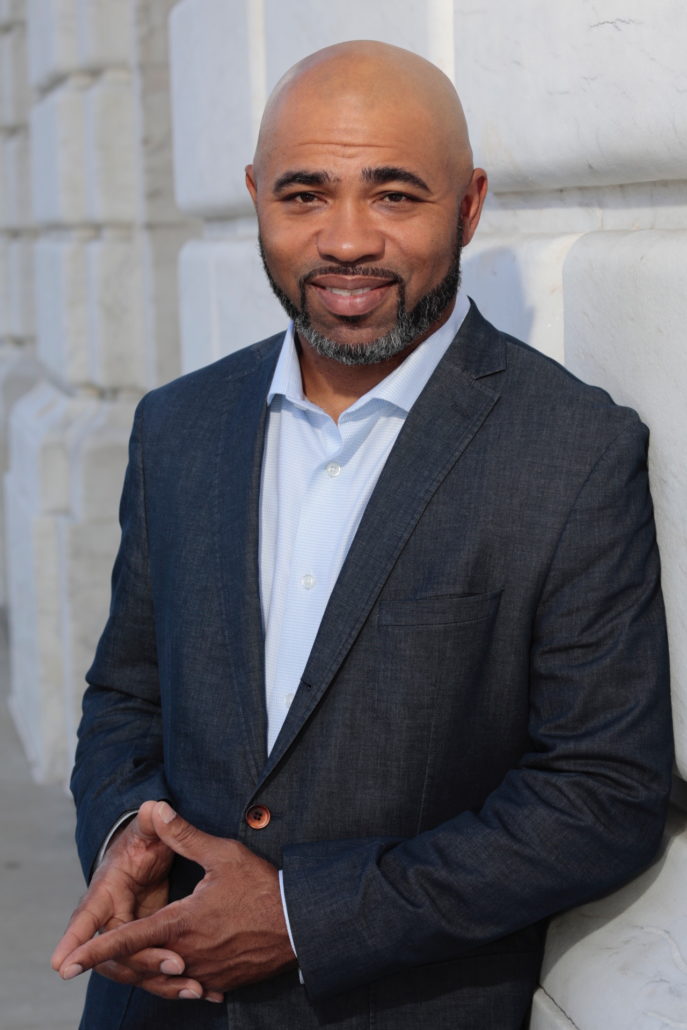 Dwan Dandridge
Dwan Dandridge is Vice President of Projects and Community Engagement for Life Remodeled, a nonprofit based in Detroit, MI, and our mission is to bridge people across divides to help transform each other's lives. With substantial investments of cash, labor and materials, Life Remodeled focuses on the intentional and equitable revitalization of Detroit neighborhoods distinguished by their significant need and radical hope.
Residents of Detroit, specifically those in this community surrounding the DIS, struggle as a result of a lack of resources and opportunities. These neighborhoods are significantly under-resourced and underserved, where 78% of the 25,000+ residents live at or below the poverty line, and both Durfee and Central perform in the bottom 5% of all public schools in the entire state.
Life Remodeled took a number of steps to address the immediate challenges many of the residents faced when the virus first hit. They partnered with Gleaners Community Food Bank and Eastern Market to hold food distributions at the DIS for local individuals and families and local community organizing groups, respectively. Every week they distribute 700 boxes of fresh, locally grown produce with Eastern Market and 300 boxes with Gleaners. Additionally, through generous donations they were able to provide rent assistance to 10 families (with a total of 41 children) in the community and two months of rent deferment to some of our DIS tenants.
Dandridge showed "exemplary work in helping our organization navigate the waters of racial inequality and really connect with the communities we serve," officials said. Dandridge has lived in Detroit his entire life, growing up in the Brightmoor neighborhood and spending his teenage years in Rosedale Park. He is currently raising his family in the city, and understands the attitudes and experiences of other lifelong residents better than Chris could as a transplant.
"I've always had a passion for discussions on race and race dynamics within the city of Detroit," said Dandridge, who co-led informal discussions with a group called "Facing Race" prior to starting his own organization, Black Leaders Detroit, which provides access to funding and resources to black-led organizations and initiatives in Detroit.

Reginald Humphrey
Humphrey is the Assistant Director of Supplier Engagement and Supplier Diversity for General Motors.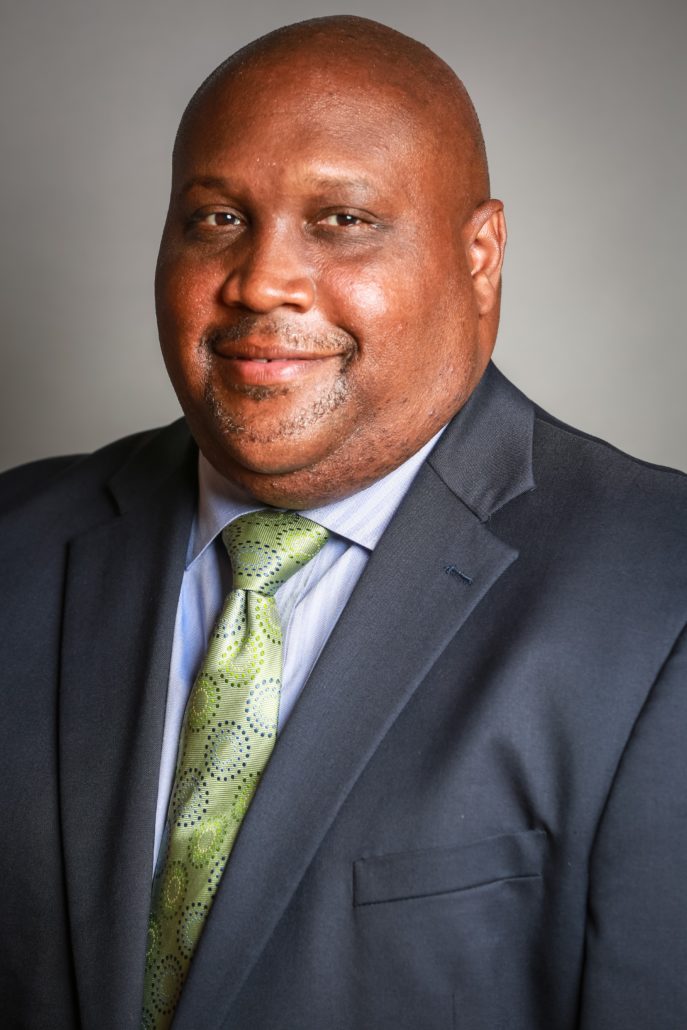 GM continues to be among the most diverse automotive employers globally, from the board room to the plant floor. General Motors believes that cultures shape today's global economy. Respecting a wide range of unique perspectives is key to our success. General Motors is dedicated to being at the forefront of change, leveraging creativity and different points of view to define the new era of mobility. Diversity is promoted in our workforce, supply chain and our dealer network throughout the globe.
GM believes its ability to meet the needs and expectations of an increasingly diverse and global customer base is tied to innovation, and innovation is best driven through workplace diversity and inclusion, supplier diversity and a diverse dealer network. Progress is measured by recruiting and retaining diverse talent to engaging in employee resource groups, which are enabling better employee and customer connections. Diversity and inclusion is promoted throughout the workplace.
Humphrey has served on the boards, and/or was board chair, of many advocacy groups to help drive diversity and inclusion.
"I see diversity and inclusion as a strength, based on our ability as an organization to recognize, value and draw upon unique perspectives to help drive innovation," Humphrey said. "It's imperative that our workplace reflects a diverse make-up, just like our customers and vehicles. Mentoring is very important to me, formally and informally. I have mentored hundreds of employees … and youth throughout the company, my community and my Church."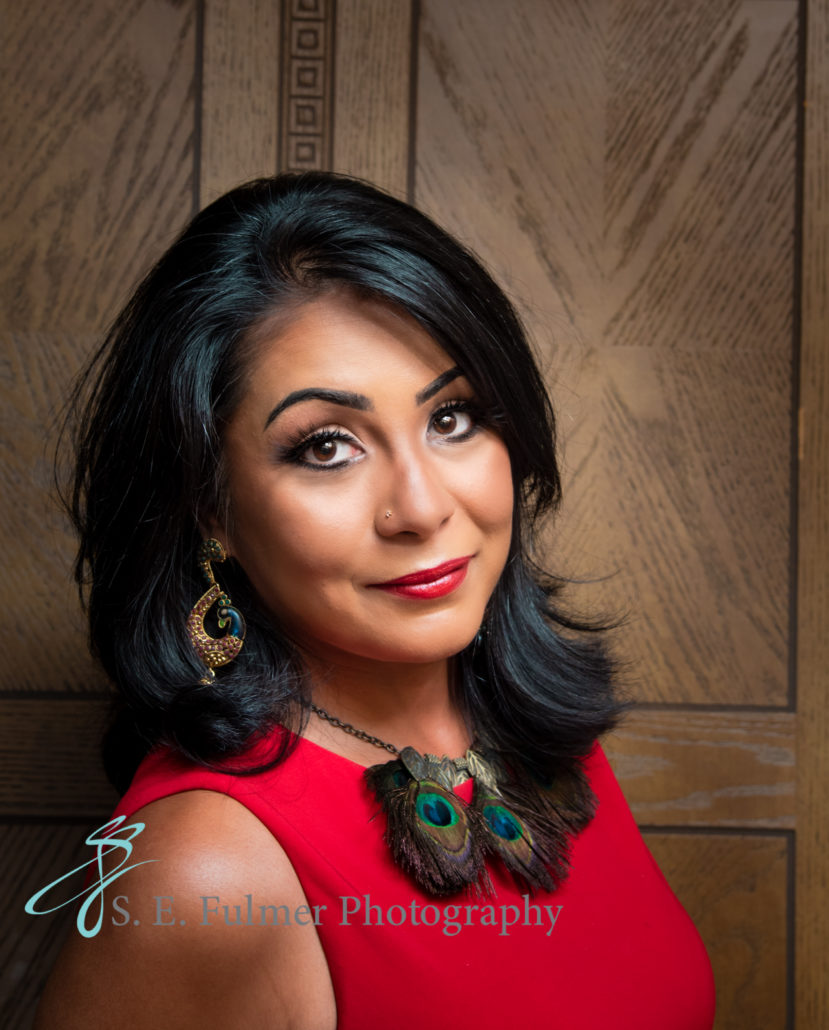 Aparajita Jeedigunta
Aparajita Jeedigunta is the founder and CEO of AJ Rao, LLC, a boutique firm offering custom built, comprehensive business strategies and solutions that maximize profits and business development by building intentional inclusion into business goals. The firm also offers customized training, consulting and coaching for individuals, teams and groups on conscientious, balanced leadership development to leverage diversity into bench strength.
The company's entire business model is to address the alignment between diversity, equity, inclusion and belongingness. All of its services are rooted in its proprietary LEGupward Framework that was created to maximize and harness the unlimited potential of any entity's (organization or individual) internal diversity.
"We believe and operate in the truth that Diversity, Equity, Inclusion and Belongingness are absolutely about seeing yourself as a whole, holistic being who is a unique contributor because of your journey and not despite it," Jeedigunta said. "This is so that you can then check your biases and assumptions and start to recognize the unique contributions of others because of their journeys. In this sense, it is about seeking the best and brightest who have always been in the pipelines but the methods of seeking are what we focus on improving."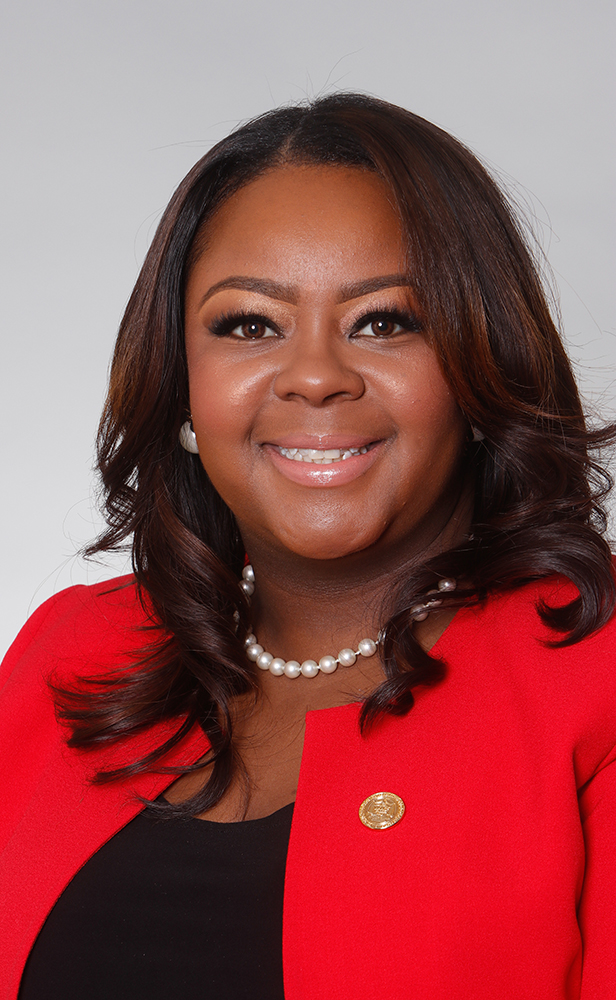 Kamilia K. Landrum
Kamilia Landrum, the executive director of the Detroit branch of the NAACP. is a top millennial leader in Detroit's non-profit industry. She is the youngest executive director in the history of the Detroit Branch NAACP, a branch known for its leadership and membership base, robust community engagement, and iconic Fight for Freedom Fund Dinner.
In her 15-year commitment to the Association, Landrum has been at the forefront of social justice advocacy issues, from the fight to uphold Affirmative Action in Michigan to historical legislation such as Promote the Vote. She has traveled across the country for civil rights demonstrations such as Jena 6 in Louisiana and the 50th Anniversary of the Edmund Pettus Bridge Crossing in Selma, Ala. Most recently she traveled from Jamestown, Va., to Jamestown, Ghana with a delegation of NAACP leaders to recognize the 400-year mark of the Trans-Atlantic Slave Trade.
At the Detroit Branch NAACP, Landrum oversees the implementation of strategic partnerships and programming the Association's five game changers: education, economic sustainability, criminal justice, civic engagement and health and heath care access. She has served in numerous leadership capacities of the local, state and national level of the organization.
Landrum has engaged hundreds of youth leaders across the country by re-activating NAACP college chapters, training students on advocacy and civil rights issues, and mentoring students as they developed as leaders. In her first year as Executive Director, she hosted the 110th NAACP Convention bring 10,000 people to Detroit and over $11 million dollars in economic impact.
Kamilia is a graduate of Lewis Cass Technical High School and holds a Bachelor's of Science Degree in Business Administration from Florida Agricultural and Mechanical University and a Master's of Public Administration with a focus in Nonprofit Policy and Management from Wayne State University. In her community, Kamilia serves as a current member of the Detroit Alumnae Chapter of Delta Sigma Theta Sorority Inc., Alumni of New Leaders Council Detroit, and member of the Renaissance (MI) Chapter of the Links, Inc.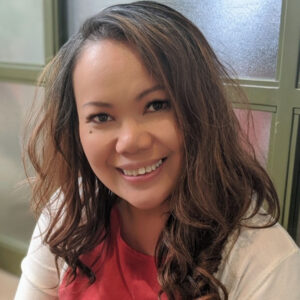 Kavy Lenon
Kavy Lenon has been the senior supplier diversity manager for Herman Miller for the last nine years. For the past decade, Lenon has been a contributor in promoting growth of diverse owned businesses through various opportunities by coaching, educating, advocating, and community outreach.
Lenon gravitates to challenges and is motivated to solve complex business problems. According to her nomination form, she successfully connects new business opportunities by utilizing the corporate value of inclusiveness and diversity  as a differentiator for competitive bidding.
"Kavy diligently works to create innovative ways to help raise internal and external awareness and connect diverse owned businesses with commodity managers, business partners, and prime suppliers," said Michael Davenport of Jireh Metal Products, Inc., who nominated her.
Lenon currently serves on ONE MMSDC, Grant Review Board for Lakeshore Advantage, Vice President for the Veteran Owned Business Roundtable Corporate Advisory Board, and a commissioner for the State of Michigan Asian Pacific American Affairs.
She's has been honored with 2014 and 2016 Champion of Diversity by DiversityPlus Magazine, 2018 Advocate of the Year winner by Michigan Minority Supplier Development Council and 2020 winner of Asian Pacific American Chamber of Commerce Minority Advocate Award.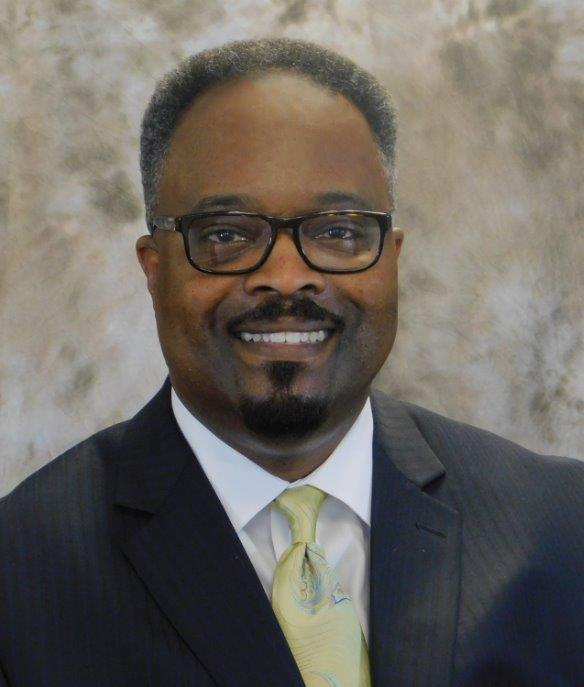 Kenneth Mathies
Kenneth Mathies is the assistant vice president and chief diversity officer for AAA-The Auto Club Group. He works collaboratively with executive leadership, business lines and employees to promote a culture that advocates for diversity, equity and inclusion (DE&I) inside and outside of the organization.
Mathies, a Certified Diversity Professional, has over 25 years of leadership experience in technology organizations, business, marketing and legal operations. He also serves on the Board of Directors for the Michigan Diversity Council and an Ohio-based information technology corporation.
He works collaboratively with executive leadership, business lines and employees to promote a culture that advocates for diversity, equity and inclusion (DE&I) inside and outside of the organization. He assumed this role in February 2018, and under his direction and leadership, has laid a firm foundation for DE&I.
Most recently, Mathies has also been asked to establish and lead a new division within ACG that will be solely dedicated to promoting racial equity and equality for individuals adversely impacted in our communities across the company's 14-state footprint. The Auto Club Group has over 10,000 employees.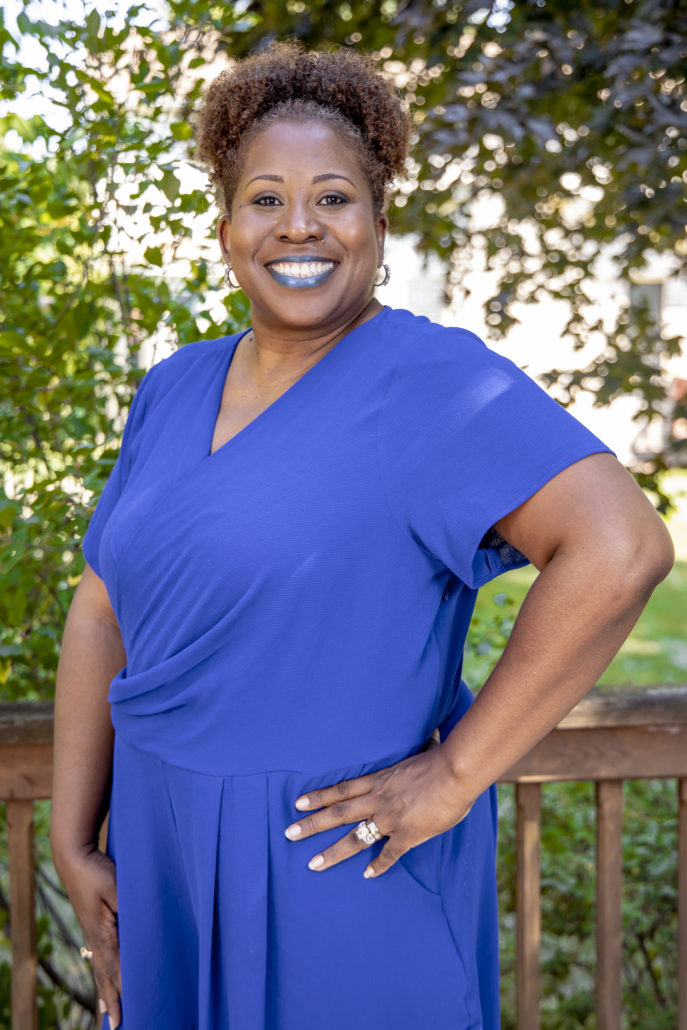 Dr. De'Andrea Matthews
Matthews is director of diversity and inclusion at the Wayne State University School of Medicine, which has served Detroit for more than 150 years. The Office of Diversity & Inclusion at the School of Medicine has served underserved populations since 1969. Through the Premedical Post Baccalaureate Program, over 400 students who are first-generation college graduates from the State of Michigan have completed their medical degrees at Wayne State University, with the majority continuing to serve in Health Profession Shortage Areas and/or Medically Underserved Areas.

Many of these students have come from historically underrepresented backgrounds. As such, Dr. De'Andrea Matthews, the office and program director, oversees the recruitment and retention of students, faculty and staff from underrepresented backgrounds. The students enrolled annually in the Premedical Post Baccalaureate Program come from disadvantaged populations and are dedicated to serving the most vulnerable in our society.
The Office of Admissions, in collaboration with the Office of Diversity & Inclusion at Wayne State University School of Medicine, has made deliberate efforts to increase and sustain diversity in applications to medical school and enrollees. At its lowest in 2014, there was only 2% diversity as defined by those identified as underrepresented in medicine in the incoming medical class. Over the last five years, the school has maintained 20-22% URM enrollment. More diversity in the incoming class means a more diverse workforce in medicine upon graduation.
Matthews has served in the Office of Diversity & Inclusion since 2006. Through ups and downs, she has maintained her commitment to the most vulnerable student population – those who are first generation, low income students. Most students entering medical school come from higher socio-economic backgrounds; however, in her role as director of Diversity & Inclusion, she ensures that access to medical education is available to this category of students. Her efforts are supported by the medical school with 99% acceptance rate for students from the Premedical Post Baccalaureate Program into the medical school.
A native Detroiter and graduate of Cass Technical High School, a Detroit Public School, Dr. Matthews has published books, book chapters and academic journal articles to inform and educate others about diversity, equity and inclusion work. Most recently, Dr. Matthews was selected as one of the Top 100 Leaders in Education by the Global Forum on Education and Learning (GFEL). This award will be presented in December 2020 at their international conference in Las Vegas, Nevada.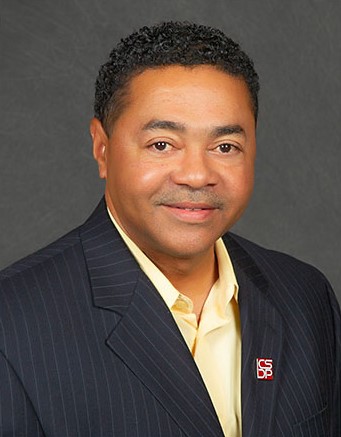 Brian Moore
Brian C. Moore is Director of Business Development and Diversity for Flex Automotive. He has taken on the responsibility of Automotive and Corporate Supplier Diversity initiatives, and Diversity & Inclusion objectives.
Moore sponsors Flex's Automotive Diversity and Inclusion initiative for Ethnicity and Races, and is the Farmington Hills Chairperson for the BFN ERG. He was honored for his contributions to Supplier Diversity within Flex, and in his personal overall contributions to the Supplier Diversity community.
Moore began his career as a Secret Classification Systems Engineer with Boeing Airplane Company back in 1987, and after two years he returned to his hometown of Detroit to continue his career in the automotive industry in various roles.
Inspired by his work at Bing-Lear, in 2002, Moore founded his consulting business and is the President and sole owner. Moore continues to successfully run his business management consulting company, which concentrates on supporting the development and growth of various minority- and diversity-owned businesses.
Moore was designated by his peers to serve on various supplier diversity advocacy groups. He actively serves as council member of the Council of Supplier Diversity Professionals (CSDP), Advisory Board member for the Veterans Roundtable (VOBRT), Corporate Development Committee member for the Great Lakes Women's Business Council (GLWBC), Signature Events Committee (SEC) member of the Michigan Minority Supplier Development Council (MMSDC), FBI Multi-Cultural Committee (FBIMCC) member, and past Board and Lifetime Member of the FBI Detroit Citizens Academy Alumni Association (FBIDCAAA).
He also serves as a youth mentor and participates in multiple community outreach activities. He earned a bachelor's degree from Southern University, a Historically Black College and University.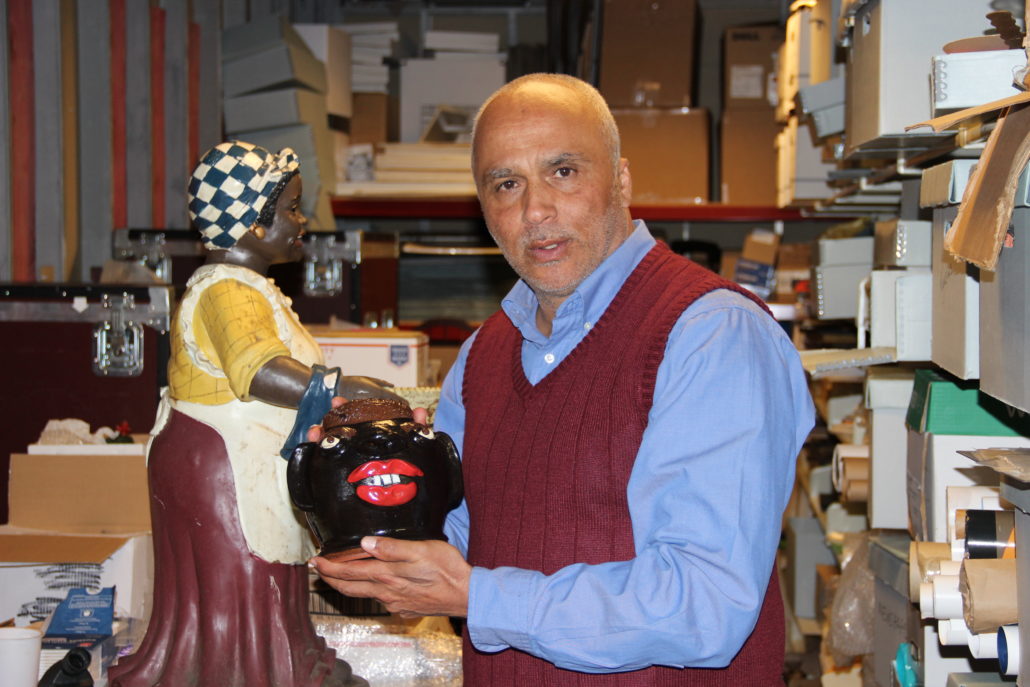 Dr. David Pilgrim
David Pilgrim is vice president for Diversity, Inclusion and Strategic Initiatives at Ferris State University.
The Diversity and Inclusion Office works with the entire Ferris State University community to support the mission and vision of the University, and to ensure that diversity, in its many forms, is understood, respected, and valued. The Diversity and Inclusion Office at Ferris State University guides efforts to conceptualize, assess, and cultivate diversity and inclusion as institutional and educational resources.
The Diversity and Inclusion Office is committed to, among other things, being a strong advocate for diversity and inclusion, introducing diversity into the system, providing expertise and leadership on diversity and inclusion-related matters.
The student body at Ferris State University is increasingly diverse, necessitating institutional change that celebrates, supports, and infuses diversity into the University's core.
"Diversity and inclusion are not simply noble goals, they are essential parts of the make-up of great educational institutions," Pilgrim said. "Ferris State University is envisioned as a great institution—a university improved by the exchange of diverse experiences and perspectives. We aspire to be an institution where the quality of education is enhanced and enriched by a diverse campus community.
"By bringing together people from many different backgrounds, we equip the next generation to engage present and future challenges and opportunities," he added.
Pilgrim likes a quote from university founder Woodbridge, a comment he said "guides my actions."
"Get all the knowledge you can, but use your knowledge in the right way and it will be of untold benefit to you," the quote goes. "Don't use it in oppressing others… And when you see a man or woman trying to rise and doing the right thing don't be selfish but try to help that person rise."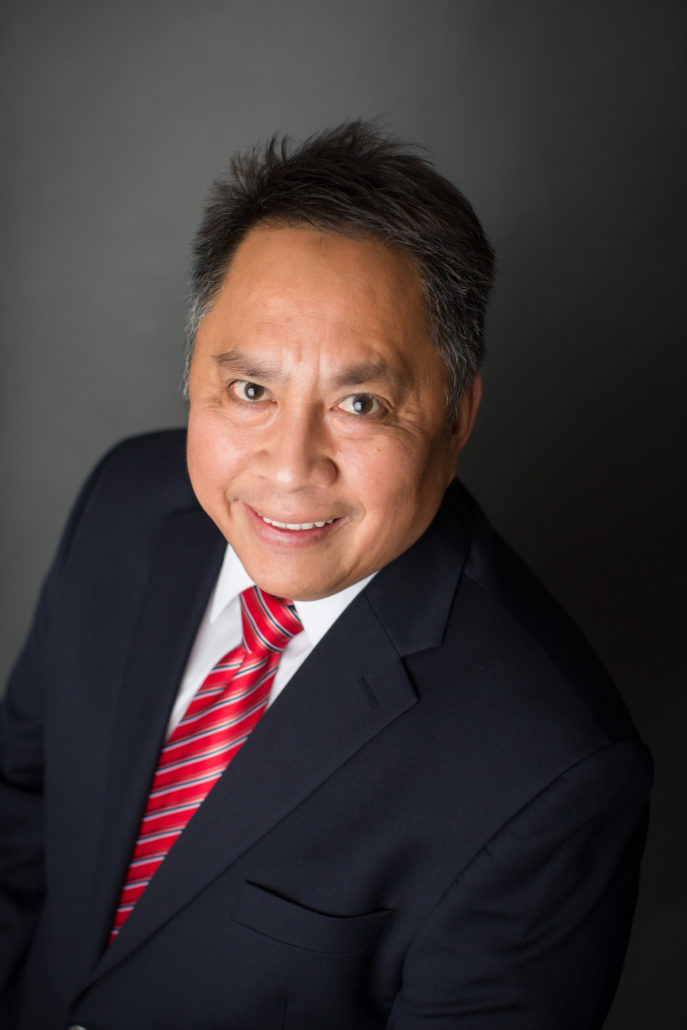 Wilmar Suan
Wilmar Suan is the president of Suan and Company PC- CPA, a full service Certified Public Accountant offering accounting, tax service and business consulting to small and medium size business.
Diversity has a positive impact on Suan's business. Suan said he believes in equal opportunity and will give anyone a chance to learn and grow. He looks at a person's performance on the job, how they handle obstacles and how they rise to the occasion and solve a problem.
As an immigrant from the Philippines, Suan is a member of a diverse community.
"I believe that diversity is very important for the growth, strength, and expansion not just a business point but practice of life in general," he said. "Diversity should be embraced and explored. My team of personnel come from many different cultures and backgrounds. We all have different perspectives and approach to workplace situation, and I embrace it. Variety is the spice of life. Our company is actively participating and sponsoring various events that promote diversity and inclusion."
Suan is the current president of Filipino American Community Council of Michigan, the umbrella organization of the Filipino Community in Michigan representing close to 50 Filipino organization and association that engage in business, professional affiliations, religious, regional, political, culture and other purposes including university and college student organization. He's also a Board Member and volunteer Treasurer of Asian Pacific American Chamber of Commerce.
He believes diversity in a workplace is of "high importance."
"When I walk into a business, I want to feel welcomed and I look around the facility to see if I can relate and if someone can relate to me," Suan said. "You see an individual before you can conversate with an individual. I want my prospect clients to be comfortable and reassured that their needs will be addressed."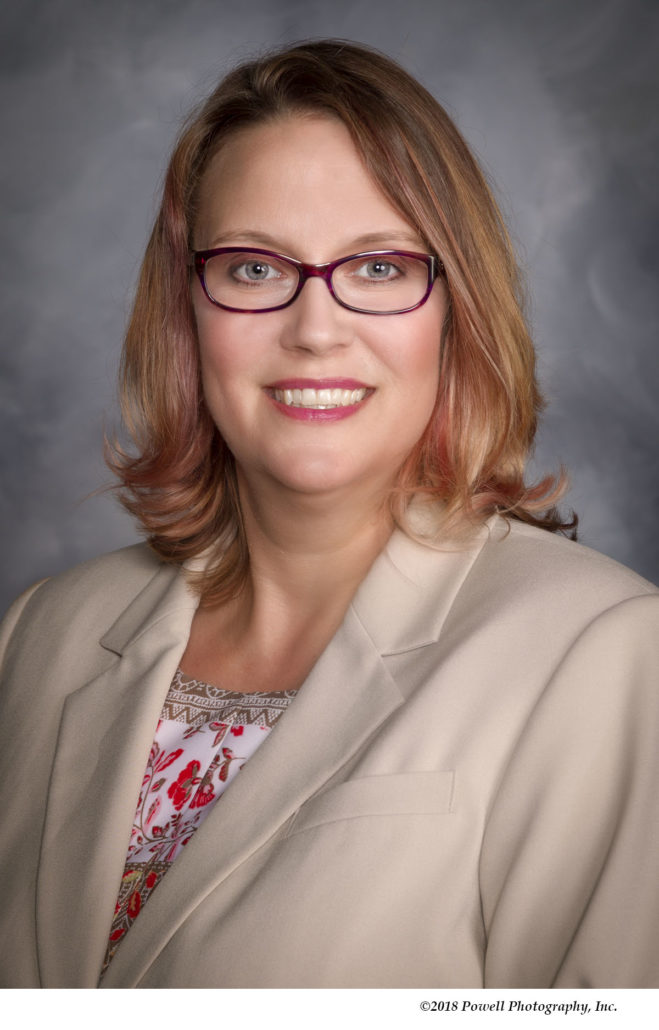 Taryn Sulkes
Taryn Sulkes is president/CEO of Eagle Specialties, LLC, a Detroit-based commercial construction supplier/subcontractor that furnishes and installs the likes of toilet room accessories, toilet partitions, fire extinguishers, cubicle tracks and curtains, lockers, shades and blinds, projection screens, and display systems in the Great Lakes region.
Sulkes serves on the Board of Directors for the Michigan Minority Supplier Development Council. She also volunteers her time with the Great Lakes Women's Business Council and the National Association of Women Business Owners. It is through the work of these three organizations that Sulkes seeks out diverse suppliers to use in her own company.
From its inception, Eagle has been involved with the Michigan Minority Supplier Development Council. From utilizing the business services they offer through the Detroit MDBA center to their certification process, Eagle works to be an above board diverse company. It is with this certification, as well as other diverse certifications that Eagle has been able to obtain business for the company. Many of our contractors are Tier I suppliers to OEMs and we help them not only by providing credit toward their diversity spend goals but by being a trusted partner providing them accountable, accurate, authentic service and support.
"We have been very fortunate to participate in the experiential diversity and inclusion workshop through The Targa Group," Sulkes said. "This eye opening session makes you uncomfortable and opens doors to discussions that many would rather avoid. By embracing the uncomfortable and challenging ourselves to do better we are working to establish best practices for establishing an inclusive workplace."
Prior to starting Eagle Specialties, Sulkes read the book "Ubuntu!: An Inspiring Story About an African Tradition of Teamwork and Collaboration." She said the message of "I am because you are" has stuck with her and she uses that message in her daily life.
"Our neighborhood in Detroit is really economically depressed, and to be able to have a business able to contribute to the community and to hire from within the community is vitally important to us," she said.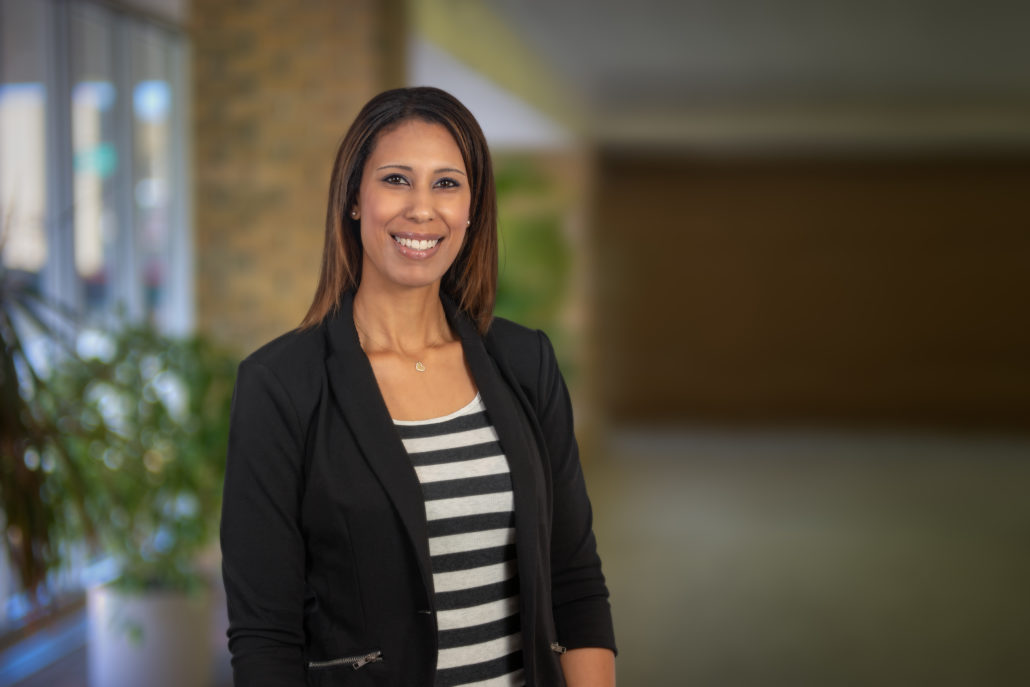 Lindsay Yousif
Lindsay Yousif is senior vice president, deputy chief compliance officer and fair lending officer for TCF Bank. She's a Certified Regulatory Compliance Manager with more than 19 years of experience in regulatory compliance, specializing in Fair Lending, CRA, and HMDA.
She has successfully built compliance programs at various financial institutions and has served as a CRA Officer or Fair Lending Officer for more than 15 years. During her career, she has been involved in numerous mergers and acquisitions, most recently co-leading the Legal and Compliance workstream for the Chemical Bank and TCF Bank merger.
Officials said Yousif is "dedicated to ensuring credit opportunities are accessible to underserved persons and markets," and has taught numerous financial literacy courses to youth to prepare them for the future.
She has served on boards and committees of more than 20 non-profit organizations including as President of the former Housing Opportunities for Macomb; Chair of the Macomb County CRA Association; Member of the Michigan Women's Business Council's Certification Committee; Co-Chair of the Neighborhood Stabilization Committee for the Nevada Banker's Collaborative; and currently as a Board Member of the Fair Housing Center of Metro Detroit.
Yousif earned both a Bachelor of Arts and a Master of Public Administration Degree from Oakland University in Rochester, Mich.
Diversity Champions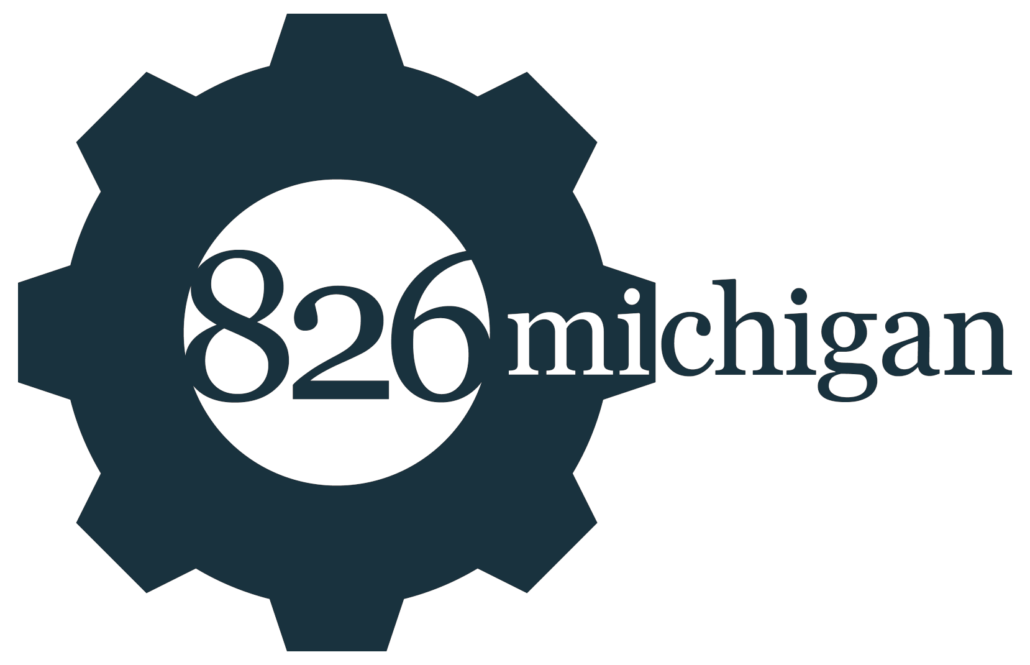 826 Michigan Chapter of 826 National
As an organization committed to encouraging youth in their creative expression, personal growth, and academic success, 826 National and its chapters recognize the importance of diversity at all levels and in all aspects of their work. In order to build and maintain the safe, supportive 826 environment in which great leaps of learning occur, the group commits to inclusion in recruiting and maintaining its volunteer base, in its internal and external relations as members of an 826 staff and board, and in its relationships with parents, teachers, schools, and most importantly — students.

Asian Pacific American Chamber of Commerce
The Asian Pacific American Chamber of Commerce is a non-profit membership association made up of Fortune 500 corporations, multi-ethnic private business enterprises, small businesses, and corporate professionals over a broad spectrum of industries. APACC's mission is to facilitate business relationships among Asian and U.S. based companies and to promote the economic advancement of Asian Pacific Americans.
APACC values inclusion and diversity to maximize the potential of the individual and business, working closely with diversity supplier teams to promote diversity within their suppliers and enhance and grow the Asian Pacific American business community. APACC's signature event, East-West Business Connection, promotes diversity by providing corporate buyers to meet with about 300+ suppliers comprised of minority business enterprises, as well as Asian and U.S. businesses throughout the Midwest. APACC participates in the Michigan Diversity Connections (MiDiCo) as well as the National Diversity Council among other opportunities to promote diversity.
"Diversity and inclusion maximize the potential of the individual and businesses," executive director Duc Nguyen Abrahamson said. "Diversity and inclusion maximize the potential of the individual and businesses, providing solutions, untapped opportunities, and out of the box thinking."

Design Core Detroit
Design Core Detroit's mission is to establish Detroit as a recognized and valued world-class resource for creative talent by strengthening design-driven businesses. In addition to providing traditional business support services to design businesses, Design Core works to grow the market for Detroit design and works to position Detroit design as having unique value.
When Design Core secured an additional $10k through a Rapid Relief Grant from the Gucci Changemakers Impact fund it expanded the Design in the City program to include a month long pop-up retail experience involving five Black-owned Detroit businesses and 10 local female entrepreneurs, 9 of which are designers. Bringing the program impact to 20 designers (18 are designers of color), 13 businesses (6 are Black-owned businesses and 3 are women-owned), and the program also allowed them to secure the services of four Black-owned vendors.
Design Core Detroit is a part of the College for Creative Studies and has operated relatively independently. The College for Creative Studies subscribes to the principle of equal opportunity in its employment, admissions, educational practices, scholarship and loan programs and other school-administered programs, and strives to provide an educational environment and workplace free from unlawful harassment or discrimination. Discrimination, including harassment, because of age, race, color, national or ethnic origin, religion, sex, sexual orientation, gender identity or expression, veteran status, physical attributes, marital or familial status, disability or any other characteristic protected by law is strictly prohibited.

As a small nonprofit organization with eight FTEs, 50% of which are people of color, Design Core has a flat leadership structure that encourages and supports team members in their development.
Kiana Wenzell, the director of culture and community at Design Core, has committed the past 16 years to ensuring that black female voices are heard, visible, respected, and represented in the design industry.
"My position gives me a strong platform for continuing this work," Wenzell said. "The role involves facilitating greater connections between business, academic, cultural and government institutions and provides an opportunity for raising not only my voice in the spirit of equity and inclusion, but those of others like me."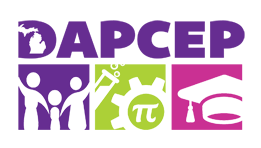 Detroit Area Pre-College Engineering Program
The Detroit Area Pre-College Engineering Program is an educational nonprofit that has prepared under-represented PreK-12th graders in metro Detroit for science, technology, engineering and math (STEM) futures. DAPCEP engages more than 11,000 area students each year. With more than 68,000 alumni and a near 100% graduation rate, DAPCEP remains one of the leading organizations of choice for maximizing youth potential for success.
STEM jobs are growing faster than any other sector. Yet, according to the National Science Foundation, only 17 percent of scientists and engineers employed full time are minority. Research also shows that engaging students in STEM activities early in their school years makes a big difference in their achievement, pursuit, and success in STEM areas.
DAPCEP's mission is increasing STEM exposure to historically underrepresented youth in the Detroit area. And in turn, DAPCEP actively to change the statistics and increase the number of underrepresented students who become the next generation of successful STEM leaders.
"It is fulfilling to see the impact DAPCEP has on thousands of students and families in the Detroit area," said execeutive director Michelle Reaves.
DAPCEP's Board of Directors is gender and racially mixed, comprising of 8 women and 11 men, 14 African-Americans, 1 Hispanic-American, 1 Indian-American and 3 white persons.
"DAPCEP's staff is comprised of African-American women who, like the board, are fully committed to the students' success," Reaves said."It is important that the Board and staff reflect and connect with the student population.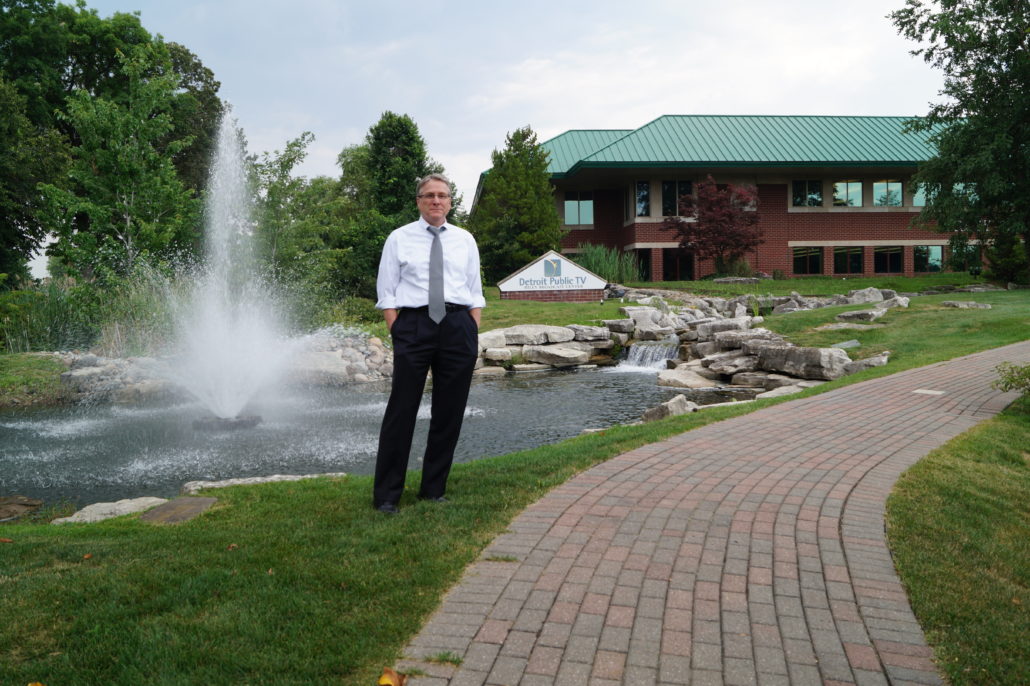 Detroit Public Television
Founded in 1955, Detroit Public Television is a non-commercial, viewer-supported public television station licensed to the Detroit Educational Television Foundation. DETF operates four broadcast channels – 56.1; 56.2 Detroit PBS Kids; 56.3 Create; and 56.4 World; DETF also manages WRCJ 90.9 FM, a non-commercial, listener supported radio station licensed to Detroit Classical & Jazz Educational Radio LLC.
Detroit Public Television and WRCJ are committed to diversity and inclusion in its workplaces and in all aspects of its organizations through programming, community relationships and engagement, governance, and organizational culture.
"We value the unique ideas, perspectives, and contributions of our staff, board, volunteers, partners and the communities we serve," said Tracy Duda, AVP, Human Resources. "We embrace the creativity and innovation that result when individuals from a multitude of cultural and life experiences and communities come together."
Detroit Educational Television Foundation (DETF) continued its goals to expand its offerings of new, diverse programming through more community outreach and local program productions this past year.
One Detroit is Detroit Public TV's (DPTV) commitment to telling greater Detroit's story by telling the stories commercial media are not able to tell. One Detroit provides in-depth, unbiased, and trusted coverage that gives context to the complex issues facing Detroiters throughout the region including education, environmental justice, immigration, and the 2020 Presidential election.
Detroit Educational Television Foundation's written diversity policy outlines its goals and expectations to make diversity a core and abiding strength of the organization. A key goal at Detroit Educational Television Foundation is to celebrate diversity of Southeast Michigan, which is possible only with a strong, multicultural Board of Trustees providing leadership and governance for the organization.
With the recruitment of three new board members, Detroit Educational Television Foundation's Board of Trustees currently has 40 members. The board is now comprised of 45% females and 55% males. Of all members who chose to self-identify their ethnicity, the Board is 2.5% Hispanic Latino, 2.5% 2 or more races, 5% Middle Eastern/North African, 22.5% African American, and 67.5% White American.
"Our intent is to make the Board more diverse and we consider a number of factors, of which race and ethnicity are just two," Duda said.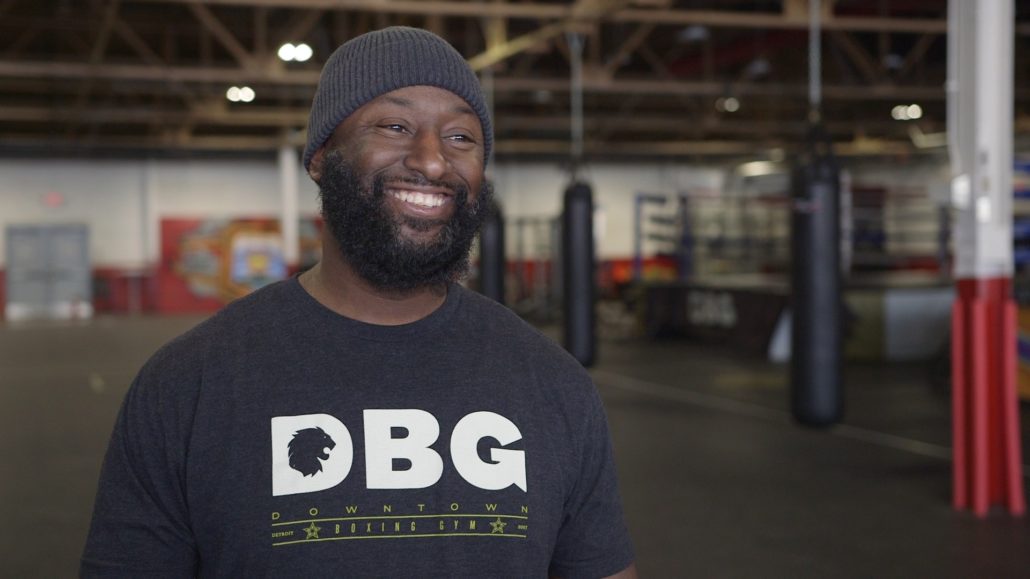 Downtown Boxing Gym
Since 2007, the Downtown Boxing Gym has served the children and families of Detroit by providing a free, nationally recognized after-school academic and athletic program and critically needed services for Detroit students. DBG has a 100% high school graduation rate and helps students succeed through literacy and math intervention, enrichment programs, college and career readiness, SAT/ACT prep, and more. DBG currently serves 150 boys and girls ages 8-18 from 30 different zip codes and 57 schools across Detroit and nearby suburbs.
DBG's mission is founded on the belief that all children (and adults) should be afforded equal opportunities for employment and upward mobility. Its programs have been holistically created to broaden students' knowledge, learning and understanding of the realities of functioning in the world around them.
"Diversity is threaded through the entire design of our program and all decisions that we make," CEO Khali Sweeney said. "Even the name Downtown Boxing Gym was strategically designed to acknowledge and help attract those being stymied by societal inequities.
"Our goal is to attract all children though whatever means speak to them – athletics or academics," Sweeney added. "Whatever fuels their interest, they are supported in creating additional strength in their areas of interest and given group and individualized attention to learn skills and behaviors that will serve them now and into the future."
DBG promotes an inclusive workplace by providing, among other things, cultural diversity and sensitivity training, sexual harassment training, targeted recruitment via minority organizations and a minority mentoring program.
"We measure success through the success of our students (our 100% high school graduation rate since 2007), the growth of our program and our ability to expand and provide more jobs and make an even greater impact on our community," Sweeney said.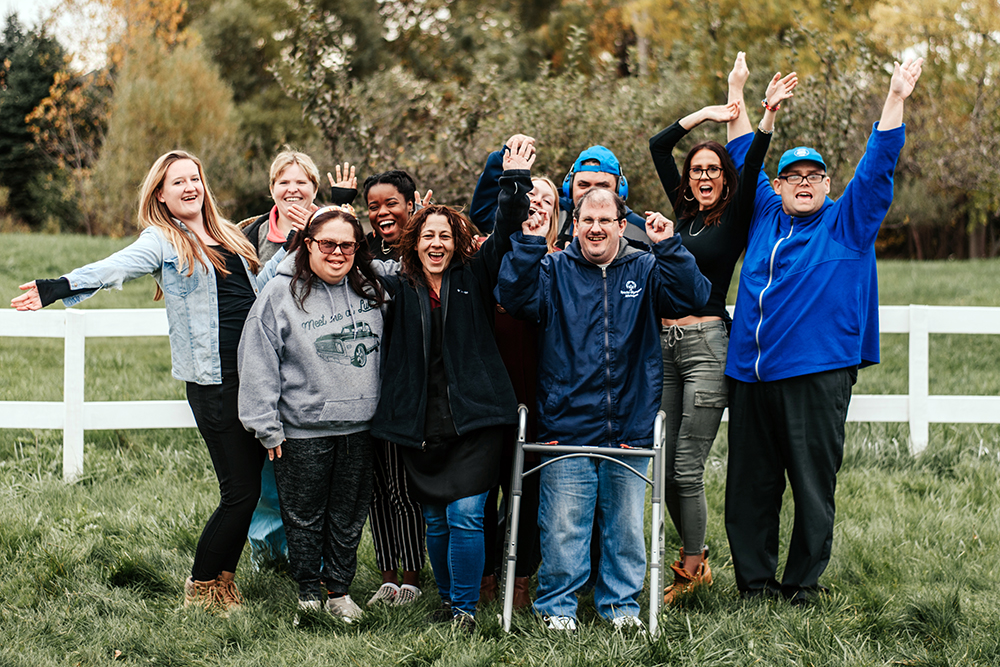 Dutton Farm
Rochester, Mich.-based Dutton Farm's mission is to empower and support adults with intellectual and developmental disabilities to live a life of purpose, inclusion, and dignity, a mission fulfilled through Adult Education, Community Involvement, and Workforce Development programs.

Adult Education is based on our farm in Rochester, and involves curriculum built off of ten daily goals. Community Involvement is an extension of Adult Education, and involves off site trips to experience consumerism, volunteerism, and meaningful community relationship building. Workforce Development involves finding customized, integrated employment in the community and providing follow along support services.
Adults with intellectual and developmental disabilities are an under-served population during the best of times. Before COVID-19, people with disabilities had an 85% unemployment rate, and 2 million people never left their homes at all.
"As the rest of the world experienced being stuck at home and is now moving into a new normal, it became more important than ever not to leave our most vulnerable behind," said Jennifer Felmlee, the chief assistant to Dutton Farm's CEO. "Dutton Farm has worked incredibly hard to preserve our participants' benefits and our services during a time when many providers are being forced to shut down. We are also working to provide telehealth and virtual education options that provide meaningful engagement for people who cannot leave their homes for various reasons, including COVID-19."
Dutton Farm was founded, Felmlee said, on the belief that "all human beings deserve the same rights and opportunities." The organization has always "focused on the individual" without regard for race, gender, disability, or other discriminatory characteristics.
Diversity, inclusion and equity are at the heart of Dutton Farm as an organization, with a vision to create a just world where you will find dignified inclusion in our school, workplaces, government, communities, churches, and beyond.
"Our purpose is to change the world and inspire others to see all people with disabilities treated with equality, valued for who they are, and given equal opportunity to achieve their dreams," Felmlee said. "We strongly believe in these values for all people, and strive to fulfill them in our own workplace as well as advocating for people with disabilities to the rest of the world."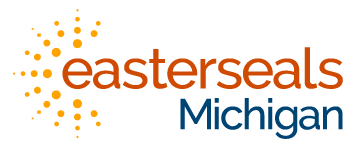 Easterseals Michigan
Easterseals Michigan works to change the way the world defines and views disability by making profound, positive differences in people's lives every day.
Easterseals Michigan provides a wide variety of interventions that help individuals of all abilities, including those with Autism Spectrum Disorder. Easterseals Michigan currently has a combination of services specifically targeting individuals with the diagnosis of ASD as well as other services that include individuals with ASD among their service recipients.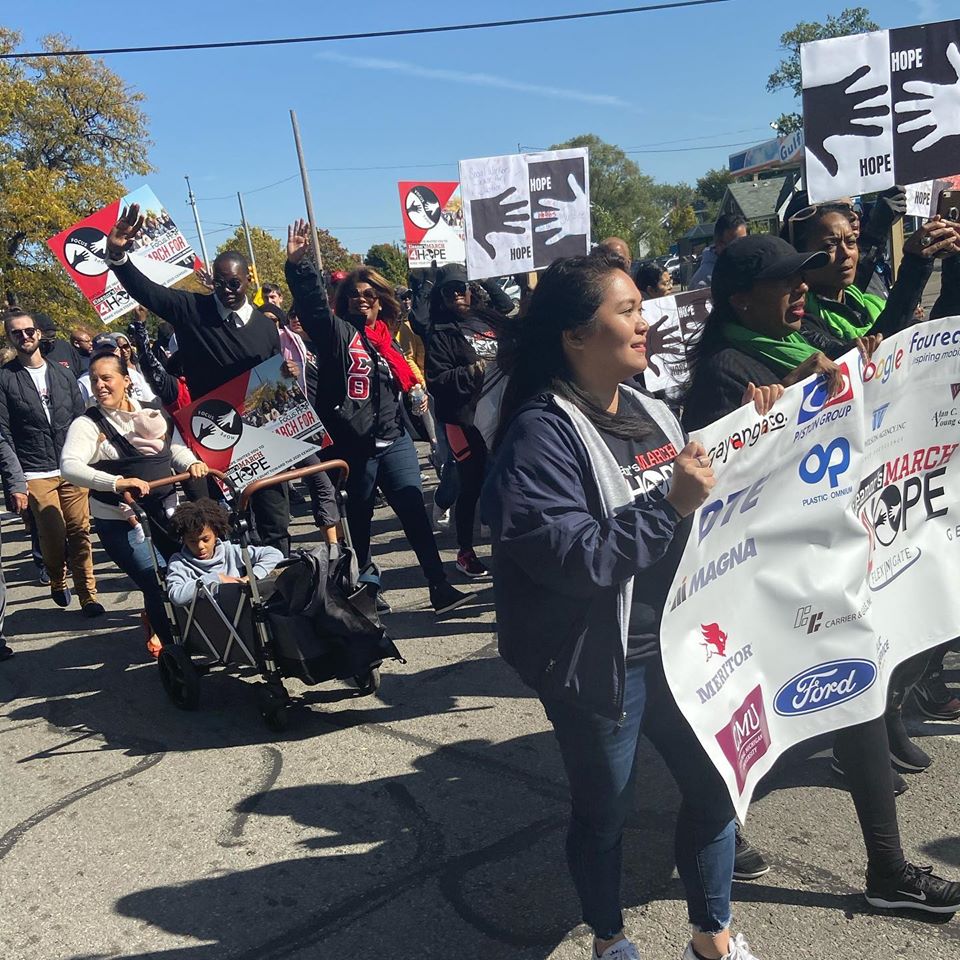 Focus: HOPE
Focus: HOPE is a nationally renowned civil and human rights organization, and a trusted member of the community for five decades. Founded in 1968 by Father William Cunningham and Eleanor Josaitis, Focus: HOPE provides an intergenerational and holistic mix of services to disrupt the effects of racism, poverty and other forms of social injustice in southeast Michigan.

Focus: HOPE's Early Learning programming aims to build a cradle to career pipeline of educational opportunity by providing quality early childhood education for newborn to 5-year-olds through evidence-based models. More than 244 students and their families are educated and supported through the Early Learning programs.

The Youth Development program includes education, recreation and leadership development activities for more than 250 students during out-of-school time – including a 21st Century Community Learning Center, Excel Photography, and summer camp programming.

With an extraordinary record of success in working with underserved and under-represented adults in Southeast Michigan — over 500 students trained in 2019 — they offer high quality work readiness, pre-apprenticeship and apprenticeship programs in a range of in-demand career fields.

Focus: HOPE's Food Program provides more than 41,000 low-income seniors with monthly food packages to assist with independence, healthy living and addressing basic needs. The program also provides important infrastructure for health screenings, income support, and tax preparation for seniors and the community at large.

Focus: HOPE pursues leadership as an antiracism organization by advocating for systems change and integrating racial equity into all it does. Additionally, each core program area is undergirded with services such as financial coaching, accounting assistance, and utility payment assistance, creating a one-stop community hub.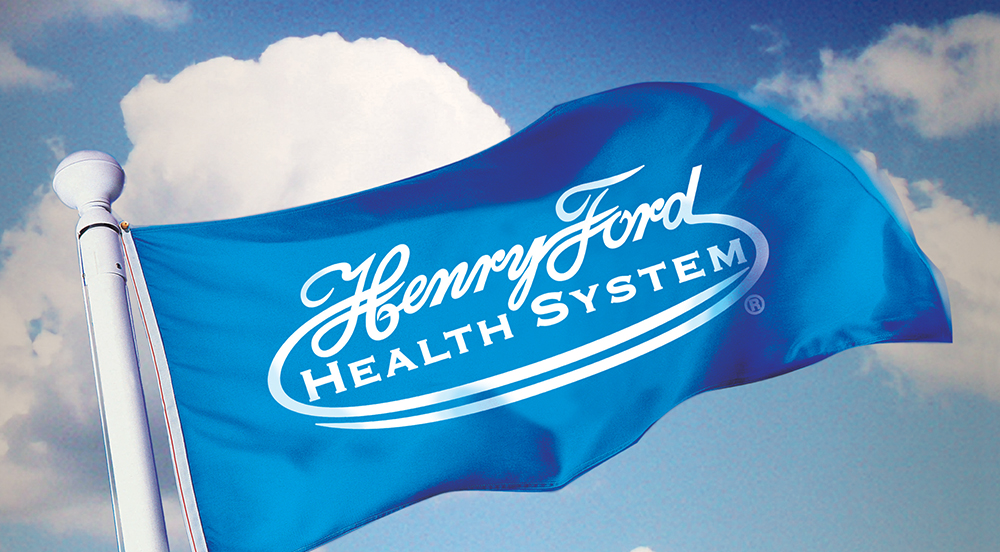 Henry Ford Health System
Founded in 1915, Henry Ford Health System is a not-for-profit corporation managed by Chief Executive Officer Wright L. Lassiter, III and governed by a 17-member Board of Trustees, with volunteer-led advisory and affiliate boards providing additional leadership. It is comprised of five hospitals, numerous medical centers and one of the nation's largest group practices, the Henry Ford Medical Group, which includes more than 1,200 physicians practicing in more than 40 specialties. With more than 30,000 employees, HFHS is the fifth-largest employer in metro Detroit, and among the most diverse.
HFHS promotes diversity through several activities, among them:
• The development of 10 different employee resources groups which advocate for the needs of team members and patients of historically marginalized groups including working women, veterans, individuals living with a disability, LGBTQ and African American physicians.
• Multiple training opportunities for team members in health care equity, culturally appropriate care, and diversity and inclusion topics including Unconscious Bias training.
• A supplier diversity program nationally recognized for fostering the growth of small, women-owned, and minority-owned businesses.
• The collection of race, ethnicity and p rimary data patient data at registration to help us identify and address health care disparities disproportionality affecting people of color.
The HFHS policy of inclusion reaches far beyond race and ethnicity to include gender, age, physical and mental abilities, religious beliefs, political beliefs, educational background, sexual orientation, gender identity and expression, socioeconomic status, veteran and military status, geographical location, income, marital status, parental status and work experiences.
"We promote inclusion through cultural activities developed by our ERGs, inclusive workplace policies banning harassment and discrimination, equal employment benefits and healthcare coverage for LGBTQ team members and their married partners, and professional development events and trainings to ensure all team members have the opportunity to grow," Lassiter said. "When team members feel like they can be themselves and still succeed in the workplace, they are free to do their best work. This leads to stronger teams and better results."

Kids' Food Basket
Founded in 2002, Kids' Food Basket addresses immediate hunger needs and mitigates hunger's long-term impact through daily nourishment and education. Its mission: Nourish kids to reach their full potential because healthy food is a right, not a privilege.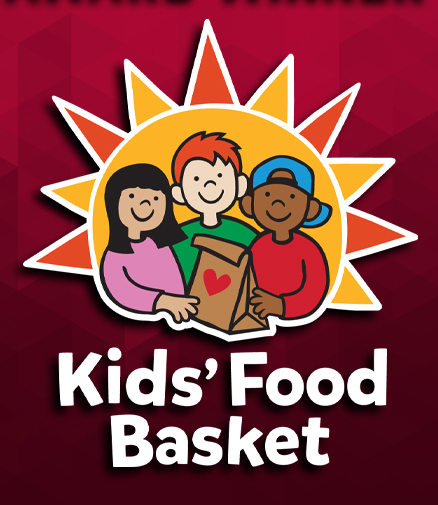 Pre-COVID-19, Kids' Food Basket served over 8,800 kids at 52 schools across Kent, Muskegon, Ottawa, and Allegan counties, where 70% or more of the student population received free or reduced-cost lunch. More than 300 volunteers were needed each day to help prepare, pack, and deliver Sack Suppers.
The organization's top core value is "Working Toward Equity," which informs every aspect of the organization. Its strategy includes targeted action and education in the following areas: Hiring, Staff development, Agency evaluation, Board education, Community relationships, Volunteer and Ambassador training, Intentional Procurement, and Philanthropy/Donor education.
"We have partnered with thought leaders within the community to host our Nourishing Narratives podcast," said Alyson Ramirez, communications manager for Kids' Food Basket. "This podcast/video series grapples with the topics of equity, health, race, and other social justice issues."
Nearly 70% of the children the group serves are African American or Latino, and all of them come from homes that are experiencing poverty. As part of the organization's commitment to professional development, its staff participates in weekly conversations/training on race, bias, and equity.
"We know that we do not all start from the same place, and these trainings help us understand, communicate, and advocate for the children and families that we serve," Ramirez said. "We work to integrate a lens of equity and diversity into the organization's fabric and our decision-making processes so that we can better meet their needs."
Six of the eight executive leadership positions at Kids' Food Basket are filled by women, including Chief Executive Officer and Chief Operating Officer. The group has 43 employees across three locations, 77% are women, and 25% identify as racially diverse.
"Creating a diverse work environment goes hand-in-hand with seeking the best and brightest individuals to join our organization," Ramirez said. "We believe it is necessary to have a diverse workforce that embraces cultural differences and perspectives."

Michigan Muslim Community Council
The Michigan Muslim Community Council aims to pursue social justice, improve human relations and uphold human rights in America. MMCC promotes the best Islamic and American values through advocacy, and organizing service, education and partnerships and coalitions with ethnic racial, religious, education and civic organizations, government and the media and others.
The Michigan Muslim Community Council strives to promote unity and cooperation among the diverse Muslim and non-Muslim communities, cultures, ethnic backgrounds and races by convening and mobilizing the Muslim community and their interfaith, social and civic partners.
CEO Dr. Mahmoud Al Hadidi said the MMCC makes diversity a "core principle" in selecting, promoting and rewarding its staff.
"Diversity in the work place allows an organization to attract the best and brightest by being a welcoming place to work for all employees," Hadidi said. "Diversity reflects the core principles of an organization and demonstrates to constituents and benefactors the promotion of equality, equity and understanding of the value of employees backgrounds.
"We have demonstrated through outreach and diverse assistance and information programs that all organizations have value and a place at the economic table," he added.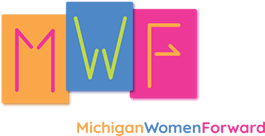 Michigan Women Forward
Michigan Women Forward seeks to eliminate barriers to economic and social equality for women and minority entrepreneurs. MWF delivers scalable services and programs across Michigan by providing access to capital and offering critical technical assistance. MWF's goal is to develop a strong entrepreneurial ecosystem for women who are starting & growing businesses.
Since 2015, MWF has provided microloans to more than 200 women, offered over 100 grants as start-up capital, hosted pitch competitions and invested more than $5M in women owned/led start-ups, resulting in over $20 million added to Michigan's economy.
MWF's commitment to Diversity and Inclusion extends to program participants. Programs and services offered focus on underserved populations, with an emphasis on low to moderate income (89% of women served since the program's inception and women of color 65% to date).

In 2019 and continuing through 2020, MWF has hired a DEI Coach, Sandy Harvey, to work with staff and the board to make sure MWF is a diverse, equitable and inclusive organization. "MWF exists to create a more inclusive and equitable society, so diversity is at the center of the work Michigan Women Forward does every day," CEO Carolyn Cassin said. "By investing in women entrepreneurs, we are creating a more inclusive economy and giving women and especially women of color access to capital to start or grow their business and to create economic security for themselves and their family. MWF works with young women to provide them with access to programs, mentors and opportunities to insure that they have a seat at every table they choose. By tackling issues like Enough SAID, we helped demand that women who had been raped could not be ignored and that they receive justice and could rebuild their lives."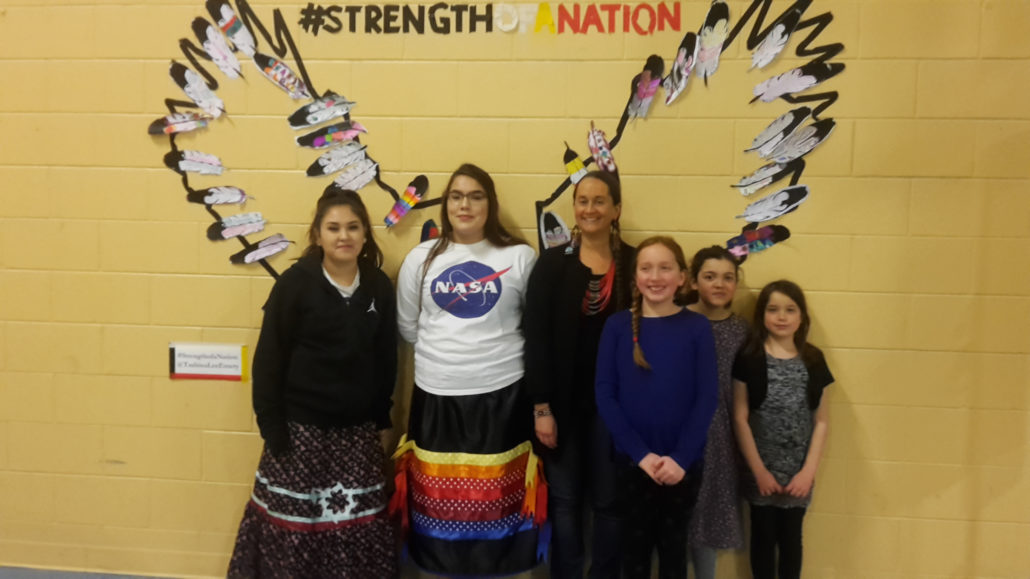 Native Justice Coalition
The Native Justice Coalition was formed in 2016 with the intent of being a platform for healing, social, and racial justice for all Native American people. Its goal is to provide a safe and nurturing platform for Native people based in an anti-oppression framework. It's a grassroots, community based, and progressive Anishinaabe Native led coalition.
As a Native American- and First Nations-led organization, the coalition promotes diversity by working with its Native communities emphasizing community strengths while working on issues like Native led social and racial justice. It emphasizes working in rural, remote, and reservation communities where few grant or philanthropic dollars go to.
"We are driven by the community," CEO Cecelia LaPointe said. "Our work is not possible without our people. We are resilient in the face of great injustice, erasure, stereotypes, and harmful discrimination. The Native Justice Coalition is fueled to build and create a strong Native led coalition."
The coalition strives to be inclusive of all forms of diversity which may include but are not limited to gender, gender identity, gender expression, sexual orientation, racial, cultural, religious, political, socioeconomic background, language, disability, personality, education, interests, and life experiences.
The coalition also wants to be mindful of the multiracial dynamic that exists in many Native American communities which covers dimensions of blood quantum, mixed race, mixed blood, and Métis identity, which is specific to the Great Lakes.
"Diversity is critical to knowing as well as embracing the community," LaPointe said. "As a grassroots and community based the diversity of our community is critical to strengthening and growing our work."

Orchards Children's Services
Orchards Children's Services is one of the largest child welfare agencies in the state of Michigan, founded in 1962 by the National Council of Jewish Women Greater Detroit Section. Orchards started as a small residential group home for 7 boys with emotional impairments. Today, Orchards Children's Services serves over 8,000 children throughout 15 counties in the state of Michigan, dedicated to fulfilling the mission of strengthening the community through quality services to children and families.

Orchards' business is multicultural, and the organization works make sure its staff make-up is consistent with the populations it serves. The management team is comprised of African American men and women, European and Italian.
Orchards is a member of the National Black Child Development Institute, Nationally accredited by the Council on Accreditation (COA), Association of Accredited Child and Families Agencies, Alliance for Children and Families and I am trained as a facilitator for the Healing of Racism.
"Diversity has very much impacted our agency," President/CEO Michael Williams said. "We work very hard at labels that reduce individuals value. Terms like 'crack head,' single mom, aging out are frowned upon as they only stigmatize an offer not value to the ability to promote success and hope for a person. I wrote a piece after the George Floyd killing to share the challenges we as a people face day to day. Also, I gave staff, board and advisory board members some options to view to better educate themselves on this issue."
Orchards' Board of Directors makes diversity a focus when looking for management positions, making sure there are qualified candidates from a wide range of cultures and ethnicities.
"Inclusion is vital to a true holistic view of the people who work here and the people we serve," Williams said. "In a society that has become much more divided we keep our focus on serving and not judging."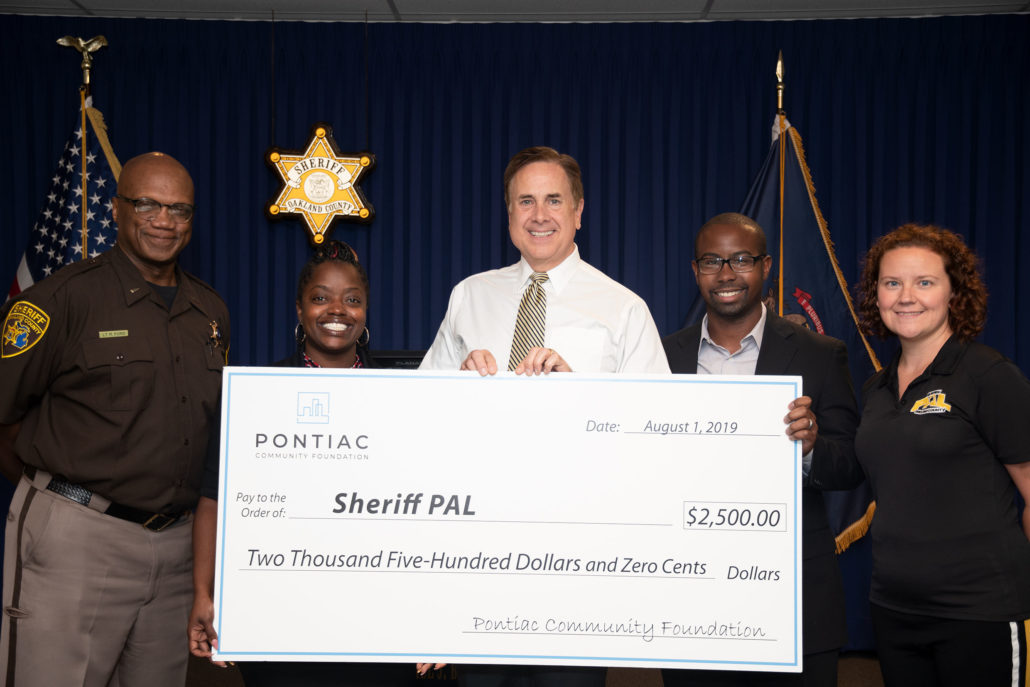 Pontiac Community Foundation
Pontiac Community Foundation, established in 2018, is dedicated to building a brighter future for Pontiac by engaging philanthropy, leadership and collaboration to tackle Pontiac's most pressing issues. PCF's ultimate vision is to see Pontiac as the premier place to live, work and play. Pontiac Community Foundation accomplishes its mission through the priority focus areas of: 1) Education, 2) Leadership, and 3) Quality of Life.

As a lifelong resident of Pontiac, PCF's Chief Executive Officer & Founder, Dustin McClellan, recognized that there are many organizations and individuals working in silos across the community without an overarching plan for addressing the full breadth of needs in the community by focusing on collective action and impact.
PCF's mission is centered around bringing people to the table to maximize impact for the city's residents, while also giving people a voice at the table that historically are left out of the conversation. McClellan elieves many of the city's issues stem from systemic barriers that have led to poverty, poor health and other dire issues within the city. PCF's goal is to "address those barriers and bring people to the table, especially with the support of grassroots groups that are left out of funding streams too often."
"As a majority-minority city, we always focus our lens and solutions on the importance of racial equity to help move the city forward," McClellan said. "All of these values live within our staff and board of directors and guide the work that we do every day. In PCF's Diversity, Equity, and Inclusion statement, it currently states that we will 'advocate for public and private-sector policy that promotes diversity, inclusion, and equity.'"
PCF believes working through a lens of diversity, equity and inclusion is "incredibly important" for the work being done in a city with the Black population making up 34% and the Hispanic population at 13%, as well as an incredibly diverse mix of individuals from all different walks of life, including a large disparity of individuals that are experiencing homelessness, facing disabilities, generational poverty, etc.
"Without viewing our work through an equity and diversity lens, we would be missing critical solutions that are vital to the intersectionality of our community," McClellan said. "Our corporate culture is based on these diversity, equity, and inclusion pillars as noted within our policies and procedures. When we assess vendors for our programming, interact with individuals in the community through our programs and through community outreach, or even our communication tactics, we assess this through a diversity lens as it reflects our community."

Grand Rapids African American Health Institute
The Grand Rapids African American Health Institute is devoted to achieving healthcare parity for African Americans. Driven by research and committed to education and advocacy, GRAAHI aims to create awareness of systemic inequities and develop strategies to achieve positive health outcomes for all communities.
The value position diversity presents has empowered GRAAHI to dedicate itself to achieving healthcare parity in the African American Community. It is the driving force behind programs that connect communities to health wellness education. GRAAHI's programming includes Real Women Real Change, Diabetes Empowerment Network, Senior Care, and Strong Fathers.
Executive Director Micah Foster said GRAAHI's presence in the community has "provided the opportunity to engage" across sectors with employers and other organizations. This has created a behavior of intentional relationship building that is essential to fostering an environment of inclusion. GRAAHI is determined to fight health equity issues and disparities in West Michigan. They continue to set the standard for responsible data collection and reporting at the community level. By collecting, recording, and disseminating data beneficial to the improvement of African American health and wellness, GRAAHI provides West Michigan with recommendations to make a real impact.
"GRAAHI is built upon a foundation rooted in diversity, equity, and inclusion," Foster said. "Though GRAAHI's efforts are focused on healthcare, diversity in all situations including in the workplace is of great importance to the organization and its mission to end disparities among minorities."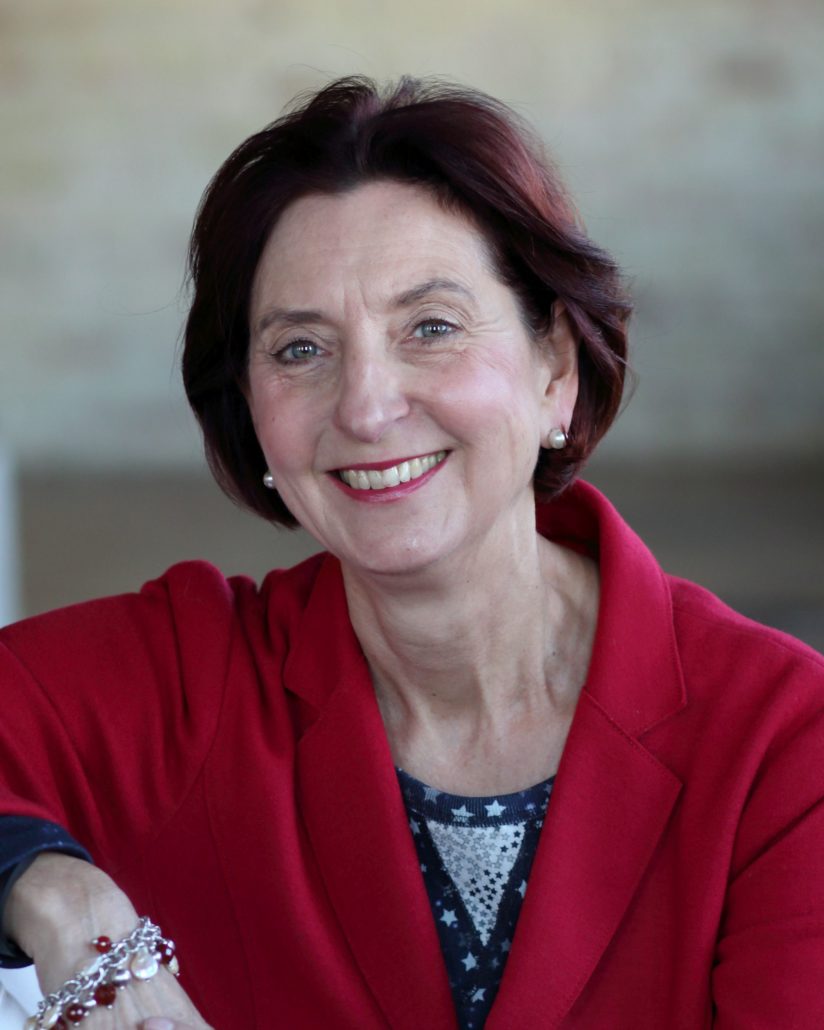 The Right Place, Inc.
The Right Place's mission is to drive sustainable economic growth and shared prosperity for all in the Greater Grand Rapids Region. Since its founding in 1985, The Right Place has developed and implemented strategic plans to guide the organization and drive long-term economic growth in the region.
One of its strategic priorities for the 2020-2022 Strategic Plan is economic inclusion, which means increasing the focus on inclusive growth initiatives to provide economic opportunities for all in the Greater Grand Rapids Region.
There are several ways The Right Place has already begun this strategic work: the Brookings Inclusive Learning Lab, The New Community Transformation Fund, the State of Michigan's Small Business Restart Grants, and supply chain diversification.
The Right Place embarked on Brookings Inclusive Learning Lab over a year ago in partnership with Brookings. The goal of the project is to determine what the barriers to quality employment are within our communities of color and develop strategies in collaboration with our community partners to overcome those barriers.
Economic development organizations around the country have been engaged in discussions on how to increase economic development opportunities in our communities of color. Some, like the Brookings project are in the area of employment, which is a good place to start.
"However, as an economic development leader, I wanted to find a way I could move the needle and positively impact communities of color within the Greater Grand Rapids Region," said Birgit Klohs, The Right Place's President and CEO. "But we also had to find the right 'lane' for our organization, where I knew we could drive real change and create impact using our core competencies, which are to create investment opportunities and job creation."
Thus, the idea for the New Community Transformation Fund was born, a partnership that raised $400,000 in initial startup capital from our partners at Consumers Energy and Bank of America. These funds are supporting the design and development of the New Community Transformation Fund.
The Right Place was allocated over $9.5M in grant funding from the Michigan Economic Development Corporation to distribute to eligible small businesses in West Michigan that have been negatively impacted by the pandemic. Over the past couple months, The Right Place and its regional partners have worked diligently to quickly deploy these emergency relief funds to struggling small businesses. Over 50% of these funds will be going to minority, women, and veteran-owned small businesses.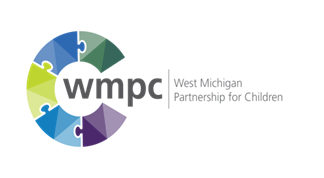 West Michigan Partnership for Children
The West Michigan Partnership for Children has authority for placement of children in out-of-home care in Kent County, Michigan for the approximately 700 -800 children at any given time, ages 0-17, for whom it oversees provision of a full continuum of foster care and adoption services through subcontracts with a collaborative consortium of five private foster care case management agencies in Kent County, approximately 40 providers of residential services statewide, and other agencies that provide supportive services to children and families.
WMPC values multi-dimensional diversity and is committed to developing an inclusive organizational culture that attracts, welcomes, and retains diverse talent. WMPC partners with Inclusive Performance Strategies (IPS) to create and promote an inclusive workplace through ongoing monthly trainings, self and team assessments, and one-on-one equity coaching.
WMPC is committed to "disrupt racist systems, policies and practices that perpetuate discrimination and racial disparities" as one of its five strategic goals. CEO Kristyn Peck is also a part of the nominating committee for the Board of Directors in choosing community leaders who represent the diversity of the community and whose mission and values align to ensure good stewardship of the organization and championship of its mission in the community.
"I am the chief champion of our mission to 'empower communities to create better futures for children and families through innovation and collaboration.'" Peck said. "I have the honor of working with my team to hire candidates that will draw on their unique backgrounds, lived experiences, expertise, and passions to advance WMPC's mission and strategic goals."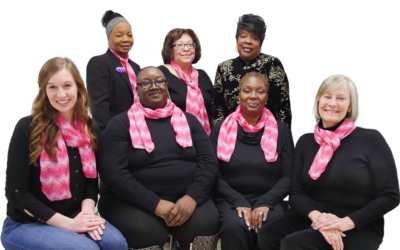 Women of Colors
Saginaw, Mich.-based Women of Colors' mission is to promote diversity in the Great Lakes Bay region by empowering women and families, mentoring youth, community service and collaborating with other organizations. Whenever possible, the group shares its organization's history, established based on diversity. WOC was developed to include an "S" on the end to promote diversity and not to discriminate based on race, gender, religion, etc.
Diversity helped build WOC relationships with community stakeholders throughout the Great Lakes Bay region and allowed them to enhance the services they provide to more than 1,000 children and families in 2019. Officials say the organization is strengthened by diversity and makes them stronger. WOC's membership is also comprised of diverse women from different background, races, ages and religions.
WOC says it measures its progress by servicing youth and families in urban and rural areas with the focus on low-and moderate-income family households. Events and programs are posted on the WOC website and Facebook page, using flyers and word-of-mouth.
"It's important for all individuals to be accepted and respected as human beings," WOC President Evelyn McGovern said. "Sharing about another's experiences helps shed light on a life different than your own and provides a new perspective. Women of Colors gives people an opportunity to share their struggles, priorities and values."