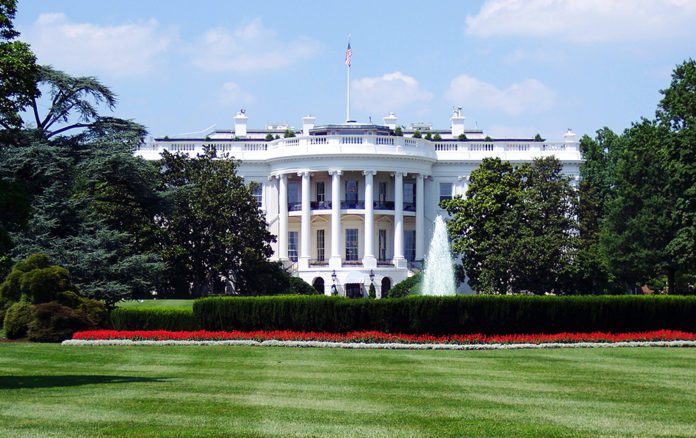 While basically acknowledging there will be pushback from across the aisle and from businesses in some industries, the Biden administration on Thursday rolled out a national cybersecurity strategy that would put in place security rules on critical infrastructure, hold software manufacturers accountable if their products aren't secure and continue the fight against hackers.
Despite the probability of blowback, administration officials said their approach is warranted, while emphasizing that it is still seeking to foster a cooperative relationship between federal agencies and the private sector to protect key parts of the economy and national security infrastructure from cyberattacks.
In a statement released Thursday, the White House said the National Cybersecurity Strategy would secure the full benefits of a safe and secure digital ecosystem for all Americans.
"In this decisive decade, the United States will reimagine cyberspace as a tool to achieve our goals in a way that reflects our values: economic security and prosperity; respect for human rights and fundamental freedoms; trust in our democracy and democratic institutions; and an equitable and diverse society," the statement read. "To realize this vision, we must make fundamental shifts in how the United States allocates roles, responsibilities, and resources in cyberspace."
According to the release, the plan would "rebalance the responsibility to defend cyberspace by shifting the burden for cybersecurity away from individuals, small businesses, and local governments, and onto the organizations that are most capable and best-positioned to reduce risks."
It would also realign incentives to favor long-term investments by striking a "careful balance" between defending against "urgent threats today and simultaneously strategically planning for and investing in a resilient future."
"Our rapidly evolving world demands a more intentional, more coordinated, and more well-resourced approach to cyber defense," the statement read. "We face a complex threat environment, with state and non-state actors developing and executing novel campaigns to threaten our interests. At the same time, next-generation technologies are reaching maturity at an accelerating pace, creating new pathways for innovation while increasing digital interdependencies."
The Washington Post reported the president is likely to have allies in the Democratic-controlled Senate.
"The Biden administration's National Cybersecurity Strategy is a significant step to ensuring our nation is ready to strengthen our defenses and fight back against foreign adversaries and cybercriminals that continue targeting our systems," Michigan Democratic Sen. Gary Peters, chairman of the Senate Homeland Security and Governmental Affairs Committee, told The Post. "I will closely examine this strategy, quickly consider the parts of it that will require congressional action and continue leading efforts to strengthen our nation's cybersecurity defenses."