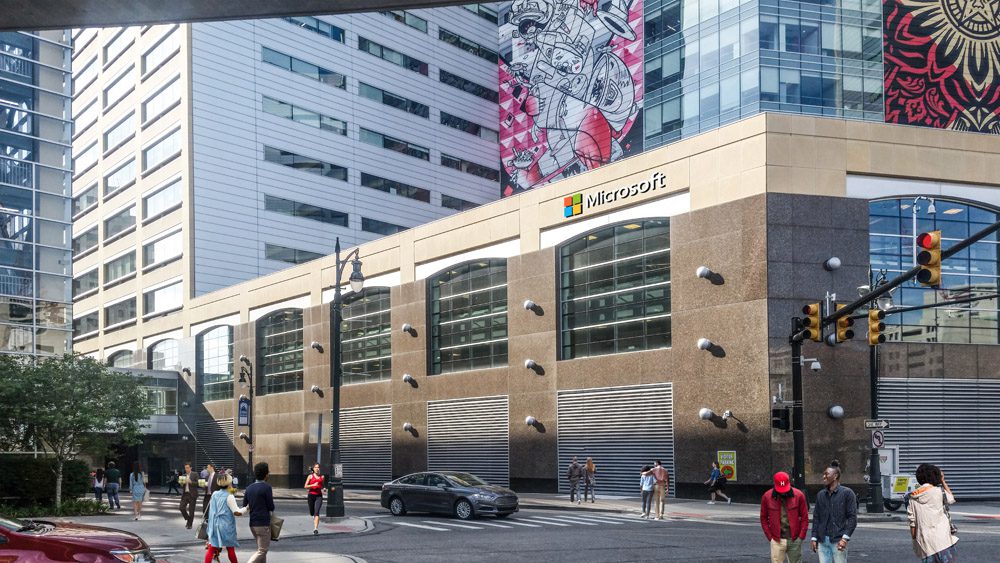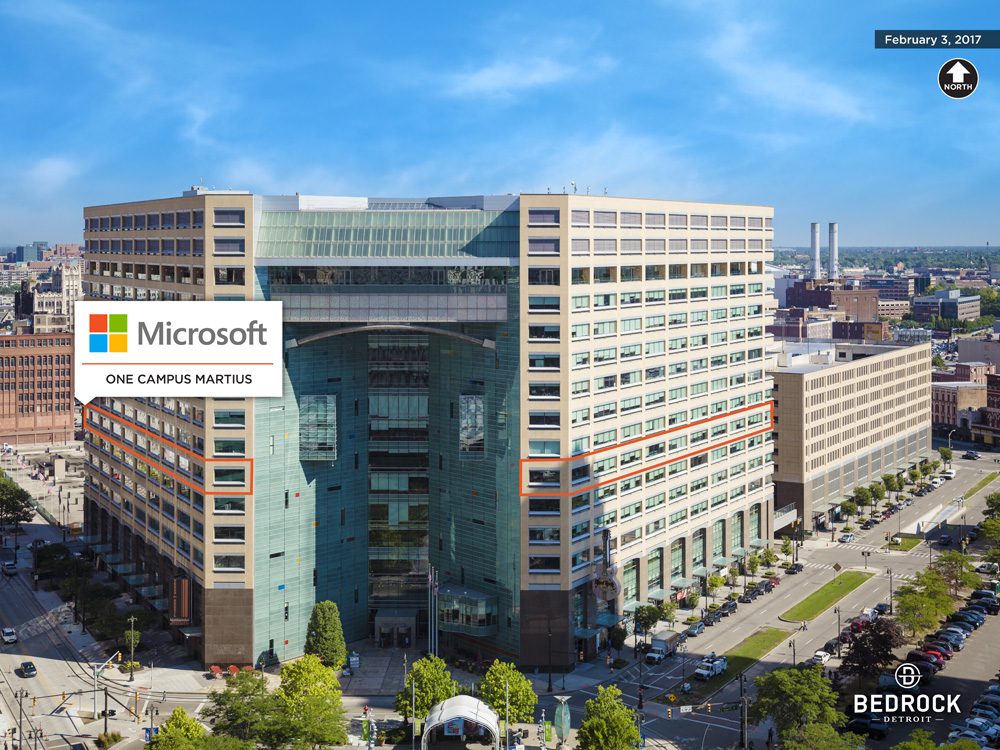 In a move that Bedrock Detroit officials have dreamed of for months if not years, the real-estate firm and Microsoft Corp. officials announced Friday that the technology company will move some of its operations into downtown Detroit.
Microsoft Corp. is bringing its Michigan Microsoft Technology Center (MTC) to downtown Detroit in early 2018. This is one of only 40 such Centers in the world, Microsoft officials said during a press conference at One Campus Martius, where the technology company will take more than 40,000 square feet of space.
"We could not be happier," said Jim Ketai, founder of Bedrock Detroit and its Chief Executive Officer. "We had a vision (when Bedrock and Quicken Loans moved to Detroit) seven years ago that we would create a tech hub in downtown. … The good news is: This is not stopping. We are building momentum."
Dan Gilbert, chairman and founder of Rock Ventures and Quicken Loans, agreed with Ketai. Gilbert noted that he has long talked of Microsoft coming to Detroit not only because it is good for the city but it is also good for that business and the others his group has recruited.
"Momentum breeds momentum," Gilbert said, noting that this furthers the city's reputation for being "the intersection of muscle and brains."
Bedrock officials added that businesses from startups to Fortune 500 companies will be able to work with Microsoft and its unique MTC amenities. Microsoft Technology Centers bring together resources to help clients explore their products while interacting and experiencing firsthand how Microsoft and partner technologies can help businesses.
Microsoft is invested in innovation, bringing its world-class expertise to cities across the nation. Detroit is now one of those locations and the impact on this area will be significant, said Tracey Gallowway, General Manager for the Great Lakes District of Microsoft.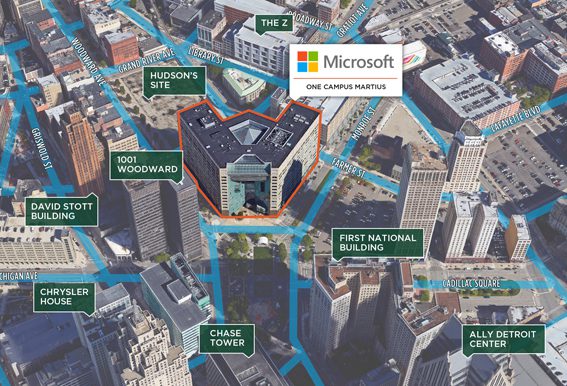 Phil Sorgen, corporate vice president, U.S. Enterprise & Partner Group, Microsoft also noted how Microsoft will work with the local community, including schools, to bring STEM and coding expertise to all ages. The space in Detroit will be a place to "learn, collaborate and explore," he said.
Mayor Mike Duggan noted that Gilbert has been a strong supporter of Detroit, and it was his encouragement that brought the city, Bedrock and Microsoft together about six months ago when Microsoft began considering new spaces to move.
Detroit, Duggan noted, has come a long way from the days when it seemed like companies were moving out on a regular basis. Now, Gilbert added, it seems like there is an announcement on a regular basis of someone new moving into the city.
"This cements Detroit's place as one of the rising stars for innovation and technology," Duggan said.
As background, Bedrock since 2011 has located more than 160 office and retail tenants to Detroit's technology-centric downtown. In addition, Bedrock and its affiliates have invested more than $3.5 billion in acquiring, renovating and developing 95+ properties in downtown Detroit and Cleveland totaling more than 15 million square feet.