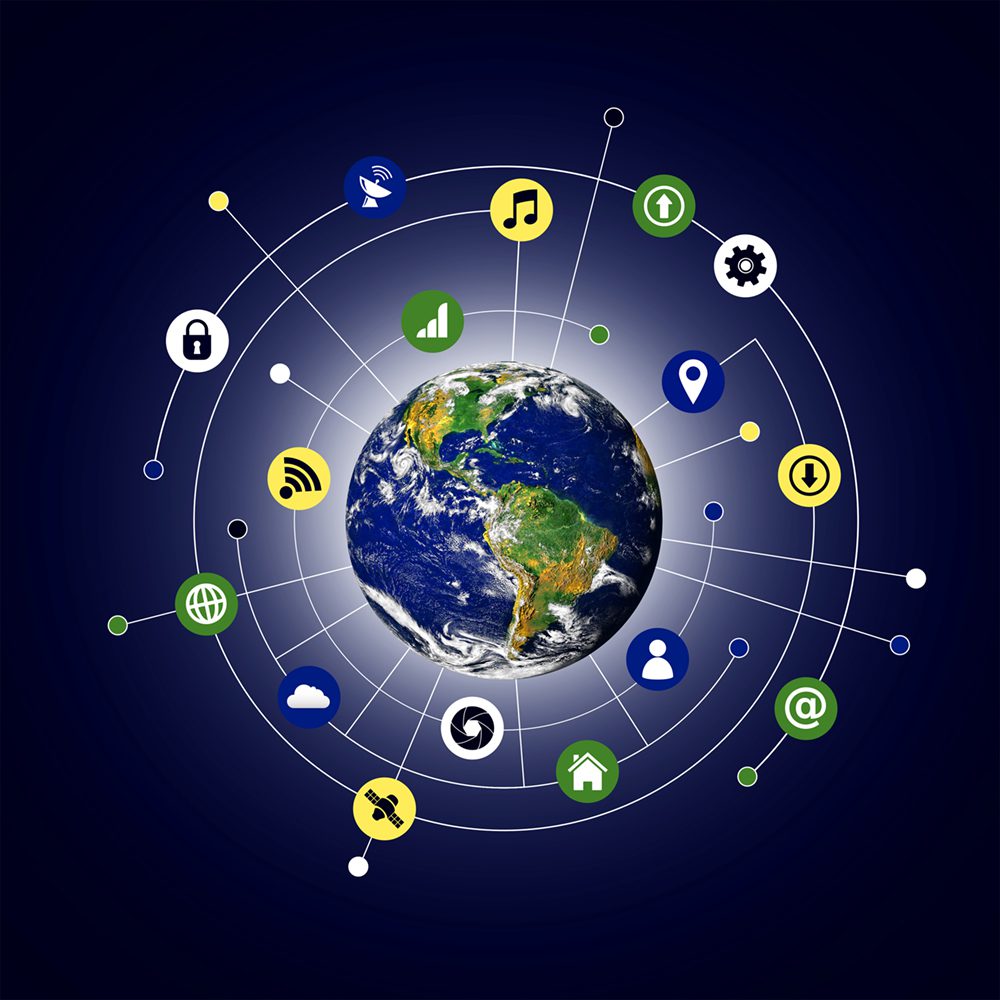 By now it should be clear to all IT executives that every enterprise – from manufacturing to logistics to health care – is encountering a major market transition where digital and the use of digital technology will be the cornerstone of their future. The changes are dramatic and the net effect has been to raise customer expectations for every aspect of every business – from researching and comparing products and services to placing orders and making payments to receiving goods and ongoing services. Internally and externally there is a demand for better customer experience (CX), including increased usability and simplicity of processes and technologies.
What does all of this mean? How did we get here? And what challenges does this bring to IT organizations as they support their businesses and drive new revenue streams?
The Digital Enterprise
I define the Digital Enabled Enterprise as an organization that embraces technology and services to improve the customer experience, and in doing so, often changes the nature of the organization itself. It doesn't matter the type of business, where it's located, or in many cases, how large the organization is; the focus on CX is pervasive and all consuming. To achieve an improved level of customer experience – which includes a superior level of customer engagement and satisfaction – requires continually testing and deploying new service models and technologies. These include four key technologies and solution areas that comprise the next generation platform of IT: Cloud, Analytics, Mobile and Social (CAMS).
When we look across a broad spectrum of industries, what we're seeing is the myriad of ways that CXOs of every stripe are fully embracing the digital world and digital technologies to build the Digital Enabled Enterprise.
From a maturity curve, this is happening very quickly and in a big way – not just in some departments, but across whole enterprises. The start of this digital explosion has often been around big data as organizations have begun unlocking the value in data they have always collected and using it in new and unique ways. Now organizations are beginning to prioritize how they develop and deploy IT, from new services to infrastructure to new applications, in order to more readily benefit from the value of their data.
Digital Enterprises are not only learning how to leverage data-as-an-asset, but they are beginning to take advantage of the Internet of Things (IoT), which integrates enterprises in real time with the world in which we live. This causes dramatic changes in the ways companies respond to customers.
To do this, enterprises have also begun to transform their IT organizations. It's a process that includes changing the organizational structure to more closely align IT and line-of-business (LOB) roles and fundamental operations underpinning everything the organization does.
The Shift
In an earlier article, I discussed the changing nature of the IT organization as it answered the call to change the relationship with its in-house, line-of-business customers who are demanding an enterprise IT experience that parallels the same type of user experience they enjoy in their daily, non-work lives. I identified this as a shift from providing a Technology Defined Enterprise that focuses on delivering specific technologies like computing, storage and networking, to providing a Services Defined Enterprise that focuses on delivering services and capabilities – often acting as the in-house brokers for outside cloud services.
Look at the core of the organization from the CIO perspective: as a broker of services, he or she is in a position to provide a variety of new and exciting enterprise capabilities to meet the dynamic needs of the in-house and outside customers. To do this successfully, CIOs must be constantly looking outside their own enterprises across multiple industries for innovation. They must look for ways to take existing information – from any source and in any format – and integrate that throughout their organizations to address the needs of a variety of stakeholders.
The Future of Health Care
Health care IT is an example of many of these trends toward improved CX, simplicity and third platform IT solutions. Traditionally, health care organizations have looked within their own four walls to address patient needs and obtain a positive outcome for patient care. As health care organizations embrace their roles as Digital Enterprises, we are beginning to see new models such as telehealth which promise to dramatically change the shape of health care and patient care.
Where patients traditionally visit their doctors' offices to obtain a diagnosis and begin the process of being entered into the health care system, now through the use of telehealth technologies and services, patients can be diagnosed and provided services from a different city, state or country. Businesses are beginning to promote telehealth to their employees to both provide a better experience for employee health and wellness, as well as a way to lower health care costs.
Along with the promise, of course, come some challenges and complexities. Health care organizations need to balance digital remote access to patient care with accessibility, security, privacy and regulatory issues.
Other industries face similar trajectories. To begin, CIOs need to look outside, beyond boundaries of their own organizations for inspiration and innovation. They must focus on customer experience, simplicity and intuitiveness of the technology solutions they deliver inside and outside the organization. Doing this will often require enterprise IT architecture skills over traditional core of IT skills. CIOs will need to look across internal and external capabilities that can be woven together to provide a fabric to grow their Digital Enterprises. As with many things, CIOs must find a balance between the possible and the practical.