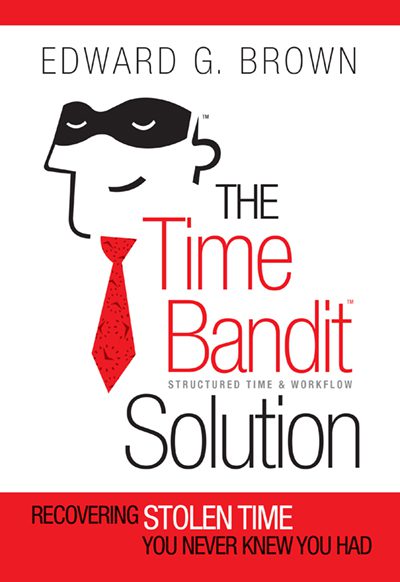 Edward G. Brown, a culture change and time management consultant who helped turn the late Don Ho into Hawaii's iconic great performer, seems to have flipped the idea of "no time for that" on its head.
Now the author of "The Time Bandit Solution: Recovering Stolen Time You Never Knew You Had," Brown, who heads Cohen Brown Management Group, found himself bombarded with too many to count "got a minute?" interruptions.
When that happened, he writes in the book's preface, when he "absolutely, positively had to get something done, but was prevented from doing it by the press of multiple and varied duties," he would essentially make a pact with himself and those around him to "subtract" himself from the rest of the world until that task was done.
"I wrote this self-book to save my own life," Brown writes in a preface to the book, the central theme being "do not disturb, I'm at work."
It is, in fact, a work that dives deeper than what might be found on the typical self-help shelf of a bookstore.
In "Time Bandit," Brown eloquently outlines a solution to the distractions that those around us (ourselves included) create every day.
At the risk of having someone "skim" through what amounts to a rather hefty 250-page volume—made cleverly more readable with a peppering of illustrations, tables and pull quotes—Brown's model boils down to a compelling argument related to boundaries, both personal and with those you work with and with whom you must negotiate in order for his solution to an age-old problem to work at a sustainable level.
Brown uses the first few pages to make his case—as if that was necessary to his argument taking hold.
Certainly, he makes an unassailable case. "Interruptions treat that treasured, finite resource (time) like the cheapest of commodities," writes Brown. He also acknowledges that we tend to be "full-fledged creatures of a culture of interruptions, thriving on controlled chaos and multi-tasking."
The solution, writes Brown, comes down to not only acknowledging the enemy (interruptions) but taking action in a systematic, defensible way.
Brown calls the solution "Focal Locking," something he admits he had to "define, codify, and practice, practice, practice" as diligently as any new skill.
"I learned how to make my precious Time Locking sessions productive, peaceful, and sometimes even joyous," Brown writes.
Brown and his colleagues created a course for businesses, especially timely during the global financial crisis in which "not enough time" made those time management lessons valuable from a consulting standpoint.
The author walks us through the process in a way that halfway through the read has you realize the enduring value of "Time Bandits"—it truly is the kind of book you will want to not only read more than once but keep on a shelf of essential reference works.
This might be a good time to highlight the book's excellent use of graphics, thanks to Stan Hulen of Hulen Graphics and Design with illustrations by Ray Harris  and David Legaspi.
'Interruption Culture'
Once the problem is set forth, Brown takes the time (pun intended) to outline the top five time-loss factors: interruptions, restarts, momentum loss, do-overs, and distress manifestations. The list is helpful in itself but made more so with Brown's included exercise involving what is basically an inventory of the kind of time-loss factors the reader is most likely to experience.
Brown continues in making his case by elucidating what he calls the "Interruption Culture," a phenomenon that is both insidious and downright pervasive.
"When I heard that term [Interruption Culture], I recognized it for the oxymoron it is," writes Brown. "What could be less cultured than imposing the impulse of the moment on otherwise engaged adults?"
The author continues his case for meaningful time management change by helping the reader visualize a series of victims, the idea being that among the examples used, the reader will see the real impact of a life without the kind of solution Brown offers.
If you're not sold by now on how destructive the problem can be (or is) on your workplace wellness, the chapter on "Tommy Wants-to-Please" is likely to seal the deal.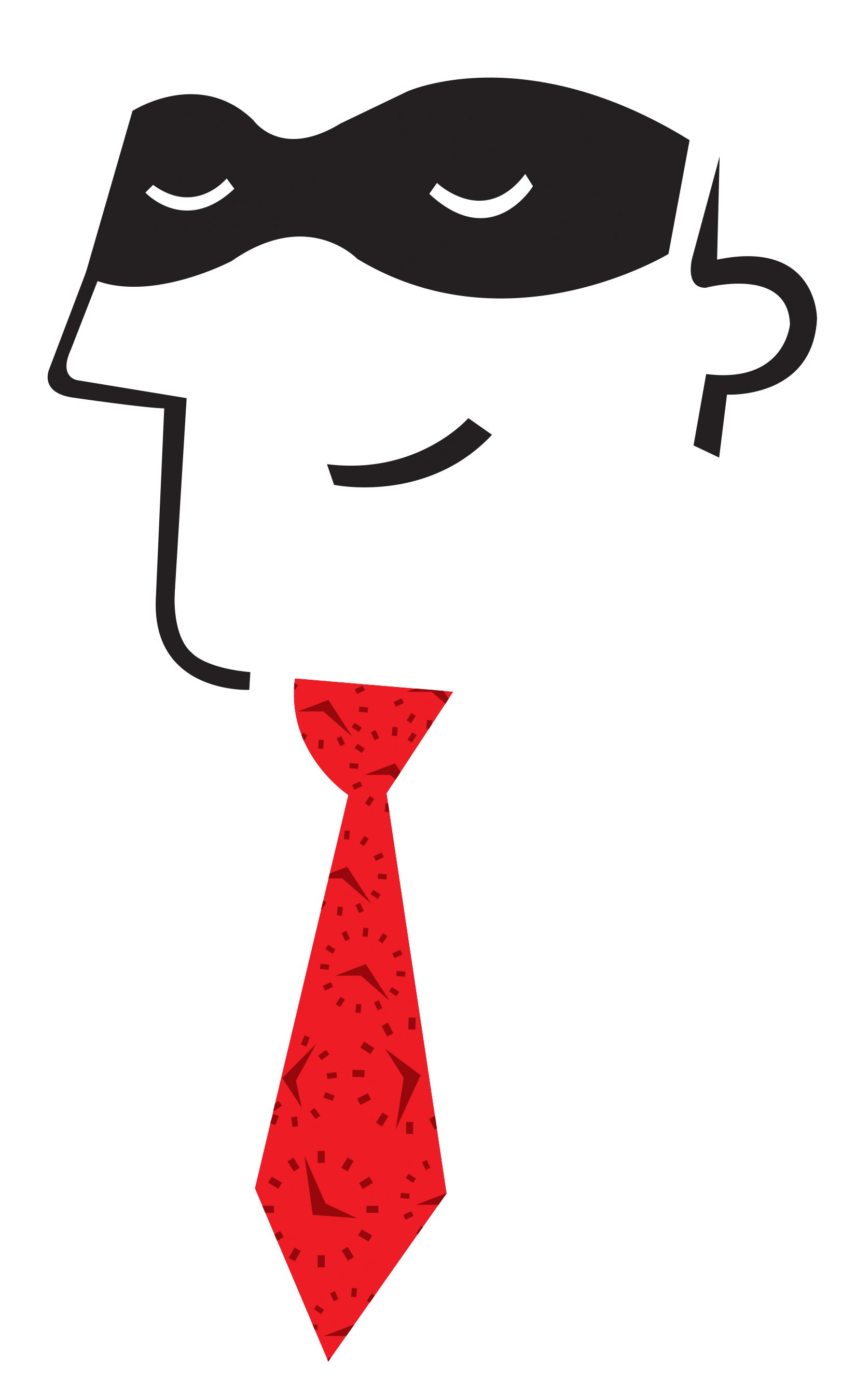 Thankfully, Brown begins to weave in the thread of a solution, beginning with his revealing outline of a strategy he's used successfully throughout most of his career.
He calls it "Quiet Time," a five-step process that Brown says virtually anyone can learn.
"I've been told by others that my whole concept about Quiet Time being an achievable skill is an idealized 'blue sky' dream. But they are mistaken," Brown asserts.
'Time Lock'
He also helps the reader identify situations where the Quiet Time strategy is most applicable, in itself a very useful part of the book.
It's here that Brown outlines the "Time Lock" part of the book, drawing on his experiences and effectively showing the reader how the strategy (using a series of "rules" he outlines with great clarity) will work for virtually anyone.
A key tool in the Time Lock regimen is a negotiated "mutual" agreement that takes place if the strategy is to be truly successful.
"By negotiating with your colleagues and your counterparts . . . you and they will be spared many interruptions and you will also be spared the difficulty or inconvenience that someone else's Time Lock might otherwise cause you," writes Brown.
Brown then acknowledges—and outlines—another key element in the strategy to take back time lost: the ability to "propose" a time locking arrangement.
Simply saying that you're in "Time Lock" won't do it. "Your clients will leave and I wouldn't blame them!" Brown writes.
A winning strategy, he suggests, would go something like the one he credits in part to a conversation he had with Steve Antebi of Maple Capital Management. Or more to the point, with Antebi's assistant, who was able to explain in a way that impressed Brown (to the point where the example is in the book) in its strategic "win-win" and gently effective manner.
"It was just a matter of polite, direct, and clear communication in combination with a logical justification for the Time Lock," writes Brown. "In other words, because they were so smooth, I never even objected. They overcame all the objections I would otherwise have voiced most strenuously."
Brown outlines a series of scenarios—for situations involving call-in clients, walk-in clients, colleagues, and managers—designed to make it as easy as possible to win with the "Time Lock" strategy.
Yet Brown is realistic enough to allow for what some might consider to be the ultimate objection:
"If your manager doesn't want to honor your Time Lock, then unless you're independently wealthy, I suggest you simply say, 'Of course, how can I help?'"
At the same time, Brown offers an entire chapter on overcoming objections, detailed and comprehensive evidence (based in large part on his career as a serial entrepreneur) that the concept does, in fact, work.
He also includes another chapter on what sales professionals will recognize as "scripts," detailed examples that can be, if not memorized, at least practiced to the point where they become familiar enough to make substantial progress in the effort to take back your time.
Brown wraps up "Time Bandits" with a chapter on technique—"How to Say It."
"Knowing what to say is the skill of communication," he writes. "Knowing how to say what to say is the art."
There is, however, one "final" series of points—not the last chapter but close at least from the perspective of the key lessons to be absorbed: what Brown calls "the most invidious, pervasive, dangerous, stubborn and inflexible of all the Time Bandits."
He's referring to the reader—you—and the key learning point is how important it is to exercise "Focal Locking" in going forward.
The battle, writes Brown, is not going to be an easy one:
"We are now bombarded by interruptions that would test the most focused, single-minded person."
Yet the battle can be won. You may find yourself needing to read "Time Bandits" more than once. But it's worth the read. Keep it handy.
Now excuse me for a moment while I get started.
"The Time Bandit Solution: Recovering Stolen Time You Never Knew You Had," by Edward G. Brown. Published by Cohen Brown Picture Company. ISBN 978-0-9899151-1-3.