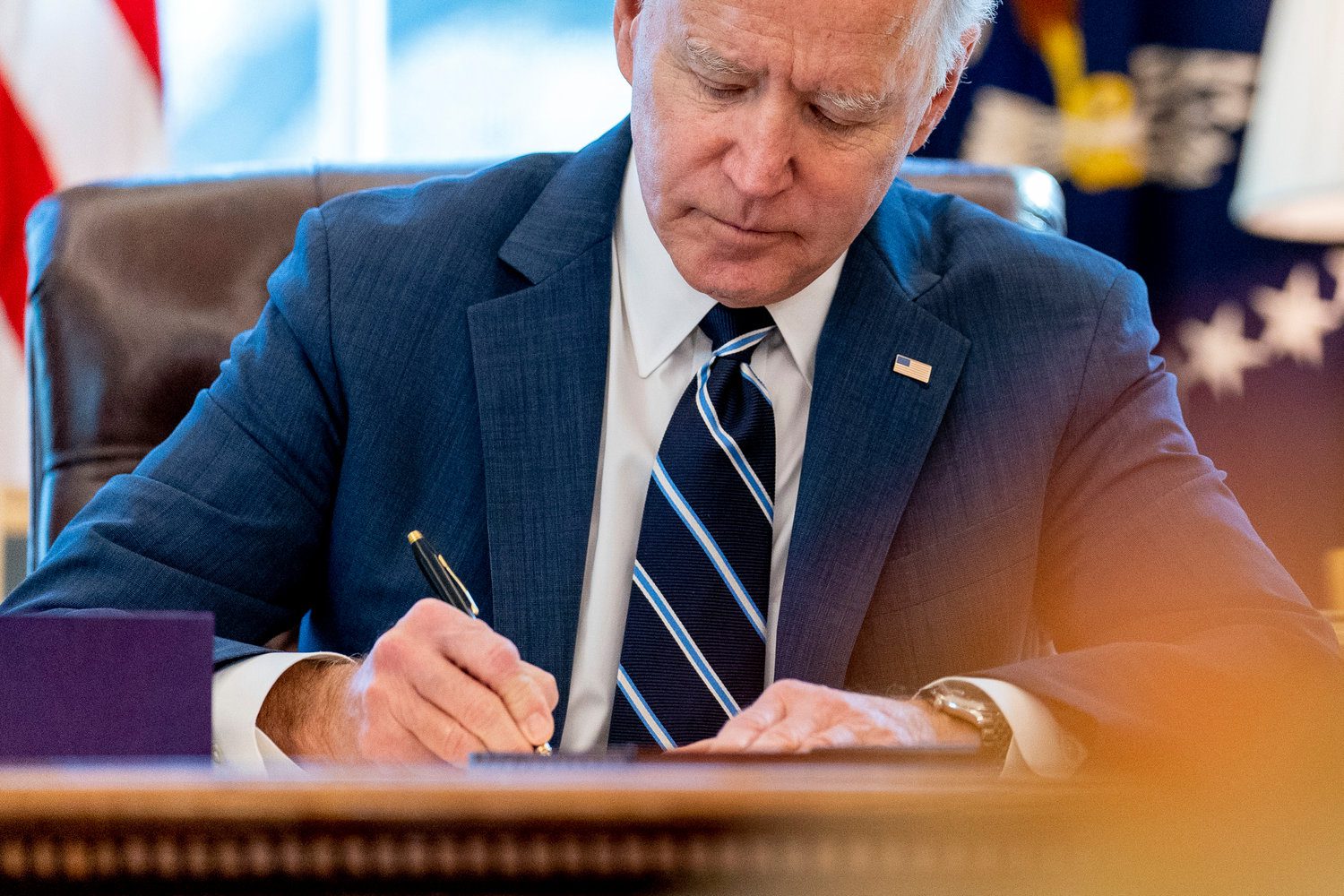 An executive order signed Wednesday by President Joe Biden would block and regulate high-tech U.S.-based investments going in Chinese technology. It covers advanced computer chips, micro electronics, quantum information technologies and artificial intelligence.
The order blocks such investments in "countries of concern," according to a statement from the White House. In the same statement, officials identify China as a country of concern.
"Cross-border investment flows have long contributed to U.S. economic vitality," the White House said in the statement. "We are committed to taking narrowly targeted actions to protect our national security while maintaining our longstanding commitment to open investment. This program will seek to prevent foreign countries of concern from exploiting U.S. investment in this narrow set of technologies that are critical to support their development of military, intelligence, surveillance, and cyber-enabled capabilities that risk U.S. national security."
The Associated Press reported that senior administration officials said "the effort stemmed from national security goals, rather than economic interests." The order seeks to stem China's ability to use U.S. investments in its technology companies to upgrade its military while also preserving broader levels of trade that are vital for both nations' economies, the AP reported.
Biden administration officials have said they have no interest in "decoupling" from China, yet the U.S. has limited the export of advanced computer chips, sought to limit investments into China and kept the expanded tariffs set up by President Donald Trump, according to the AP report.
General Motors CEO Mary Barra said during a nationally televised interview on MSNBC Wednesday that finding common ground in business-appropriate areas would benefit both countries.
"We've said to both governments that we feel if the U.S. and China can find a way to work together in the areas where it's appropriate to work together it's going to strengthen both economies," Barra said. "We firmly believe that. We advocate for a level playing field in the technologies and industries where we're going to compete, and then it's the best company wins."