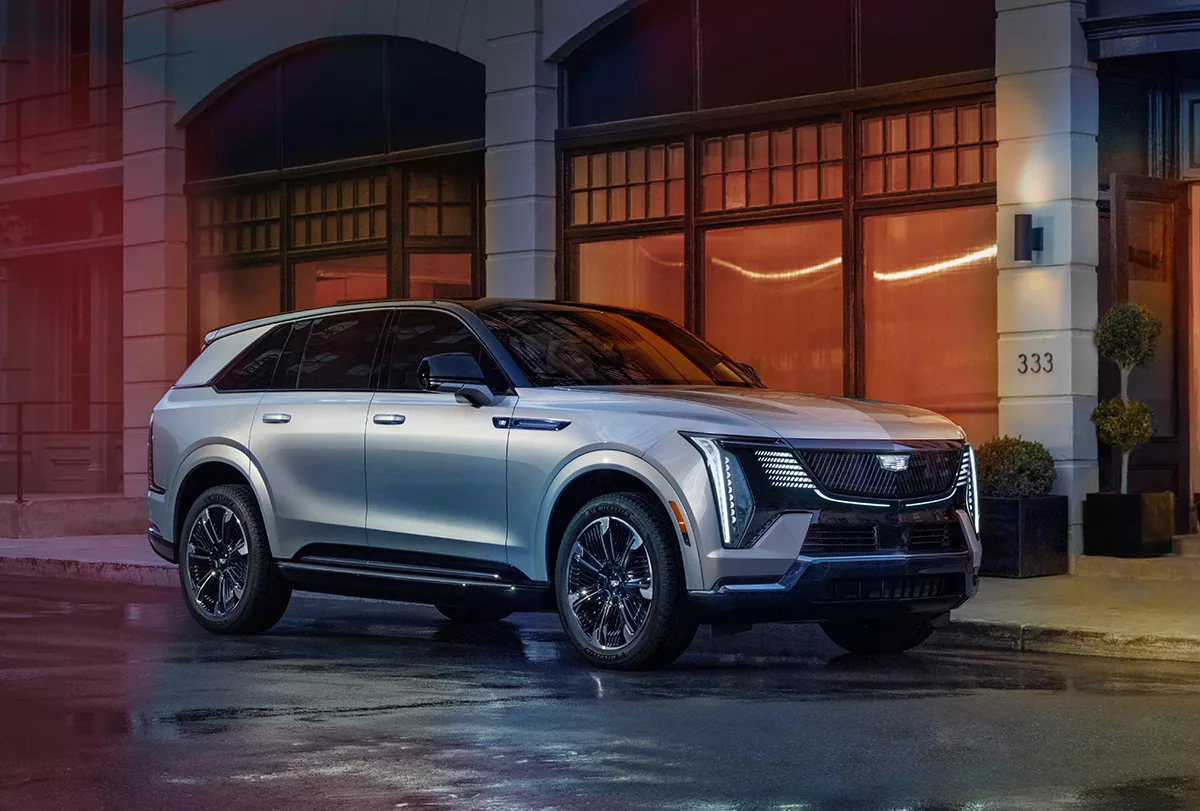 Cadillac unveiled the first-ever all-electric 2025 Escalade IQ, a reimagination of the luxury full-size SUV experience, brimming with iconic design, the highest level of craftsmanship and the latest automotive technology.
Cadillac unveiled the new Escalade Wednesday.
Offering a Cadillac-estimated 450 miles of range, the Escalade IQ features a curved pillar-to-pillar 55-inch total diagonal LED display, available Super Cruise driver assistance technology, vehicle-to-home bidirectional charging technology with GM Energy's available Ultium Home products and zero tailpipe emissions.
"Escalade IQ raises the standard just as the original Escalade redefined luxury a quarter-century ago," said John Roth, vice president, Global Cadillac. "This reimagining of an icon marks the next step in Cadillac's all-electric future.
"For more than 120 years, Cadillac's bold innovative spirit has defined American luxury," Roth added. "The Escalade IQ embodies this spirit in the most sophisticated form."
It's the first full-size SUV from Cadillac built on GM's innovative and modular EV propulsion architecture, the Ultium Platform, and incorporates GM's Ultifi software platform to support and deliver ongoing software updates to its expansive technologies.
Its dedicated EV architecture enables Escalade IQ's design and performance characteristics, from its expressive silhouette and generous space — for passengers and cargo — to its driving performance.
"Escalade IQ is first and foremost a Cadillac and delivers on a promise of innovative design supported by spirited performance and cutting-edge technologies," said Jamie Brewer, executive chief engineer, Escalade IQ. "The EV-specific architecture allows us to deliver a driving experience aligned with Cadillac's philosophy of isolated precision — quiet, smooth and effortless with a strong connection to the road for an engaging experience."
Escalade IQ features independent front and rear suspension, with power transferred to 24-inch wheels with 35-inch tires via front and rear drive motors that work in conjunction as an eAWD system.
Regular production of the ESCALADE IQ begins next summer at GM's Factory ZERO Detroit-Hamtramck Assembly Center in Michigan, with domestic and globally sourced components.
Factory ZERO was renovated and retooled with a $2.2 billion investment to serve as the launchpad for GM's EV strategy. Pricing starts at around $130,000 including destination charges. Visit www.cadillac.com for more information.