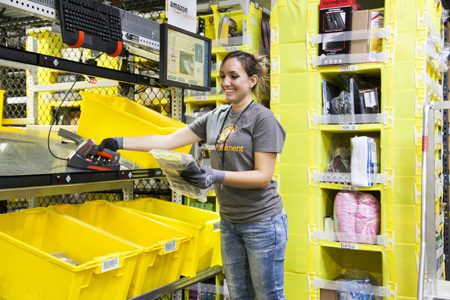 As part of its bid to boost its customer base and services like its Prime delivery option, Amazon.com, Inc. is in the midst of growth through the building of fulfillment centers, in areas that are closest to its customers.
Amazon has been on a building binge of late. In 2016, the company said it would build two facilities in Illinois, and another in Jacksonville, Fla., where they opened a center two years ago, and another in Las Vegas. In addition, last summer Amazon said it would choose Texas as home for its eighth fulfillment center.
But one of the latest moves by the online retailer is its plans to build a fulfillment center in Livonia, Mich., more than doubling its employee count and square footage in Michigan.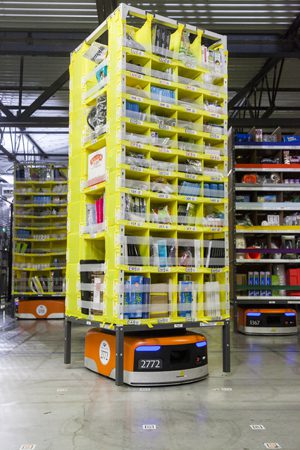 The fulfillment center will be more than 1 million square feet – about the size of 28 football fields – and will ship large items like household décor, sporting equipment and gardening tools. The site, which is on the site of a former General Motors Corp. chassis plant at 13000 Eckles Road, represents an estimated $90-million investment by the Seattle-based company.
The Livonia location joins Amazon's other locations in Michigan, including a Detroit office, a West Michigan audiobooks company and a "sortation center" in Brownstown, where employees sort and consolidate customer packages to enable faster shipping and Sunday delivery, said Nina Lindsey, an Amazon spokesperson.
The new fulfillment center, which is scheduled to open in October, will create more than 1,000 full-time jobs for employees, who will pick, pack and ship customer orders, Lindsey said. The facility will also offer positions in operations management, human resources, IT, facilities management and finance.
"We look at a variety of factors when deciding where to locate a new fulfillment center," said Lindsey. "The most important of these is being as close to our customers as possible in order to offer a great Prime service. We also look at the local workforce and we expect to find an abundance of talent in Livonia and surrounding areas."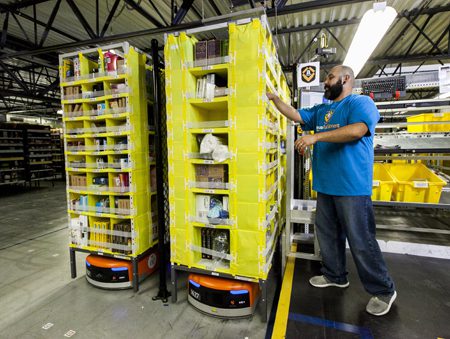 Officials from the city of Livonia and Wayne County praised the company's investment in Michigan. Once open, the fulfillment center will turn Amazon into one of city's top 10 employers, potentially boosting its employee base to as many as 1,500 during the busy holiday seasons, say officials.
"We are thrilled to have the world's largest online retailer, Amazon, choosing Livonia for its biggest presence yet in Michigan," Livonia Mayor Dennis Wright said in a statement. "This will give another major boost to our industrial corridor."
Wayne County also will contribute to Amazon's investment in Michigan, spending an estimated $1.5 million on traffic and road improvements, county officials said.
"We're proud to welcome Amazon to Livonia and applaud the collaboration that took place to bring this significant capital investment and new, well-paying jobs to our community," Wayne County Executive Warren C. Evans said in a statement. "Time is everything in today's global market, and Wayne County was glad to do our part to ensure Amazon has the public infrastructure it needs to support its e-commerce operations."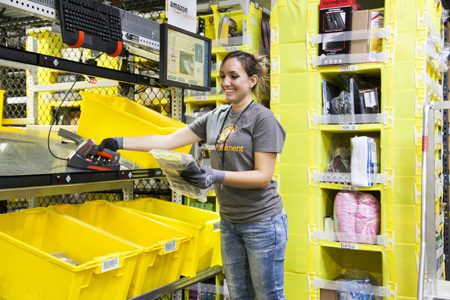 Full-time employees at Amazon receive competitive hourly wages and comprehensive benefits, including healthcare, 401(k) and company stock awards, as well as maternity and parental leave benefits.
In addition, Amazon offers employees innovative programs like Career Choice, through which 95 percent of tuition for courses related to in-demand fields are paid. Since the program's launch four years ago, more than 8,000 employees in 10 countries have pursued degrees in areas such as game design and visual communications, nursing, IT programming and radiology.
Already one of the country's biggest employers, Amazon recently announced plans to grow its full-time U.S.-based workforce from 180,000 in 2016 to more than 280,000 by mid-2018.  Over the past five years, Amazon is said to have created more than 150,000 jobs in the United States, from 30,000 employees in 2011 to over 180,000 at the end of 2016.
Amazon has more than 275 employees already in Michigan. The retailer had considered locations in Ohio and Indiana before receiving a $7.5 million grant from the Michigan Strategic Fund, a part of the Michigan Economic Development Corp.