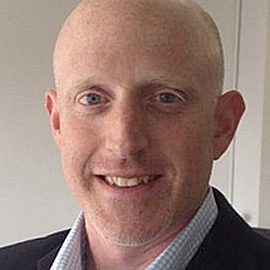 By Jason Young
Nov. 29, 2012
Media consumption on mobile devices now sits at more than 10 percent. Yet mobile advertising remains at a paltry 1 percent of total media spend in U.S. Recent press coverage has propagated the notion that mobile ad spend will never catch up due to poor advertising formats (small screens) and experiences (mobile users are not interested in ads). The transition of publisher monetization from "digital dimes" to "mobile pennies" has driven fundamental business model questions and decreased the valuations of marquee digital companies like Facebook.
These beliefs are flat-out wrong. History and data clearly demonstrate that not only will mobile get its appropriate share of ad spend, but that it has the opportunity to be the most effective marketing platform the advertising world has ever seen.
Let's break it down:
History demonstrates that advertising spend follows usage – eventually.
When you look at each of the critical media transition points in the last century (print, radio, broadcast, cable and digital), while the migration to new platforms lags audience consumption in the initial period, it closes the gap over time. The ad ecosystem of media, agencies and brands needs time to adjust to the opportunity. Increasingly, key organizations such as Yahoo! are focusing more on mobile leadership, signaling that the required focus is finally being put into place.
Mobile devices create a better ad environment and better engagement metrics.
According to recent eMarketer report, the benchmark for engagement (click-through rate, or CTR) on the average desktop banner is 0.1 percent. The same report cites the benchmark for engagement on the average mobile banner at 0.86 percent. Mobile banners see a lift in engagement of over 700 percent due to two primary factors -" share of voice on page and the nature of how consumers interact with their devices. The average mobile page has one primary ad unit (compared with over 10 for a desktop page). While smaller in pixel space than a desktop ad, the percentage of total pixel space the mobile ad represents is three times that of the desktop. And consumers love to touch, swipe and interact with mobile devices. This tactile orientation leads to a psychologically easier shift to interacting with advertising -" particularly if it's relevant and useful.
Ads optimized for devices and delivered in relevant, quality environments do even better.
Looking at our company, a sample of more 300 million impressions served on the Crisp Media rich media ad platform shows an average effective CTR of 3 percent (CTR or tap-to-expand). This represents a 250 percent lift over a standard mobile banner and a 3000 percent lift over a desktop banner. Ads that are designed to leverage device functionality (click to calendar, click-to-video, click-to-maps, etc.) work because they align to the users' engagement with the device itself. If you layer on delivery of the ad in a contextual, rich content-based environment -" as opposed to an in-game app -" the relevancy and usefulness of the advertising drives even more powerful engagement.
Many naysayers will suggest that much of the engagement in mobile is result of "accidental" taps or clicks. However, our sample data shows that the initial engagement in an expandable ad is followed by an 8-12 percent eventual click-to-marketer (depending on rich media elements in ad), plus a level of ad engagement ranging from 24-30 percent. This engagement rate reflects users deliberately interacting with ad features ranging from videos, to photo galleries, calendars, maps, games and much more. These measures, plus mobile rich media metrics such as total "dwell time," provide a rich and detailed view of overall consumer engagement and campaign success.
The tipping point of mobile advertising is upon us finally. The audiences are migrating to content via these device platforms at critical scale and faster than any transition we've ever seen. The success Fortune 500 brands are seeing when they follow the proven path of delivering the right ad, optimized for devices, to the right person, in the right environment is clear and benchmarked. Mobile is ready to grab its leadership position and the dollars that rightfully go with it.
Jason Young, CEO of Crisp Media, is a 20-year media industry veteran in the digital advertising market in the U.S. Young joined Crisp in December 2011, as part of the company's acquisition of Smart Device Media, a premium mobile ad network, where Young was CEO and founder. You can reach Young at [email protected].