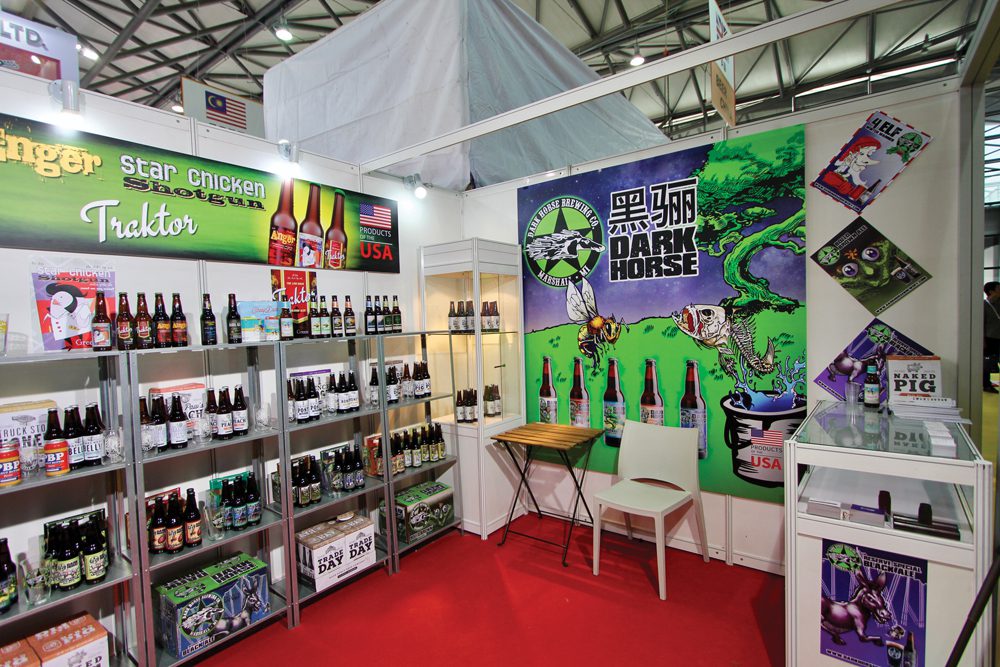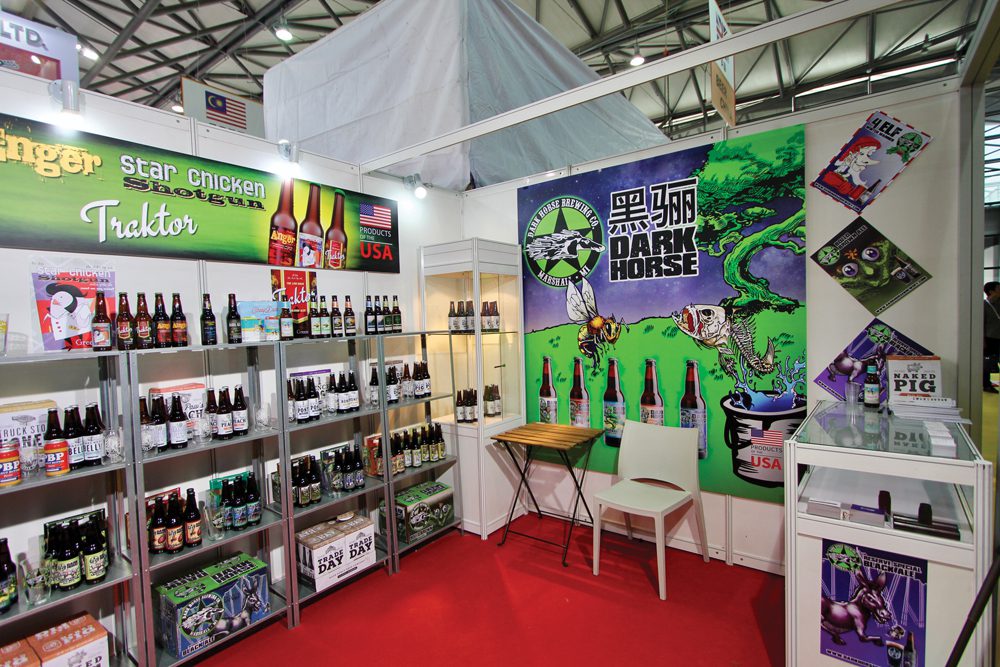 Global expansion involves rolling the dice but, as Christopher Columbus discovered, the world isn't flat, which makes where those "cubes of chance" land seem even riskier than a business may prefer.
So it is that Bruce Barron, president and CEO of Oxford Township-based Barron Industries, was understandably wary when faced with that prospect.
The Oakland County business that produces precision investment castings for automotive, aerospace, defense, oil and gas, and other industries had been exporting to Canada and by the mid-1990s had landed contracts to sell in the United Kingdom and France.
To venture beyond that didn't seem practical.
For one, as someone leading a small company, Barron didn't have the resources to track down potential customers in distant lands. Also, he had a gnawing feeling from the prospect of going outside his comfort zone.
"I think the hesitation in doing this is (the payoff) is a long ways away," Barron said. "It's not markets we are familiar with or people and customs we are familiar with, and it's a question of how much do we invest in something that is less certain, rather than searching domestically for business."
Such trepidation is understandable. Language, geographic and time differences aside, though, U.S. businesses are increasingly forced to compete on a global scale as domestic markets shrivel.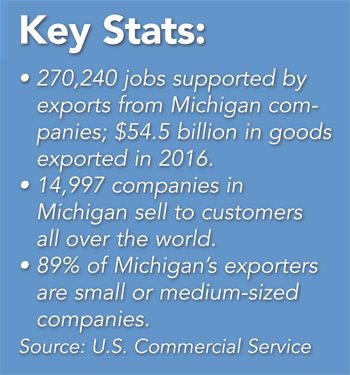 Michigan companies — largely due to the automotive industry — have faced the global challenge head on. The state continually ranks in the top 10 in exports, with more than $50 billion in goods shipped abroad last year.
Large multinational firms are not the only ones contributing to that figure. In fact, small to medium companies like Barron Industries accounted for nearly 90 percent of exports.
In Barron's case, with help from the U.S. Commercial Service, the trade promotion arm of the U.S. Department of Commerce's International Trade Administration, and Automation Alley, a Detroit region technology cluster, it turned out not to be a bridge too far.
In 2009, Barron went to Israel on a Gold Key trade mission trip. Automation Alley set up visits to educational institutions, manufacturing companies and research and development firms, whereas the U.S. Commercial Service put Barron in touch with potential sales and management representatives.
STEP (State Trade Expansion Program) grants, made available through the Michigan Economic Development Corporation through the U.S. Small Business Administration, were available to defray up to half the travel and lodging costs on overseas trade missions.
Three years later, Barron had its first contract with an Israeli firm. The account grew into seven figures within a year "and it's been growing ever since," Barron said.
"Our largest growth in business and our great growth in new customer business has been in Israel the last few years."
Barron Industries embarked on another trade endeavor — this time to Germany's Hannover Messe, one of the world's largest trade fairs, which he described as being like "23 Cobo Halls lined up in a row."
The trip was facilitated by U.S. Commercial Service, which has 80 offices worldwide, including one in Munich, Germany. From there it laid the groundwork, setting up meetings and identifying potential customers.
"They do a lot of work that I could have never accomplished just on my own, trying to get into those markets," Barron said. "They do a lot of work, but you have to be willing to participate in the process. You have to show them what you do, explain what you do, get on a call with their people in Tel Aviv and supply information.
"You have to do your part, too, in order for it to be successful."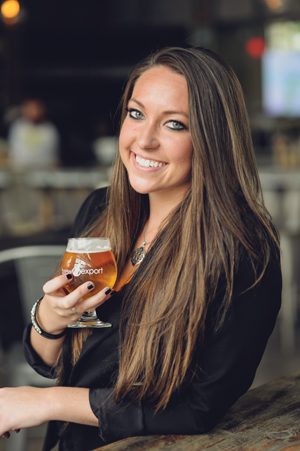 Export Tech, which is sponsored by the U.S. Commercial Service with the Michigan Economic Development Corporation, Automation Alley and Saginaw Valley State University, put Germany on Barron's radar as a potential trade partner.
As a three-month class project, two groups of Saginaw Valley business and marketing students did independent analysis in identifying the top three countries where Barron could do business.
"They both identified Germany as the new number one market of opportunity for Barron's, based on what we do and the consumption of the stuff we make in Germany," Barron said. "It was a very detailed report."
Businesses that reach out to U.S. Commercial Service have some export experience, but "are now seeking ways to expand overseas," said Richard Corson, director of the organization's East Michigan office in Pontiac, one of three in Michigan, the other two being in Detroit and Grand Rapids.
"Companies that have never exported before do sometimes contact us, but they tend to be the exception."
The U.S. Commercial Service helps navigate logistical issues such as stuck shipments in overseas ports, discrepancies in tariffs, language translation and, in some cases, even mediation when customers are late with payments.
"If a company has not engaged an attorney to help them out in the process, we might be able to shake things loose," Corson said. "It's possible for our commercial section to make a phone call to the customer to say, 'We understand that a vendor that you are doing business with has told us that they have not been paid and we just want to find out if we can facilitate and help understand what the issues might be.'
"Things aren't done in a threatening way. It's simply to try to help the process along and to see if a conversation with our agency can help out."
Some Michigan companies haven't made a conscious decision to have a global presence; it's just evolved.
Ann Arbor-based Hines Industries makes balancing machines. Customers include multinational outfits like Valero and Magna, which have overseas plants.
A Valero plant in Thailand asked for a quote on a balancing machine and Hines Industries suddenly found itself an international player.
The company beefed up efforts to serve international customers, adding a person in-house to oversee language, currency and manuals. Sales staff has been added to focus solely on bolstering Hines Industries' presence in overseas markets, said owner Dawn Hines.
International sales will account for 40 percent of Hines Industries' business.
"It wasn't a one-time decision," Hines said. "It's something that's just happened, but we've put more and more emphasis on it, I would say, because we see what a huge opportunity there is overseas. The markets have become so international now."
International commerce is not without its wrinkles.
Computer screen readouts on machinery, button labels and manuals are required to be translated into Chinese and Spanish. A technical hurdle involves overseas customers using Siemens logic controllers, as opposed to the Allen-Bradley brand, often preferred in the U.S.
Those nuisances pale next to the global imprint being made by Hines Industries, which was founded by Dawn's father Gordon Hines in 1979.
"When we first started selling machines overseas, it was to U.S. customers with an overseas plant," she said. "But once a customer, say in UAE (United Arab Emirates), Taiwan
or Thailand sees one of our machines or hears about it, it's a small market.
"They may have heard about our machines or walked into a plant and seen one of our machines and then we start getting requests from customers who don't have a U.S. presence. That's how our brand has become known."
Shannon Long is trying to spread global awareness one guzzle at a time.
The founder and CEO of Walled Lake-based Brew Export manages shipments of Michigan-based craft breweries to outposts around the world. She's been instrumental in moving Sawyer-based Greenbush, Marshall's Dark Horse and Battle Creek's Arcadia into China.
Since June 2016, Brew Export has shipped nearly 300,000 bottles of craft beer to China, which is no easy feat, given that craft beer needs to be shipped in 20-foot or 40-foot refrigerated containers, to be kept at 4.4 degrees Celsius (39.9 Fahrenheit) on a trip that takes a month and a half.
"If you're shipping bottles, you're always overweight," said Long, who hosts "Pure Brews America," a TV show that appears on CBS affiliates with sponsorship by Meijer. "So there's figuring out the overweight issues and the best and fastest routes.
"Because it's refrigerated, it's hitting the price points we need to hit…all those fun, fun things."
The vetting process is more involved. At the Brew Export website, inquiries range from a guy in Australia wanting to buy a case of beer to distributors worldwide wanting to sell Michigan craft brews in mass quantity, Long said.
"You want to make sure you are not selling to anyone you shouldn't and making sure you are finding the right partners for your brand," she said.
Long has both federal and state wholesaler's licenses, the latter taking nine months to obtain because "no one had applied for one before," she said.
Duty structures vary in each country, since alcohol is involved, and product labeling can be complicated. Long must also contend with the time difference—13 hours—involved in dealing with customers in China.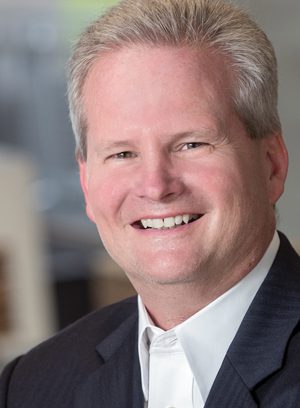 "A lot of times I'll stay up really late or get up really early to make sure we're having conversations with our partners on the other side of the world," said Long, who has bachelor's degrees in international relations and marketing from Michigan State University. "There is always the language barrier, where some of the English is always a little broken, so it just takes a little longer to work through some things that are taken for granted here in domestic partnerships."
The craft beer industry is facing mounting competition at home, which makes going abroad essential, Long said. Brew Export is expanding in the Caribbean, as well as South Korea and Taiwan.
Michigan ranks as one of the top five craft brewing states nationally.
"As the U.S. market becomes more and more congested — I think we're at 5,300 breweries in the United States — brewers would be naive not to consider the international market and get a foothold into these countries that are five to 10 years behind in the craft beer movement," Long said. "The opportunity is there. It's just managing the risk and putting the big puzzle together."
Exports need not be limited to those who produce goods, says Corson of the U.S. Commercial Service.
Companies that provide educational, architectural, engineering and other services can expand their global footprint. Universities like Michigan, Michigan State and Wayne State, who have international students, are prime examples.
"When students come here and pay tuition, they spend money," Corson said. "The tuition is the export of an educational service."
Tourism can be thought of in the same way.
As a service providing outfit, Lansing-based Two Men and a Truck is sticking its toe in the water in terms of international expansion.
Of the moving company's 385 locations, 31 are in Canada and two are in the U.K., with another in Dublin, Ireland, where a franchise has been in place for 10 years. The two U.K. outlets (in Watford and Newcastle) opened in the past year.
The three European outlets have a combined 97 percent referral rate, said CEO Jeff Wesley.
"With a strong brand presence in the United States, we felt that we had a lot to offer in the international market in terms of opportunity to expand our footprint," Wesley said. "Long-term, we continue to see more opportunities ahead internationally, as customers appreciate our dedication to customer service, we scale and continue to expand rapidly the offerings and services of Two Men and a Truck."
Of the nearly 15,000 Michigan companies that sell products around the world, Corson believes more could take part.
Firms specializing in environmental technology — specifically water technology — safety and security, aerospace and defense, and medical technology could prosper by expanding abroad.
"We would like Michigan companies to know that they have ample opportunity to be part of this equation and to think about opportunities to export all over the world," Corson said. "We want to remind them that, if they are concerned, we can help them navigate the process and work very, very closely with our offices all over the world."