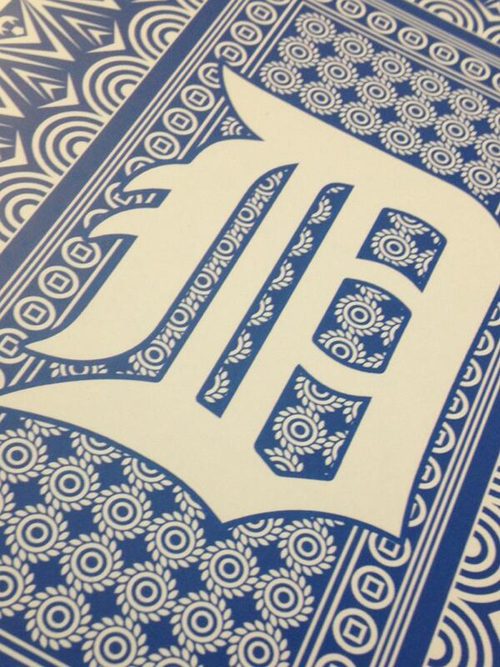 So here are the new rules: You cannot refer to a Detroit business as a "hidden gem." You should avoid describing Detroiters as "gritty." And, please, never allow your friend, business associate or even a perfect stranger to be photographed in front of "ruin porn."
These unofficial new guidelines came out of Monday's "PR in the D" symposium, a gathering of more than 50 public relations professionals, bloggers and reporters at Wayne State University.
Its subhead was "Renewing Detroit: The Role of Public Relations." The group's goal was, essentially, to find a way to "Say Nice Things About Detroit," but updated and with real action items for the communication professional to use now and in the future.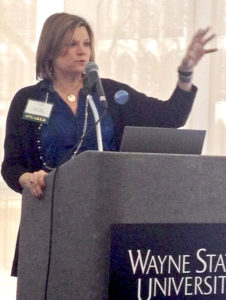 The group attacked "The Detroit Challenge" with zest and sincerity. There was two panel discussions featuring major PR luminaries. The first, which included Bill Nowling and Alexis Wiley, spokespeople for Emergency Manager Kevyn Orr and Mayor Michael Duggan respectively, touched on issues with the city's credibility, its bankruptcy and its connection with the public. The second, which had Quicken Loans' Paula Silver and Detroit Future City rep Kenneth Cockrel Jr., came back to how to manage the message inside the state and outside.
The keynote speaker was Peter Kageyama, author of "For the Love of Cities," who went through everything from Chicago's touchable Millennium Park to "The Big Blue Bear" in Denver, Colo., to "the mice on Main" in Greenville S.C., which installed dozens of bronze mice found throughout downtown. All of these events or installations created "moments" where people felt engaged or proud of their cities – something Detroit needs to do even more than it already is, Kageyama said.
He also talked about letting the big thinkers in each city — those people who start events or come up with solutions to the city's problems — have more room to explore their ideas. That means giving them the resources they need to create things to do and moments that matter to residents, visitors and investors. Examples include Rob Bliss and his world-famous Grand Rapids lip dub, which has more than five million views on YouTube.
After the discussions, the group broke into work sessions during which every table came up with ways to "brand" Detroit's many fine attributes, such as strength, innovation, entrepreneurship and the like. The best thing to come out of this conversation, arguably, is the phrase, "DIY" or "Detroit is Yours," a mantra that the symposium members can take out into the community to encourage them to do more in the city.
So what will come out of the "PR in the D" event? We are guessing many great things, whether it might be a dinner on the Ambassador Bridge, a citywide pillow fight or a strong, singular branding campaign. There is talk of having a second edition where steps will be taken to build a cohesive, active PR presence for the city.
FYI: The PR/D symposium was sponsored by PRSA Detroit, the Detroit Regional News Hub and Wayne State University, with support provided by General Motors Corp., Airfoil Public Relations and Quicken Loans. The Twitter feed for this event was epic, by the way. Check it out here.