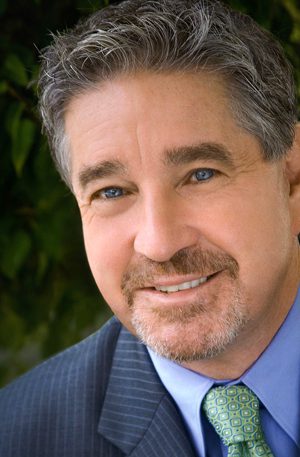 When you have nine kids – yes, nine – you learn a little something about cooperation. That is why Berny Dohrmann is such an advocate for what he calls "Cooperation Theory."
The idea behind "Cooperation Theory" is that people who work together well succeed more than those who fuss and fight. Finding ways to increase performance in the workplace is why the chairman and founder of CEO Space International wrote "Redemption: The Cooperation Revolution."
"Competition pulls people apart; cooperation brings them together," Dohrmann said. "Signs that competition is causing unproductive meetings include one or two people dominating the floor; individuals touting their achievements; people consistently failing to contribute their ideas because they fear being criticized or ridiculed."
So how do you embrace cooperation? Dohrmann has these suggestions:
1. Make it systemic. Praise those employees who make suggestions or help others either inside or outside of their departments. Encourage your staff to show interest in what the rest of the team is doing. It also can create strong bonds between departments if workers are allowed to job shadow one another, letting them learn from one another and appreciate what the rest of the staff can do. "Remind everyone that when one department succeeds, everyone succeeds," Dohrmann said.
2. Curb competitive behavior. Meetings can sometimes turn nasty with workers offering more insults than suggestions. This sort of behavior must be discouraged at all costs, Dohrmann said. Each meeting should be run with the same rules of basic respect and time management. That way, everyone has the same amount of time to speak and feels they can speak freely.
3. Encourage participation. Everyone should have something to share during a meeting, Dohrmann believes. To achieve this, make sure your staff sees the agenda before the meeting so they can be ready to tackle at least one item. Getting everyone working together in a group is a great habit for a cooperative work place, he said.
4. Promote accountability. Let people know that there are expectations of them and their work will show it. Make sure everyone has something they have to deliver to the team. And encourage them to work in "baby steps," Dohrmann said, so that they don't feel overwhelmed by a huge task. Making small improvements will help everyone reach their group goals.
5. Be transparent. Make sure everyone is on the same page at work, and they'll understand that there is no room for disagreements or dissention. Having a respectful workplace will ensure that people feel like their ideas are heard and that their suggestions are welcome. That works for offices with two people or 2,000 employees, Dohrmann said.