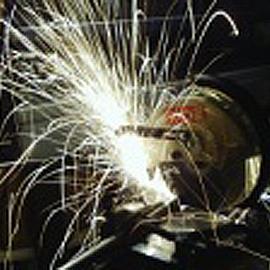 Today's world is moving faster than ever before. Ideas, information, money, people…we've seen tremendous acceleration in just the last few decades, and there's a lot more on the horizon.
Here in Michigan, this isn't just an abstract concept. As the birthplace of the world's automotive industry, our state helped make personal mobility possible for millions of people. One thing's for sure: the future of mobility is unlike anything our grandfathers imagined a century ago. Today's cars are light, computerized, and operating on alternative fuel sources. New ideas and technologies are being tested and deployed every day, to broaden the notion of what it means to transport people and goods worldwide. Michigan is now engaged in a race to retain its leadership role in the automotive industry as the industry continues to transition to an increasingly advanced technology-based sector. We must position ourselves to win.
Business Leaders for Michigan recently released a plan to help Michigan capitalize on emerging trends and lead the future of mobility. It was developed in partnership with McKinsey & Company, the Center for Automotive Research and other industry leaders throughout 2013 and reflects the latest data and most promising new trends.
Our plan is about more than moving people—it's about moving the state of Michigan toward greater economic prosperity, job creation, and growth. It is important to remember that the automotive industry has the highest jobs multipliers of any sector of the Michigan economy. If we seize the opportunities that are on the horizon today, we can create more than 100,000 new jobs and ensure Michigan remains a player in the global mobility economy that is unfolding before our very eyes. If we fail to act, then we risk standing on the sidelines while Germany, Japan, and Silicon Valley reap the benefits of changing mobility technologies.
Michigan has the tools to lead the future of global mobility. Michigan is home to 70 percent of all U.S. automotive R&D expenditures, and 13 percent of global R&D spending. Coupled with the state's top ranking as home to engineers, and high concentration of smart and connected test beds and pilot deployments, Michigan is the only region in the world with the ability to compete fully in all aspects of mobility development.
However, Michigan is behind the pack when it comes to talent development and venture capital funding, and this puts our industry leadership in jeopardy. For example, 1,200 powertrain graduates are being produced in Bavaria each year, more than double the number being developed in Michigan. Our venture capital investments in sector total $140 million, just a fraction of the $6 billion being invested elsewhere.
We must address these challenges—and quickly—if we are to seize the opportunity for continued global prominence in the mobility sector.
Here's how Michigan can move forward:
– Establish state-level leadership to advocate for growth in the automotive and mobility industries. Inter-agency partnerships, coupled with private-sector mobility leadership groups and executive leadership, will help ensure full implementation of the strategic plan for mobility.
-Create a marketing & branding initiative to support Michigan's strengths and aspirations in the automotive and mobility industries.
-Attract and create high-stature advanced mobility conferences and events, anchored by economic development and B2B opportunities for attendees.
-Support the pipeline of new employees into Michigan's mobility industry by designing and offering education programs for universities and trade schools that deliver skill sets for future roles. Michigan must also support strong programs with adequate financial and/or tax incentives.
-Develop a focused collaboration, research, and testing initiative, and work to attract mobility research centers. Moreover, we should explore competitive financial support models to attract critical future R&D investments in light of a global competitive context.
-Support the development of additional sources of financial capital, including venture capital, private investment, and innovative business arrangements to attract new funds.
Each of these actions is important, and Michigan needs to quickly move forward with work we know is needed, and advance our strongest ideas and strategies forward very aggressively. If we wait, we risk the future of our state as our global competitors take the lead.
The appointment of Nigel Francis as automotive adviser to Gov. Rick Snyder is a positive step in the right direction. Francis will be an important part of a committee dedicated to implementing the strategies outlined above. The committee, which already includes top industry leaders and analysts, will begin its work soon after the governor announces his vision for the mobility industry early next year.
While Michigan already is the automotive leader, we need to take actions now to ensure that Michigan is the leader of the emerging mobility industry. No place has a greater concentration of the auto industry, but Michigan must have a sharper focus and build greater public-private collaboration to ensure continued leadership as the industry evolves.