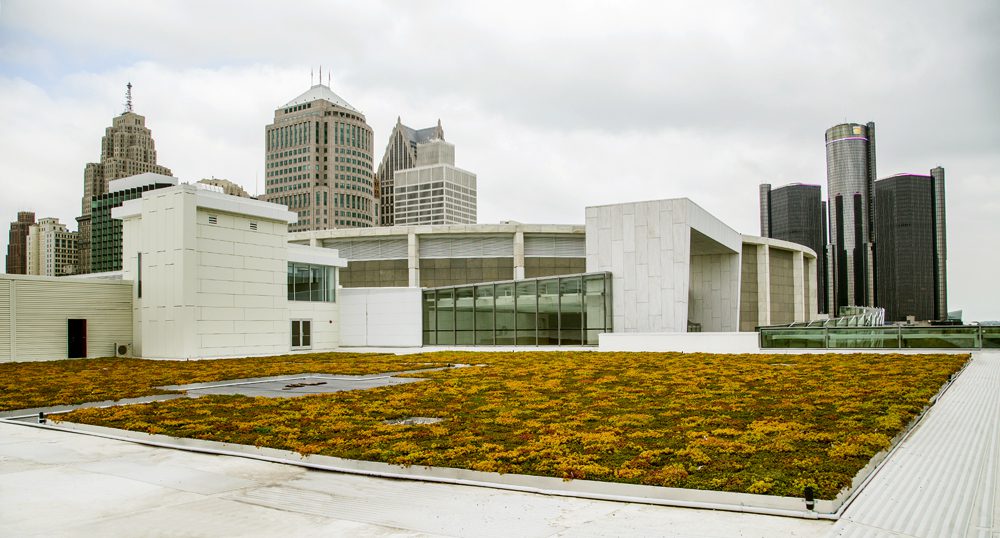 Going green and focusing on sustainability is critical for any business, but it is especially important when you have 2.4 million square feet of space.
Cobo Center, Detroit's main convention and exhibition venue, has put a variety of environmentally friendly initiatives in place recently, and convention organizers have taken notice. Not only has the Center's carbon footprint dropped significantly, it has helped the business grow in ways that are sustainable, smart and cost effective, said General Manager Claude Molinari.
Recently selected to be the host site for Sustainable Brands 2017 Detroit, billed as the largest global convening of brand leaders and sustainability practitioners, Cobo will see more than 2,000 people from across the globe arrive at the May 22-25 event.
The only reason Cobo Center was selected for this event is because of its large-scale environmental programs, Molinari said. He noted that the Cobo Center staff will be taking notes during this conference, hopefully learning more about how to increase the Center's green efforts even further.
"Establishing some of these programs wasn't inexpensive, but the benefits you see operationally are exceptional," Molinari said. "We've gotten great payback on the optimization of many of our systems, including water, lighting and energy consumption."
By making strides in improving the sustainability of Cobo Center's offerings, including a new kitchen and food court composting program, the venue was re-certified to the ASTM Green Meeting Standard. That, and hosting SB'17, signals that its efforts are truly world class, Molinari said.
Cobo Center was initially certified in 2015 to the ASTM Standard pertaining to the Evaluation and Selection of Venues for Environmentally Sustainable Meetings, Events, Trade Shows, and Conferences, and was the ninth U.S. facility to achieve that standard, one of the nine developed by the meetings, conventions, exhibitions and events industry to provide event planners and suppliers with specifications for producing events in a more sustainable manner.
The ASTM certification is the fifth related to sustainability efforts for Cobo Center. In 2012, the facility became the largest Green Venues Michigan facility and in 2014, Cobo was designated an EcoWorks Sustainable Communities Champion. In 2015 the Detroit Free Press named Cobo Center a Detroit Green Leader and in 2016, Keep Michigan Beautiful awarded Cobo Center their highest honor, the KMB President's Plaque.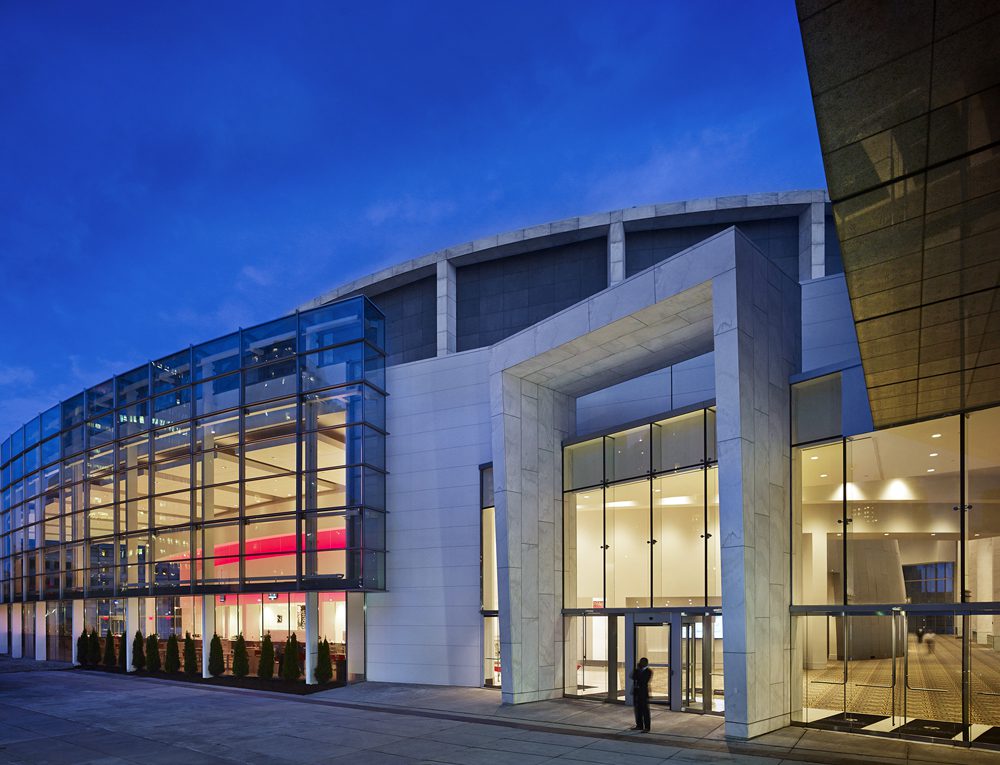 With 723,000 square feet of exhibit space, Cobo Center boasts one of the largest contiguous exhibit floor spaces in North America and is the 19th largest convention center in the country. The 40,000-square-foot Grand Riverview Ballroom has a stage lift and more than 100 meeting and banquet rooms comprising 225,000 square feet of meeting space.
Being green is a venue-wide initiative, Molinari said. That includes everyone from new hires to the Detroit Regional Convention Authority, a partnership between the City of Detroit, the State of Michigan, and the counties of Wayne, Oakland and Macomb. It reflects southeast Michigan's commitment to Cobo Center's future and its clients.
"Everybody's got to be on board. You've got to dive in. If you only put a toe in the water, you won't get what you want. It's got to be a facility-wide commitment," Molinari said. "We track everything so everybody knows where we stand. It's become part of our culture. We have an open-book policy with all of our employees so everyone knows where we are."
Examples of that level of commitment include several meetings a month of the Cobo Center Green Committee, which promotes sustainability practices and Green initiatives. There are members from every Cobo Center department and in-house contracting company.
Additionally, Cobo Center's recent $279-million facility renovation incorporated numerous green building components, including low-flow restroom and kitchen equipment, energy efficient HVAC equipment and a living green roof.
Over the past few years and during its massive renovation, Cobo Center has completed numerous green initiatives. They include:
An extensive use of glass, with the Concourse area on the main level, the three-story glass atrium and the third floor corridor glass ceiling providing enough natural light during daytime hours to minimize main hallway daytime lighting throughout Cobo Center.
Equipping the exhibit halls with induction lighting that uses 40 percent less electricity. All main hall lighting and heat/cool settings are computer programmed and managed.
Using grey water from the Detroit River to providing cooling water for various air handlers, providing cooling to zoned areas in the center. This system uses considerably less electricity than conventional air conditioning units.
An emphasis on recycling opportunities. Paper, aluminum can and plastic bottle recycling containers are placed in all office areas and high traffic meeting areas throughout the center for aggressive recycling.
Energy efficient escalators. The Kone EcoMod units run based on occupancy and event needs.
 "Detroit Regional Convention Authority is putting money where its mouth is, and Cobo Center has gotten great payback for it," Molinari said. "We've got historically low utility costs. We've conserved a great amount of energy (and) as a result, the facility runs so much better. There's no wasted energy in this building."