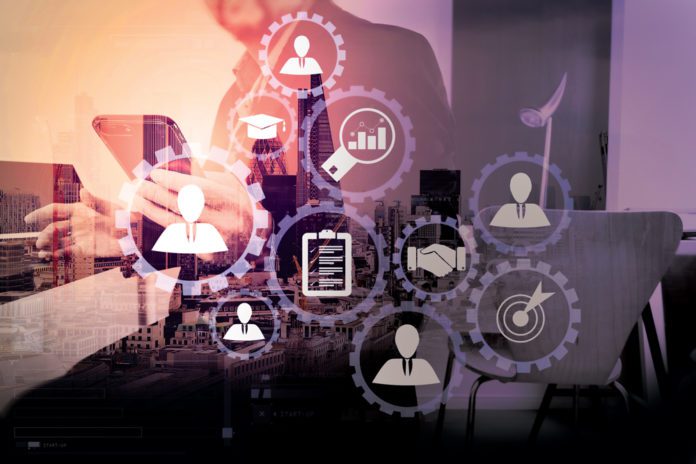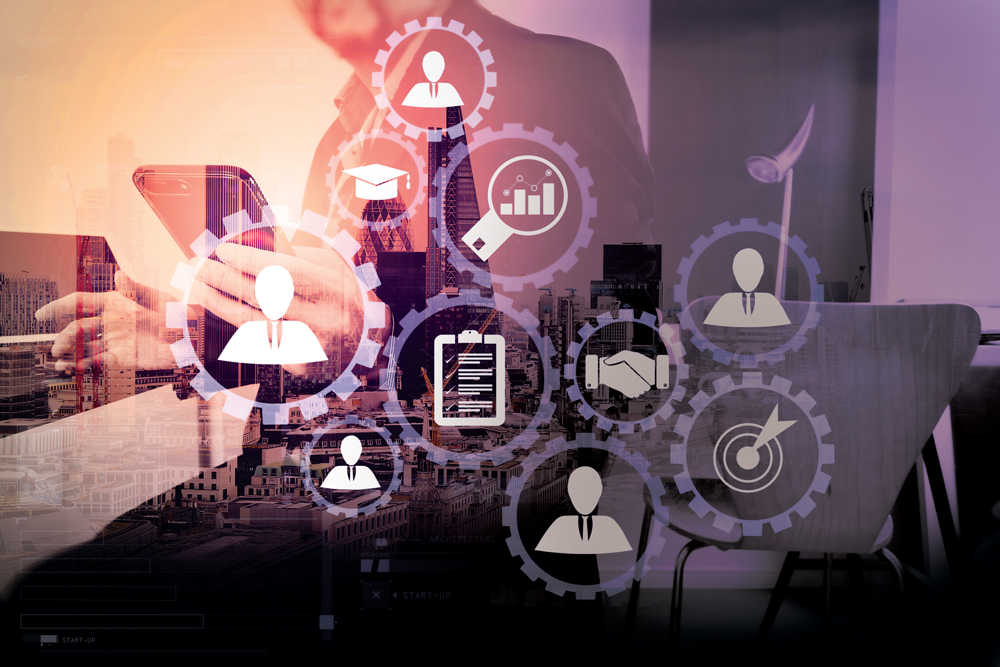 HR is putting the emphasis on technology in a big way, which seems counterintuitive in an area where the first letter stands for human.
The big push toward "best in breed" and "nudge" applications are the latest trends in the field, which is known for glomming onto trends and buzz-phrases. The major phenomenon pushing its way through corporate boardrooms is the implementation of "AI," or artificial intelligence, which is being met with equal amounts of wonder and skepticism.
This much is known: the days of manually filling out a timecard with a Bic pen or poring over a handwritten job performance review are the Dodo bird and the sundial of today's workplace. Databases, algorithms and cloud-based solutions are time-savers, which, ideally, free HR people from reams of unnecessary paperwork to perform more essential strategic tasks.
However, there will always be some lingering doubt whether binary code or data sets can ever replace intuition or gut instinct of those people in an HR department.
"Technology and AI are just genuinely changing the scope and the landscape of HR in service delivery," said David Turner, vice president of human resources at Eastern Michigan University. "It is kind of a reinvention of HR, in terms of how you look at process, improvement, change, management, planning, strategy, innovation, and talent acquisition, which is huge in most organizations, including institutions like ours.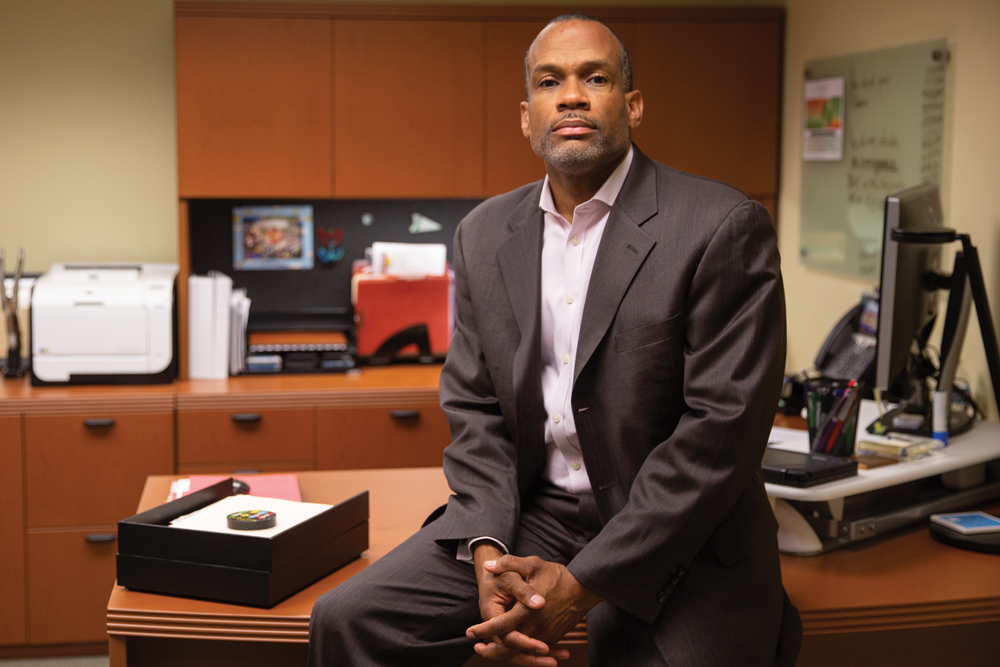 "It's about how you get to that talent. So, you are trying to find ways to revolutionize your processes in such a manner that it is agile, so that applicants, whether they are passive applicants or active applicants … you want it where people are not spending their time moving through your employment process and they are actually focused on the work that you want to have them doing and how innovative you are in the marketplace and those sorts of things."
Transactional HR — tasks such as payroll, benefits, orientation, training and evaluation — are rife with software options for companies ranging from small to Fortune 500 in size. Costs can be based by user or month and run as little as $1,000 or run 10 times as much, depending on whether it is an enterprise or premium system with workflow and compliance management systems bundled with it.
Measuring up
HR software is particularly useful when it comes to data analytics, taking a page from author Michael Lewis' "Moneyball" and using it in the workplace. Sales figures or other tangible employee performance measurements can be tracked over time, which can be useful when deploying staff and filling roles within a company.
"It depends whether they want a human resource management system," said Scott Trossen, founder of Ann Arbor-based Michigan HR Group, which works with numerous small organizations that do not have human resource organizations in place.
Trossen, who is quite tech savvy, also serves as a consultant to national private equity firms on HR matters.
HR software has broken into two camps: the end-to-end approach, where all applications are integrated into one suite; and the best of breed, which takes the finest third-party performers in each category: payroll, applicant tracking and training.
The upside of end-to-end HR suites is seamless integration; the downside is their difficulty when it comes to customization. Best of breed offers content rich features, but integration with other applications may be an issue.
"A company has probably already thought about whether they want what we call the 'best in breed,' which is 'I have a module for applicant tracking and they all have to talk to each other,' which is really a struggle in HR," Trossen said.
Several firms increasingly move HR functions such as payroll, benefits, training and recruiting to the cloud, which creates its own host of issues for companies tied to legacy systems, said Jon Brickner of Grand Rapids, Mich.-based HR Collaborative.
"APIs (application program interface) are how these programs talk to each other," said Brickner, whose company works with mid-market clients to design custom HR solutions.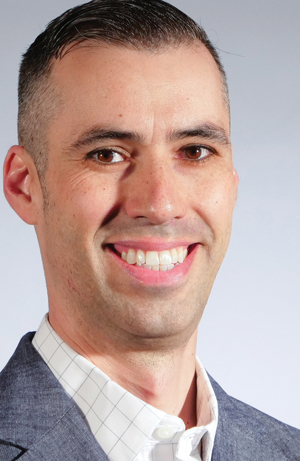 "I think the HR technology that is not open API or significantly evolved API is very limiting. These kinds of very ingrained, more SAP Oracle, legacy systems that are very proprietary to a company, just don't move at the speed of businesses. There is always a new app, a new cloud-based system that allows people to do things more efficiently.
"So, you need that app to talk to the other apps that they already have. It's the connection between the apps that is really the big trend right now."
He continued: "If you're looking at a cloud system that doesn't have APIs to the other things that you already have in place, you should probably keep looking, because there is one that does. You want to create a seamless experience for your employees. You make sure that you don't want this manual connection to spreadsheets (and other tools). That's the whole point of making it more efficient. We know organizations that regularly use data to make decisions are 20 to 40% more productive than organizations that don't."
People skills
Rick DeShon knows about data, but he and his wife Karen are well-versed in people.
The couple formed Coetic HR in East Lansing, a firm specializing in strategic and organizational human resources consulting. Coetic has Dell Technologies, the United Methodist Church and numerous credit unions among its clients. Both Rick and Karen have doctorates.
Rick DeShon, who knew how to code in Fortran, C, C+ and Python, enabled Coetic to share its philosophies and core principles through a computer application.
The company has an online dashboard that enables users to develop strategies to become "meaningful, high-impact" business leaders. Included in the list of team building exercises are "WorkWeek Nudges," which come across as completely different from what's being characterized as "nudge-based" technology emerging in HR circles.
In the latter, one innovation allows a message to be sent to employees who appear to be dawdling, if there appears to be a lengthy amount of inactivity at their workstations, according to a January story published by Society for Human Resource Management.
"We have WorkWeek Nudges, inspirational messages," DeShon said. "They don't monitor behavior. Monitoring behavior is the kind of organization we wouldn't want to work with. What we would be striving for are organizations that trust … organizations that build strong relationships with people and trusting relationships between people.
"When you are in this constant notion of contracts and legal environments and monitoring, you're not in an environment of trust. You are not a team working together. So, if I am monitoring a call center, you are not a team. You are some employees and I am paying you for your time. You do your job and I want to make sure I am not getting gypped out of my time I am paying for, so I am monitoring you," explains DeShon. "We're in a pure exchange relationship. 'I am buying some of your time. I want all of your time I am buying; don't cheat me out of my time.' That is not a team. That is not a team working toward a mission."
He added, "Accountability is critically important. Monitoring is missing that mark 100%. We wouldn't support that technology."
Nudging has a role as a gentle reminder or a poke, HR Collaborative's Brickner said. The former chief development officer with Northwestern Mutual cites Gmail and the notices it sends to users when you ask a question and haven't followed up.
"We're seeing that in terms of our HRIS with onboarding, 'Hey, this didn't get completed.' Rather than waiting for someone to go in and do a batch report, it's now nudging the administrator to follow up on particular people," Brickner said.
Training reels
Another area where technology has made a big impact in HR is training.
What used to require a conference room with a roomful of employees can now be accomplished individually through online videos. Micro-learning can even be done on one's phone.
"We're seeing more and more organizations do 30-second to two-minute series of videos so that people can consume the information they need when they need it and how they need it," Brickner said. "I call it snack-sized learning. That is definitely a trend we're seeing.
"Inside organizations, 40% of messages and communications and even learning and applications are consumed on mobile devices (phones and tablets)," he added. "Almost every talent acquisition, performance management and any cloud-based apps are making sure they are mobile-enabled to allow that productivity to happen, because a larger portion of the workforce is going to be contingent (mobile based) by 2020."
The human factor
HR and technology are still grappling with the hiring process. A story published in the May 2019 Harvard Business Review found that most hiring algorithms "drift toward bias by default."
Last year, Amazon scrapped its recruiting process, which relied on an algorithm developed in-house, that inadvertently discriminated against women.
"That's why it's important for hiring managers to be involved from the get-go," Brickner said.
"There is a lot of research that says the least valuable part of the process is the interview process because now anyone can sort of Google questions and sort of prepare and basically can become a performer," he said. "It's really about the front-end, making sure we source a diverse plate of good candidates and that needs to be done by a human.
"There is too much bias in AI because it's just in its infancy. I think it's possible, but there are platforms that do help with that … algorithms built for diverse populations that can help. You still want to make sure you have a human involved in the sourcing piece and in the assessment piece."
Despite those bumps, observers believe AI has a vital role to play. The hype has not helped, though, said Rick DeShon.
"We don't even use the AI label. We just call it machine learning, which is what it is," he said. "Machine learning is a very powerful set of tools that can help us to get better insights into whatever problems we are solving, whether they are in the HR space or the medical space.
"They are very valuable tools. They are not magic. The marketing people made it crazy. I don't know if you remember IBM Watson, which was going to save the world. It can't do it."
DeShon is stunned by another trend when it comes to human interconnectivity and technology: we're further apart than ever.
He cites his use of Skype, which allows people a chance to interface with video, as well as talk on the phone. Most of the time the video screen is blank.
"Why is that?" he asked. "This is a chance for us to have a human moment. This is a chance for technology to provide us with a human moment, a relational moment, a connection … and we forgo it.
"That basic point I want to make is that we have some really great technologies in the HR space. What we need is to bring people together, to continue to have the human element, the relational element supported in our system as we work together to achieve the mission of this organization."
He concludes, "I think the technology right now is great, but I don't think it is bringing us together. If anything, it is pulling us apart."