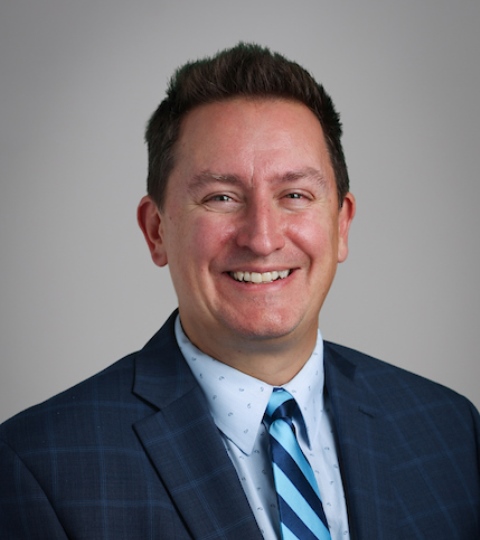 Roy Sexton, director of marketing for Clark Hill, a Detroit-based law and professional services firm, has been named treasurer-elect for the International Board of the Legal Marketing Association. He assumed his new duties Jan. 1 and will be working to support the continued growth of LMA.
Founded in 1985, LMA is the universal voice of the legal marketing profession, a forum that brings together CMOs and entry-level specialists from firms of all sizes, consultants and vendors, lawyers, marketers from other professions and marketing students to share their collective knowledge. More than 90 percent of the largest 200 U.S. law firms employ an LMA member.
Sexton, who joined Clark Hill in October 2018, oversees the firm's communication professionals, guides its communication efforts and works to enhance brand awareness. Clark Hill has 25 offices, including one in Dublin, Ireland, and one in Mexico City.
"I've been a member of LMA since 2011 when I made the transition from healthcare to legal," Sexton said. "It may sound cliché, but this organization has become a professional family to me. I have benefited exponentially from my involvement and the opportunities to write, present, lead that LMA has afforded me. I'm beyond thrilled at this opportunity to contribute to the future of this great association."
Sexton has served as a board member, presenter and content expert for the Legal Marketing Association. Most recently, he served as treasurer for the association's midwest regional board of directors.
Before joining Clark Hill, Sexton served as marketing director at Kerr Russell, another Detroit-based law firm. He has more than 20 years of experience in marketing, communications, business development, and strategic planning.
Sexton holds a bachelor's degree from Wabash College in Indiana, a master's degree in theater from Ohio State University, and a Master of Business Administration from the University of Michigan. He chairs the marketing committee as a board member of Ronald McDonald House Charities of Ann Arbor and chairs the governance committee as a board member of Mosaic Youth Theatre of Detroit. He received a BroadwayWorld "best actor" award for his turn as John Jasper in Ann Arbor Civic Theatre's production of The Mystery of Edwin Drood.