Restaurant owners and managers say Michigan's decision to extend the indoor-dining ban across the state is one more setback for an industry that is already struggling and will have repercussions that will hurt vendors and suppliers for months and years to come.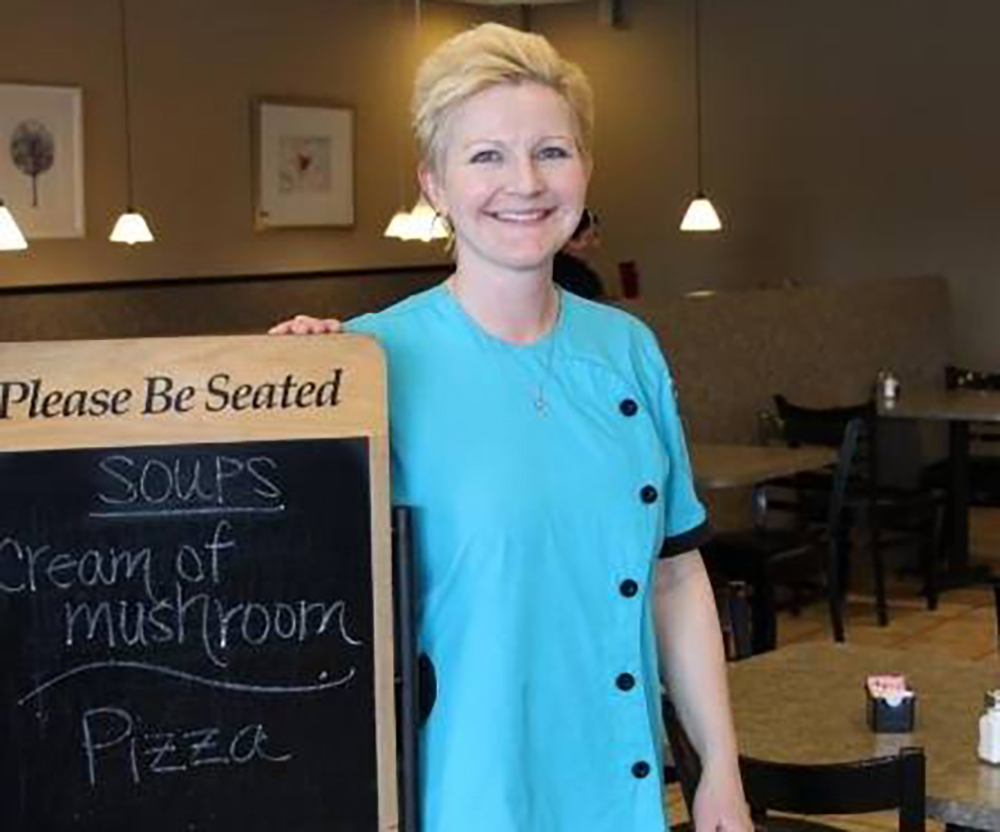 Missy Cassel Collins is a prime example. Collins is the owner and operator of Cassel's Restaurant in Northville and a nearly 30-year veteran of the restaurant industry. She recently announced she is closing the restaurant as of Jan. 24 – a move that is directly related to the indoor-dining ban and, ultimately, affects her family, her ability to fund her retirement, the Northville community and beyond.
Collins said she has lost nearly a year's worth of revenues because of the coronavirus, its related quarantines and indoor-dining bans. She also has had to cut her staff's hours, affecting their incomes and lives. Moreover, all of her vendors from the coffee producer to the food suppliers to the uniform companies are all hurting – some have had to take second jobs, others are going into debt and some say they will need to close their businesses as well to find other work, Collins said.
"I feel helpless," Collins said. "I would have liked to have done it on my terms. I worked all these years in this business and there's no value left."
Additionally, over the past three years, she is recovering from breast cancer, her husband unexpectedly died and she is raising a 10-year-old son now as a single mother. The past few years have been challenging to say the least, Collins said, and she feels frustrated that Michigan and its public officials made decisions that changed the direction of her life at a time when her days were difficult enough.
Her story is not unique. Other restaurant owners and managers agree that the past 10 months have been stressful, financially ruinous and gratuitous. They understand the challenges coronavirus has created, but they feel unnecessarily targeted by the Michigan Department of Health and Human Services and Gov. Gretchen Whitmer despite having health-and-safety protocols in place to protect their customers.
Many restaurants also have had extra costs in addition to their everyday expenses because of the pandemic – many of which came at a time when their tabs for food and drink are severely diminished because of indoor-dining bans. While carryout helps limp the businesses along, it doesn't cover the extra costs of hiring and training new staff – as other staffers have moved onto other industries or even moved out of the state – bringing in plastic barriers, adding new equipment for air filtering, constant cleaning and new cleaning equipment as well as outdoor seating and related gear to allow people to eat outside if possible.
"This hits our vendors and suppliers," Collins said. "My Gordon food service rep is having to condense and cut his staff. My coffee company is a family owned business. If (the indoor-dining ban) is extended past February, they're done after 40 years. My laundry company has shrunk so much that he has to get another job soon."
Ban continues
Recognizing the "physical and emotional toll" coronavirus-related mandates and closures are having on Michigan residents, Whitmer and representatives from the state government announced Jan. 13 that indoor group exercise classes some non-contact sports may resume starting Saturday with health and safety protocols in place.
However, indoor dining will continue on hold until Feb. 1 and additional steps will be put into place on and after that date to ensure that eating or drinking inside a bar, restaurant or related business will maintain social distancing, mask wearing and other pandemic-related safety protocol, officials said during a Wednesday update.
Despite "frustration" and concern from bar and restaurant owners, Whitmer maintained her stance that the coronavirus remains a serious hazard, that hospitalizations are still worrisome and that the state has created programs such as the new Employee Assistance Grants – which will open for applications for a 10-day period starting Friday – to help employees within these food, entertainment and hospitality industries.
"If numbers continue to head in the right direction, our hope is that we'll be able to resume indoor dining with strong safety measures in place on Feb. 1," Whitmer said.
Indoor dining also will have capacity limits and a possible curfew, Whitmer said during her portion of the event. Other states have a 10 p.m. curfew for bars, for example, including neighboring Ohio and as far as Virginia.
"We have become so much safer in the last two months and we are closer to relief because of the vaccines," said Michigan Department of Health and Human Services Director Robert Gordon. However, "now is not the time to let down our guard."
Reaction was swift. The Michigan Restaurant & Lodging Association noted Michigan already has the most days of statewide restaurant dining closure of any state in the nation and that the state is one of only 3 states currently in a statewide lockdown in this regard.
Business reactions
Earlier on Wednesday, Sen. Jim Stamas, R-Midland, who chairs the Senate Appropriations Committee, said in a press release Republicans in the Michigan Senate should block Whitmer's appointments until she lifts business restrictions such as these.
"Michigan is one of only a handful of states still prohibiting indoor dining but — unlike other states with closed restaurants — Michigan doesn't have plans or metrics in place to set a path for reopening," Stamas said. "As long as the governor rejects the importance of thousands of restaurants and small businesses she continues to shut down, then we should reject her appointments."
Whitmer responded at the press conference that these efforts are "really dangerous and really irresponsible." She said she is hopeful that they will not follow through on these "threats from the legislature" and that they see the efforts to help these industries that are hurting.
Bowling-alley operators and industry association officials continue to speak out about Whitmer and the state's restrictions as confusing. They are seeking conversations with the governor about her decision in regard to food – most of these entertainment venues don't have carry-out capacity and rely on these revenues to boost their business, which has been hard hit by venue restrictions on league play.
"We hope officials can reassure everyone that it is safe" to go bowling and eat inside these family-entertainment centers, said Bo Goergen, executive director of the Southfield-based Bowling Centers Association of Michigan. "We pray it is sooner than later or we're done as an industry."
Local chefs and restaurant owners met the news with little surprise – area restaurant associations and insiders had heard of the Feb. 1 date and possible curfew news Tuesday night and were spreading it around on social media.
Many agreed with statements that Michigan's bars and restaurants who have lost staff and are not ordering food at normal levels would need a week to get the front of house back in order and new menus prepped and ready.
Restaurant reactions
Across Michigan, restaurants are working overtime to come up with ways to stay open, serve their customers and keep staff at work during this unusual time.
Beth Hussey, co-owner of Hazel, Ravines and Downtown in Birmingham, said she and her staff were happy to have a date that feels definite and that will help them prepare for reopening to the public by Feb. 1.
"It has been the not knowing or wondering when we can open that has been the most difficult," said Hussey, who is in the second year of Hazel Ravines as a business.
While Hazel Ravines never intended to become a take-out eatery – it was more of an elegant restaurant that was accessible to couples as well as families – it has made the shift because it had to do so given the circumstances of 2020 and the first weeks of 2021.
"Our carryout is going very well, and is quite popular, so hanging in there for another two weeks is doable for us. There's a light at the end of the tunnel," Hussey said. "In the meantime, we have taken these first weeks of the year to do some spring cleaning and lots of menu development work for our new HazelsAtHome.com program."
Lisa Walters, manager and co-owner with her husband and partners of Detroit-based Mootz Pizzeria + Bar, said one of the most difficult things about reopening will be finding the right staff – a lot of restaurant workers have moved onto other industries or even to other states to find work that can offer more hours and be more predictable.
"The question is are we going to scramble to get people? Last time, it wasn't so bad because the (unemployment payments and stimulus checks) helped everyone. Now, a lot more people have found positions."
Having carryout and supportive customers is the reason why Mootz and other restaurants could stay open during this ever-changing time, Walter said. Her restaurant has done well by adding outdoor seating options, offering pizza by the slice for easy carryout and giving its chefs and staff some leeway to be more creative during this time. Just as important is Bedrock Detroit, Mootz's landlord, which has helped with rent and other efforts to bring in people to buy pizza, pasta and other carryout menu items it created, such as to-go cocktails and take-home pizza kits.
"The key for us staying open has been our customers," Walters said. "We're in this business because we enjoy it. Seeing a happy customer makes it even better."