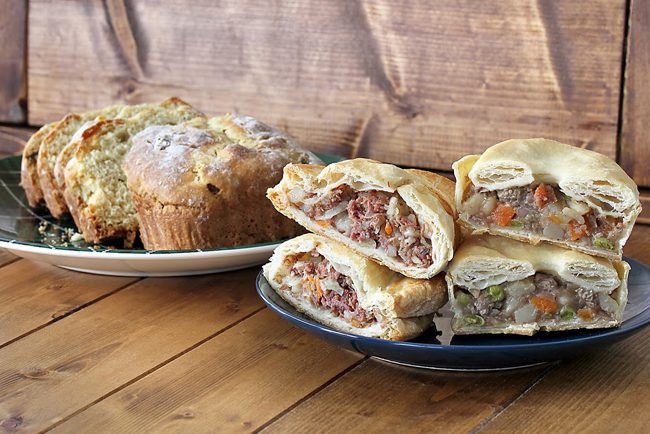 They say that everyone is a bit Irish when it comes to St. Patrick's Day. That's because everyone likes to celebrate in a tasty way with this unique holiday.
In Redford, Ackroyd's Bakery has cooked up some great Irish-inspired dishes especially for the month of March and for St. Patrick's Day. Rather than just try a single treat, they are making it easy to dive into all four through its St. Patrick's Day Starter Pack, which includes four Irish Stew Pies, four corned beef and cabbage pasties and one loaf of Irish Soda bread.
Ackroyd's corned beef and cabbage pastie features all of the components of the well-loved St. Patrick's Day meal: corned beef, cabbage, potatoes, carrots and onion in a handmade puff pastry. The Irish Stew Pie has ground beef, potatoes, carrots, peas, pickled onions and gravy. The Irish soda bread is packed with buttermilk and golden raisins.
Ackroyd's is a third-generation bakery specializing in premium, made-from-scratch meats and baked goods. Items may be ordered online, or purchased at the store in Redford.
Owner Megan Ackroyd shared a recipe for Ackroyd's Irish Soda Bread to try at home. It would be a great accompaniment to any St. Patrick's Day celebration.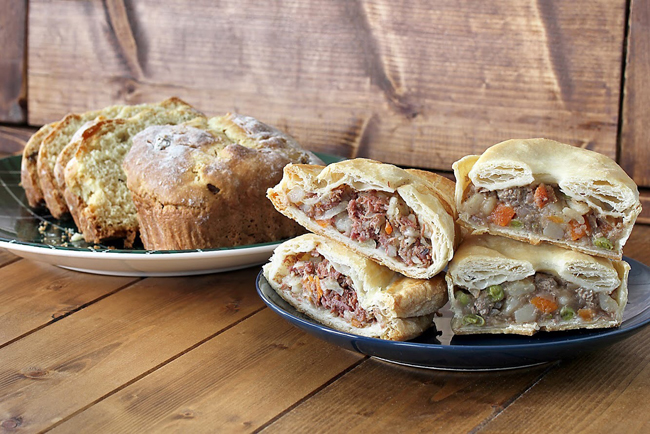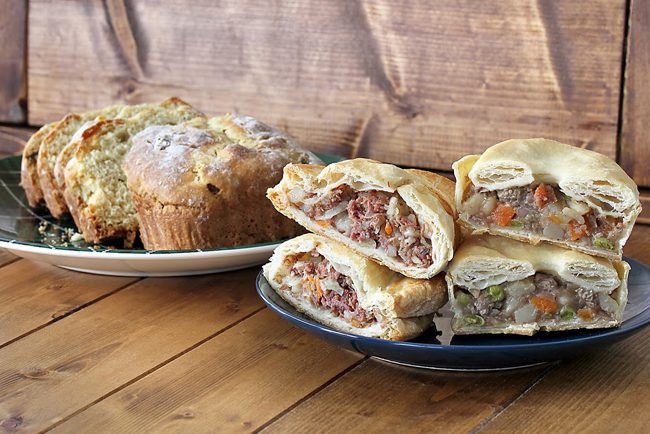 Ackroyd's Scottish Bakery Irish Soda Bread Muffins
Makes 12 medium-size muffins
Ingredients
• 3 cups all-purpose flour
• 1 cup raisins (we prefer golden raisins)
• 1/2 cup white sugar
• 2 tablespoons white sugar
• 1 tablespoon baking powder
• 1 teaspoon salt
• 1/4 teaspoon baking soda
• 1 3/4 cups buttermilk
• 1 egg
• 1/4 cup butter, melted
Directions
Preheat oven to 400 degrees F (200 degrees C). Line a muffin tin with paper liners. Mix flour, raisins, 1/2 cup plus 2 tablespoons sugar, baking powder, salt, and baking soda in a large bowl. Whisk buttermilk and egg together in a small bowl. Stir into flour mixture. Fold butter into the batter. Spoon batter into the prepared muffin tin. Bake in the preheated oven until a toothpick inserted into the center comes out clean, 20 to 30 minutes.
* For a golden top, brush muffins with more melted butter and top with demerara sugar before baking