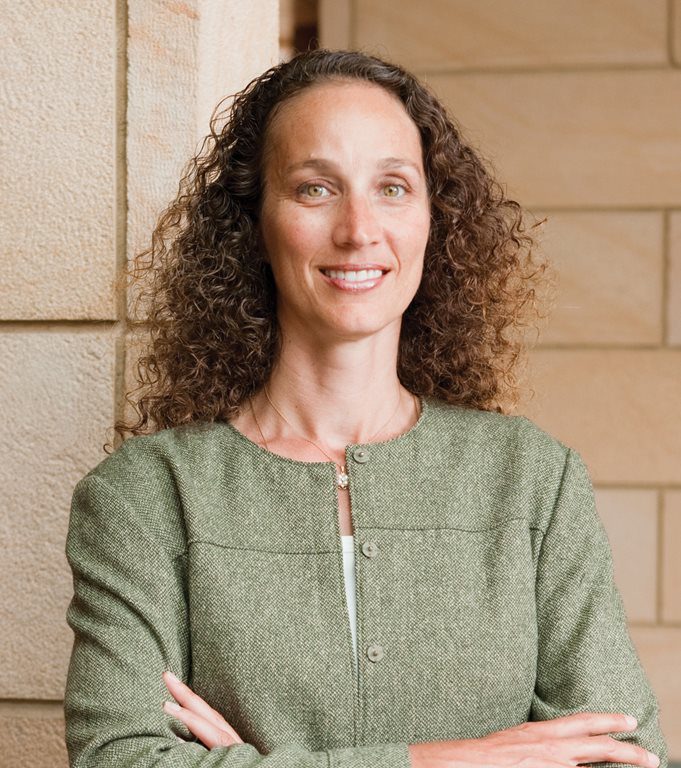 Like a freight train, Michigan investors and entrepreneurs are speeding forward with big ideas and big collaborations, creating what some say is one of the most high-energy environments for business growth that the state has had in decades.
The signs that investment in Michigan is blooming are all there whether it is via national programs like Goldman Sach's 10,000 Small Businesses project to recent increases in venture-capital funding to rising competition at local business-plan contests such as Accelerate Michigan.
Michigan is seen nationally as an investment hot spot, and that means more money for inventors as well as investments for new and existing companies, said Mary Nickson, marketing program manager for the Zell Lurie Institute for Entrepreneurial Studies at the University of Michigan Ross School of Business.
We've really become a magnate for new growth, said Nickson, who helps organize the Michigan Growth Capital Symposium, the oldest university-based venture fair of its kind. It attracts top-tier venture capitalists and entrepreneurs from across the United States.
The nation has its eyes on Michigan, says Mary Nickson, marketing program manager for the Zell Lurie Institute for Entrepreneurial Studies at the University of Michigan Ross School of Business.
Photo by Scott R. Galvin
The impact of these new investments is short and long term. Immediate investments are adding jobs and interest to the state. That means more reasons for young people to stay, helping to change the brain drain that has plagued the state, industry experts say. The more high-growth startups, the more money and entrepreneurs will be attracted to Michigan something that is good for every resident and company that calls the state home.
Whether the money is in the millions such as venture capital or in smaller amounts such as those donated to Detroit SOUP, the options for financing a business in Michigan are plentiful and creative. Detroit SOUP, for example, raised nearly $34,000 for Detroit-based small businesses in 2013 by holding 30 dinners where a $5 donation gives you a bowl of soup and a vote in which of five or so businesses will receive financing that night.
What that translates to is more entrepreneurism. There are more classes at universities, and there are more young people who are staying here to do something entrepreneurial, said Christopher L. Rizik, CEO and fund manager of the Renaissance Venture Capital Fund in Ann Arbor.
For the first time, Michigan has stopped the population loss; our numbers went up slightly last year. That is the one thing that the entrepreneurial community does it keeps young people here, Rizik said. People who are graduating now aren't thinking about moving away they are looking to live in a place where they can do something entrepreneurial and someplace where they can have an impact pretty early in their career.
There is an ecosystem here that is healthy and worth nourishing, said Tim Streit, co-founder of Huron River Ventures, which has offices in Ann Arbor and Grand Rapids. Streit has led business development and marketing in startup environments and he has planned, launched, fundraised for and operated a startup technology business.
There's no excuse any more but to say we've got to join together to rebuild the state. We're not taking things for granted any more. We're not complacent as a state. We're more willing to take risks than ever before, Streit said.
One of Huron River Ventures' investments is in FarmLogs, an enterprise software company helping growers better organize and understand data on their farms. FarmLogs' goal is to provide the latest software and most powerful technology to help farmers become more efficient and profitable. Backed by $1 million in venture capital from Huron River and Hyde Park Venture Partners, FarmLogs promises to be the kind of app that changes farming in real and sustainable ways, Streit believes.
FarmLogs describes itself as a system that replaces paper record keeping with simple, easy-to-use software accessible via smartphone or Web browser allowing farmers to quickly forecast and measure profits, track expenses, and more efficiently schedule operations. This solution was developed in response to founders Jesse Vollmar and Brad Koch's own experience growing up on a family farm in Michigan's Thumb region.
The Michigan Growth Capital Symposium at the Marriott Hotel in Ypsilanti attracted more than 400 entrepreneurs, researchers, investment professionals and business executives and nearly 100 regional and top national venture capital firms were represented.
FarmLogs' 20-something co-founder Vollmar believe that venture capital and the support that came with its huge financial investment has been a key driver to his company's early success. His work has earned national attention, gaining local media and national stories on websites including Forbes magazine. That's pretty good for a farming kid.
Venture capital isn't a good option for all businesses, but for companies where rapid growth is the goal, it can enable businesses to hire more talent and move fast, Vollmar said. Our seed round of funding allowed us to grow from just two founders and one employee to eight total in a very short amount of time.
Challenges and accolades
There are challenges ahead. Just as the Midwest was trumpeting its venture-capital investments, things slowed slightly in 2013. Through the first three quarter of 2013, venture-capital funds in Michigan have made about $48.2 million in investments, according to the MoneyTree Report from PricewaterhouseCoopers LLP (PwC) and the National Venture Capital Association (NVCA), based on data provided by Thomson Reuters.
That is much smaller than the $189 million in venture-capital investments through the first three quarters of 2012. However, 2012 with $232.3 million invested and 47 deals represented the third best year for venture investing in Michigan since the MoneyTree report started in 1995. The best year was 2000, with $356.4 million invested through 55 deals.
Still, Michigan's third quarter itself is said to be the second-best quarter ever for the state. MoneyTree reported that the state made 15 deals worth $28.6 million. (By comparison, the state posted $111.2 million in 13 deals in the third quarter of 2012.) The report also showed that Southeast Michigan companies took home 94 percent of the investment, with the rest settling in Grand Rapids and Lansing.
But state experts and investors say that lull was just investors taking a breather after several quarters of heated activity. They believe the upswing of interest and dollars will continue well into 2014 and beyond, especially given Michigan's commitment via state government, educational institutions and the business community.
Looking back over the past decade, we are at the best point we've ever been at as a state when it comes to venture capital, said Rizik, noting that Renaissance's initial investment of $16.7 million has led to a total of nearly $300 million in 20 new Michigan companies.
Since the beginning of 2009, VC investors have funded 109 Michigan-headquartered companies, according to PitchBook, a comprehensive private equity and venture capital database for deal sourcing, due diligence and benchmarking. The number of deals completed in the state each year has increased during that timeframe, nearly doubling from 24 financings in 2009 to 45 in 2012, it said.
10,000 Small Businesses
Perhaps this improvement is what got Michigan the attention of Goldman Sachs' 10,000 Small Businesses, a $500 million investment to help entrepreneurs create jobs and economic opportunity by providing them with greater access to education, financial capital and business support services. The program now operates in 17 markets in the U.S. through a network of more than 90 academic and community partners and the program continues to expand on a city-by-city basis.
Detroit received word that it would be one of the new markets for 2014 in late November the announcement was punctuated by a visit from 10,000 Small Businesses Adviser Council Co-Chair Warren Buffett, who helped to announce the $20 million partnership here. Although the program is based in the city, any business can apply. The one caveat is that you must be able to attend the educational component of the program, so geographic distance may limit those who can participate, organizers said.
Across the United States, initial results of the education program have shown that just six months after graduation over 60 percent of participants reported an increase in their revenues and nearly 50 percent have reported creating net new jobs. In addition, the program has a 99 percent graduation rate and 80 percent of graduates are doing some form of business with each other.
A consortium of higher-education institutions, made up of Macomb Community College, Oakland Community College and Wayne State University, will deliver the program and will work with local organizations to encourage small businesses to apply. The program, which is accepting applications through early January, will officially launch in March 2014. However, if you miss the first deadline, not to worry there will be another session opening up soon in what is anticipated to be a five-year program for the state of Michigan.
Across the 17 markets where this program is based, there are 2,000 or so graduates. So our local alumni will have national alums to work with and share knowledge, said Ned Stabler, vice president for economic development at Wayne State University.
Stabler, who is helping to organize the 10,000 Businesses program locally, said part of WSU's work will be to show how the university's assets are a catalyst for growth across the university and community. He noted that Wayne State has an economic impact of over $2 billion per year on the state of Michigan, and the university plays a major role in the revitalization of the state's largest city, Detroit.
For Streit, another indicator of things to come is events such the annual Accelerate Michigan Innovation Competition, a two-day competition held in November at the Book Cadillac Hotel in downtown Detroit. Streit was one of the contest judges, a position he has held for the past three years.
The contest offers more than $1 million in cash prizes, plus awards of services, staffing and software to its top winners. More importantly, Accelerate Michigan winners are usually considered among Michigan's most promising startups and companies to watch.
This is the holy trinity of entrepreneurship big companies, entrepreneurs and venture capitalists all working together with one group. If you can bring all of those resources together with a clean alignment, that's a powerful combination, Streit said.
Michigan is at the best point we've ever been as a state when it comes to venture capital, says Chris Rizik, head of the Ann Arbor-based Renaissance Venture Capital Fund.
Photo by David Lewinski
Varsity News Network (VNN) won the grand prize of $500,000 in the competition. West Michigan-based VNN helps high schools promote athletics through an online sports information system.
The second prize of $100,000 went to Covaron Advanced Materials, an Ann Arbor company that has created a patent-pending technology called Petraforge, a thermosetting material that can provide advanced physical properties comparable to advanced ceramics but more durable, relatively low cost, and able to use raw materials from industrial waste.
The power of venture capital
Without local VCs, the chances of having a significant level of viable startups in Michigan is very low. We have found that having local VCs is very important both in terms of gaining investment support and the various 'less obvious' management skills and connections they provide, said David Hatfield, CEO Covaron Advanced Materials.
Hatfield is a business veteran; the first 25 years of his career were with The Dow Chemical Company, where he held multiple commercial and business positions in thermoplastics and thermosets, including the launch of a $500 million global business. His consultant work led him to Covaron in September 2012, and he is now dedicating his full professional time to its growth.
Having been and consulted with large corporations in the area of new business growth and development, I can speak from experience that the startup is a much faster and culturally capable organization for radical innovation, Hatfield said. Large corporate resources are needed at some point to expand an innovation, but the early stage 'spark' is much more likely to come from a startup. No VCs, no startups, no innovation, no truly new business growth or 'sparks' for the larger corporations to feed from.
Hatfield added: The obvious answer is that without seed round funding from a syndicate of VCs, we had no real funds for the development of our chemistry, the creation of patents to protect our technology, and the people required to both create customer and necessary partner relationships. Since receiving the initial influx of capital, we have been able put in place our first patent application, demonstrate and create our first commercial formulation for ceramic tooling, engage one of the big three automotive OEM's and three of the world's largest plastic part fabricators to develop ceramic tooling based on our PETRAGFORGE thermosetting ceramics, and put in place two contract manufacturers for the material. None of this would have been possible without having the resources the initial VC funding allowed.
Less obvious is that the power of VCs to vet opportunities provides instant credibility for others in the investing/economic development community, Hatfield noted. Based on the VCs' investment commitment, we were able to arrange for additional matching loans through the Michigan Pre-Seed Investment Fund. Our investors have provided a plethora of industry leads, experts, and resources along with invaluable experience in both building a business and positioning for future rounds of needed investment.
The Michigan Growth Capital Symposium attracts more than 400 entrepreneurs, researchers, investment professionals and business executives and nearly 100 regional and top national venture capital firms are represented. The two-day event hosts dozens of industry speakers, and showcases early to later stage Midwest, high-growth companies seeking institutional investments of one million to tens of millions within the next 12 months.
Since the Symposium's inception in 1980, the event has helped more than 800 companies raise funding and has forged countless valuable relationships that continue to foster growth in the region's startup community. The 2014 event will be held on June 17 and 18 at the Marriott Resort in Ypsilanti.
Kalamazoo-based Vestaron, which is developing the next generation of environmentally safe yet powerful insecticides using peptides isolated from spiders, has presented at the Symposium multiple times and found it to be extremely valuable to the company's growth.
It was useful and important to be visible at what is arguably the Midwest's most significant venture capital symposium, said Robert Kennedy, chief science officer at Vestaron. Subsequent to the Symposium, we were able to close a $10 million Series B round of financing. The overall effort was successful and the MGCS was a part of it.
To Nickson, who helps organize the Michigan Growth Capital Symposium, Michigan is making all the right moves when it comes to building both its entrepreneurial and venture-capital community. The hard work is being recognized well beyond the state, and there is support across the board. Beyond the symposium, there are so many other developments, Nickson noted, including the development of an angel community and the private/public sector efforts of groups such as the Michigan Economic Development Corporation and Ann Arbor SPARK.
She points to remarks from Symposium attendees, which she feels truly tells the story of both what they learned during the October event and their hopes from the future.
One attendee was David Arndt, a U-M mechanical engineering graduate and the president of DavaRay Inc., an Ann Arbor-based medical device company that has developed the Nanobeam 940, which emits focused near-infrared light to relieve muscle and joint pain. He was seeking $800,000 in seed-round funding. Seed funding will enable the company to accelerate its growth and expansion.
My business partner, David Anderson, and I know we need to build a powerful team, so we're asking for coaching to help us build our organization the right way. We've met some great coaches here, and we're excited to work with them, Arndt said. We don't want to grow like a turtle anymore.