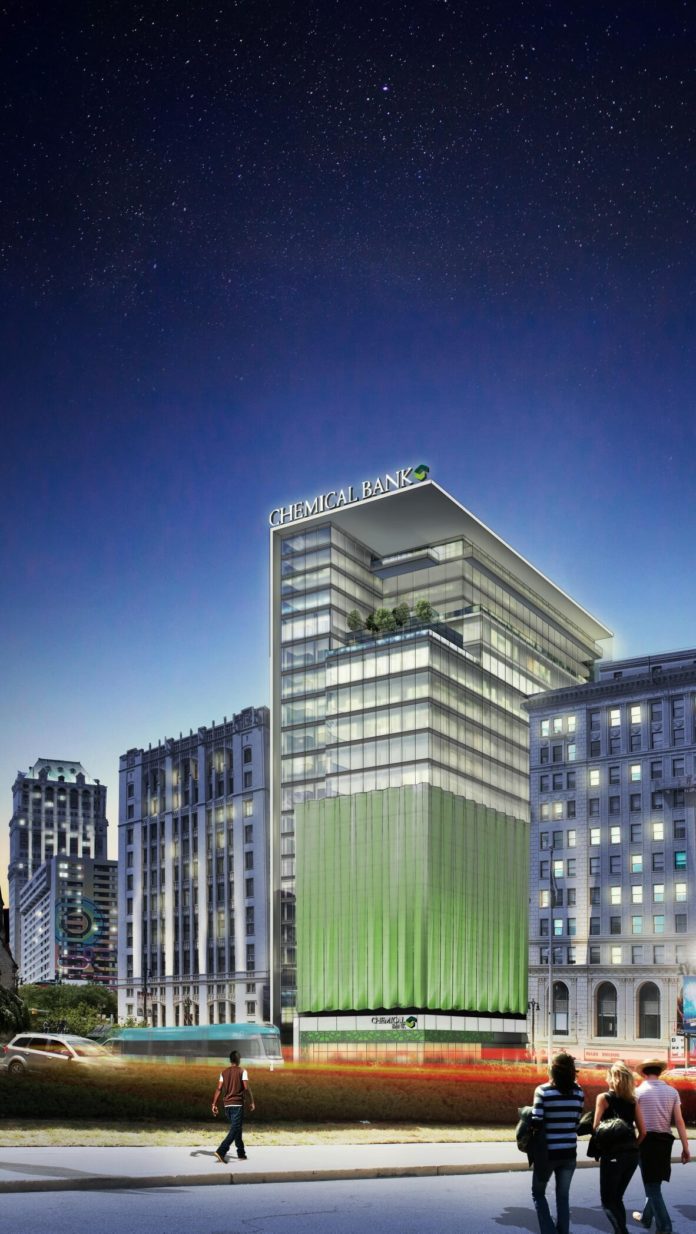 Michigan's largest headquartered bank, Chemical Financial Corporation (NASDAQ: CHFC), the holding company for Chemical Bank, announced last week that it will immediately relocate its headquarters to its current downtown Detroit location. Long-term plans include a move into a new 20-story building that will be built at the corner of Woodward Avenue and Elizabeth Street.
The headquarters' move coincides with the naming of Chemical Bank as the new primary banking partner for the City of Detroit's operating deposit accounts, with expected balances of up to $500 million in deposits, according to a press release.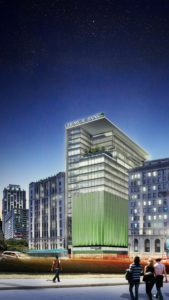 The company said Chemical Bank also plans to add over 500 employees to the city's workforce by moving its headquarters to downtown Detroit once construction on its new building is complete. In the interim, Chemical Bank will expand its Detroit offices at 333 Fort Street.
Gary Torgow, chairman of Chemical Financial Corporation, said in a statement, "Chemical Bank, Michigan's largest headquartered bank, is excited and pleased to be a part of the dynamic growth and success of Detroit. We are honored to be in a position to bring a bank headquarters back to the city of Detroit and become Detroit's hometown bank."
An event is planned on the future site of the new building that will serve as the Chemical Bank headquarters and will include Detroit Mayor Mike Duggan, along with many local and state officials.
"Chemical Bank is a great banking partner for the city's finances and a great community partner, now headquartered in the City of Detroit," said Mayor Mike Duggan in a press release. "I am very excited to welcome Detroit's new hometown bank."
Chemical Bank, which has been headquartered in Midland, Michigan since its founding in 1917, grew significantly when it joined forces with Talmer Bank and Trust. That merger made Chemical Bank the state's largest headquartered bank with more than $20 billion in assets, approximately 3,300 employees, and 212 banking centers across Michigan, Indiana, and Ohio.
"Detroit is the financial hub for advanced manufacturing and mobility as well as a growing nexus for young entrepreneurs looking to leverage the city's rich history of innovation and hard work, and Chemical Bank is excited to help them build our economy and invest in Michigan's future," said Chemical Bank President and CEO Thomas Shafer in a statement. "With our legacy markets as our foundation, Chemical Bank's continued expansion into the Detroit market establishes us as a leading financial institution in the Midwest."
Chemical Bank plans to retain its current Midland, Michigan workforce of over 500 and its presence in that community as it expands into Detroit. Midland will continue to be the home of its corporate operations center.
Chemical Financial Corporation is the largest banking company headquartered and operating branch offices in Michigan. The Corporation operates through its subsidiary bank, Chemical Bank, with 212 banking offices located primarily in Michigan, northeast Ohio and northern Indiana. At June 30, 2018, the Corporation had total assets of $20.3 billion.